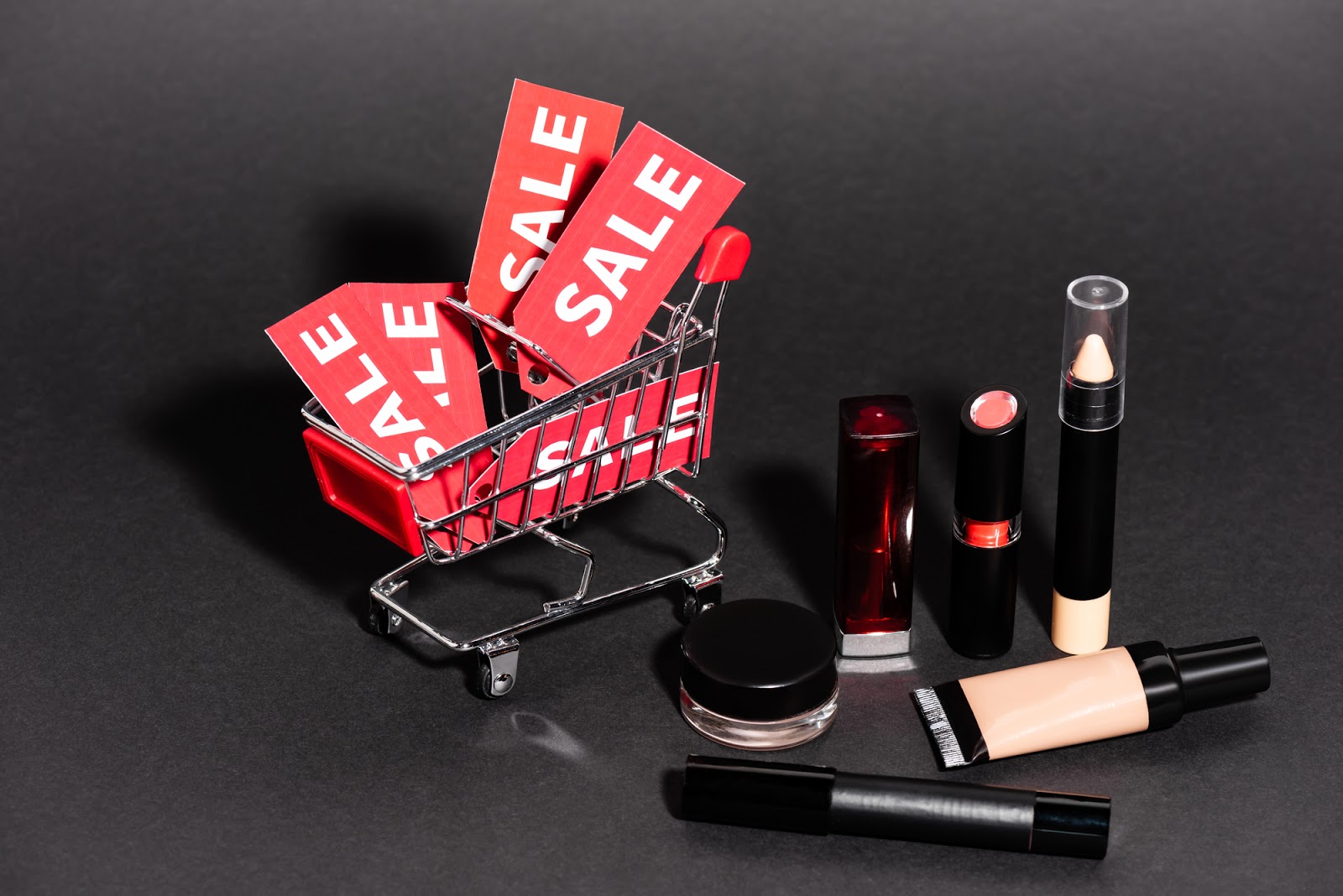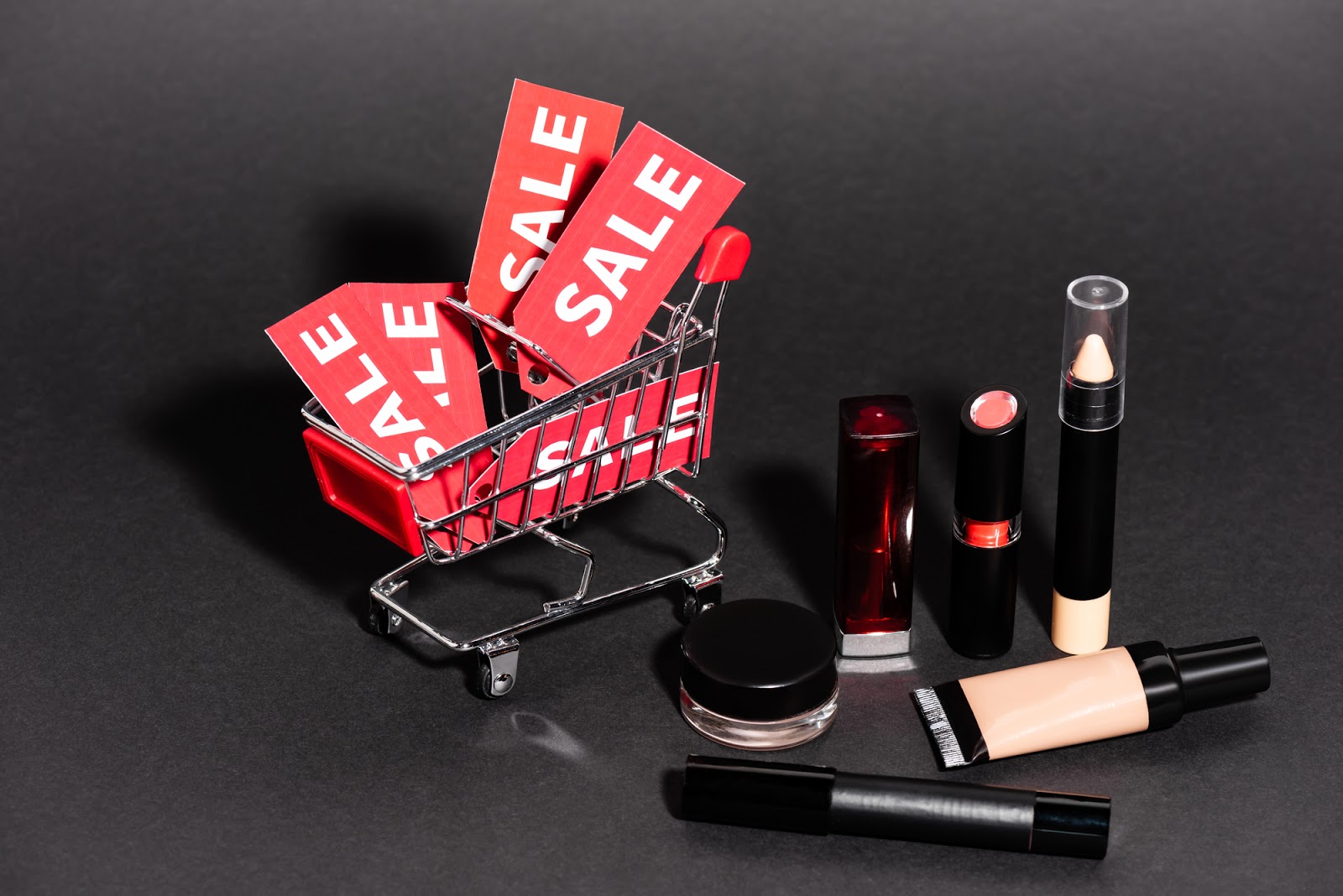 In 2018, beauty and personal care products in the United States generated sales valued at approximately $89.4 billion. In 2021, the U.S. cosmetics market revenue is projected to reach $17.2 billion and is expected to grow annually by 5.09% through 2025.
Many factors are contributing to the rapid growth of the U.S. cosmetics industry. The growing demand for natural products and the increase in online retail options help to further accelerate this growth.
However, the booming cosmetics industry creates the perfect breeding ground for fake cosmetics. Although e-commerce sites officially prohibit the sale of counterfeit products, counterfeiting luxury products is now a "highly profitable venture," according to the Department of Homeland Security. 
Evidence of the problem's significance is a Los Angeles Police Department (LAPD) confiscation of fake beauty products and their 2020 seizure of more than $300,000 in knockoff makeup products posing as Kylie Cosmetics, the company launched by reality TV star, Kylie Jenner. 
The rise in counterfeit cosmetic goods is problematic for consumers' wallets and their health as well. Considering its magnitude, both consumers and cosmetics manufacturers must be mindful of the extent of the counterfeit cosmetics industry and develop best practices to eliminate their threat.
What Is Counterfeit Makeup?
As the name implies, "counterfeit makeup" aims to replicate high-end products sold at a deeply discounted price. Although the products generally look like their brand-name counterparts, they are typically lower in quality and durability and may contain potentially harmful ingredients.
Manufacturers and vendors try to reassure customers that the knockoff products perform just as well as the real thing; they may even try to pass the counterfeit off as the original. While the product may look similar to the original with nearly identical packaging, the formula is usually subpar to the authentic product.
The Issues With Counterfeit Makeup
The popularity of social media and e-commerce has made it easier than ever for counterfeit producers to distribute their products through mainstream channels. In fact, according to the Organization for Economic Co-operation and Development, cosmetics are one of the top fake items produced and distributed worldwide.  
The majority of harmful cosmetics are manufactured in China and shipped around the world through third-party sites like eBay, Amazon, and Alibaba. Fake cosmetics products typically are created in non-sterile, unhygienic, illegal laboratories that don't meet legitimate products' safety standards. 
Fake Makeup Side Effects
Fake makeup can contain toxic chemicals and high levels of heavy metals that could cause long-term and potentially irreversible damage. They also could lead to severe infections and allergic reactions.
Laboratory testing that some fake eyeliners, mascaras, lip glosses, and foundation contain arsenic, mercury, and lead. For example, researchers found 15 times more lead in one knockoff of a MAC lipstick, and a counterfeit Jaclyn Hill eyeshadow kit contained four times the amount of lead as the authentic product.
Although they range in severity, counterfeit makeup side effects include infections, rashes, swelling, and sometimes chemical burns. Even if you don't experience any severe damage from counterfeit cosmetics, the laundry list of harmful ingredients can be enough to deter people from using them on their bodies.
Makeup Brands
Counterfeiting is not only an issue for consumers but cosmetics brands and their distributors as well. Counterfeit products and their distribution create severe problems for businesses in terms of brand reputation, consumer trust, customer loyalty, and reduced sales. 
Counterfeiters essentially steal trademarks and deprive brand owners of revenues they are entitled to after spending years and dollars on product research and development. They also rob trusted brands of their goodwill by making substantially cheaper versions that unauthorized dealers distribute via "black" or "gray" markets.
How to Spot Counterfeit Makeup
With the number of counterfeit makeup growing every day, it's important to keep a  careful watch. Here some methods or indicators for spotting fake cosmetics.
Product packaging

: Although the packaging may seem identical, counterfeit makeup products often differ subtly from the authentic brand with barely noticeable label differences or slightly unmatched color shades. Even the smallest discrepancy is a sign of a counterfeit product. 

Price

: A significantly lower price from the authentic product is a major red flag for any counterfeit product. 

Quality

: Often, a knockoff brand's products have a strange aroma or a lesser consistency or texture than the genuine brand's product.

Seller location

: As discussed earlier, shady or unauthorized retailers, including flea markets, mall kiosks, and online marketplaces, are where you typically find knockoff products.

Special deals

: Keep in mind, if it seems too good to be true, it probably is.
The bottom line is, do your homework. Careful research and reading product reviews to gain knowledge surrounding unethical products can help you spot counterfeits. If you are unsure about a product's authenticity, don't buy it.
How to Combat Counterfeit Makeup
There are various ways consumers and makeup brands can combat counterfeit makeup. One way to do this is by reading the product reviews to identify the best skincare and makeup products. If a vendor has recurring negative reviews or reviews that seem suspicious because they all contain nearly the same language, do not purchase from that seller. 
Stay safe by buying products sold and shipped directly by Amazon.com rather than by third parties. You can also check sites like Reviewmeta and Fakespot, which can help you identify fake reviews. Educate yourself to become an empowered consumer and avoid potential toxins.
Global beauty brands, including Estée Lauder and L'Oréal, have dedicated legal teams focused specifically on keeping fake goods off the market. Unfortunately, smaller brands might be less protected. However, online technology platforms such as Red Points have successfully taken down counterfeits sold across hundreds of marketplaces.
Cosmetics can be some of the most harmful counterfeit products due to the potential threats to public safety and public health. Manufacturers are not legally required to register their cosmetic companies or file their product formulations with FDA. However, under the FDA's Voluntary Cosmetic Registration Program (VCRP), cosmetic manufacturers and distributors can file information about products currently being marketed to U.S. consumers.
If you experience a serious reaction after using makeup or a cosmetic (e.g., rash, redness, burn, hair loss, headache, infection, or illness), report it to the FDA, especially if you required medical treatment. You should also report any problem with a cosmetic product, such as a bad smell, strange color, any other signs of contamination or foreign material in the product.