Where do you buy your makeup and skincare? If you're a woman in her 30s and up, there's a good chance that you buy your skincare products from a mix of retail stores and online, as well as from other women who work as "consultants" for a company. Beauty companies such as Rodan + Fields, Beautycounter, Ever and Willa don't have brick and mortar stores. Instead, they follow the decades old Avon and Mary Kay model of selling cosmetics door to door- or peer to peer as it's now called. This new army of beauty consultants uses social media as well as good old fashioned charm at parties to sell their products to other women – and post the fun and the before-and-after results on social media to drum up more sales.
Another major player in the peer to peer beauty model is Arbonne.
What are the Best Skin Care Products of 2021?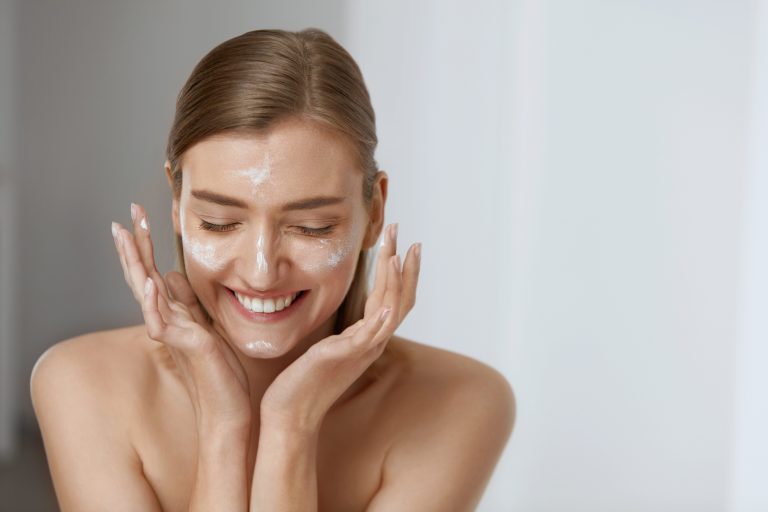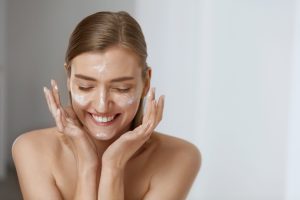 What is Arbonne?
Arbonne is a company with Swiss roots that sells botanical and herbal based skincare and cosmetics. It dates back to 1975, when Petter Morck worked for a Norwegian skincare and makeup company. He felt that many of the company's products included ingredients that weren't beneficial to the skin, and he decided to change that. He was inspired to launch his own company that tapped into the power of botanicals and herbs, long before being green and clean was popular. Arbonne was launched with 19 products, and Morck used a network of consultants to sell the items. Today the company has more than 200,000 consultants around the world, including the US, Canada, UK, Japan and New Zealand. Although the company has expanded and grown, generating around $600 million in sales in 2017, its core values have stayed the same. Arbonne says its committed to creating sustainable beauty products that are safe but effective.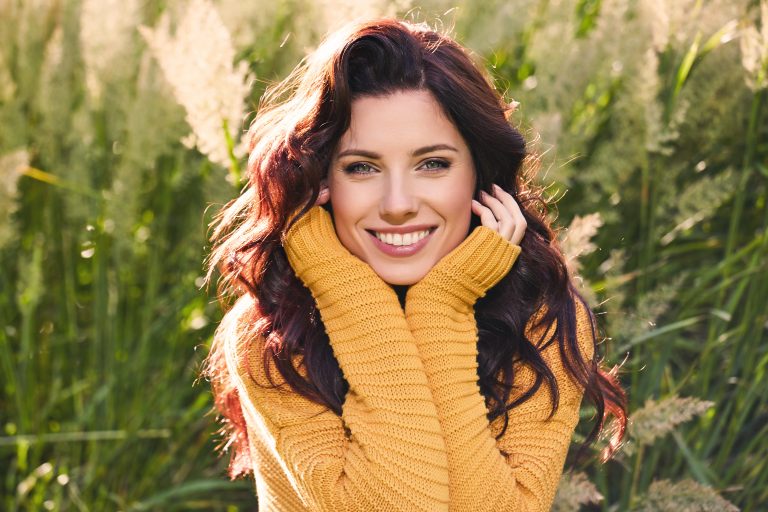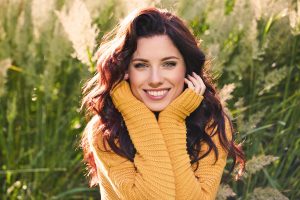 What Does Arbonne Sell?
Arbonne sells a wide range of products, including skincare, makeup, bath and body items as well as nutritional supplements. The products are vegan and cruelty-free. Here's a closer look at the product lines.
Arbonne Product Range
Arbonne offers six different skincare collections, designed to target everything from acne prone skin to the signs of aging as well as sensitive skin. The collections include: Genius Ultra, to tackle the signs of aging; Re9, a premium anti-aging line; RE9 Advanced Prepwork with superfood cocktails; RE9 Advanced Lifting and Contouring which is designed to lift and firm the face; Re9 Advanced for Men; Arbonne Intelligence which is formulated to outsmart the skin; Clear Future to fight acne; and Calm to hydrate and soothe.
The Bath & Body Line is also comprehensive. The ABC Baby Line is simple and streamlined, with just a hair and body wash, lotion and sunscreen. The haircare collection, Arbonne Pure Vibrance, is designed to prevent color from fading. It includes a shampoo, serum and hairspray. A line of essential oils is meant to help promote a healthy lifestyle. A few drops of a cold-pressed oil can be added to a diffuser or to a body lotion. The Rescue and Renew product line fits in with the company's holistic approach to skincare. The scrubs, masks, lotions and oils are designed to help detox the body while protecting the skin's moisture barrier.
The makeup collection ranges from eyes to lips and cheeks. The products, such as foundations and lip liners, contain botanicals such as watermelon and apple extract. It's A Long Story Mascara is packed with pea and bamboo extract to help condition lashes, while oisturizing Jambu Bud Flower Extract is one of the secret weapons in The Real Conceal Liquid Concealer. The concept is that the makeup helps to heal skin will adding a boost of color and evening out the complexion.
A key part of Arbonne's skincare and makeup routine is its Genius Ultra, a device that emits gentle, low-level ultrasound waves to help push the product onto the various layers of the skin by getting into the ridges. The concept is that if you use the Genius Ultra for a few minutes a day, it helps to maximize the effects of Arbonne products. It can be used on cheeks, eyes, lips, forehead and the neck.
Nutritional supplements are also a cornerstone of Arbonne's emphasis on wellness through botanicals, as well as its "healthy living, inside and out" philosophy. The company taps into plant-powered nutrition to deliver vitamins, minerals, antioxidants, enzymes, prebiotics and probiotics. The formulas are vegan and gluten-free. The supplements are available as shakes, pills, teas, snack bars and fizz sticks, which are meant to be added to water.
What Makes Arbonne Unique?
In the peer-to-peer market, Arbonne is different because of its holistic approach to skincare and makeup that is centered around botanicals. It goes beyond offering facial products to also selling nutritional supplements.
Arbonne says it's committed to choosing ingredients selected for their safety and effectiveness, and says that all products are "safe and nontoxic." Dig a little deeper and Arbonne has a list of more than 2,000 ingredients which are not used in their products– 1,400 of which have been banned in the EU. Their Top 20 banned ingredient include artificial flavors and sweeteners; formaldehyde-donating preservatives; parabens; hydroquinone; petrolatum; phthalates; sodium laureth sulfate (SLES) and sodium lauryl sulfate (SLS) as well as synthetic fragrances and dyes.
Arbonne also has made a commitment to protecting the environment. The Arbonne office in Irvine, California is a Zero Waste facility, as more than 97% of its waste is recycled. The company says that its other offices are at more than 75% of their goal towards becoming a Zero Waste Company. Arbonne is also a carbon neutral company. It offsets is carbon emissions via Amazon Rainforest offset projects in Peru that protect key ingredients like Brazil nuts.
What Ingredients Are in Arbonne's Products?
Botanicals are the core of Arbonne's products and philosophy. The star ingredient in the RE9 Advanced Line, which is designed to rejuvenate skin, is vitamin C. This antioxidant is known to brighten skin, even out skin tone and help diminish the appearance of fine lines. The line also contains alpha hydroxy acids, which gently but effectively dissolve dead skin cells to reveal fresher, smoother looking skin. Rounding out the list is sea buckthorn ceramide, which is blended with olive fruit oil which is rich in omega fatty acids, peptides and hydrating brown algae extract.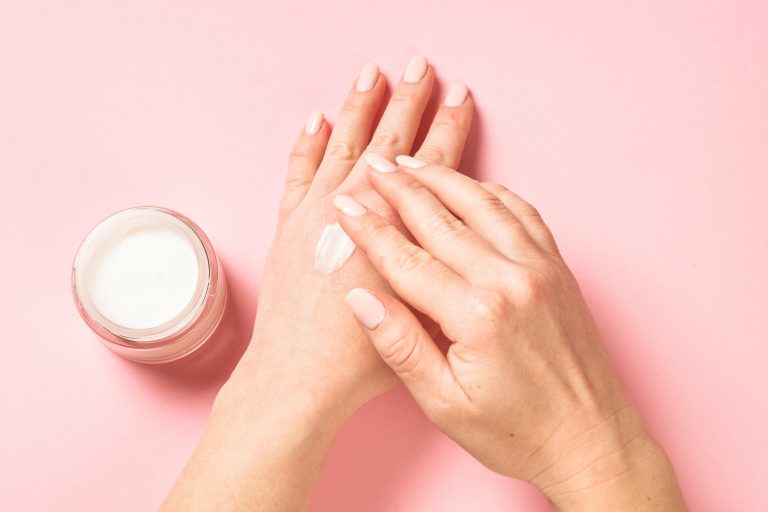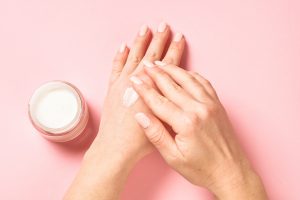 Arbonne's cheek highlighters, bronzer and blush are also packed with botanicals including hydrating sunflower seed oil and soothing ingredients such as cucumber, lavender and mallow. The foundation range contains bamboo, which gives the skin a blurring effect, as well as Irish moss to smooth out skin texture.
The key ingredients in the nutritional range are also plant based, including all-stars such as ginger, a known digestion aid; the antioxidant green tea and pea protein.
Where Can I Buy Arbonne?
Arbonne products are sold on the company website as well as through its network of 200,000 consultants. Arbonne products are also available on Amazon.
What Are the Prices of Arbonne Products?
Price wise, Arbonne is certainly more expensive than drugstore brands and is more in line with premium department store companies. Products are sold individually and as part of kits. The six piece RE9 Advanced Set sells for $327. The Genius Nightly Resurfacing Pads & Solution are $98, while the sulfate free, Calm Gentle Daily Cleanser, infused with aloe, green tea and cucumber for $29. It's A Long Story Mascara is $39.
One way customers can save money is to sign up to become a "preferred client" which can save 20-40% from the retail price.
Does Arbonne Work?
Deciding if a product works is never clear cut, as what works for one person may cause a negative reaction in someone else- or may do nothing at all. When shoppers click on each Arbonne product online, they can view a product sheet that details key ingredients as well as data from a clinical study.
For example, the RE9 Advanced Intensive Renewal Serum is designed to reduce the appearance of fine lines using antioxidants, peptides and essential botanicals. Arbonne says that after three days, 79% of subjects had an improvement in radiance. After 30 Days, 93% had improvement in skin smoothness while 96% showed improvement in skin firmness and 100% had improvement in skin elasticity. This data was derived from a clinical study of 28 participants, according to Arbonne.
The same product on Amazon gets 3.5 stars from 19 reviews. Sixty-three percent of users gave it a 5 star rating. Reviews ranged from "Love it" to "Love but expensive." Some users had an adverse reaction to the product; "Skin was burning, itching and turned RED. Next day eyelids were swollen. Horrible experience."
Poke around Amazon and most Arbonne products receive between three and five stars but most of the items have a low number of reviews, usually less than 20. The Arbonne Vanilla Protein Powder gets a 4.5 star rating from 49 customer reviews. This suggests that most customers buy Arbonne directly from a consultant or the company website, so unfiltered reviews are difficult to find.
What is Arbonne's Return Policy?
Arbonne says its offers a 45-day money-back guarantee on products to clients who are not completely satisfied with their items.
Is Arbonne Worth It?
Arbonne products are certainly pricey, and many of the ingredients used in the line are considered gold-standards for skincare, such as vitamin C, peptides, alpha hydroxy acids and niacinamide, a form of vitamin B3 that helps with hydration.
But these ingredients are commonly used in skincare lines and can be found in other brands. One company to consider is Formulyst. The brand sells a comprehensive line of products targeting everything from fine lines to dark spots and dryness. Formulyst Retexturing and Perfecting Serum ($39) is powered by gentle but effective alpha hydroxy acid (AHA)  which works to dissolve dead skin cells. Packed with plant based acids, this serum sloughs off dead skin cells, leaving behind fresher, smoother looking skin.
The star ingredient in Formulyst's Anti-Aging Night Cream ($59) is the gold-standard of wrinkle fighters – retinol. This vitamin A derivative helps tackle fine lines, crow's feet as well as dark spots. What makes this formula different is that it contains a high dose of retinol as well as ultra-soothing and hydrating safflower seed oil and jojoba, which lock moisture in and help minimize any potential irritation.
Formulyst's Anti-Dark Circle Eye Cream helps reduce puffiness and dark circles with the help of vitamins, amino acids and minerals. The potent cream contains three naturally-derived ingredients – chenopodium quinoa seed extract, caffeine and butchers broom extract – that work together to help leave the delicate eye area looking smoother and brighter.
If you'd rather not be tasked with creating your own skincare routine, consider Advanced Dermatology. The company sells a complete skin care kit to addresses aging concerns. It can be used by men and women in their 20s up to age 60 and beyond. The system includes cleanser, serum, anti-wrinkle treatment, moisturizer, day cream and eye cream- in other words, everything you need for glowing, beautiful, healthy skin.
There's no need to compromise when it comes to finding skincare that is effective and safe. Carrot & Stick takes a tough love approach to skincare, perfectly balancing the power of plants with cutting edge science. Not only is Carrot & Stick good for your skin, it is also good for the environment as the formulas skip harmful chemicals as well as the preservatives, emulsifiers and thickeners commonly found in skincare products.