Peek inside your medicine cabinet and you probably have an arsenal of beauty supplies. While many of us strive to be minimalist when it comes to our closets (thanks, Marie Kondo) it is harder to streamline your beauty products. But quality is better than quantity when it comes to what you put on your face, and that's where a serum comes in.
One of the most important steps in any skincare routine is applying the right serum. A serum is a highly concentrated liquid containing a big dose of nutrients, vitamins and antioxidants. It should be applied after cleansing but before moisturizing in order to penetrate the skin effectively. Most serums are water based and have a thin consistency similar to a lightweight gel, although some are oil based.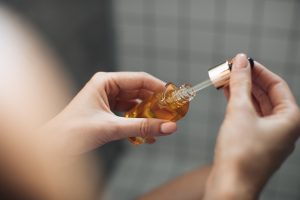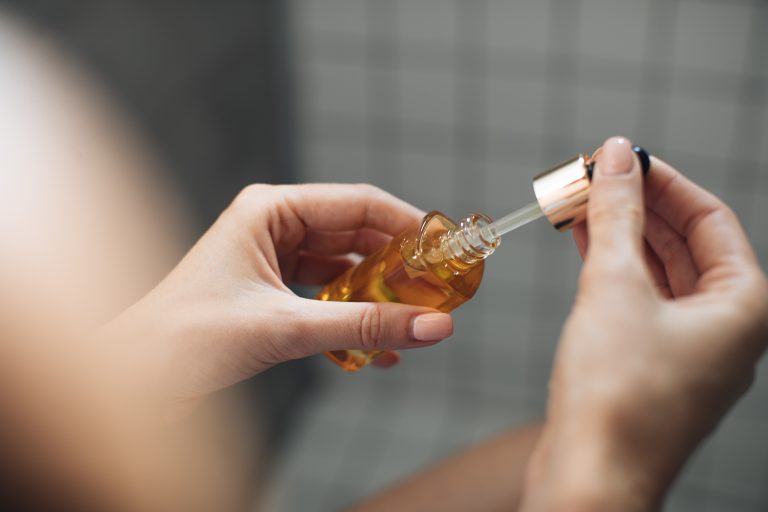 Serums offer a specific, targeted benefit, depending on your skin type and what you're looking to achieve. They help round out and intensify your beauty routine by focusing on a particular skin concern, whether it's anti-aging, dull skin or acne. Serums can also help brighten skin and fade dark spots, and also improve the smoothness and suppleness of the skin.
The advantage of a serum is that they are powerful, but also lightweight and absorb quickly, which makes them perfect for layering. Serums are ideal for anyone who likes their products to feel weightless, and they don't leave sticky residue behind. Although they can help with hydration, a serum is not a replacement for a moisturizer- think of it rather as an enhancement to your daily face cream.
Serums work differently to a cream. Lotions and creams have a thick, rich consistency that creates a barrier on top of the skin in order to lock in moisture. Creams are full of fillers, thickeners and lubricating agents, so they're heavier and have less room less room for active ingredients. A serum is made of smaller molecules that can penetrate the skin on a deeper cellular level. It's literally working on a different level than your moisturizer. Another way to think of it is this- serums are the workhorses of any skincare routine. They work faster and more effectively.
When it comes to tackling the signs of anti-aging, a serum is a critical part of any skincare routine. Serums are packed with good-for-you ingredients such as antioxidants, vitamins, peptides, and hyaluronic acid which work together to brighten, exfoliate and hydrate the skin. They can also help boost smoothness and brightness, and work to reduce fine lines and wrinkles. Vitamin C helps even out skin tone and fade dark spots, while dry skin can also benefit from a serum. The most hydrating serums contains nourishing vitamin E, niacinamide to help improve skin elasticity, as well as hyaluronic acid to lock in moisture.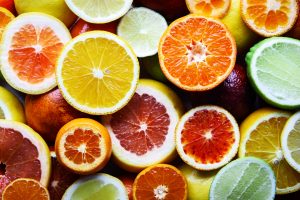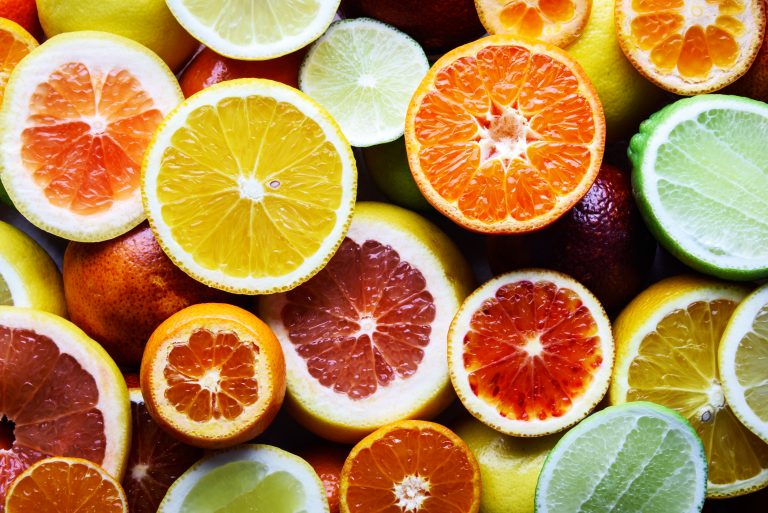 How—and when– you apply a serum also makes a difference, as there is an optimal way to apply a serum. Most should be applied in the morning – preferably after a shower when the skin is still damp. A little bit goes a long way so a few drops is usually enough. Pat, don't rub, the serum into your skin.
Serums are available at every budget level and are found in drugstores, department stores and direct to consumer but not all are created equally and their potency can vary. Some lower priced serums have fewer active ingredients so are not as potent, and won't deliver the same results. Active ingredients such as vitamin C and botanical extracts can drive up the price of a serum, but keep in mind that only a few drops are needed, and a bottle should last a long time.
Here's a look at some of the best anti-aging serums.
Ole Henriksen Truth Serum
This silky serum glides on to the skin and has a bright, citrusy scent. Ole Henriksen's Truth Serum is spiked with skin brightening vitamin C, as well as collagen to help firm skin and leave it looking more luminous. Aloe juice and green tea extract nourish and hydrate the skin.
Skinmedica TNS Essential Serum
Apply this serum for a one-two punch against the signs of aging. Skinmedica's TNS Essential Serum contains two powerful formulas in separate chambers. The APS Corrective Complex contains antioxidants and peptides to improve skin's appearance and firmness. The TNS Recovery Complex is a mix of proteins and antioxidants to soften fine lines and wrinkles. It's also deeply hydrating, thanks to olive oil and shea butter.
Caudalie Vinoperfect Radiance Serum
Caudalie's serum harnesses the power of viniferine, which is derived from grapevine sap and is believed to be a brightening powerhouse. The oil free, lightweight formula sinks into the skin and tackles dark spots, acne scars and melasma. Skin is left nourished and soothed thanks to olive squalane, organic chamomile and organic grape water.
Rodan + Fields Active Hydration Serum
This oil free serum delivers all day hydration thanks to a combination of expected ingredients (hyaluronic acid) plus some surprising ones (salt). The formula contains 30% glycerin which acts as a "water reservoir" while lactic acid helps to smooth out skin tone through gentle exfoliation.
Clinique Smart Custom Repair Serum
Think of this product as a "smart serum." It's packed with a cornucopia of ingredients to tackle everything from inflammation and dark spots, but is formulated so that your skin only gets the ingredients that it needs. Licorice and red-algae extract tackle inflammation while salicylic acid leaves skin looking brighter and smoother.
Chanel Blue Serum
The inspiration for this serum comes from the "Blue Zones," geographic areas with high life expectancy rates, including specific parts of Greece, Sardinia and Japan. Chanel used three active ingredients found in the diets of the Blue Zone population – including olive oil, green coffee and lentisk gum which help improve skin texture and smooth out wrinkles. Chanel fans can also try Le Lift, whose hero ingredient is an extract from the edulis morning glory.
Dior Capture Youth
Dior's Capture Youth is a collection of five targeted serums specific to various skincare needs, such as oily skin, redness, dullness or dryness. What they have in common is that they are infused with naturally derived ingredients, such as antioxidant-rich iris extract. The formulas can be mixed and matched. Plump Filler Serum gives skin a firmer, fuller look and is spiked with hyaluronic acid to hydrate skin and plump it up.
Olay Regenerist Micro Sculpting serum
Drugstore favorite Olay's Regenerist Micro Sculpting Serum has a light scent and sinks into the skin, where it is quickly absorbed. Apply once a day to brighten and smooth out skin tone. Active ingredients include hyaluronic acid for added hydration; antioxidant tea extract; and niacinamide, which helps brighten skin.
Estee Lauder Advanced Night Repair
This product was launched around 30 years and has earned its cult-like status. Estee Lauder's Advanced Night Repair is a hard working multi-tasker. It hydrates and soothes the skin, and a cocktail of antioxidants helps firm the skin and keep wrinkles at bay. Just a few drops are needed.
Lancome Genifique Advanced
Lancome's super charged serum is packed with ingredients to keep skin hydrated and increase cell turnover. One of its key ingredients is bifida ferment lysate, is a bacteria that is similar to a probiotic for the skin and helps boost the skin's moisture barrier. There's no need to worry about whether you're applying the right amount; the dropper is self-loading.
Clarins Double Serum
Clarins' Double Serum is one of the brand's best-sellers and is formulated to leave skin radiant, supple and hydrated. It's packed with 21 active antioxidants, including turmeric which is meant to treat inflammation, and extracts from oats, avocado and kiwi fruit. The serum can be applied twice a day.
Kiehl's Midnight Recovery Concentrate
Kiehl's Midnight Recovery Concentrate contains a blend of essential oils and botanical extracts, including lavender oil, evening primrose oil and squalene, which is derived from olives. Apply two to three drops at night and massage gently into the skin, and wake up to softer, smoother skin.
Skinceuticals C, E, Ferulic
Just a few pea sized drops are all you need of this super charged serum. Skinceuticals C, E, Ferulic serum contains a potent mix of skin brightening vitamin C, which is more powerful when combined with vitamin E and ferulic acid. Skin will look brighter, tighter and more radiant.
Best of the Best
Formulyst Ultimate Youth Concentrate
Ultimate Youth Concentrate is bio-engineered from plant stem cells and loaded with a concentrated combination of five peptides. The deeply hydrating formula helps soften and smooth skin, and minimizes the appearance of fine lines and wrinkles.
Formulyst Active Serum – Vitamin B, C, E, Ferulic + Niacinamide
Apply this serum daily to deliver protection from environmental aggressors that age the skin, such as UV rays and pollution. The formula leaves skin looking brighter and clearer, as well nourished.
Advanced Dermatology Super Youth Serum
Advanced Dermatology's Super Youth Serum reduces the need for multiple serums as it does a bit of everything, from tackling fine lines to adding powerful antioxidants.