One of the buzziest terms in the beauty industry is "hyaluronic acid." But what exactly is it, and what can it do for your skin?
What is Hyaluronic Acid?
The name sounds a little ominous thanks to the "acid" or you may think it's similar to other acid beauty staples, such as alpha hydroxy acids or beta hydroxy acids. They're very different. AHAs and BHAs are used to exfoliate the skin, while hyaluronic acid delivers gentle, effective hydration.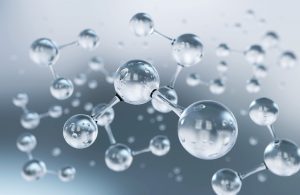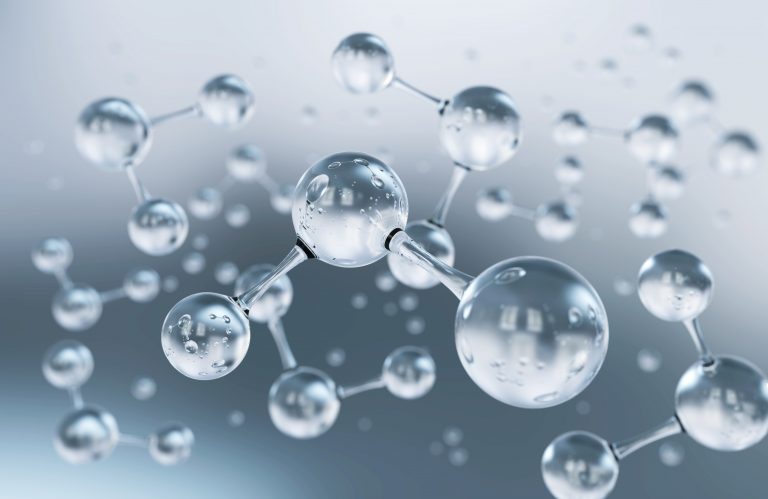 Hyaluronic acid is a clear, gooey substance that occurs naturally in the body. It's also called glycosaminoglycan, and is a molecule composed partly of sugars. Hyaluronic acid acts like a cushion between joints by lubricating them, and is responsible for holding the shape of the eyeball. It is also present in the skin and connective tissues. As we age, our bodies stop producing as much hyaluronic acid which means skin no longer has that plump, youthful look. With the loss of hyaluronic acid, skin becomes drier and fine lines are more noticeable, and can feel rough rather than soft and dewy.
Hyaluronic acid may not be new but what is new is its increased use in beauty products as well as items such as contact lenses.
Hyaluronic Acid Benefits
What makes hyaluronic acid a beauty powerhouse is its unique ability to hold up to 1,000 times its weight in water. Put another way, one gram (0.03 ounce) of hyaluronic acid can hold up to six liters of water. To put it in the most basic terms- it is an all-around moisturizing super star. Hyaluronic acid is a humectant, which means it attracts moisture and holds on to it so the skin can absorb it.
Applying it to your skin instantly helps plump it up, smooth out wrinkles and fine lines. It feels instantly refreshing and soothing on parched skin, so it provides immediate relief to dry, itchy complexions. Hyaluronic acid also helps to kick start the skin's repair process. It can improve elasticity and is often used in dermal fillers to plump and firm skin. Applying a serum with hyaluronic acid also helps to prep the skin for makeup; as it fills in fine lines, the skin is a smooth canvas that's ideal for preventing creases and settling.
And there's more. Hyaluronic acids gives skin a dose of antioxidant defense against UV damage, which can break down collagen and elastin, which leads to wrinkles. Hyaluronic acid also helps support the skin's healing and repair process, and has anti-inflammatory properties.
Scientists are looking into its effectiveness to treat everything from dry eye to osteoarthritis and healing wounds.
Does Hyaluronic Acid Have Any Side Effects?
Hyaluronic acid suits most skin types, whether you have dry, sensitive or oily skin. Although it occurs naturally in the body, the hyaluronic acid used in skincare has been created in a lab, and has no known side effects. Of course any product has the potential to cause irritation so always do a patch test.
The lightweight texture of hyaluronic acid makes it ideal for oily skin or for use during the hot, humid summer months as it never feels heavy – and remember that even oily skin needs moisture. It won't clog pores either so anyone with acne prone skin is safe to use it as well. Hyaluronic acid is gentle, and can help soothe calm, inflamed skin so it's also ideal for anyone with skin conditions such as eczema or rosacea.
What Does Hyaluronic Acid Do For Your Skin?
There are plenty of benefits to using hyaluronic acid- the main one being hydration. Keeping skin well hydrated and nourished is key to staving off the signs of aging. Dry, dehydrated skin can look dull, uneven and lackluster but a boost of moisture can instantly revive skin, and that's where hyaluronic acid can work its magic.
Think of hyaluronic acid as a moisture magnet. It's a natural humectant, and works by attracting moisture to itself, so it literally fills in lines and wrinkles temporarily, given skin a plumper, more youthful look. With all that extra moisture, the appearance of fine lines and wrinkles is smoothed and softened, and skin looks more radiant thanks to the hydration boost.
But it has long term benefits as well. Over a sustained period of use, hyaluronic acid helps restore the skin's barrier function. It also revitalizes skin by re-texturizing and resurfacing the topmost layers of the skin. Hyaluronic acid also offers another layer of defense against environmental aggressors such as the sun, pollution and free radicals- all of which contribute to premature aging of the skin.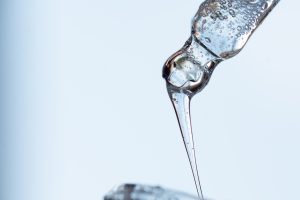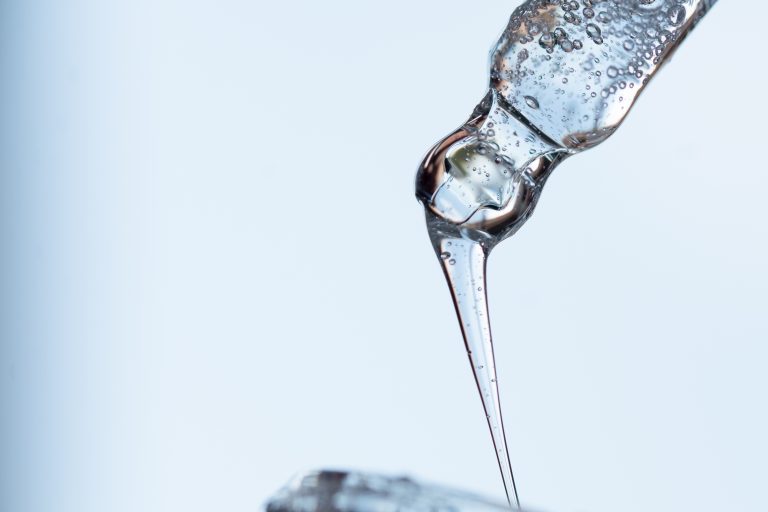 Hyaluronic acid is found in everything from moisturizers to face masks and eye shadows but it can often clump when it is in a powder form. One of the most effective ways to get a dose of ultra hydrating hyaluronic acid is with a serum or moisturizer. Why a serum? A serum can penetrate the skin effectively as it's made of smaller molecules, and delivers a higher concentration of active ingredients than a moisturizer.
One product to try is Formulyst Super Hyaluronic Water Moisturizer. This oil free formula is packed with multiple types of hyaluronic acid and it works as a moisture magnet by drawing water to the skin. The lightweight formula locks in essential nourishment, and leaves skin feel softer- and looking smoother.
An application of a hyaluronic acid spiked serum gives thirsty skin an instant quick fix. It also helps calm inflammation and minor abrasive wounds. At this point you may be thinking, "is there anything hyaluronic acid can't do?" Well yes. One downside is that its molecules are big –so many beauty products also contain sodium hyaluronate, a salt derived from hyaluronic acid, which has a smaller molecular size and is easily absorbed into the skin. Look for products that contain both ingredients.
Here's a look at some of the best hyaluronic acid serums, so you can kiss your dry skin goodbye.
Hada Labo Rohto Gokujyn Hyaluronic Acid Lotion
Hado Labo is a Japanese drugstore brand, and its popular Rohto Gokujyn Hyaluronic Acid Lotion has the consistency of a thin, lightweight liquid that sinks into the skin. It's packed with three different types of hyaluronic acid to plump up fine lines and leave skin look dewy and soft. The formula is also fragrance free.
Peter Thomas Roth Water Drench Hyaluronic Cloud Serum
Dry skin and fine lines are no match for this deeply hydrating serum from Peter Thomas Roth. The formula contains a whopping 75% hyaluronic acid, and is infused with silk proteins to soften the skin as well as moisture loving minerals such as zinc, copper, and manganese. It may be potent but feels feather light. Apply to the face and neck daily.
Dr. Barbara Sturm Hyaluronic Serum
This ultra-luxurious- and ultra-pricey- serum from Dr. Barbara Sturm is a favorite among Hollywood celebs. It's formulated with long and short chain hyaluronic molecules to penetrate the skin and offer thirsty skin deep hydration. Powerhouse ingredients include the anti-inflammatory purslane, a plant that is packed with omega-3 acids, as well as the antioxidant skullcap.
Dr. Dennis Gross Hyaluronic Marine Hydration Booster
A few drops of Dr. Dennis Gross's Hyaluronic Marine Hydration Booster help quench dry, crepey skin and tackle a host of other skin issues as well. The formula has a time release and is designed to soften and plump skin, thanks to hyaluronic acid as well as watermelon extract. Collagen production is given a boost from copper and zinc, while lactic and glycolic acids work to smooth and improve skin texture. PCA keeps oil production in check. The serum can be mixed into moisturizers, foundation or other serums.
SkinCeuticals Hyaluronic Acid Intensifier
Need a quick hydration fix? Apply a few drops of this serum from SkinCeuticals. It plumps, hydrates and enriches the complexion with hyaluronic acid as well as soothing licorice extract and purple rice. The serum also contains 10% proxylane, a patented molecule that supports the skin's hyaluronic acid levels. The serum also helps to leave skin looking firmer, and can be used once or twice daily.
Caudalie Vinosource S.O.S Thirst Quenching Serum
This oil free serum takes hydration up a few notches. It's powered by 100% organic grape water, a rich source of antioxidants that can help prevent damage from free radicals. But it's not the only powerhouse ingredients. Caudalie's Vinosource SOS Thirst Quenching Serum contains deeply hydrating hyaluronic acid, as well as olive squalane which soothes parched skin and leaves the face with a dewy finish. Skin will look radiant and healthy.
Skinmedica HA5 Rejuvenating Hydrator
If your skin seems as dry as the desert, try applying a few drops of Skinmedica HA5 Rejuvenating Hydrator. The super charged formula contains five types of hydrators to quench dry skin; it's designed to deliver continuous hydration for up to eight hours. The formula contains several types of hyaluronic acid, vitamin E and antioxidant rich plant extracts. The gel-like serum works to improve skin texture and smooth fine lines, while locking in moisture.
Best of the best:
Formulyst Hydrating Serum
Dry skin can be a thing of the past with an application of Formulyst's Hydrating Serum, which works to smooth, plump and protect skin. The serum contains multiple types of hyaluronic acid, as well as glycerin which leave skin looking- and feeling- ultra nourished. The formula locks in moisture and works to fill in fine lines to give skin a fuller look. Formulyst's serum is also powered by pro-vitamin B5. Also known as pantothenic acid, it helps to moisturize, soothe and regenerate skin.
Advanced Dermatology's Super Youth Serum
Advanced Dermatology's Super Youth Serum offers another line of defense against the signs of aging. The serum is a potent muti-tasker, and a blend of antioxidants works to tackle fine lines and wrinkles.