Face oils continue to grow in popularity thanks to their ability to hydrate, nourish and even help fight acne. Of course some people are still wary of them – it just feels like putting oil on your face will only clog pores, right? Not necessarily. It really depends on the type of oil you're using. Many of the best oils for face currently available have been specially formulated to be non-comedogenic (or non-pore clogging), and won't give you a face full of breakouts.
In fact, in the short term, your face will be deeply hydrated and glowing. In the long term, it will be beautifully plump and have less fine lines and wrinkles overall. You may find that you're ditching your go-to moisturizer for a face oil more often. But if you're attached to your moisturizer, that's perfectly okay, because a face oil can be used in conjunction with a moisturizer, like you would use a serum.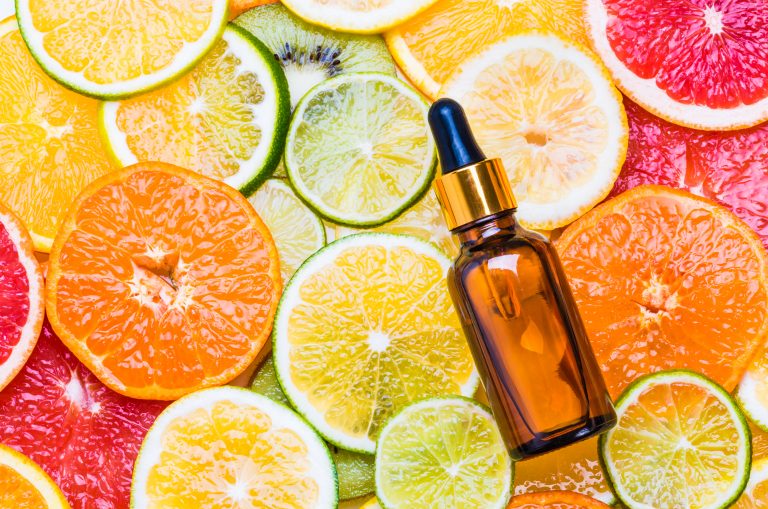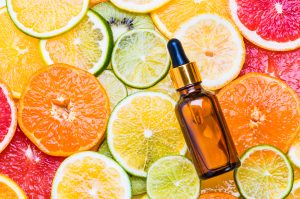 If you're curious about face oils but yet to take the plunge, keep reading to discover all the ways face oils can be beneficial for your skin.
Related: Best skin care products of 2020
Benefits of Face Oils
Not all face oils are created equal. Some are great for hydration, others effectively fight free radicals – what you should use completely depends on your skin needs. Face oils are typically derived from a variety of plant sources, and each one is helpful for a particular skin need. Coconut oil, for example, is very rich and great for hydration. This is a good face oil for dry skin, perhaps even the best face oil for dry skin. If your skin is especially dry and doesn't breakout easily, you can use coconut oil as a great moisturizer.
Almond oil, on the other hand, is a hydrating face oil that is a good choice for sensitive skin, and provides adequate hydration as well. Almond oil has further been used in Chinese and Ayurvedic practices to treat eczema and psoriasis. It has soothing properties that can calm angry, agitated skin.
Argan and yangu oils, like almond oil, are also soothing, helping to calm irritation. If you use skin care products that contain retinol and can be irritating, it might be a good idea to follow up with argan oil to reduce irritation while also nourishing and hydrating. Primrose oil can be helpful in treating eczema, while geranium oil helps combat the redness associated with rosacea.
If acne is a concern, you can dilute a few drops of tea tree oil in a carrier oil like jojoba and apply it to acne lesions. In clinical studies, tea tree oil has been shown to be helpful in fighting breakouts. Jojoba oil is also a great choice for controlling your skin's natural oil production. A few drops applied all over the face can curb excess oil production and prevent pore clogging. These are both among the best face oils for acne.
Face oils are helpful for plumping up skin and keeping it looking youthful because they are lipophilic. This means they dissolve easily in fats or lipids, and thus pass without interference through the lipid layer of skin. Basically, they help prevent loss of moisture, which is one of the reasons skin can look fatigued and aged. Face oils can reduce this by keeping skin plump.
Most Popular Oils
Here are some oils you'll most likely encounter again and again as you encounter face oils in skin care. Marula, argan, avocado and jojoba oils are popular and used often in formulating face oils that will provide you with the best benefits. Here we take a closer look at these oils:
Marula Oil
Marula oil, derived from the fruit of the Marula tree, is a heavier, thicker oil that is nonetheless non-comedogenic (won't clog pores). It is also high in antioxidants to help scavenge free radicals and reduce skin cell damage that can lead to premature aging. This is among the best oils for aging skin.
Argan Oil
Great for oily and sensitive skin both, argan oil is non-greasy and non-irritating. It absorbs easily and quickly, and provides a large dose of moisture. This one is also recommended as a best face oil for aging skin.
Avocado Oil
Rich in antioxidants and vitamin E, avocado oil is also recommended for mature and aging skin. A rather thick oil, it may lead to pore clogging and those who deal with acne may want to choose a different option.
Jojoba Oil
Jojoba oil has been shown to be effective in combating pimples and breakouts because it has anti-inflammatory properties. In fact, it is also very close in composition to the natural oils produced by our skin, making it able to hydrate in a similar fashion.
Composition of Face Oils
Face oils are rich in fatty acids and vitamins. The two main fatty acids – linoleic and oleic acids – are important to note in determining which oil is best for your skin. If you have dry skin that needs a lot of hydration, but don't suffer from acne, you should stick to face oils high in oleic acids like coconut, almond and avocado oils.
If you have acne-prone skin, oils containing more linoleic acid are ideal. Acne-prone skin tends to lack linoleic acid, which is why oils high in this acid can be helpful in treating breakouts. These oils include grape seed, sesame seed and sea buckthorn oils.
The vitamins in face oils include vitamins A, C and E. Vitamin A helps slough off dead skin cells and fight wrinkles and acne. Vitamin C is a brightening vitamin that can help even out skin tone. Vitamin E is an antioxidant extraordinaire that will go far in helping to fight and prevent free radical damage.
Best Oils for Your Skin Type
For dry skin, coconut and marula oils will help a lot. They are full of antioxidants and vitamins that will nourish and hydrate thoroughly.
If your skin is on the oilier side, opt for lighter oils like argan and jojoba. These oils won't feel heavy or greasy on the skin, and will help curb your skin's excess oil production.
Sensitive skin often needs something soothing to help fight irritation. Chamomile oil can be helpful in reducing redness and calming skin.
For combination skin, try marula oil to both hydrate and provide antibacterial benefits to reduce pimples and breakouts.
Best Face Oils
Elemis Superfood Facial Oil
Key ingredients in Elemis Superfood Facial Oil include broccoli seed oil and flax seed oil. Broccoli seed oil is high in antioxidants, while flax seed oil features a high omega-3 fatty acid content to help calm redness and lock in moisture.
Drunk Elephant Virgin Marula Luxury Facial Oil
This popular face oil from Drunk Elephant will combat dryness, uneven skin tone marred by dark spots and signs of aging. It contains 100% unrefined marula oil that absorbs easily and quickly, and provides antioxidant protection. It's also great for normal, oily, dry and combination skin.
Vintner's Daughter Active Botanical Serum
Though this one doesn't come cheap, it nonetheless is worth trying as it boasts 22 nutrient-rich botanicals. It includes avocado, rose, sea buckthorn, rosehip and evening primrose oils, among others, that help fight free radical damage, smooth fine lines and wrinkles, brighten and hydrate. The best part is you really only need a few drops for your whole face so this bottle will last a pretty long time.
Biossance Squalane + Vitamin C Rose Oil
This particular formulation is great for combating uneven skin tone and dryness. It will help reduce the appearance of dark spots that can make skin look older than it is. Squalane hydrates, rose oil for face provides a glow and vitamin C, of course, helps brighten as well.
Kiehl's Midnight Recovery Concentrate
Squalane, lavender essential oil and evening primrose oil team up to restore moisture, soothe redness and irritation and repair the skin barrier, respectively. This is a nighttime oil that only needs two or three drops for the whole face.
Sunday Riley U.F.O. Ultra-Clarifying Face Oil
Good for literally every skin type, Sunday Riley's offering is quick-absorbing and features tea tree oil and black cumin seed oil to help combat acne. It also includes 1.5% salicylic acid as an extra boost against breakouts. Salicylic acid is a beta-hydroxy acid that helps unclog pores.
Bio-Oil Skincare Oil
You may have heard of Bio-Oil before as it is a popular option for those with scars and stretch marks. It features calendula, lavender, rosemary and chamomile oils to help soothe irritation as well as to even out skin tone by brightening it. It is also helpful for aging skin as it provides excellent hydration.
La Mer The Renewal Oil
A luxurious option, La Mer's face oil is formulated to help treat loss of elasticity, dryness and fine lines and wrinkles. It features sweet almond oil, sesame seed oil and olive oil nourish, hydrate and protect the skin barrier.
Tatcha Gold Camellia Beauty Oil
Tatcha continues to grow in popularity as a brand, and its face oil offering is highly rated. It targets dryness, fine lines and uneven skin tone as well as dullness by helping to brighten and restore radiance. The main ingredients are Japanese camellia oil, macadamia nut oil and rice bran oil, and, as a bonus, this formula includes 23-karat gold flakes to give skin a subtle but radiant glow.
KYPRIS Beauty Elixir
Indian jasmine, rose geranium, aged patchouli and sweet lavender are among the key ingredients in this face oil, and they help reduce oiliness in order to prevent breakouts. An antioxidant complex of CoQ10 and vitamin C ester further help to reduce the appearance of sun damage.
Eminence Facial Recovery Oil
This facial oil features clary sage oil to balance oil production, olive oil to hydrate and calm, sage leaf extract to rejuvenate and even out skin tone, ylang ylang to calm and balance as well. Although suitable for all skin types, this one may be especially helpful for sensitive and aging skin.
Darphin 8-Flower Nectar
Darphin's 8-Flower Nectar includes essences from eight precious flowers. It also includes jojoba, avocado and apricot oils. This face oil is great for treating dryness and reducing the appearance of wrinkles. It also softens and keeps skin looking and feeling more supple.
Yon-Ka Booster Nutri +
Cereal germ oil to nourish and regenerate in combination with lavender, geranium and rosemary oils make up this hydrating face oil. Thanks to antioxidant ingredients, this face oil also help prevent and treat sun damage and free radical damage that can lead to premature development of fine lines, age spots and wrinkles.
SK-II Facial Treatment Oil
SK-II's Facial Treatment Oil combines their trademarked Pitera (a type of skin-restoring yeast) with jojoba, avocado and olive oils for a truly rejuvenating facial oil. This one is especially beneficial for dry skin that has lost moisture after exposure to dry environments or extreme weather.
Farmacy Honey Grail Ultra-Hydrating Face Oil
This is a lovely lightweight and fast-absorbing formula that won't leave skin feeling greasy or looking oily. It targets common skin care concerns like dryness and fine lines and wrinkles for a restored, radiant complexion. Sea buckthorn, rosehip and evening primrose oils make up a line-up of nourishing oils to hydrate and protect.
References: Indian Journal of Dermatology, Venereology and Leprology, "The efficacy of 5% topical tea tree oil gel in mild to moderate acne vulgaris: a randomized, double-blind placebo-controlled study"