Youth in a jar — it sounds like a dream. But it's not a complete fairy tale. So many advances in skincare science have made it possible to achieve glowing, hydrated and line-free skin that can make us look youthful and feel rejuvenated. And there's no longer necessarily a need to depend on luxury creams and dish out hundreds of dollars, as drugstore and over-the-counter brands like Neutrogena and Olay have developed their own anti-aging skincare lines to address the needs of those of us who may be on a budget. Here are the best anti wrinkle and anti-aging creams, both luxury and drugstore, that win the top spot.
Popular Ingredients in Anti-Wrinkle Creams
Several popular ingredients you'll encounter time and again in our list of the best wrinkle creams and best anti-aging creams include peptides, hyaluronic acid or sodium hyaluronate and vitamins like C and A.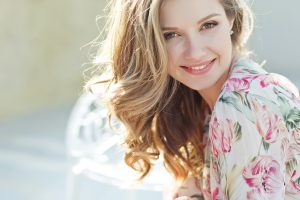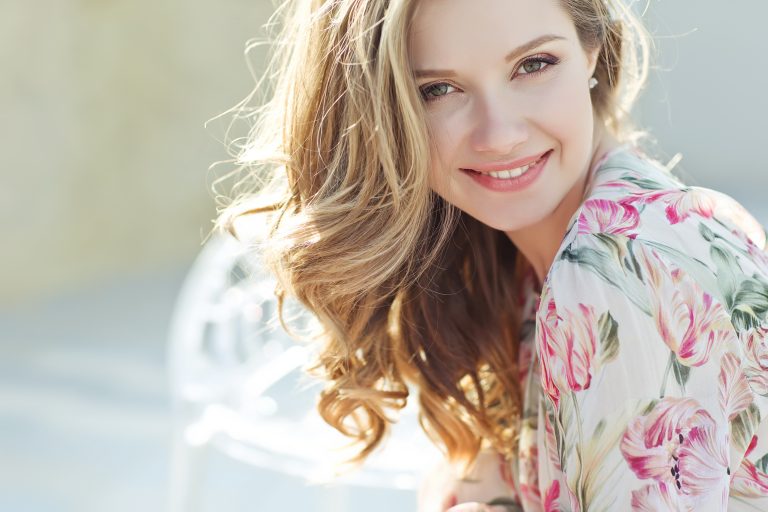 Peptides are often key ingredients because they are excellent at reducing expression lines like forehead wrinkles and lip lines, or lines around the mouth, by promoting collagen production and helping to relax muscles that create the lines in the first place every time we smile, frown or laugh. Humectants like hyaluronic acid and sodium hyaluronate hydrate and plump thanks to their singular ability to lock in moisture. Vitamins C and A help brighten, boost collagen and ease away lines through exfoliation. Plant botanicals are also common ingredients that generally act as antioxidants to prevent UV damage and oxidative stress that can degrade collagen and elastin, two proteins essential for keeping skin smooth and taut.
What Is The Best Wrinkle Cream?
Our expertly chosen list of anti-wrinkle creams from a variety of anti-aging skin care lines is ideally suited for both men and women. These creams generally target the face, helping to remove both fine lines and deep wrinkles with many natural, top of the line ingredients that can address a variety of aging issues including rough texture, dullness, dryness and, of course, all manner of wrinkles. There are both affordable and expensive products on the list, depending on the type of experience you're looking for. Sometimes it feels good to indulge, while other times it's better to budget. Some people might even find that they want a little bit from column A and a little bit from column B. It's all up to you, but you can feel good knowing that all of these best wrinkle creams and best anti-aging creams will deliver and help address the most pressing skin care issues you may have.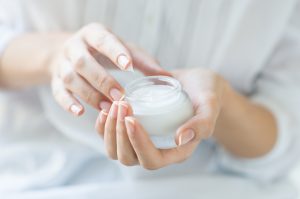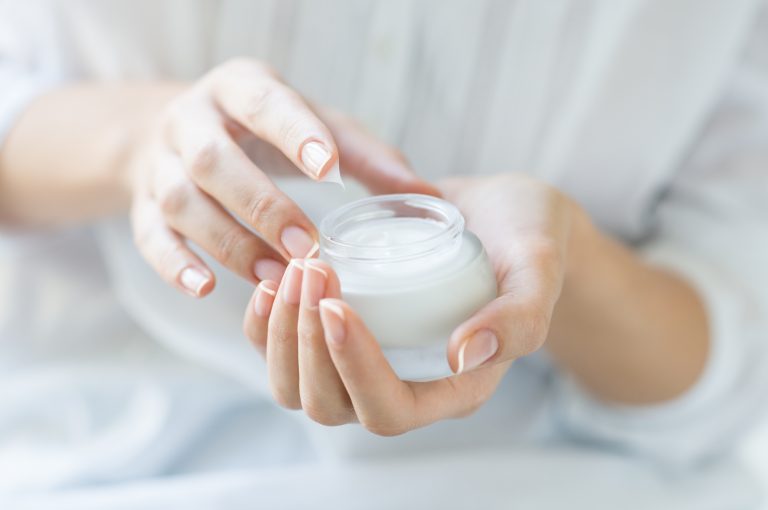 Clinique Repairwear Laser Focus
This anti-wrinkle serum from Clinique's well-known anti-aging skin care line smooths out wrinkles and expression lines thanks to several key ingredients. Plant extracts, peptides and sodium hyaluronate team up to fight lines all over the face including forehead wrinkles and lip lines that are often a result of repeated expressions like frowning and smiling or smoking. The peptide acetyl hexapeptide-8 specifically targets the muscles that create these expression lines. Botanicals like clary extract and St. Paul's wort act as antioxidants and skin conditioning agents to further address wrinkles, while sodium hyaluronate actually plumps up deep lines to make them far less noticeable.
SkinCeuticals A.G.E. Interrupter
SkinCeuticals A.G.E. Interrupter seeks to reduce damage from advanced glycation end products, or AGEs, a result of excess sugar that negatively impacts collagen and elastin in the skin. Without collagen and elastin, skin loses firmness and elasticity, leading to sagging and wrinkling. This anti-wrinkle cream helps counteract that with potent ingredients like proxylane, blueberry extract and phytosphingosine. 30% proxylane helps support the skin's own glycosaminoglycan (GAG) synthesis.
GAGs like hyaluronic acid keep skin plump, firm and hydrated. Many skin disorders occur as a result of disruptions in the GAG synthesis, leading to aging problems. Blueberry extract is an antioxidant and anti-glycation agent that helps counter free radical damage. Phytosphingosine is a naturally occurring chemical that helps the skin's natural barrier repair itself to keep moisture in and contaminants out. Together, these three ingredients help protect and improve skin conditions for a clearer, smoother complexion overall.
Shiseido Benefiance WrinkleResist24 Day Cream
This anti-wrinkle cream relies on several plant extracts, hyaluronic acid and hydroxyproline to help prevent and reduce the appearance of wrinkles. A rich, luxurious cream, this product is formulated with chlorella, mukurossi and gambir extracts that act as antioxidants and moisturizers to reduce free radical damage and restore moisture. Hyaluronic acid retains 1,000 times its weight in water, thereby helping to bind moisture to skin. This results in a plumping effect that can help smooth out wrinkles. Hydroxyproline is an amino acid that helps synthesize collagen and helps prevent the degradation of collagen and elastin, which happens naturally as we age and as a result of sun damage. Stable collagen in the skin helps keep it firm and bounce-y, retaining that snapback associated with younger skin.
Elemis's Pro-Collagen Marine Cream
Elemis's Pro-Collagen Marine Cream promises results in as little as two weeks. This anti-wrinkle cream includes algae and other plant extracts to replenish the skin with much-needed moisture. Gradual loss of moisture, as well as the breakdown of proteins like collagen and elastin, are what lead to wrinkle formation in the first place. Thus, keeping skin adequately hydrated can go a long way in preventing this from happening. Padina pavonica and chlorella vulgaris are two of the algae extracts used in this cream, both of which have antioxidant tendencies to fight off free radical damage that degrades collagen. Padina pavonica is also an emollient, meaning it keeps skin moisturized and soft. It is further believed to improve elasticity, keeping skin firm. Other plant extracts in this formulation include ginkgo biloba, rose centifolia and mimosa. Ginkgo biloba is also a very powerful antioxidant, while rose centifolia helps improve firmness and mimosa is believed to help stimulate collagen production.
Dior Capture Totale Multi-Perfection Creme
The key ingredient in this anti-wrinkle cream from Dior's Capture Totale anti-aging skin care line is longoza, a flower from Madagascar that Dior researchers discovered approximately 20 years ago. According to the company, this ingredient revitalizes skin by boosting fibroblast, collagen and elastin production. Fibroblasts are the cells responsible for producing collagen, so affecting their numbers can be very beneficial for a tighter, firmer look. It also contains emollients and antioxidants to soften and protect against free radicals. This cream comes in light texture, rich texture and universal texture to accommodate a variety of skin types including sensitive, oily and dry.
SK-II Power Cream
This anti-wrinkle cream from the venerable SK-II brand targets several aging concerns including loss of elasticity, dryness, wrinkles and sagging. Like most SK-II products, the main ingredient is Pitera, a substance highly rich in vitamins, minerals, organic acids and amino acids to truly nourish and revitalize skin, leaving it radiant and rejuvenated as it works to fight wrinkling, UV damage and loss of firmness. Pitera is derived from a fermentation process featuring secret ingredients that also includes yeast strains. This ingredient was discovered when it was found that sake brewers had beautifully unlined, unaged hands that seemed to be directly a result of the yeast used during the fermentation process. This cream is especially recommended for dry skin as it has a very rich texture.
3Lab Anti-Aging Cream
3Lab's anti-aging cream contains a patent pending Marine Repair Complex that promises to help reverse and prevent common signs of aging. It is a water-based formula seeking to provide intense hydration to smooth out lines and wrinkles that can be exacerbated by dry skin. This cream also contains linefill, an active derived from sesame seeds that plumps up wrinkles and lines, and BV-OSC, an active form of vitamin C that promotes collagen production. BV-OSC is a less irritating and far more stable form of this incredible vitamin that has also shown the ability to reduce dark spots and other discoloration in order to even out skin tone. These ingredients can certainly show results with regular use.
Elizabeth Arden Prevage Anti-Aging Moisture Cream Broad SPF 30
Three key ingredients team up to provide long-lasting hydration and anti-aging benefits in Elizabeth Arden's Prevage Anti-Aging Moisture Cream. Active ingredients include idebenone, thiotaine, retinyl linoleate, hibiscus seed extract and shea and cocoa butters. Idebenone is an antioxidant that reduces and helps prevent free radical damage that can be especially degrading to skin. Thiotaine is also an antioxidant that works to make idebenone even stronger. Retinyl linoleate is a vitamin A derivative that softens the look of fine lines and wrinkles via exfoliation. Hibiscus seed extract helps maintain the amount of collagen in the skin to keep it firm. Shea and cocoa butters are simply there to provide an adequate amount of hydration to make skin soft and smooth. This formulation also contains SPF 30 to guard against further sun damage.
Dermalogica Age Smart Super Rich Repair
A thick, rich cream that nonetheless absorbs quickly, Dermalogica's Age Smart Super Rich Repair is a great anti-wrinkle cream for those with dry skin. Arginine and palmitoyl tripeptide-5 discourage wrinkle formation and encourage collagen production for smooth, supple skin. Arginine in particular has the ability to calm the muscles responsible for creating forehead wrinkles and other lines that may form around the mouth and eyes. Plant extracts like evening primrose oil and apple seed extract act as skin conditioners and antioxidants, respectively. Apple seed extract has shown in some studies to be effective against wrinkles as well.
Exuviance Evening Restorative Complex
This anti-wrinkle, anti-aging cream goes to work while you sleep to help you wake up with radiant, glowing skin. Active ingredients include vitamins A, C and E, lactobionic acid, hyaluronic acid and gluconolactone. Vitamins A, C and E serve several functions — vitamin A exfoliates to reduce the appearance of lines, vitamin C brightens with its ability to lighten dark spots and also promotes collagen production, vitamin E serves as an antioxidant to fight free radicals. Lactobionic acid is also an antioxidant that hs the ability to plump and firm while also helping prevent wrinkle formation. Hyaluronic acid assists in plumping up wrinkles to smooth them out. Gluconolactone is a polyhydroxy acid that diminishes lines and wrinkles while also improving texture. It's truly a powerhouse with ingredients that work.
Kiehl's Powerful Wrinkle Reducing Cream
Kiehl's Powerful Wrinkle Reducing Cream has some collagen boosting ingredients that are sure to get the work done. Copper PCA and calcium PCA both work with collagen to stabilize and prevent its breakdown, respectively. Copper PCA also helps increase moisture in the skin. According to Kiehl's, elasticity can be imrpoved by as much as 32% thanks to these ingredients. Another ingredient locking in moisture is apricot kernel oil, which softens and helps smooth out pronounced wrinkles. This formulation also contains two antioxidants, ginkgo biloba and vitamin E. A lot of aging is a result of environmental stressors like pollution and UV damage. Antioxidants are essential in countering this damage. Wrinkles and other signs of aging can thus be prevented with antioxidants.
Estee Lauder Time Zone Age Reversing Line/Wrinkle Creme
Estee Lauder has a great anti-aging skin care line to help target forehead wrinkles, lip lines and all other manner of aging signs. The main ingredient is the company's "revolutionary" Tri-HA Cell Signaling Complex. According to in vitro (in a glass or dish; not on a living organism) testing, this complex can increase the amount of natural hyaluronic acid in the skin by as much as 182%. That's truly impressive, as hyaluronic acid is crucial for maintaining moisture and a smooth complexion. Hyaluronic acid locks in moisture to help plump up lines and alleviate that sunken look. This cream is ideal for normal and combination skin, and is non comedogenic (won't clog pores). Other moisturizing and hydrating ingredients include avocado oil, jojoba seed oil, while some wrinkle-reducing ingredients include apple fruit extract and acetyl hexapeptide-8. Several other plant extracts like grape seed, watermelon and cucumber provide antioxidant benefits.
La Prairie Anti-Aging Night Cream
La Prairie is known for its luxurious formulations and this anti-wrinkle cream is no exception. The main wrinkle-fighting ingredients in this cream are peptides. Hexanoyl dipeptide-3 norleucine acetate is a synthetic peptide that helps skin cells shed better and also helps overall skin renewal, accelerating the speed at which cells renew to reveal a more refined complexion. It helps clarify skin texture to smooth out rough spots and make wrinkles less noticeable. Palmitoyl tripeptide-8 helps soothe skin by reducing inflammation. Acetyl decapeptide-3 helps stimulate collagen and elastin to make skin firmer, make wrinkles smoother and help to tighten and lift. A few moisturizing ingredients include shea butter, sunflower seed oil and panthenol (a provitamin of vitamin B5). Lots of good ingredients in this pricey cream to really get you looking your best.
Lancome High Resolution Night Refill 3X
This anti-wrinkle cream contains several very hydrating ingredients that can rejuvenate and revive aging skin. Squalane, meadowfoam seed oil, sodium hyaluronate and hydroxypalmitoyl sphinganine. Squalane is an emollient found naturally in the skin. It is non-comedogenic, good for all skin types and efficiently hydrates to improve texture and suppleness. Meadowfoam seed oil is similar to jojoba. It is an antioxidant in addition to being a moisturizer, and can strengthen the skin barrier, which helps keep pollutants and irritants out and moisture in. A damaged skin barrier can exhibit signs like redness, itchiness, flakiness and excessive dryness. Sodium hyaluronate is the salt of hyaluronic acid and can retain tremendous amounts of water. It allows wrinkles and fine lines to plump up to become much less noticeable. Hydroxypalmitoyl sphinganine is a ceramide precursor. Ceramides keep skin soft and supple so it's less likely to show age.
Best of the Best
Formulyst's Anti-Aging Night Cream
Wrinkles and fine lines are no match for Formulyst's Anti-Aging Night Cream. The star ingredient is encapsulated retinol technology, which is derived from vitamin A. The cream delivers a high dose of retinol but also pulls double duty to leave it feeling soft and hydrated, thanks to nourishing jojoba and safflower seed oil.
Advanced Dermatology Anti Wrinkle Firming Night Treatment
Advanced Dermatology's entire anti-aging skin care regimen is designed to give you the best skin of your life. From the Super Youth Serum that diminishes the appearance of fine lines and wrinkles to the Deep Cellular Regeneration cream, which helps regenerate skin cells to give them a new boost and further help reduce the most prevalent signs of aging. This regimen also contains an eye cream, daily cleanser and day cream to make sure all areas are covered. The Anti Wrinkle Firming Night Treatment is especially potent, working away all night to help you wake up refreshed. It contains hyaluronic acid, acetyl tetrapeptide-2, lactic acid and plant botanicals to help smooth away expression lines, firm up skin and restore radiance. Hyaluronic acid helps restore hydration to prevent dryness than can exacerbate expression lines. Acetyl tetrapeptide-2 helps improve both tone and texture by boosting cellular regeneration. Lactic acid is an alpha-hydroxy acid that gradually sloughs away dead skin cells to produce a glowing complexion. The plant botanicals act as antioxidants to reduce free radical damage and protect skin. Used in conjunction with the rest of the Advanced Dermatology set, this anti-wrinkle cream can potentially renew and rejuvenate skin.