Who wouldn't want to get their hands on youth in a jar? Luckily the idea isn't a complete fantasy. While there is no such thing as a miracle wrinkle cream that can turn back time, there are plenty of products that can help with anti-aging concerns, whether that's softening the look of fine lines, brightening up dark circles or just adding a little more glow to mature skin.
Every year new advances in skincare science bring us one step closer to achieving our best looking skin. For most of us, that means skin that looks glowing and hydrated, and where wrinkles aren't the first thing that somebody notices on the face. Best of all, it's not necessary to spend a fortune on effective anti-aging skincare.  Of course it's possible to spend hundreds of dollars on department store brands, but there are plenty of drugstore picks that can pack a punch against wrinkles, along with mid-priced products. Here are our picks for the best wrinkle and anti-aging creams for every budget and every age, whether you're a man or a woman, and in your  30's, 40s, 50s and beyond.
What are the Best Skin Care Products of 2021?
What Causes Wrinkles?
Wrinkles are a normal part of the aging process. They are caused by a multitude of factors. As the Cleveland Clinic notes, as we get older the dermis (the middle layer of the skin) starts to thin. The dermis is made up of elastin and collagen which give the skin firmness and support, so as it weakens, wrinkles are more prominent. Older skin also retains less moisture and takes longer to heal, which all contribute to wrinkles. Other factors which accelerate the aging process include sun exposure, smoking, dehydration and repeated facial movements.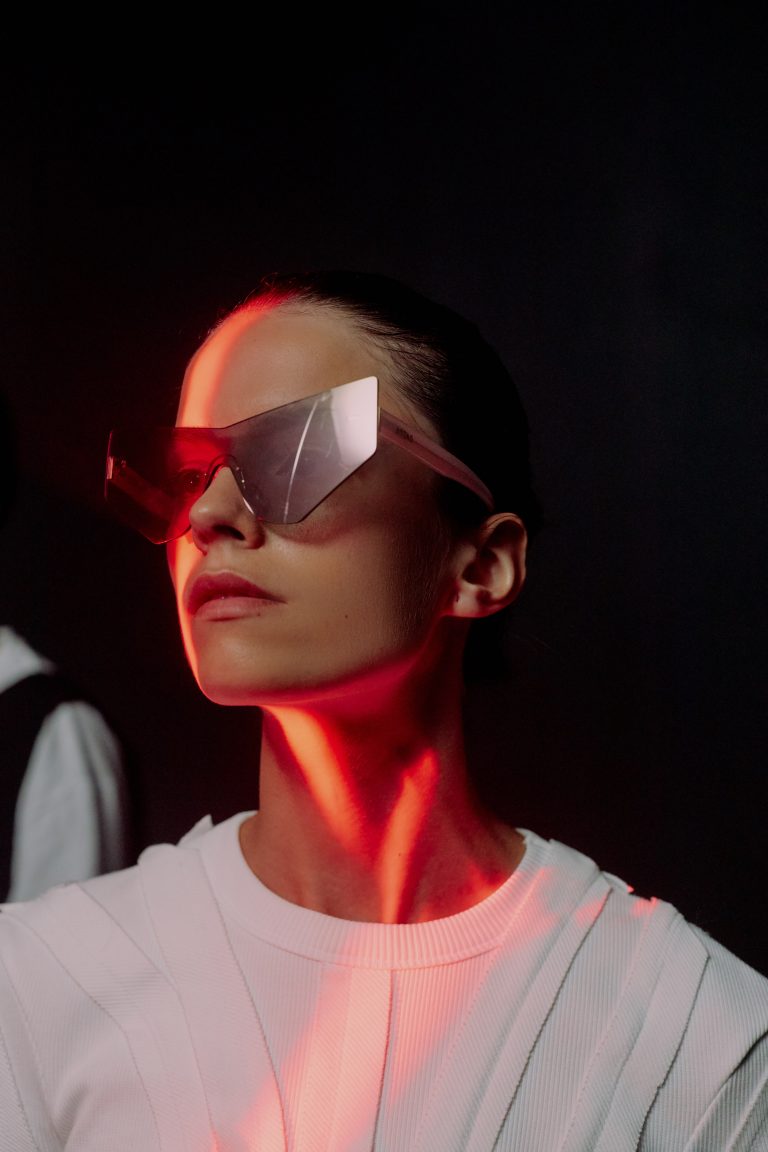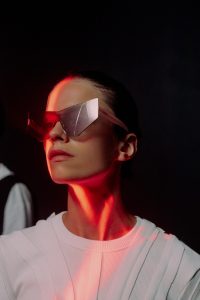 How Do Anti-Aging Creams Work?
Anti-aging creams work on multiple levels, so they are true multi-taskers but it boils down to protection, prevention and treatment. Hydration also plays a key role. A good anti-aging cream will add moisture to the skin, which instantly improves its appearance. Why? Dry, parched skin can look dull and emphasize the look of fine lines. An anti-aging day cream ideally would contain a sunscreen to help prevent damage from the sun – but if it doesn't, it's easy enough to add a separate sunscreen to your morning routine. And of course, night creams don't need to contain sunscreen.
Related: Best Night Cream
The best wrinkle creams also put the brakes on the aging process thanks to antioxidants which help prevent damage from free radicals, and ingredients which help promote and protect collagen, which is what gives skin its plump up look. Some anti-aging creams also exfoliate the skin, which help it look smoother and more even. Many contain retinol, which is the gold-standard ingredient for anti-aging (more on that below) as it helps fade the look of fine lines, discoloration and encourages collagen production.
Fighting the signs of aging doesn't come down to one magic product. It's also important to remember that it is easier to prevent wrinkles than get rid of them. That's why the American Academy of Dermatology  suggests starting with a  sunscreen and moisturizer. Sunscreen should always be the first line of defense against wrinkles. The AAD suggests using a water resistant broad spectrum SPF 30 (or higher) product. The AAD also notes that "moisturizer is the secret ingredient in many anti-aging products." How come? Skin that is well hydrated looks better. Dry skin can look papery and emphasize the look of wrinkles, while moisturized skin looks plump and dewy.
How Many Anti-Aging Products Do I Need?
There is no one single product that can solve every anti-aging concern. The best approach to skincare is a multi-prong one, using multiple types of products such as creams, serums, and spot treatments. If you had to boil down an anti-aging skincare routine to the basics, it would include a moisturizer, sunscreen, serum, toner, spot treatment, and night cream but it makes sense to identify the ingredients needed first to and then find the appropriate product that contains them.
Some of the best anti-aging ingredients to look for to battle wrinkles include retinols (the gold standard wrinkle fighter) along with co-enzyme Q-10, which is thought to help reduce the look of wrinkles. Vitamin C helps brighten skin and fade the look of dark spots while alpha hydroxy acids slough off dead skin cells to reveal fresher looking skin. Ceramides are also essential as they help seal moisture into the skin, and to help skin main elasticity, reach for collagen supporting creams. If you have red or inflamed skin, look for creams containing  niacinamide, a form of  vitamin B3 that helps to calm skin. 
What Should I Look for in a Wrinkle Cream?
The sheer number of wrinkle creams available can be overwhelming. Where do you even start to look? That's easy- the packaging. 
Anti-aging ingredients include tried and true favorites as well as newer ones. Some of the newer ones making a buzz include bakuchiol, a plant-derived ingredient that is meant to work in a similar way to retinol, as well as stem cells. In face creams, they can be derived from plants or even stem cells. They contain proteins and amino acids, and send a message to the body to create new skin cells, which (in theory) could result in fresher looking skin.
According to the Mayo Clinic, the most common ingredients in anti-wrinkle creams include retinol, vitamin C, hydroxy  acids, peptides, tea extract, niacinamide (vitamin B) and coenzyme Q10. Other ingredients to look for that are prevalent in the best wrinkle creams include hydrating ingredients like hyaluronic acid and shea butter to the list, as well as vitamin C. Also look for products that contain exfoliators like glycolic or lactic acid. Exfoliating the skin helps it look smoother and more even. 
Vitamin C is thought to help protect the skin from sun damage and is also used in brightening formulas, which means it helps tackle dark spots and under eye circles. It's commonly found in serums and creams.
Alpha hydroxy acids (AHAs) usually come from citrus and work to exfoliate the skin. Why is this important? Dead, dry skin cells can exacerbate the look of fine lines, while fresh skin tends to look smoother and softer, so it's a key anti-aging ingredient. The Mayo Clinic notes that coenzyme Q10 may help protect the skin from sun damage, as well as help reduce fine wrinkles. The Clinic  highlights peptides as being beneficial as they may help stimulate collagen production, and have been shown to improve skin texture and wrinkling. Antioxidants like tea extract (from green and black teas) have anti-inflammatory qualities, and finally, niacinamide (or vitamin B-3) is a true multi-tasker, and helps reduce water loss and may also improve skin elasticity. But if you had to narrow down one of the most important anti-aging ingredients, it would most likely be retinol. Here's why.
How Does Retinol Help Fight Wrinkles?
Retinol, which is derived from vitamin A, is considered the gold standard ingredient when it comes to anti-aging. It has been around since the 1970s, when it was originally used to treat acne. Patients using it for breakouts noticed a welcomed side effect- their fine lines and wrinkles were less noticeable. Today retinol is available in both prescription and over-the-counter products.
According to Harvard Health Publishing, retinoids reduce fine lines and wrinkles by increasing collagen production. It also helps to fade age spots and soften rough skin patches. It takes about six to 12 months to see benefits. It is important to note that retinol use can cause dryness and irritation, so start slowly by using the product around 2-3 times a week to see how the skin tolerates it before increasing its usage.
Is a Cream or Serum Better for Anti-Aging?
If you're wondering if you should use a cream or a serum, the answer is "both." Serums and creams perform different functions and to get the optimal anti-aging benefit, they should be used together. A serum is lightweight, water-based and quickly absorbed into the skin. Because serums don't contain thickeners and fats like a moisturizer, they are highly concentrated- which means they deliver a big dose of skin-healthy ingredients right where you need it. They are often called the workhorses of a skincare routine as they do the heavy lifting. Many people use a vitamin C- ferulic acid- niacinamide serum which helps protect the skin and give it a glow and use it before applying a cream.
What Is The Best Wrinkle Cream?
Our top anti-wrinkle creams come from a variety of brands, and at a variety of price points. We have also included some clean (and natural) beauty brands. What they all have in common is that they help improve the look of both fine lines and deep wrinkles, along with hyperpigmentation and dry skin. These anti-wrinkle creams harness the power of naturally sourced ingredients as well as the latest scientific advances to address a variety of aging issues including rough texture, dullness, dryness and, of course, all manner of wrinkles. Finding the best wrinkle cream for you may involve some trial and error.  You can feel good knowing that all of these wrinkle creams will deliver and help address the most pressing skin care issues you may have.
Best All-Around Wrinkle Creams
The best wrinkle cream is Carrot & Stick The Moisturizer. Followed by Formulyst's Lifting and Wrinkle Smoothing Cream.