Collagen is one of the most talked about beauty ingredients. It's popping up in everything from face creams to supplements, and is one element that is fueling the bone broth craze. But what exactly is collagen, and what does it do?
Collagen is the most abundant protein in the body. Think of it as the scaffolding that holds up skin, muscles, bones and ligaments. Thanks to collagen, nails and hair are healthy, shiny and strong. Collagen in cartilage enables us to bend and stretch our bodies without feeling bones grind against each other.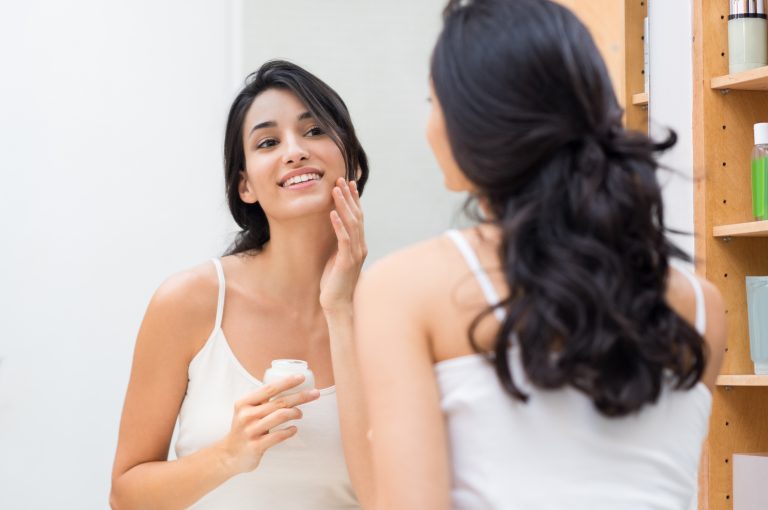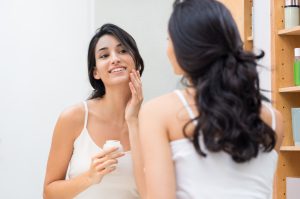 When it comes to the skin, collagen is found deep in the dermis and makes up about 70-80% of it. It's what gives skin that plump, firm and youthful look. Collagen gives skin its "bounce back" quality and contributes to the skin's ability to retain moisture. Another way to think of the effects of collagen is the difference between a plump, juicy baby cheek and the flat, papery cheek of an elderly person.
The body produces collagen and when everything works smoothly, fibroblasts (or cellular collagen-making machines) create new collagen while the body's enzymes break down old or damaged collagen and carry it away. But as we age, collagen production naturally slow down which leads to wrinkles on the eyes and forehead, and flatter looking skin. Some estimates indicate that skin loses 1 percent of its collagen every year starting in the mid-thirties. Without the support structure of collagen, fine lines and wrinkles on the face and eyes begin to show up. The connective tissue between skin becomes thinner and the layer of fat underneath it becomes more visible, leading to cellulite.
Collagen also plays a role in the repair of skin, as it helps to replace and restore dead skin cells. Collagen patches, derived from animals, are often used to treat burns and work by attracting new skin cells to the wound site. They also promote healing by creating a scaffolding for new tissue growth.
But aging is one factor contributing to collagen loss. The sun, smoking, diet and environmental damage can also accelerate this process.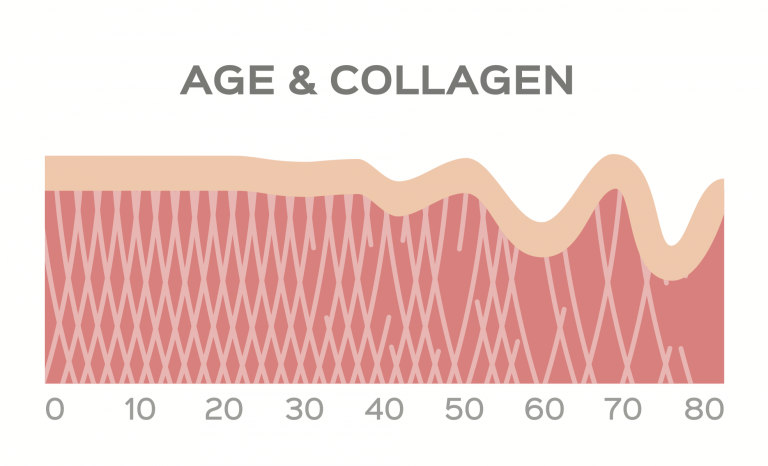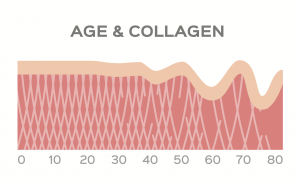 But there are things you can do to protect the collagen you already have, and encourage the body to produce more of it. One of the most important steps is to apply sunscreen with a high SPF every single day. Another option is to consume collagen which brings us to bone broth.
Bone broth is essentially stock created from boiling chicken, beef or veal bones for a prolonged period of time. Boiling the bones helps extract collagen from the bone marrow- this what makes the broth viscous. Or when you chill it in the refrigerator, the collagen will congeal into a Jello-like texture. You can't overcook a bone broth as the point is to break down all of the cartilage until a collagen-rich gelatin forms. Eating high protein foods, such as egg, fish and beans, is thought to help give the body a boost in collagen production and some studies suggest that boosting Vitamin C intake also helps collagen production.
Another way to boost collagen production is with the right beauty product. Collagen creams fall into two categories. There are products which contain collagen, and others which help boost collagen production.
One of the best collagen boosting ingredients is the vitamin A derivative retinol. It works in two ways. It prevents the breakdown of collagen after UV exposure (known as collagenase) but also increases the amount of collagen produced by "turning on" genes and cells involved in collagen production. Vitamin A isn't the only collagen friendly ingredient. Reach for antioxidant rich formulas containing vitamins C, E, and powerhouses such as green tea and pomegranate. They work by blocking the damage caused by free radicals, which attack collagen and elastin. They protect existing collagen while also protecting it. Ingredients such as peptides and growth factors also help stimulate collagen production- they basically act as "messengers" to signal cells to start creating collagen. Peptides and growth factors are less irritating than retinols but results can take longer to show up.
Here's a look at some of the best collagen creams.
The best collagen cream of 2020 is Formulyst's Pro-Collagen Serum.