Forget mother-in-laws and daughters. One of the most complicated relationships a woman will ever have is with her neck. While we lavish hours and a myriad of creams on perfecting our faces, necks can often betray us. As the late Nora Ephron wrote in her best-selling book, I Feel Bad About My Neck, "Our faces are lies and our necks are the truth. You have to cut open a redwood tree to see how old it is, but you wouldn't if it had a neck."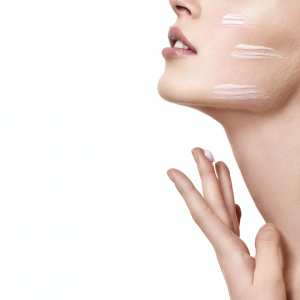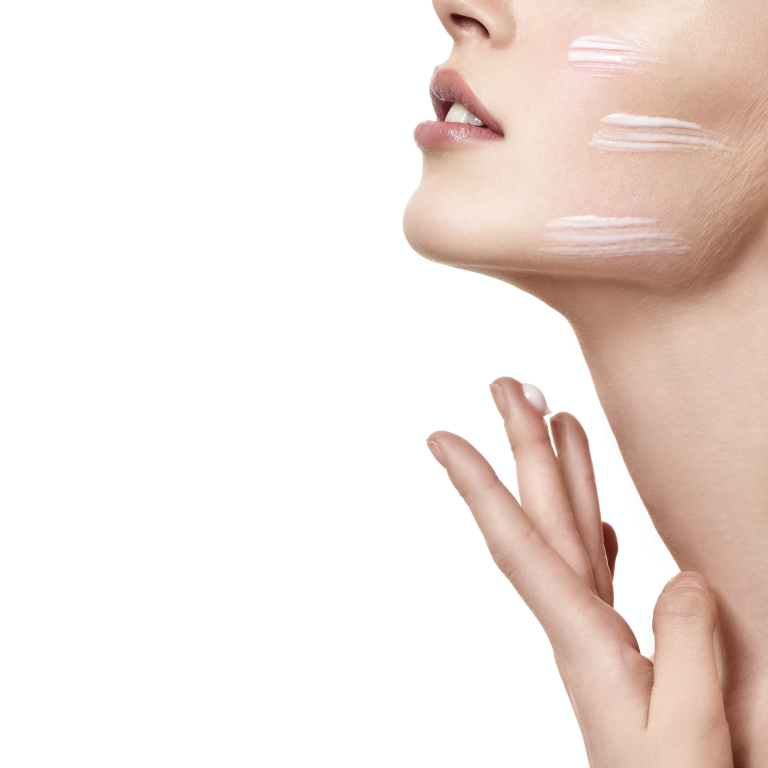 Of course Ephron is being tongue-in-cheek but she has a point. The skin on our neck and chest is much thinner than skin on the face, and is where age spots and wrinkles tend to show up first. This area has less fatty tissue and collagen, which can lead to the dreaded turkey neck and saggy skin. Turkey neck and saggy neck skin have different underlying causes though. Crepiness is usually caused by damage from UV rays, which break down elastin fibers in the skin. Chalk up turkey neck to a loss of skin elasticity and gravity working against you. Tech neck is also a thing – if your neck is always craned over a smartphone, it can be damaging to your spine and exacerbate fine lines and wrinkles on the neck.
Related: Best skin care products of 2018
There are ways to make the neck and chest area look firmer and tighter without resorting to surgery. Your first line of defense should be a good SPF applied daily. Try to cover up on a sunny day, or invest in a rashguard for the beach or pool. Cindy Crawford has tweeted that she always drives with a scarf to prevent sneaky sun damage.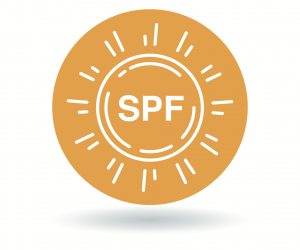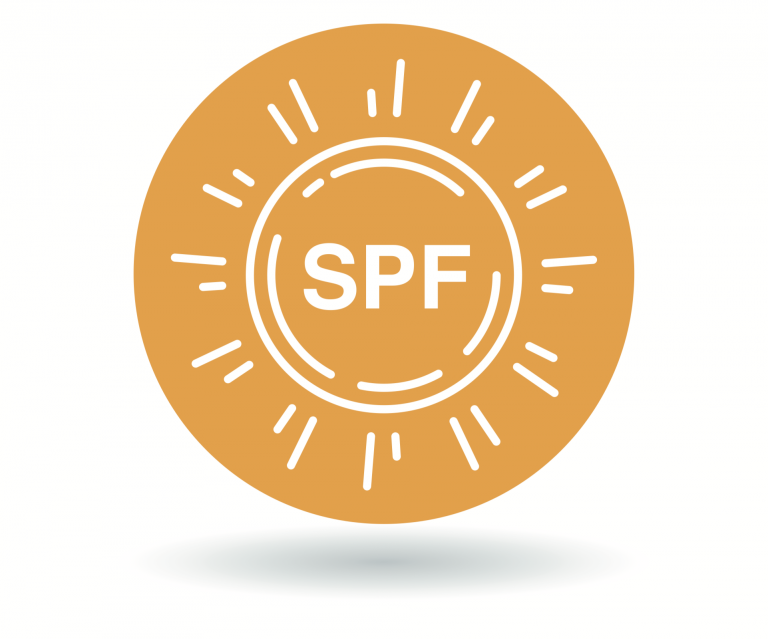 The next step is finding the right firming neck cream, which can also have a tightening effect. The same ingredients you put on your face, such as collagen-boosting retinols and peptides, can also work wonders on the neck and chest to help make the area look firmer, smoother and more hydrated.
But don't fall into the trap of scooping out extra face cream to apply to the neck. Because the skin here is much thinner than the face, it's essential to buy a cream especially formulated for the sensitive neck and chest area.
Whether you're looking to tighten, smooth or fight gravity, here's a look at some of the best neck creams.
Best Neck Creams of 2019
Revision Nectifirm Advanced
This formula is designed to work with the skin's own microbiome — the ecosystem of microorganisms that live on the skin– to help it look brighter and have a more even tone. Revision Nectifirm Advanced contains eight different types of peptides and lingonberry extract, an antioxidant.
NeoCutis MICRO FIRM Neck & Décolleté Rejuvenating Complex
Apply this cream to the neck and décolleté in upward strokes to help tighten and firm the skin. The cream is also designed to tighten the appearance of skin by improving elasticity. Skin is left smoother and softer thanks to glycolic acid, vitamin C as well as hydrating glycerin, argan and jojoba oil.
Shiseido Benefiance Concentrated Neck Contour Treatment
Say so long to turkey neck thanks to Shiseido's Benefiance Concentrated Neck Contour Treatment. This cream contains hydroxyproline, an amino acid that helps build collagen- meaning the neck and décollete will be left looking and feeling firmer.
Exuviance Age Reversing Toning Neck Cream
The heavy lifting ingredient in Exuviance's Age Reverse Toning Neck Cream is apple stem cell extract, which helps preserve healthy skin cells. This fast absorbing cream contains collagen to help plump and smooth the fine lines and creases in the neck and chest area, as well as exfoliants to tackle dark spots.
Estee Lauder Resilience Lift Night Lifting/Firming Face & Neck Crème
This rich cream from Estee Lauder can also be used as a weekly mask for added hydration. It's packed with peptides to help boost collagen production, which means the neck and décolleté will be left looking smoother and firmer.
NeoStrata Skin Active Triple Firming Neck Cream
Physician favorite NeoStrata's products are full of good-for-you ingredients such as alpha hydroxy acids and poly hydroxy acids. NeoStrata's firming neck cream is no exception. It also contains NeoGlucosamine, a natural filler that is meant to plump skin and soften fine lines and creases.
Elizabeth Arden PREVAGE Anti-Aging Neck and Décolleté Firm and Repair Cream
Smooth on this rich cream to tackle signs of aging on the neck and chest. Elizabeth Arden's PREVAGE Anti-Aging Neck and Décolleté Firm and Repair Cream contains a blend of antioxidants and polymers to help increase collagen production to minimize lines and wrinkles. It also boosts cell turnover to even out skin discoloration.
PRAI Ageless Throat and Decolletage Crème
On a budget? Consider this wallet friendly neck cream from PRAI. It's packed with moisturizing ingredients such as shea butter and glycerin, and will leave skin looking tighter and smoother. The cream absorbs quickly to avoid any stretching of the skin when it's applied.
Strivectin TL Advanced Tightening Neck Cream
Strivectin's neck cream is one of the top selling neck creams on the market. It contains a cocktail of ginger root extract and bisabolol meant to tighten and hydrate skin, while sugars give the skin a firming effect.
Algenist Firming and Lifting Neck Cream
The secret sauce in Algenist's skincare line is alguronic acid, which is derived from algae. It's meant to tackle the signs of aging while also nourishing the skin. Smooth this cream over the neck and chest area to leave the skin looking firmer and tighter.
Peter Thomas Roth FIRMx Face and Neck Contouring Cream
Gently spread a generous layer of this cream over the face and neck to help tackle crepiness, fine lines and age spots. The cream contains plant based ingredients to help plump the appearance of skin and leave it looked smoother and brighter.
La Prairie Anti-Aging Neck Cream
Gravity is more of a foe than a friend when it comes to aging. This ultra-luxurious neck cream from La Prairie helps fight slack, loose skin by treating it with firming peptides. Apply twice a day, starting at the bust line and moving upwards, to help the neck and décolleté look smoother and firmer.
Do Not Age with Dr. Brandt Moisturizing Neck Cream
This formula contains a powerhouse of ingredients, including glycolic acid, amino acids and sorghum juice for suppleness. It gives the neck a more lifted appearance and leaves skin looking smooth and hydrated.
Best of the Best
Advanced Dermatology BIO EGF Serum
Necks don't lie, which means they need all the help they can get. Help from Advanced Dermatology comes in the form of bioengineered epidermal growth factor, which helps to regenerate skin by stimulating growth at the cellular level. It's also thought to increase collagen production. AD's neck cream is also packed with peptides.
Formulyst Anti-Aging Night Cream
Fight the signs of aging with Formulyst's Anti-Aging Night Cream. The star ingredient in this pm cream is encapsulated retinol technology, which is derived from vitamin A. The cream tackles fine lines, wrinkles and dark spots thanks to a high dose of retinol but won't irritate the skin. Nourishing jojoba and safflower seed oil leave skin feeling soft and hydrated.