If you had to whittle down all of your skincare products to just one, which would you choose? For most people that would be moisturizer. Everyone needs to moisturize, whether your skin is dry, oily, young or mature. The key is choosing the correct face moisturizer for your skin type and using it accordingly. The right formula soothes the skin, keeps hydration levels in check and can also tackle fine lines. Here's why wearing a moisturizer should be your desert island pick (along with sunscreen, of course).
Why Should You Use A Face Moisturizer?
You know that tight, dry feeling you get on your face when you step out of the shower? So do we, and that's where moisturizer comes to the rescue. Hot water strips away moisture and oils from the skin, so always apply face cream when skin is still slightly damp to lock in moisture.
How Do I Choose The Right Moisturizer?
Moisturizers come in many formulations including gels, creams, lotions, ointments, and foams. They are all effective but the right one depends on your skin type and concerns. The weather is also factor. During the depths of winter your skin may need a richer cream but when it's hot and humid, a lighter gel moisturizer such as Neutrogena's Hydro Gel Boost Cream hydrates without feeling heavy. A thicker cream doesn't always equate to a better cream- excess moisturizer can actually backfire, by blocking skin from breathing or making it too dependent on it.
Should I Use Moisturizer if I Have Oily Skin?
If you have acne or oily skin, you may think that you can skip the moisturizer but the opposite is true. Overly dry skin can make acne worse, leading to inflammation and acne flare ups. If you're prone to break outs, stock up on oil free and non-comedogenic products, meaning it won't clog pores. The right moisturizer can help keep excess oil and shine in check; some formulas, like La Mer's Moisturizing Matte lotion, have micro fine powders to absorb oils and blur the appearance of enlarged pores. Adapalene, found in over-the-counter Differin, benzoyl peroxide, and salicylic acid are all acne and oil fighting powerhouses.
Which Moisturizers Are Best For Dry Skin?
Anyone with dry, flaky skin should look for ultra hydrating products containing hyaluronic acid, amino acids, glycerin and ceramides. Think of these ingredients as moisture magnets that draw and retain water to the skin. Hyaluronic acid can hold up to 1,000 times its weight in water which means it has a plumping effect on skin. Ceramides are like the building blocks of cells- they are oils that support the skin barrier. Speaking of oils, it can be tempting to reach for an oil for maximum hydration. While they are deeply hydrating, they're not meant to replace an actual moisturizer- instead think of them as a supplement. Add a drop or two to your cream or add a layer on top of moisturizer.
How Can Moisturizer Help With Aging?
As we get older, skin develops fine lines and brown spots. A moisturizer containing retinols and peptides can help fight the signs of aging and smooth out the texture of the skin. Other ingredients to look out for are antioxidants, such as vitamin C, green tea and fruit extracts to help fight the damaging effects of free radicals. Antioxidants also help to nourish and calm skin, and leave it looking glowing. Olay Regenerist Whip Facial Moisturizer and Korres Wild Rose Vitamin C Brightening 24H Moisturiser are both packed with good-for-you ingredients that tackle the signs of aging.
What Is The Best Moisturizer For Normal Skin?
Got normal skin? You're in luck. If you don't have any skin concerns or patches of dry/oily skin, reach for a cream that has an SPF and just the right amount of hydration. Go with what feels good on your skin. Some people like a creamy texture while others might prefer a lighter gel-like feel. The goal here is to keep skin feeling smooth and supple.
What Else Can Moisturizer Do For Skin?
But moisturizing does more for your skin that just make it feel good. It can also do good. If you don't have time to apply a separate sunscreen, choose a daytime cream with an SPF, which is a foolproof way to protect your skin. Another bonus? A layer of moisturizer creates a smooth base for applying makeup. Otherwise foundation and powder can sink into fine lines and emphasize creases. Even the act of applying moisturizer can do a world of good- massaging it into your skin helps blood circulation and stimulate new cell generation. Charlotte Tillbury's popular Magic Cream comes with instructions on how to apply it using a massage technique.
Here's a look at some of the best moisturizers for every skin type.
Best Moisturizers: Hyaluronic Acid
Perricone MD Hyaluronic Intensive Moisturizer
Perricone MD's Hyaluronic Intensive Moisturizer is a true wonder. It contains three types of hyaluronic acid to help combat dryness, fine lines and loss of firmness. Micro hyaluronic acid helps plump skin. Cross-linked hyaluronic acid helps provide continuous hydration to keep wrinkles at bay. Barrier hyaluronic acid helps prevent moisture loss. Together, these three types of hyaluronic acid provide ultimate hydration to treat various signs of aging, deeply improving elasticity and hydration. Other active ingredients, like rosemary leaf extract and DMAE, help to tighten skin to prevent sagginess.
Peter Thomas Roth Water Drench Hyaluronic Cloud Cream
This remarkable moisturizer contains hyaluronic acid of three molecular sizes to better absorb deep into the skin. Furthermore, 30% hyaluronic acid complex successfully draws in moisture from the atmosphere to bind it to the skin. Since hyaluronic acid is essentially a humectant, a substance that reduces loss of moisture, it can provide hours of hydration. In the case of this cream, it provides 72 hours of hydration, which continues to apply even after you've cleansed your face throughout the day. In addition, the ceramides in this formula further help lock in moisture, while the antioxidant-rich elderberry scavenges free radicals for a more youthful look. Free radicals are unstable atoms that damage skin cells, degrading collagen and elastin to make wrinkles much more likely to form.
Olay Regenerist Micro-Sculpting Cream
This is a drugstore moisturizer with hyaluronic acid that is also affordable and very effective. Active ingredients in this formulation contain several hydrators including hyaluronic acid and panthenol (vitamin B5). Both ingredients have been thoroughly researched. A study on one type of topical hyaluronic acid showed "a significant benefit in decreasing the depth of wrinkles (up to 40%)." And in one study, panthenol was shown to reduce trans-epidermal water loss (TEWL) (which is essentially loss of moisture from skin that can lead to dryness and a weakened skin barrier) after cleansing with sodium laureth sulfate, a harsh ingredient that can strip away natural oils.
Clinique Dramatically Different Moisturizing Cream
A very popular moisturizer, Clinique's Dramatically Different Moisturizing Cream has stood the test of time through the years. In addition to hyaluronic acid as a key ingredient, it contains cucumber extract, an emollient that also helps moisturize and hydrate to leave skin smooth and supple. Meanwhile, both glycerin and petrolatum, two top ingredients, act as skin conditioners to provide an extra dose of hydration.
ClarityRX Feel Better Hyaluronic Acid Moisturizing Cream
This moisturizing cream has very few ingredients compared to other moisturizers. Jojoba oil, apricot kernel oil and hyaluronic acid make up the bulk of it. Jojoba oil and apricot kernel oil are both skin conditioning agents that can help smooth away fine lines, restore hydration and give skin a beautiful glow. Combined with hyaluronic acid, this is a formidable trio of ingredients that will nourish and strengthen skin to both prevent and help treat signs of aging.
Beautycounter Nourishing Day Cream
This is a highly nourishing formulation (as the name suggests!) that is full of hydrating ingredients guaranteed to give you supple skin. It contains sodium hyaluronate, the salt of hyaluronic acid, which can also retain 1,000 times its weight in water. Other ingredients include aloe leaf juice, coconut oil and acai extract. Aloe is soothing while coconut oil helps seal in moisture. Acai extract is an antioxidant that will ward off free radicals to prevent skin cell damage that will result in wrinkles and loss of firmness.
Philosophy Renewed Hope In A Jar Facial Moisturizer
This cream boasts a lightweight and whipped formula that will absorb quickly and never feel greasy. It also contains three forms of hyaluronic acid to provide advanced protection and hydration that will keep skin firm and soft. But it's not only moisture that this cream provides — a triple blend of alpha hydroxy acids subtly refines skin, improving texture as it gently exfoliates with glycolic, mandelic and citric acids.
La Roche-Posay Toleriane Double Repair Moisturizer
This formulation is great for all skin types, including sensitive skin. It is oil-free (an ideal hyaluronic acid moisturizer for oily skin) and provides nourishment as it helps to replenish moisture and also fortify the skin's natural protective barrier. Ingredients in this cream include glycerin, niacinamide (vitamin B3) and ceramide-3. Niacinamide has been shown in studies to improve skin elasticity. Meanwhile, ceramide-3 plays a key role in helping skin maintain moisture levels.
It Cosmetics Confidence In A Cream
This cream was formulated under the guidance of plastic surgeons. It is full of moisturizing ingredients that will leave skin feeling and looking smooth and supple. Sodium hyaluronate, niacin (vitamin B3), collagen and ceramides all team up to pack a terrific punch against dehydrated, aging skin. Collagen is especially important as it's the most abundant protein in the body, and, along with elastin, what keeps skin firm.
SkinMedica TNS Ceramide Treatment Cream
SkinMedica's TNS Ceramide Treatment Cream protects and nourishes in equal measure. It contains human fibroblast conditioned media (TNS), which in studies has shown the ability to decrease "textural irregularities or fine lines," leaving skin looking smoother overall. The ceramides and peptides (including palmitoyl oligopeptide and palmitoyl tetrapeptide-7) in this formula maintain moisture levels and help reduce the appearance of fine lines, respectively.
Dr. Dennis Gross Hyaluronic Marine Oil-Free Moisture Cushion
Hyaluronic acid is generally great for all skin types, including oily and sensitive. This particular moisturizer is a gel-cream texture that won't clog pores or cause breakouts. It contains Japanese marine algae and hyaluronic acid chronospheres to hydrate by locking in moisture. The chronospheres actually provide time-released hydration so your skin feels supple and moisturized throughout the day.
Vichy Mineral 89 Daily Skin Booster Serum and Moisturizer
Like the Olay Regenerist cream, this is also a drugstore moisturizer with hyaluronic acid. It is composed of hyaluronic acid and 89% mineral water. The mineral water comes from the heart of French volcanoes and is fortified with nourishing minerals. Together, these two ingredients are a force against dryness and aging concerns like fine lines. This is also a non-sticky formula that won't cause unwanted shine. Great for all skin types.
Filorga Hydra-Filler Pro-Youth Moisturizer
The Filorga Hydra-Filler Pro-Youth Moisturizer contains two types of hyaluronic acid. These provide a "micro-filler effect" that plumps up fine lines to help smooth them out and make them far less noticeable. One of the hyaluronic acids contains a high molecular weight – this makes it stay on the surface of the skin to keep it plump. The smaller molecular weight one penetrates deeper to provide hydration from within. Together, they make quite a team that will address a variety of skin woes.
Bioelements Absolute Moisture
Bioelements Absolute Moisture cream features "self-adjusting hydrators that balance oil-to-water levels." This means that whether you have dry or oily patches on your skin, all of them get the precise level of hydration necessary. Ingredients in this formulation include jojoba, almond and avocado oils to provide extra moisture and skin conditioning without leaving any greasy residue. Lines become less visible while skin takes on a much softer texture.
Best Moisturizers: Men
L'Occitane Complete Care Moisturizer
This hydrating cream is packed with botanical extracts to replenish skin's moisture stores and firm it up. Grape seed oil and cade (prickly juniper) essential oil protect from environmental stressors like pollution and irritation (common for men since they shave so often). This formula also contains oak, birch and beachwood extracts that soothe and calm while also improving texture. Lightweight and easily absorbed, it's recommended that you smooth this on your face and neck right after shaving. This can also be used both daytime and nighttime for optimal benefits.
Shiseido Men Hydro Master Gel
For men with oily skin, this is a sure bet. Thanks to its gel cream texture, it is lightweight and won't feel heavy on the skin. It also helps reduce oil production (thanks to peony root extract) and makes pores appear less noticeable. Dryness and roughness are also alleviated thanks to white nettle flower extract and spiny rest harrow root extract, which condition and soothe, respectively. Apply two pumps all over face after shaving or cleansing for a truly hydrating and refreshing experience.
Clinique For Men Maximum Hydrator Water Gel
Another great option for those with oily skin, this is an ultra-light formula that offers intense hydration. It also offers 72 hours of hydration after application, making sure skin stays dewy fresh for a long time. Like the Burberry cream, this also contains aloe vera to help soothe and calm irritation and redness, while further working to deeply moisturize. Other active ingredients include sodium hyaluronate (the salt of hyaluronic acid that retains 1,000 times its weight in water) and caffeine (which helps reduce puffiness and gives a boost of energy to fatigued skin). Skin is left feeling refreshed and reinvigorated with regular use.
Chanel La Solution 10 De Chanel
Men with sensitive skin will appreciate Chanel's Le Solution 10. And if you want to soak up some luxury while you're at it, Chanel is certainly the go-to. This formula relies on silver needle tea as its active ingredient to help soothe and calm sensitive skin prone to irritation and redness. Hydrating ingredients include vegetable squalane, glycerin and shea butter extract, all of which soften and help skin retain moisture. This formula is also made without alcohol or fragrance to further prevent irritation. Those with sensitive skin should always look for a lack of artificial fragrances and alcohol for this very reason, especially since shaving often leaves skin sensitized.
Lancome Men Hydrix Baume Hydratant
This is a moisturizing balm developed specifically with men's skincare needs in mind. Men's skin can be rougher than women's skin, and since many men are not in the habit of daily moisturizing, their skin can also be drier. This has a rich texture that nonetheless absorbs easily and doesn't leave skin feeling sticky or greasy. The active ingredients are ceramides, which are waxy lipid molecules that form much of the skin's barrier and help it to retain moisture. They also help protect against pollution and other environmental irritants.
La Roche Posay Effaclar K
La Roche Posay's Effaclar K is a mattifying, oil-free formula that is great for oily or acne-prone skin. Lactic acid and salicylic acid, AHA and BHA acids, respectively, help exfoliate to refine pores, reduce oil production and boost cell turnover to fight against blemishes. Trademarked airlicium also helps control oil production for up to eight hours. Furthermore, this product's aquagel texture goes on silky smooth and leaves skin feeling refreshed. An ideal product for many reasons, this one definitely belongs on your bathroom shelf.
Kiehl's Age Defender Moisturizer
Kiehl's is known for its rich moisturizers that provide long-lasting hydration. This particular moisturizer is specifically formulated for men's generally coarser and thicker skin. A men's cream for anti-aging, this is a great product for older men who are experiencing wrinkles and fine lines and would like a more youthful complexion. Capryloyl salicylic acid helps to exfoliate to improve imperfections and soften fine lines. Linseed extract helps firm skin and make wrinkles less noticeable. Caffeine improves dullness and energizes skin to make it look less fatigued. This is also a great moisturizer for men in winter. Apply this diligently in the morning and night after cleansing.
Jack Black Clean Break Oil-Free Moisturizer
Another oil-free moisturizer that can help with excess sebum, it features active ingredients niacinamide, organic white tea and sodium hyaluronate. Niacinamide has many benefits. It improves elasticity, making skin less likely to wrinkle, helps reduce fine line appearance and even improves the look of blotchiness and discoloration, or dark spots. Organic white tea is a powerful antioxidant that protects against pollution and sun damage. As mentioned previously, sodium hyaluronate helps skin retain moisture as it draws in moisture from the surrounding environment and deeper in the skin.
Best Moisturizers: Combination Skin
Neutrogena Hydro Boost Water Gel
A gel moisturizer is a great choice for combination skin. It is light and won't result in a greasy complexion. This one from Neutrogena is non-comedogenic (won't clog pores) and has hyaluronic acid (which can hold up to 1,000 times its weight in water) as a main ingredient to provide a burst of hydration to quench thirsty skin without overwhelming naturally oilier areas. As a gel cream it also absorbs quickly and easily, and provides hydration throughout the day.
La Roche-Posay Toleriane Fluide Oil Free Moisturizer
Oil-free moisturizers are combination skin's best friends. Because combination skin already suffers from an oily T-zone, it doesn't need oil in a moisturizer, as there are other ingredients that can provide hydration for dry areas. In this case, the active ingredients are glycerin and thermal spring water. Glycerin acts as a humectant to draw in moisture from the environment while thermal spring water provides soothing hydration. This formula also contains niacinamide (vitamin B3), which also acts as a hydrator that doesn't leave behind greasy residue.
SkinMedica HA5 Rejuvenating Hydrator
This luxurious cream is a bit of a splurge, but it is sure to help you control combination skin. SkinMedica's HA5 formula contains five types of hyaluronic acid, of different molecular weights, which can more deeply and efficiently penetrate into skin. They work together to not only provide hydration but also help soften wrinkles and keep skin smooth and soft. They essentially will plump up any wrinkles you have to make them less noticeable. This formula also contains some plant botanicals like vitis flower stem cell extract to further boost hydration.
EltaMD UV Facial Broad-Spectrum Moisturizer
This is a cult favorite moisturizer for combination skin with SPF. Unlike a lot of moisturizers with SPF, it will not leave skin feeling greasy or tacky. It was actually developed specifically for moderate to dry skin, so it should be an appropriate choice for combination skin. Active ingredients include sodium hyaluronate, which helps by drawing in moisture to hydrate without leaving skin oily, and vitamin E, which is a very potent antioxidant that will help fight against free radical damage. Free radicals are unstable atoms that degrade the proteins of collagen and elastin in the skin, leading to wrinkles and other signs of aging.
Vaseline Intensive Care Advanced Repair Lotion
For those looking for an affordable drugstore moisturizer for combination skin, this one from Vaseline is a fantastic option. It will help with dry patches on the cheeks, while helping to control oil production in the T-zone. Microdroplets of Vaseline Jelly act as a humectant to draw in moisture to the necessary areas, but don't leave behind a greasy residue. Vitamin B3 also provides hydration while further helping to soften wrinkles and reduce redness and blotchiness. Vitamin B3 even helps reduce yellowing of the skin, if that's a concern, for an overall more even complexion.
SkinCeuticals Triple Lipid Restore 2:4:2
Triple Lipid Restore 2:4:2 is an anti-aging cream that is ideal for all skin types, including, of course, combination skin. It works by restoring essential skin lipids like ceramides (2%), cholesterol (4%) and fatty acids (2%). These lipids help to create a strong skin barrier that is less likely to experience irritation. A strong skin barrier can also prevent skin from becoming dry. Furthermore, this is a light and fast absorbing formula that is nourishing and helps restore radiance. Finally, an essential oil blend of lavender, rosemary and peppermint offers both a moisturizing and cooling effect.
Dr. Barbara Sturm Face Cream
This is a luxury cream that will definitely put a dent in your wallet, but you may find it's worth the splurge. A variety of hydrating ingredients make up this cream, including shea butter, squalane, glycerin and panthenol. These will all condition skin to keep it soft and smooth, reducing dryness but not exacerbating oiliness. Another key ingredient, called purslane (a potent herb), works by providing skin with omega-3 fatty acids (to hydrate) and antioxidants (to fight free radicals), and it is quite effective at reducing inflammation. Inflammation in skin causes irritation and can even lead to premature aging.
Origins Zero Oil Oil-Free Moisture Lotion
If your T-zone is especially oily, this moisturizing lotion is the one for you. It is formulated with salicylic acid to minimize pores and control sebum production, mint to refresh and cool and saw palmetto to help clear up blemishes. Other ingredients include aloe leaf juice to help calm and soothe, vitamin E to provide antioxidant support against free radicals and squalane and jojoba esters to hydrate dry areas. Skin is left overall smooth and matte without that obnoxious shine. This moisturizer is also formulated without mineral oil, formaldehyde, parabens and phthalates.
Ole Henriksen Counter Balance Mattifying Moisture Crème
For a matte finish that will control the oily T-zone, but still provide hydration, Ole Henriksen has created this remarkable formula. It hydrates, controls oil production, mattifies shine, reduces pore appearance and is non-comedogenic (won't clog pores) on top of it all. You could call it a multiple threat against combination skin's various concerns. Active ingredients include oat flour to help control shine, aloe vera condition and calm, sodium PCA to hydrate and a combination of vitamins A, C, D and E. These vitamins have different functions but also work very well together. Vitamin A helps exfoliate, vitamin C helps brighten and vitamin D and E help fight off free radicals.
CeraVe Moisturizing Lotion
Like Vaseline, CeraVe is also an affordable drugstore option. It boasts hyaluronic acid as a main ingredient to help skin retain moisture. It also contains ceramides (lipids or fats that are naturally found in skin) to strengthen and restore the natural skin barrier, making it less likely for irritants to infiltrate and cause damage like excessive dryness, flakiness and redness/irritation. Moreover, patented MVE technology keeps skin hydrated for up to 24 hours. Thus, skin is left feeling balanced and nourished with hydration delivered to all essential areas without resulting in a sticky or oily feel.
Renee Rouleau Sheer Moisture Lotion
Specifically formulated for combination, breakout-prone skin, Renee Rouleau's Sheer Moisture Lotion helps soften the appearance of fine lines and wrinkles without ever leaving a greasy residue or feeling sticky/tacky. It contains red marine algae and vitamin B3 to provide lasting hydration while also evening skin tone. Red marine algae has a high vitamin content that helps it to provide hydration while also acting as an antioxidant to scavenge free radicals. As previously mentioned, vitamin B3 is a popular ingredient for combination skin because it hydrates without causing excessive oiliness, and it has been shown to be effective against wrinkles to boot.
Best Moisturizers: Oil Free
When your face is going into overdrive creating oil, you may think twice before adding even more hydration to your skin. But that's the wrong way to think about it. Skipping moisturizer when you have oily skin can make it worse. The right moisturizer for oily skin should absorb excess oil while also leaving skin hydrated and protected. Even those with oily complexions need to protect the skin's barrier and be careful not to overstrip the skin. A good rule of thumb is to skip the thick, creamy formulas and look for oil free and noncomedogenic formulas. One of the best options is a lightweight gel formula. They keep the skin's moisture in balance and are absorbed quickly, and can also help keep oil production at bay. The right formula can also help soothe any irritation and redness. Further reading: Best Moisturizers for Oily Skin
La Roche-Posay Effaclar Mat Daily Face Moisturizer for Oily Skin
This is a great choice if you want to combat shininess and have a more matte complexion. Using Sebulyse Technology, this moisturizer reduces excess oil while also tightening pores to make them less obvious. It also contains micro-exfoliating lipo-hydroxy acid, which also tightens pores but also helps to refine skin. Finally, zinc pidolate further reduces shine for a truly oil-free look that won't make you self-conscious. If you want skin to be far less shiny, but still be deeply hydrated and protected, this is a sure bet.
Ole Henriksen C-Rush Brightening Gel Crème
The gel cream texture of this Ole Henriksen moisturizer is perfect for oily and combination skin types. This formula is also loaded with three types of vitamin C to help improve skin radiance by fading away dark marks and discoloration. Hydrating ingredients include sodium hyaluronate (the salt of hyaluronic acid) and panthenol (vitamin B5). Both of these are highly hydrating without clogging pores or causing breakouts. This oil-free moisturizer also contains rose of winter extract to protect against free radicals.
Tatcha The Water Cream Moisturizer
This cream is recommended for oily, normal-to-oily skin, as well as skin that suffers from large pores. Never leaving skin sticky or greasy, this Tatcha moisturizer helps refine with a mix of Japanese nutrients, including Japanese wild rose and Japanese leopard lily. Wild rose helps tighten pores to make them smaller in appearance, while leopard lily controls oil production. Green tea, rice and algae extracts deliver radiance and help neutralize free radicals (cell-damaging unstable atoms), and on top of it all, 23-karat gold gives skin a luminous glow.
Shiseido Pureness Matifying Moisturizer
This remarkable moisturizer actually contains an oil-absorbing powder to help keep your complexion matte and shine-free. And yet, hydration is guaranteed thanks to ingredients like cyclomethicone (a skin conditioner and emollient that hydrates without causing oiliness) and glycerin (also an emollient that helps skin retain moisture). Other notable ingredients include palo azul wood extract (which helps with moisture retention) and rosemary extract (which protects against free radical damage). If your skin is especially oily and prone to breakouts, this moisturizer will help keep oil production under control while still providing the hydration that all skin types need.
CeraVe Facial Moisturizing Lotion
A cult drugstore favorite, the CeraVe Facial Moisturizing Lotion is affordable and effective. This simple formulation contains hyaluronic acid, ceramides and niacinamide. Hyaluronic acid helps skin retain moisture by attracting outside moisture. Ceramides hydrate while also protecting the skin barrier to prevent dryness, itchiness, redness and flakiness. Niacinamide (vitamin B3) can help with hydration and brightening dark spots for a more even toned complexion.
Peter Thomas Roth Cucumber Detox Bouncy Hydrating Gel
Truly one-of-a-kind, this moisturizing gel has an innovative bounce-back texture that helps keep skin matte, removing shine and excess oil. Moreover, Bio-Mesh Technology allows the moisturizer to become evenly distributed all over skin to provide optimal moisture with no area left untouched or lacking. Top ingredients include hyaluronic acid, cucumber extract and vitamins A, C and E. Hyaluronic acid keeps skin plump and hydrated by drawing in moisture from the surrounding environment. Cucumber extract is extremely soothing and hydrating. Vitamin A, C and E each have different functions – vitamin A (retinol) helps with boosting cell turnover, vitamin C fades away discoloration, vitamin E is a powerful antioxidant. Moreover, vitamins C and E work even better at their respective duties when combined. You really can't go wrong with this wonderful product.
Clinique Dramatically Different Moisturizing Gel
You may already be familiar with Clinique's Dramatically Different Moisturizing Cream. The gel version of that popular classic was made with oily skin in mind. Botanical extracts like cucumber and barley are loaded with nutrients. Cucumber contains vitamin C to help with brightening. It is also extremely soothing for puffiness or redness. Barley has antioxidant properties that will help to protect against free radicals. Sodium hyaluronate (the salt of hyaluronic acid) helps with water retention to keep skin plump. All told, this gel cream formula will hydrate without ever clogging pores or increasing oiliness.
AmorePacific Moisture Bound Refreshing Hydra-Gel
With this hydrating gel, AmorePacific has created a unique moisturizer suitable for oily and combination skin that won't clog pores. One key ingredient is bamboo sap, which helps to strengthen skin by improving its density, helps to smooth away fine lines and helps restore radiance. Botanical extracts like ginger root and ginseng root also assist by acting as an anti-inflammatory and inhibiting wrinkle formation while restoring moisture, respectively. These ingredients go a long way in helping to provide a youthful complexion without feeling greasy or sticky, or making skin look shiny. On top of that, it imparts a lovely cooling sensation when applied.
Kiehl's Ultra Facial Oil-Free Lotion
This is the oil-free version of Kiehl's well-known Ultra Facial Lotion. It's a lightweight and non-greasy formula specifically made for oily and normal skin, and packed with glacial glycoprotein, desert plant extract and vitamin E. Glacial glycoprotein, derived from sea glaciers, helps to hydrate and prevent moisture loss. Desert plant extract (or imperata cylindrica) contains high levels of potassium, a mineral that also hydrates very well. Finally, vitamin E acts as an antioxidant to combat free radicals. These ingredients help hydrate and protect the skin barrier while also reducing shine and excess oil, perfect for those often dealing with too much oil production.
Kate Somerville Oil-Free Moisturizer
Kate Somerville's Oil-Free Moisturizer has quite a few benefits. Not only does it provide adequate hydration for oily skin while also reducing shine, but it also helps smooth out wrinkles and strengthen elasticity. Skin becomes stronger and more protected as a result. Amino acid derivatives help fade and soften wrinkles, while red marine algae aids with elasticity and firmness. Finally, oil-absorbing spheres work to neutralize excess oil for a beautiful, matte finish. Pores (which can be an issue for those with oily skin) also appear tighter and smaller.
Origins GinZing Energy Boosting Gel Moisturizer
Another oil-free and refreshing formula, Origins' GinZing Energy Boosting Gel Moisturizer deeply hydrates and brightens with ingredients like sodium hyaluronate and tetrahexyldecyl ascorbate (a vitamin C derivative). In studies, tetrahexyldecyl ascorbate has been shown to not only help brighten dark spots but also help with reducing the appearance of wrinkles. Some even consider it the best vitamin C derivative because it is so stable (vitamin C often degrades quickly when exposed to light). So not only will you get the hydration you need minus that greasy feel, but also have brighter, more youthful skin with this particular moisturizer.
Clinique Moisture Surge – Top Pick for Oily Skin
This creamy pink gel is ideal for oily skin as it leaves skin feeling smooth and hydrated but isn't too heavy. Apply a thin layer of the gel and it will sink quickly into the skin. The product can also pull double duty as a face mask.
Best Moisturizer for Dry Skin
If you have dry skin, choosing the right moisturizer makes all the difference in the world. A rich, creamy lotion alleviates that tight feeling and also has an instant soothing effect. The right formula can also help with any redness and irritation caused by extreme dryness. Your go-to hydrator should feel luxurious on the skin without feeling too heavy or greasy, and leave your complexion looking nourished and glowing. The ideal formula will also do more than just hydrate- it should be packed with good-for-you skin ingredients that improve the appearance of the skin. Further reading: Best Moisturizers for Dry Skin
Kiehl's Ultra Facial Cream – Top Pick for Dry Skin
Arctic explorers and Everest climbers have used this on their expeditions which means if it works in extreme weather, it will get you through a winter. Packed with vitamins A and E, this creamy face lotion has a silky texture that sinks into the skin without feeling too heavy.
Best Drugstore Moisturizer
Moisturizer is something that we use every day, often twice a day – so the costs can quickly add up for this staple product. But if you don't want to break the bank while keeping your skin hydrated, it's time to head to the drugstore. Many cult favorite skincare brands such as Olay, Aveeno and Neutrogena can only be found in drugstores and big box retailers. Most drugstore moisturizers come in at a wallet friendly $25 or less. Although the shopping experience at a big box retailer isn't the same as browsing a boutique cosmetics store, the savings are significant. Whether you have oil, dry, combination or acne prone skin, you'll get the most value for your money at your local drugstore.
CeraVe Moisturizing Cream – Top Drugstore Pick
CeraVe's star product is its lightweight but powerful moisturizing cream. The lotion is absorbed instantly and packs a punch of hydration thanks to the addition of three essential ceramides as well as hyaluronic acid.
Best Tinted Moisturizers
If you love the no-makeup makeup look, and are not genetically blessed with perfect skin (because who really is?), then reach for the tinted moisturizer. This hybrid foundation-cream leaves skin with an even, radiant look that is lighter and fresher than what you'd get from a bottle of foundation. The beauty of tinted moisturizer is that it can be customized and layered- apply a little bit for a sun kissed look or layer it for more coverage. The formulas are lightweight enough to wear every day and are perfect for hot humid days. They can also be sheer enough to let freckles show through for a barely-there, natural look.
Laura Mercier Tinted Moisturizer – Top Tinted Moisturizer
Beauty editors love Laura Mercier's Tinted Moisturizer as it provides just the right amount of coverage to even out skin tones while leaving the face feel soft and hydrated – and natural. The moisturizer comes in oil free and hydrating formulas.
Best Anti-Aging Moisturizer
An anti-aging moisturizer is one of the workhorses of any beauty routine. An anti-aging cream pulls double duty; it leaves skin nourished and moisturized while also fighting the signs of aging. The right cream can help the skin build and retain moisture levels. While the cream delivers targeted hydration, an anti-aging cream will also be tackling the signs of aging, such as fine lines and discoloration. The best anti-aging creams are packed with a cocktail of vitamins, wrinkle fighting retinols and moisturizing powerhouses such as hyaluronic acid as well as oils.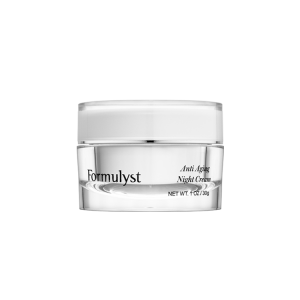 Formulyst Anti-Aging Night Cream – Top Anti-Aging Moisturizer
The hero ingredient in Formulyst's Anti-Aging Night Cream is vitamin A-derived retinol. The formula has a high concentration of this topnotch wrinkle fighter to help minimize the look of fine lines, crow's feet and dark spots, leaving skin looking smoother and fuller. A dose of safflower seed and jojoba oil leave skin nourished and well-hydrated.
Best Overall Moisturizer
The best overall moisturizers do much more than just, well, moisturize. These multi-taskers deliver hydration while also helping to boost radiance, block UV rays and may even help shrink pores and help fade dark spots. The ideal formula shouldn't be too heavy or too light, so that it works for all skin types and in all weather conditions.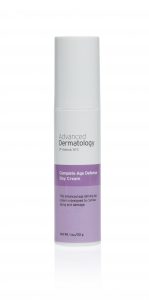 Advanced Dermatology Complete Age Defense
This all-around all-star does everything- it quenches thirsty skin while tackling the signs of aging, such as fine lines and dark spots. Advanced Dermatology's day cream contains a cocktail of moisturizing game changers such as hyaluronic acid, jojoba oil and apricot kernel oil.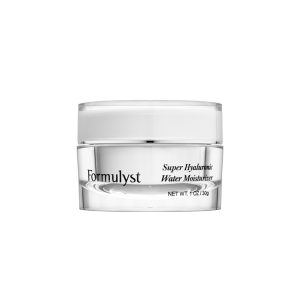 Formulyst Super Hyaluronic Water Moisturizer
One of the most effective moisturizing ingredients is hyaluronic acid. It occurs naturally in the body (including eyeballs and skin), and it can hold up to 1,000 times its weight in water. When its added to a moisturizing cream, it helps keep skin plumped, hydrated and dewy looking. Formulyst Super Hyaluronic Water Moisturizer is an oil free and packed with multiple types of hyaluronic acid. It works as a moisture magnet by drawing water to the skin.