Who doesn't want to wake up to better skin? The good news is that you can wake up to smoother, younger looking skin in the morning but you'll have to do some work the night before. That's where a nightly routine, and in particular a nourishing night cream, comes in.
Selecting the right night cream is key, whether you have dry skin, an oily complexion or anti-aging is your top concern. Never cut corners by using a day cream at night. Day and night creams are formulated differently. Basic skincare boils down to this- prevention by day, repair by night. Most daytime moisturizers contain SPFs and are mainly designed to hydrate and protect skin from the sun, but night creams do a whole lot more. They're the silent worker bees of the skin care routine. At night while we're sleeping, our bodies repair and renew the skin at a cellular level. The best skin creams are designed to mimic this process and even accelerate it.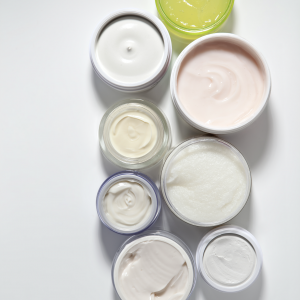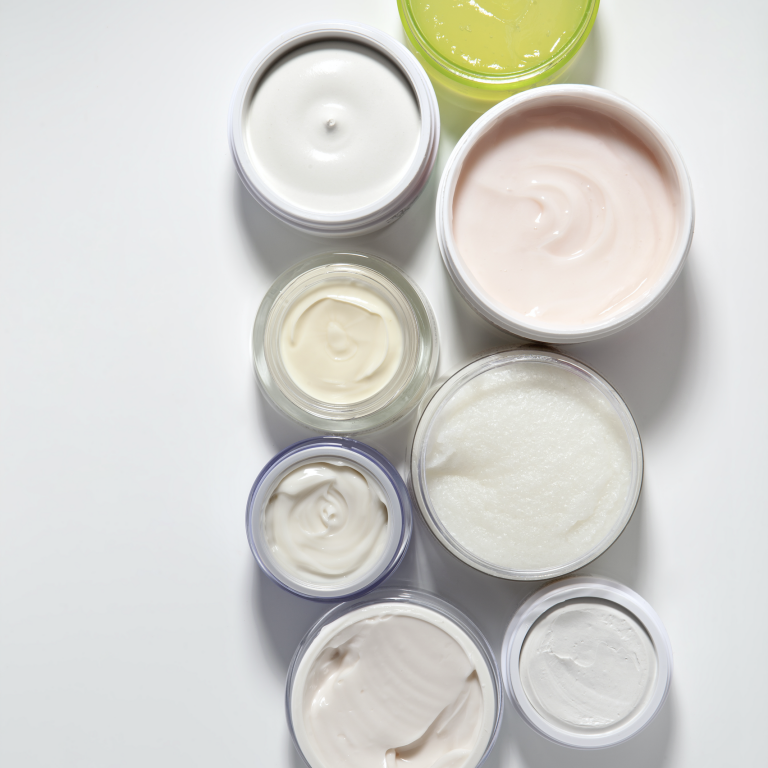 Think of it this way. During the day, our skin is subjected to free radicals caused by pollution and UV light, which can cause everything from wrinkles to clogged pores. At night, the skin doesn't have to defend itself against environmental damage so the focus turns to repair. A good night cream often contains antioxidants to counteract the damage and prevent the formations of fine lines and wrinkles. PM specific potions are packed with active ingredients to heal and renew the skin, such as antioxidants, peptides and retinols, depending on your skincare concerns. A night time cream for someone in their 20s could be different for someone in their 30's and 40's, who may need extra hydration and retinols.
The other part of the process is sleep. There's a reason it's called beauty sleep. No matter how good your night cream is, without adequate sleep you're not giving yourself enough time to let your body heal and for a night cream to work its magic. So go ahead, apply your night cream and get your 40 winks.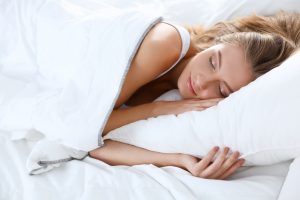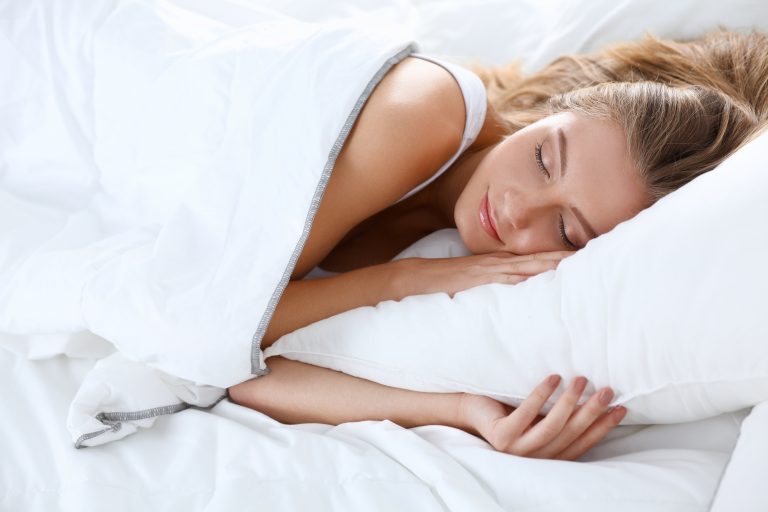 Here's a look at some of the top night creams, from drugstore favorites to department store heroes.
Related: Best skin care products of 2018
Best Drugstore Night Creams
CeraVe Skin Renewing Night Cream
Drugstore favorite CeraVe has achieved cult status in the US for its ultra hydrating moisturizers, which contain cell building ceramides. This night cream is the brand's first foray into anti-aging, and it contains ceramides as well as hyaluronic acid and Vitamin B to nourish and repair skin.
Olay Regenerist Night Recovery Cream
This anti-aging cream works on dry, oily and combination skin. Olay's Regenerist Night Recovery Cream contains good-for-you ingredients such as a peptide-B3 complex to moisturize and renew cells, as well as antioxidants vitamin E and green-tea extract.
Mario Badescu Seaweed Night Cream
Mario Badescu's night cream taps into the power of mineral rich seaweed to help encourage cellular renewal while you sleep. The oil free formula will not clog pores, while collagen and elastin help improve skin tone.
Best Anti-Aging Night Cream
La Prairie Anti-Aging Night Cream
La Prairie's products are known for their rich texture and use of cellular complex, which helps to turbo charge skin cell renewal. The cream adds plenty of hydration and targets fine lines while undoing the damage from a day's worth of pollution.
Lancome Bienfait Multi Vital Night
This powerful anti-aging night cream contains a cocktail of vitamins, minerals and fatty acids to help ward off the signs of aging while you sleep. Skin is left feeling hydrated and smoother, and it's suitable for all skin types.
Estee Lauder Resilience Lift Night
Estee Lauder's Advanced Night Repair was a ground breaking product when it launched in the 80s, as it was designed to fight free radicals. Use it in conjunction with this night cream, which is formulated to shore up collagen reserves and is meant to give skin a firmer, lifted look.
Night Cream with Retinol
SkinMedica Age Defense Retinol Complex
Target the signs of aging such as fine lines and dark spots with SkinMedica's powerful night cream. The formula helps encourage cell turnover to reveal smoother, softer skin. As with all retinols, start slowly and build up the frequency of use.
RoC Retinol Correxion Deep Wrinkle Night cream
RoC's anti-aging night cream contains stabilized retinol to smooth away the appearance of fine lines and wrinkles, while boosting collagen production. Zinc, copper, and magnesium help encourage cell turnover while a dose of glycolic acid makes skin feel smoother.
SkinCeuticals Retinol 1.0
Fine lines and wrinkles are no match for this night cream, which contains 1% retinol. A thin layer of the cream targets age spots and acne while encouraging new cell growth for smoother skin. Shea butter and ceramides help to nourish the skin and prevent irritation.
Best Night Cream for Oily Skin
Clinique Smart Night
This oil free formula helps to lock in moisture, leaving skin looking plumper the next day. It also helps to smooth the appearance of fine lines and wrinkles. Some of the key ingredients are caffeine, tamarind extract and algae extract.
ORIGINS High-Potency Night-A-Mins Mineral-Enriched Oil-Free Renewal Cream
Origins night cream smells like a tropical vacation, thanks to neroli, valerian, and vanilla but these oil free formula does more than smell like the beach. The cream gives a skin a big dose of vitamins mand minerals which pull double duty- they help look skin look refreshed while also smoothing out fine lines.
Best Hydrating Night Moisturizers
Erno Laszlo Phelityl Night Cream
Erno Laszlo's night cream helps to quench thirsty skin – and a little bit goes a long way thanks to its powerhouse ingredients. The formula contains a mix of skin smoothers to help improve texture. A blend of glycerin and fatty acids help lock in moisture while silicon fills in fine lines. Sweet Birch and Clove Oil gently exfoliate skin.
Mary Kay Extra Emollient Night Cream
Mary Kay Extra Emollient Night Cream can be used anywhere on the body, such as hands, feet and elbows as well as the face. The main ingredient is petrolatum, or petroleum jelly. Apply a thin layer where needed, and the cream works as a seal to lock in moisture.
Best Overall
Formulyst's Anti-Aging Night Cream
Everyone wants to wake up to better looking skin, and what you put on your face at bedtime can make all the difference between looking refreshed or having dull skin. A dose of Formulyst's Anti-Aging Night Cream works to tackle fine lines and dark sots while you sleep, thanks to a high concentration of wrinkle fighter retinol, which comes from vitamin A. Skin is left feeling hydrated and silky thanks to natural moisturizers jojoba and safflower seed oil.
Advanced Dermatology Deep Cellular Regeneration Cream
Whether your complexion is dry, oily or sensitive, Advanced Dermatology's Deep Cellular Regeneration works its magic while you sleep to wake up to better looking skin. Skin will look hydrated and plumped up thanks to hyaluronic acid. The cream also targeting the signs of aging, such as fine lines and dark spots, by boosting cell turnover to reveal fresher looking skin.