If you've been to the dermatologist or a medical spa lately, you may have noticed a blue and white product line called Skinbetter Science for sale. Or perhaps you've seen mentions of Skinbetter Science's AlphaRet cream in a magazine. This skincare brand is only available at physicians' offices and for customers who have previously purchased the products from a doctor. Here's a closer look at the brand, Skinbetter Science's products, and is it right for you?

What are the Best Skin Care Products of 2021?
What Is Skinbetter Science?
Skinbetter Science debuted in 2016 and the company says its products are "backed by decades of rigorous clinical research." The product line is only available through its network of physicians at dermatology offices as well as select medical spas. Skinbetter Science describes its philosophy as being rooted in science—"We believe remarkable results can be achieved simply, through purposeful product innovation, which is why we leverage advanced chemistry to help skincare products do more."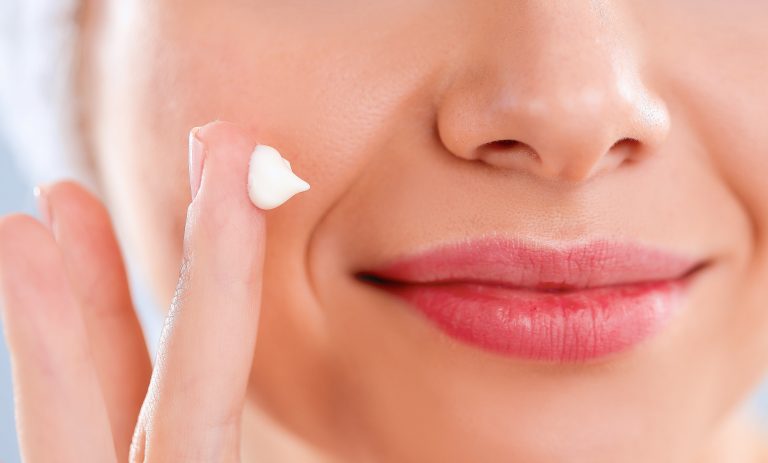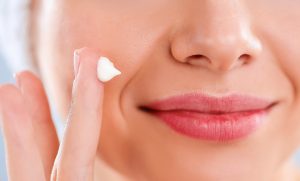 The skincare products are designed to tackle the signs of aging as well as protect the skin. The brand's selling point is its "Revolutionary InterFuse technology" which is meant to deliver the ingredients in a precise, targeted way along with AlphaRet, a combination of an alpha hydroxy acid (AHA) and a retinoid which is formulated to kickstart skin cell turnover while minimizing the irritation that often comes with using retinols.
What Products Are In The Skinbetter Science Collection?
Skinbetter Science offers a pared down product line that has four categories: Rejuvenate, Protect, Transform and Refresh. Here's the breakdown.
Skinbetter Science Rejuvenate
This product line includes its buzzed about AlphaRet overnight cream, which is formulated with an alpha hydroxy acid and a retinoid that is meant to rejuvenate the skin with minimal irritation. The AlphaRet comes in multiple sizes and there's also an Intensive version with a higher concentration of glycolic acid. AlphaRet Exfoliating Pads are also available.
The Rejuvenate line also includes the Even Tone Correcting Serum, which is designed to help fade dark spots and discoloration, as well as the Trio Rebalancing Moisture Treatment, which the company describes as being deeply hydrating without being heavy. Rounding out the line is the Interfuse Treatment, which is packed with hyaluronic acid to help improve the appearance of fine lines.
Skinbetter Science Protect
Skinbetter Science has just one product in its Protect collection, the Alto Defense Serum. It can be applied twice a day and is formulated with 19 antioxidants to help protect the skin.
Skinbetter Science Transform
The Instant Effect Gel is an eye cream that targets puffiness as well as under eye bags.
Skinbetter Science Refresh
The Refresh line includes cleansers and moisturizers such as the Oxygen Infusion Wash which is powered by slow release alpha hydroxy acid, and the Daily Enzyme Cleanser which cleanses the skin and gives a gentle exfoliation. The clay based Detoxifying Scrub Mask also contains biodegradeable beads and can be used up to three times a week.
Skinbetter Science also sells its products as kits for those who want to an easy to use regimen.
What Ingredients Are in Skinbetter Science Products?
Skinbetter Science's products contain a cocktail of commonly used skincare ingredient. The key ingredients in the AlphaRet products are the vitamin A derived retinoid as well as lactic acid. Retinoid is the gold standard ingredient when it comes to fighting the signs of aging as it encourages cell turnover to reveal smoother, fresher looking skin. It can also help fade dark spots. Lactic acid is an alpha hydroxy acid that works to improve skin tone and texture by gently dissolving dead skin cells. The formula also contains hydrating hyaluronic acid, which can hold up to 1,000 times its weight in water, as well as glycerin, a commonly used humectant, and niacinamide, a form of vitamin B3.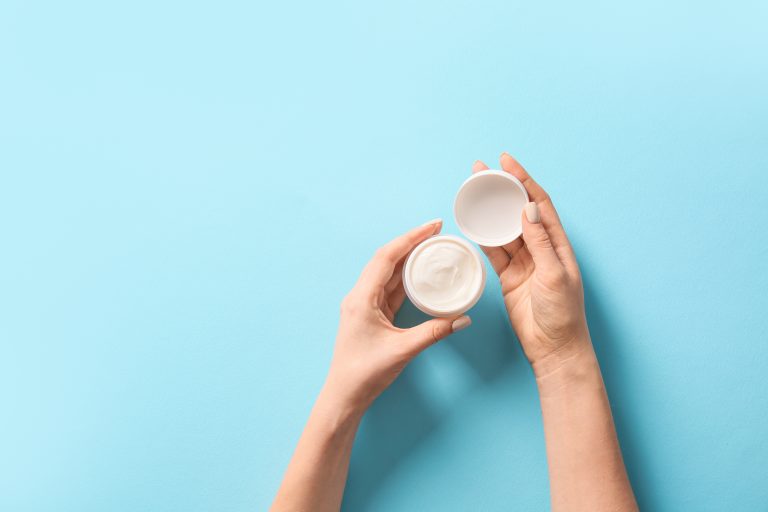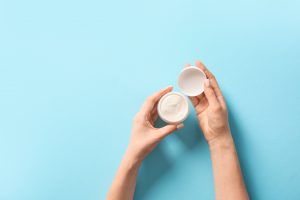 The Even Tone Correcting Serum skips the skin lightening but controversial hydroquinone in favor of the patented b.r.y.t. complex (but details are not available on what it contains). The serum contains a mix of skin softening and moisturizing ingredients such as linoleic acid as well as glycerin and the skin lightening alpha arbutin. Glycerin, jojoba esters and linoleic acid are some of the key hydrators in the Trio Rebalancing Moisture Treatment. The serum is also formulated with caffeine, salicylic acid and lactic acid to help smooth the skin and improve texture. InterFuse Intensive Treatment is powered by "molecular weight injectable-grade hyaluronic acid" to help fill in fine lines, as well as amino acids, peptides and vitamin C to help support collagen production. Antioxidants power the Alto Defense Serum, including extracts from grape, licorice, ginger, turmeric and olive.
How Much Do Skinbetter Science Products Cost?
As you would expect from a brand found exclusively in doctor's offices, Skinbetter Science products are expensive, with most hovering between $100 and $200. The Alto Defense Serum 30ML retails for $145, and the InterFuse Treatment Cream 30ML is $120. AlphaRet Overnight Cream is $180 for a 50ml tube. Even Tone Correcting Serum 50ML is $140, and the Instant Effect Gel for eyes is one of the lowest priced, at $85. The Refresh Line of cleansers is significantly less, with Oxygen Infusion Wash selling for $38 and the Daily Enzyme Cleanser is $34.
The multi-product kits are priced accordingly. The Skin Rejuvenating Trio Kit, which contains the AlphaRet Overnight Cream, Even Tone Correcting Serum and Oxygen Infusion Wash is $270.
Where Can I Buy Skinbetter Science Products?
Skinbetter Science products can only be purchased by the company's network of doctors at dermatology offices as well as select medical spas. Once a customer has purchased Skinbetter Science from a doctor, they can register to buy additional products directly from the website.
Are Skinbetter Science Products Tested on Animals?
The company says "Skinbetter Science does not test, and has never tested on animals, and Skinbetter Science formulas do not contain animal by-products of any kind."
Do Skinbetter Science Products Work?
Since Skinbetter Products are not widely available, very few customer reviews can be found. The products have received plenty of editorial coverage and awards though. In 2016 Allure gave the AlphaRet Overnight Cream a Best of Beauty Award. In its review, Allure noted that "The rich, white cream feels soft on skin and doesn't leave a greasy residue." The magazine called the Alto Defense Serum Protects as the "Beauty-Editor-Approved Secret to Gorgeous Skin" and it nabbed a Best of Beauty Award in 2017. In a 2018 Vogue round up on best eye creams, Francesca Fusco, M.D. named SkinBetter Science Interfuse Eye Cream one of her favorites due to the "neurocalming peptide that has a wrinkle diminishing effect." Other products have been featured in Elle, In Style, O magazine, New Beauty and PopSugar.
A few reviews are found from bloggers. The website Dermveda reviewed the AlphaRet Overnight Cream: "The first 1-2 weeks that I used it, I could feel a slight tingle on my face for about 2-3 minutes. I had a tiny bit of peeling around my nose after about 4 days, but it resolved after 1 week. This product was not the slight bit irritating, which I was very excited about since most retinoid products make my skin red and irritated. This is my favorite evening treatment cream I have ever tried!"
The website RedheadMakeup reviewed the Interfuse Face and gave it 3.5 rating. "I used this for about three weeks AM and PM. I liked the product, but I didn't notice anything earth shattering about it and due to NYC winters that zap the moisture from your soul, it wasn't heavy enough on its own for what I needed. Don't get me wrong, it was really nice but if you didn't have $100+ to shell out for a moisturizer, I don't think you're missing anything here." The blog gave AlphaRet 5 stars due to its potency. "This is one is one of my favorite exfoliators I've used to date. I went straight to the intensive and I will tell you, it has some major kick. Immediately upon application it tingles, and continues to tingle for quite some time. The next morning I wake up with glowing, clear skin."
What Are Some Alternatives to Skinbetter Science?
Skinbetter Science may not be the right choice for everyone, because it may not react well with your skin or the price tag is too high. If you're looking for skincare products, consider Formulyst and Advanced Dermatology.
Formulyst's philosophy is long-term and effective skincare. The brand wants to help its customers achieve their best looking skin, rather than covering it up with makeup. The comprehensive line of products targets everything from wrinkles to dark spots and dry skin. Dark spots are no match for Formulyst Dark Spot Solutions. The hydroquinone-free formula is powered by HyWhite, which is derived from alpha linolenic acid, an omega-3 fatty acid found in plants. It works to minimize the appearance of dark spots while also hydrating the skin thanks to hyaluronic acid.
The star ingredient in Formulyst's Anti-Aging Night Cream is the gold-standard of wrinkle fighters – retinol. This vitamin A derivative helps tackle fine lines, crow's feet as well as dark spots. What makes this formula different is that it contains a high dose of retinol as well as ultra-soothing and hydrating safflower seed oil and jojoba, which lock moisture in and help soothe the skin.
Fans of skincare kits, which take all the guesswork out of creating your own regimen, should try Advanced Dermatology. This no nonsense brand offers a pared down approach to skincare. The packaging is simple and streamlined, and the products bring skincare back to the basics. The kit contains just six essential items including a daily cleanser; serum; anti-wrinkle firming treatment; night cream; day cream and an eye cream. In other words, everything you need to achieve your best possible looking skin.
There's no need to compromise when it comes to finding skincare that is effective and safe. Carrot & Stick takes a tough love approach to skincare, perfectly balancing the power of plants with cutting edge science. Not only is Carrot & Stick good for your skin, it is also good for the environment as the formulas skip harmful chemicals commonly found in skin care products.