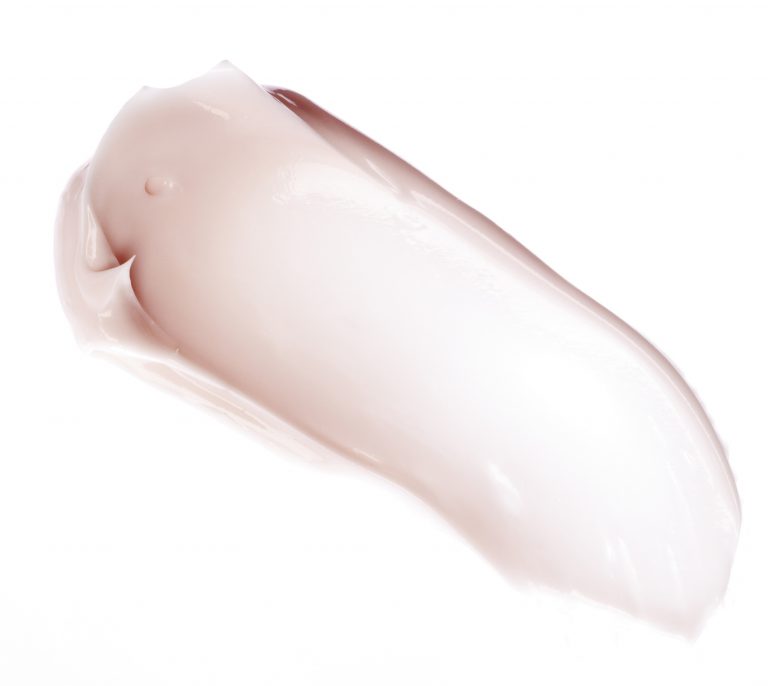 Let's face it, if your eyes look tired, you look fatigued and older no matter how much the rest of you radiates. The wrinkles around your eyes are arguably the most noticeable features on your visage. While genetics and lifestyle, such as sleep and stress, can contribute to eye-area issues, so can the lack of proper targeted skin care. But do you really need a separate product for your eyes? And what should you use? Let's go on a deep dive.
Related: How to get rid of under eye wrinkles
Why You Need Eye Cream
Your eyes tend to manifest age more prominently than any other body part—and they also tend to age faster than the rest of your face. That's because the skin around the eye area is much thinner and produces less natural moisture (your lids and undereye area don't have nearly as many oil glands). Hence, wrinkling, that dread crepiness and drooping creep up fast, sometimes before we've even celebrated our dirty thirty.
Eye creams, unlike regular moisturizers, contain specific ingredients that target the unique issues experienced around the eye area—and in proper concentrations. Eye creams also take into consideration the fragility of the eye region, avoiding heavier ingredients and rich formulations that can exacerbate puffiness.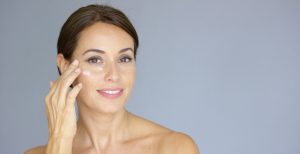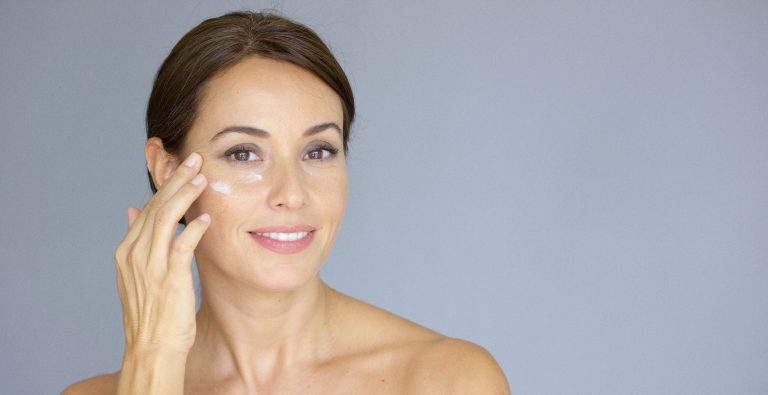 Popular Anti Aging Ingredients for Eye Area Wrinkles
Look out for products loaded with such ingredients as hyaluronic acid (a humectant that deeply moisturizes), peptides (linked amino acids that smooth out wrinkles) and caffeine (constricts blood vessels for a more relaxed look). 
We've rounded up a list of the best eye cream for wrinkles, with some among these products even able to de-puff and reduce dark circles as well. It's a veritable treasure trove in here, so dig in and find your own holy grail. 
Best Eye Creams for Wrinkles
Kiehl's Creamy Avocado Eye Treatment
Avocado toast is great for brunch, and it turns out avocado oil is great for your eyes. (Is there anything avocado can't do?) Kiehl's Creamy Avocado Eye Treatment will rejuvenate your eye area, taking years off your face. This product is loaded with luscious ingredients that restore moisture and smooth wrinkles around the delicate eye area. Let's break them down. 
First and foremost, we have avocado oil. Widely regarded as the most highly moisturizing of any of the fruit oils, avocado oil is a powerhouse emollient that will penetrate into your skin to plump up those pesky hairline cracks that appear on your undereye area. These lines only deepen with age, so it's best to attack them early on. Avocado oil is also rich in vitamins A and E, both great and powerful ingredients that will further diminish lines and wrinkles. Vitamin A, also known as retinol, is often prescribed by dermatologists to effectively treat wrinkled skin. Though the vitamin A in this product obviously isn't prescription strength, it can still go far in helping to reduce the appearance of wrinkles around the eye area. 
Vitamin E, or tocopherol, is an antioxidant. Antioxidants are crucial in the fight against free radicals, which are unstable atoms that attack and damage skin cells. They cause wrinkling and sagging by degrading collagen and elastin, two proteins that are vital in keeping skin tight. Antioxidants help reverse or prevent this damage, so you definitely want a lot of them in your skincare products. 
This eye cream also contains shea butter, which is derived from the nut of the African shea tree. It is known for its amazing ability to moisturize and soften skin. The softer skin is, the less likely it is to show wrinkling. This product also contains beta-carotene, which is a carotenoid or vitamin A derivative that has shown both photoprotective (protection from sun damage) and antioxidant properties. This formulation goes on smoothly and won't interfere with makeup application. It is designed for all skin types, including sensitive skin. 
Olay Eyes Ultimate Eye Cream 
Olay Eyes Ultimate Eye Cream is a triple threat. It fights puffiness, dark circles and wrinkles all in one convenient formula. Niacinamide and palmitoyl pentapeptide-4 are the main ingredients in this formula. Niacinamide, or vitamin B3, is a skin brightener that targets discoloration or hyperpigmentation. It can successfully brighten dark circles for an instantly younger and more luminous look. Dark undereye circles can make you look tired and older than you really are, hence the desire to be rid of them. Niacinamide is also quite the multitasker. In studies, it has shown to improve fine lines, redness, yellowing and discoloration. Elasticity also showed marked improvement. Quite a lot of work from one little vitamin! This ingredient can potentially improve wrinkling and dark circles around the eye area.
 Palmitoyl pentapeptide-4 is also a very promising ingredient in this formulation. This peptide stimulates elastin and collagen growth in the skin, a highly significant activity that allows skin to appear firmer and tighter. This also allows for wrinkles to smooth out and be less noticeable. In a 12-week, double-blind, split-face study, this ingredient was found to show "significant improvement" in wrinkle and fine line reduction. Finally, this cream is slightly tinted with a hue to match all skin types, allowing it to effectively hide darkness under the eyes. Truly a wonder! 
Roc Retinol Correxion Eye Cream
Roc Retinol has spent a lot of time studying the effects of retinol, or vitamin A. According to the company, retinol begins working from week one and continues to work at the same rate in the following weeks, without hitting a wall. But we don't solely have to trust the company's research as retinol is a highly studied ingredient in skincare. In studies, retinol has been shown to stimulate collagen production with wrinkle reduction occurring after 12 weeks of use. Meanwhile, only four weeks of treatment were necessary to show an increase in thickness of the epidermis. In addition to retinol, this formula contains panthenol, or vitamin B5. In a study, panthenol, alongside niacinamide (vitamin B3) and tocopherol (vitamin E), showed improved skin texture, lightening of the skin, improved overall skin tone and smoother texture. All good things when it comes to common eye skin concerns like dark circles and wrinkles. 
Obagi Elastiderm Eye Cream
As we age, the elastin fibers in our skin decrease. As these elastin fibers degrade, skin becomes saggy and lax. Around the eye area, this results in droopiness and crepiness that is often unattractive and unwanted. Obagi Elastiderm Eye Cream helps to reduce this laxity (that ultimately also results in wrinkling, it should be noted) by a combination of bi-mineral complex and malonic acid, two of its most active ingredients. In a study specifically on wrinkles around the eye area, bi-mineral complex (a combination of the minerals copper and zinc) was found to improve elasticity and moisture content of skin. The study showed "significantly enhanced moisturization," "significant reduction" in the amount of wrinkles and a reduction in overall skin roughness/crepiness. Moreover, 80% of the subjects in the study reported being either very or somewhat satisfied with the results. Bi-mineral complex appears to work as a result of zinc and copper having a positive effect on the synthesis of fibroblasts (cells that produce collagen and elastin). The malonic acid in this formula is also said to stimulate collagen and elastin production. Like the bi-mineral complex, this ingredient can significantly diminish wrinkle formation like crow's feet around the eyes. In short, this is an eye cream that is great for the reduction of wrinkles, though it may not necessarily depuff or treat dark circles.  
Neocutis Eye Cream
This eye cream is packed with ingredients to brighten and smooth for an ultra luminous and attractive look. It features processed skin proteins (PSP), vitamin E, alpha hydroxy acids (AHAs) and hyaluronic acid as its main ingredients. All of these work hard to get your eye area looking its absolute best by shedding wrinkles, puffiness and dark circles. 
PSP has been explored in a few studies, with results showing that overall skin roughness was significantly improved in participants. Skin roughness can account for the crepe-y look so often found around the eye area that is difficult to conceal and only seems to look worse with makeup. The study further found that, with specific regard to the eye area, treatment with PSP showed improvements to skin sagging, periorbital wrinkles, dark circles and skin texture. 
Another main ingredient, vitamin E, is a very strong antioxidant that fights free radical damage, improving the appearance of wrinkles. Alpha hydroxy acids, like citric acid, are plant-based skin exfoliators that slough off dead skin cells and encourage cell turnover, further smoothing out wrinkles. Studies have even shown that AHAs can increase collagen (a protein that keeps skin firm) in the skin. Hyaluronic acid is a humectant that moisturizes with the remarkable ability to hold 1,000 times its weight in water. This allows it to lock moisture into the skin for a pleasantly plumped-up look, diminishing the appearance of fine lines. Finally, this formula also contains caffeine to constrict blood vessels and relieve water retention to depuff. In this eye cream, you've got everything you need to fully attack the many concerns that arise in the skin around the eye area. 
Benefiance WrinkleResist24 Intensive Eye Contour Cream 
Shiseido's Benefiance WrinkleResist24 Intensive Eye Contour Cream purports to address five different types of eye wrinkles: crow's feet, undereye wrinkles, vertical wrinkles, corner creases and lid creases. That seems like a tall order, but there are plenty of active ingredients in this formula to address these issues effectively. 
Burnet extract is both a skin-conditioning agent and an antioxidant, meaning it both softens skin and helps fight against free radical damage. As free radicals often cause wrinkles and lines around the eye area, this is significant. This formula further contains hyaluronic acid, a highly moisturizing substance that occurs naturally in the body. It is used to lubricate joints and keep skin plump, soft and smooth. Hyaluronic acid pulls moisture into the skin from the environment and from within deeper in the dermis, and keeps it there. This can result in the temporary filling in of wrinkles and lines along the eye area. Hyaluronic acid can degrade with age and with exposure to UV sunlight, causing skin to become saggy and worn out. Thus, it is in everyone's best interest to supplement hyaluronic acid in the skin by applying topical creams that contain it. 
This eye cream also boasts WrinkleResist24 technology, packed with chlorella extract, mukurossi extract and gambir extract. Chlorella extract is an excellent source of carotenoids. Carotenoids have antioxidant effects that can help fight free radicals. Environmental pollution, stress, illness, alcohol consumption, smoking and UV exposure all contribute to the development of free radicals in the body. So you can see that in a lot of cases there's just no avoiding free radicals. Mukurossi extract is touted by Shiseido researchers as an ingredient that essentially blocks a "wrinkle-triggering enzyme." Last but not least, gambir extract helps soften thanks to its moisture-retaining ability and has a positive effect on improving elasticity. The folks at Shiseido certainly did not cut corners when it comes to this eye cream.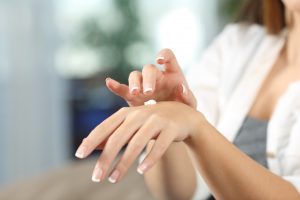 SK-II R.N.A. POWER Eye Cream
Loaded with vitamins with proven track records, the SK-II R.N.A. POWER Eye Cream is the real deal. Vitamin B3, E and B5 are all present in this formula. Vitamin B3, or niacinamide, is an especially effective ingredient that has shown itself quite capable of targeting a variety of skin concerns, including wrinkles and discoloration. It has also shown capable of improving bad texture, making skin appear more refined overall. 
Vitamin E, or tocopherol acetate, beautifully brightens skin for a clearer complexion and can potentially help reduce age spots around the eye area. Vitamin B5, or panthenol, has been shown to significantly improve loss of moisture known as transepidermal water loss (TEWL), which can result in skin dehydration that will ultimately lead to wrinkling. Together these three vitamins are quite powerful — a holy trinity of ingredients to combat all signs of aging. But there's more! 
This formulation also includes galactomyces ferment filtrate, a moisturizer and antioxidant. It helps to brighten, hydrate and protect. In studies, it has shown the ability to protect against dryness and improve the stratum corneum barrier, or skin barrier, which is crucial because the skin barrier protects the skin against pollutants and other irritants. A strong skin barrier equals healthy, smooth, beautiful skin. Palmitoyl pentapeptide-4 is yet another ingredient in this eye cream that helps to diminish wrinkles and fine lines. In studies, it has shown "significant improvement" in regards to helping to reduce the appearance of wrinkles.
La Mer Eye Concentrate
Peep the ingredients on the La Mer Eye Concentrate and your head may spin. There's a lot to take in, but don't be intimidated. We'll break down exactly which of the active ingredients help make this eye cream so effective. 
La Mer is renowned for its Miracle Broth fermentation technique. It involves fermenting a number of minerals and seaweed for three months. These "Miracle Broth" ingredients include sea kelp, copper, calcium, magnesium, potassium, lecithin, iron, vitamins C, E, and B12, oils of citrus, eucalyptus, wheat germ, alfalfa and sunflower. And that's just in the "broth." 
There are plenty of other ingredients on top of all these, like peptides palmitoyl tetrapeptide-7 and acetyl hexapeptide-8. There are several types of seaweed in the Miracle Broth, but the main one is Macrosys pyrifera, considered to be the one of the best quality, according to the company. This kelp is fermented, not extracted, for maximum benefits. It is believed to be a potent anti-inflammatory. As you may know, inflammation can lead to skin concerns like redness, swelling, irritation and itching. Studies have shown seaweed in general to be rich in essential amino acids and vitamins A, B, C and E, all of which can be useful in skincare. These studies have further found that seaweed, or marine algal compounds, can be useful in inhibiting matrix metalloproteinase (MMPs), which cause collagen degradation. By inhibiting MMPs, seaweed can help curb this degradation, resulting in firmer, smoother skin with less aging issues. Further research states that marine algal compounds may help inhibit tyrosinase, an enzyme that essentially causes skin to darken. Thus, marine algal compounds like the ones in the Eye Concentrate can potentially even out skin tone and reduce hyperpigmentation. 
As for all the minerals in this formulation, they are also of high significance. Copper, for example, helps stabilize skin proteins. In one interesting study, participants who slept on pillows infused with copper oxide showed significant reduction in the number of wrinkles and crow's feet on their skin. Potassium, on the other hand, has been shown in studies to increase skin hydration, particularly in those suffering from atopic dermatitis, a type of skin condition characterized by itching, dryness, redness and swelling. Calcium gluconate is known to be a skin soother, while in clinical animal studies it has shown much promise in treating burns. Zinc gluconate has also shown a tendency to be effective in wound healing. The bottom line is that these various minerals have skin protective properties that may be further emphasized during La Mer's three-month bio-fermentation process. 
Moving on to the vitamins: Vitamin C is a very powerful skin brightener with a proven track record in reducing the appearance of dark spots and promoting collagen. Vitamin E is an antioxidant with powerful free radical-scavenging abilities. Vitamin B12 is also believed to be able to lighten dark spots. Citrus oils also contain plenty of vitamin C used to brighten skin and stimulate collagen production. Wheat germ oil has been shown to improve hydration. Sunflower oil also contains vitamin E, providing the benefits for which the vitamin is known for. Now as for the peptides in this formulation, palmitoyl tetrapeptide-7 is an anti-inflammatory, while acetyl hexapeptide-8 is known for its ability to help facial muscles relax, which in turn makes it less likely for someone to develop expression lines. 
As you can see, there are a lot of ingredients in the La Mer Eye Concentrate — ingredients that stimulate collagen to keep skin firm, reduce dark spots to even out skin tone, reduce inflammation to keep skin clear and fight off free radicals to prevent wrinkle formation. All in all, a pretty good investment for your eyes. 
Vichy LiftActiv
Common eye concerns include puffiness, dark circles and wrinkles, and this cream targets all of those. It even goes one step further and lifts sagging eyelids. The main ingredients as defined by the company are Vichy mineralizing water, rhamnose and caffeine. Vichy mineralizing water contains 15 minerals and is said to be able to strengthen the skin barrier. The skin barrier is often likened to a wall. Consisting of non-living skin cells known as corneocytes and lipids that filter in between the corneocytes, it is similar to a brick and mortar system, where the corneocytes are the bricks and the lipids are the mortar. The main function of the skin barrier is to keep moisture in and keep pollutants and irritants out. When the skin barrier is disrupted for any reason, it may lead to conditions like atopic dermatitis, or symptoms like flakiness, itching, redness and swelling. 
Lipids tend to decrease after the age of 40, which is why our skin tends to dry out as we get older as well. You can see why keeping the skin barrier strong is so important. Rhamnose is a plant sugar that has shown positive effects on skin aging. In studies, it showed marked "collagen synthesis improvement." This is important as collagen is the most abundant protein in the body and gives skin its strength and structure. As it degrades naturally with age and through UV exposure, collagen lessens in the skin and causes more skin laxity and wrinkle formation. Caffeine rounds out this active ingredients list. It is an antioxidant with noted anti-inflammatory properties. It constricts blood vessels and reduces the look of redness to give you a more calm, relaxed and rested appearance. 
Skinmedica TNS Eye Repair 
Skinmedica TNS Eye Repair uses human fibroblast conditioned media (TNS) to help fight wrinkle formation along the eye area. TNS is a "combination of multiple natural messenger proteins." Essentially, a progenitor cell is taken from a human fibroblast (cells that synthesize collagen production) and used to form thousands of new cells. These cells promote collagen synthesis in the skin. Skin with abundant collagen is less likely to wrinkle than skin where collagen has become degraded. In a study featuring 14 participants, TNS was found to significantly improve wrinkles and texture through new collagen formation, particularly in the eye area. 
This formulation also contains two peptides: palmitoyl tetrapeptide-7 and palmitoyl oligopeptide. The former is a synthetic peptide that serves as an anti-inflammatory; the latter is a synthetic tripeptide that shows much promise in being able to reduce wrinkles and fine lines, much like retinol, but minus the unpleasant side effects. 
There are also quite a few impressive vitamins in this product, including tetrahexyldecyl ascorbate, a very stable form of vitamin C that brightens and stimulates collagen production, tocopherol acetate, a form of vitamin E that is a terrific free radical scavenger, and retinyl palmitate, a type of vitamin A that exfoliates skin, encouraging cell turnover, and stimulates the regeneration of collagen and elastin. 
N-Hydroxysuccinimide and chrysin are two other ingredients in this cream, the combination of which is responsible for reducing dark circles. This combo works by breaking up the accumulation of blood in the undereye area. Lastly, boron nitride diffuses light, making dark circles less noticeable overall. 
Skinceuticals Eye Balm 
The key ingredients in this Skinceuticals Eye Balm formulation are soy isoflavones, alpha tocopherol, or vitamin E, and silymarin. This is a great formula for mature skin, as soy isoflavones are a category of phytoestrogens that mimic estrogen in the body. As women age and pass the point of menopause, collagen begins to degrade more readily and skin becomes characterized by looseness, not to mention wrinkles. Soy isoflavones have been shown in studies to counteract this skin laxity and wrinkling by up to 24% and 22%, respectively. 
Alpha tocopherol is best prized for its antioxidant activity. It is able to neutralize free radicals and thereby prevent or treat the formation of wrinkles that are a result of free radical damage. Free radicals can be a result of environmental pollution, cigarette smoke, alcohol consumption and UV exposure. All of these factors add to the contribution of collagen degradation, making skin far more likely to wrinkle and sag. At last, silymarin, or milk thistle, is an antioxidant and anti-inflammatory that has shown promise in the treatment of wounds. It essentially also helps to scavenge free radicals and prevent oxidative stress. Oxidative stress occurs when free radicals outbalance antioxidants in the body, leading to cell damage. In the skin, this cell damage can lead to wrinkles, poor texture and skin laxity. 
Caudalie Resveratrol Lift
Resveratrol is a plant polyphenol and antioxidant found in red grapes. If you're a wine drinker, you may have heard the term before. It is a main ingredient in Caudalie's eye cream, and has shown promise in studies as an anti-aging ingredient by binding to specific sites in the epidermis and preventing cell death. 
As an antioxidant it also obviously prevents free radical damage that can lead to signs of aging like wrinkling and sagging. For more antioxidant activity, this formulation contains palmitoyl grapevine shoot extract, also prominent in other Caudalie products, and tocopherol, or vitamin E. 
This product further contains hydrolyzed hyaluronic acid and hyaluronic acid. Hydrolyzed hyaluronic acid is the low molecular weight version of hyaluronic acid. It penetrates deeply to plump up
skin and helps to reduce the appearance of wrinkles around the eye area. The higher molecular weight hyaluronic acid is also important as it protects skin and hydrates more along the surface of the skin rather than deep inside. It basically gives skin a smoother appearance overall, softening and blurring imperfections. The peptide in this formulation, acetyl dipeptide-1, is a soothing, calming molecule that reduces wrinkles by relaxing muscles. Thus, it can either smooth out or completely prevent wrinkle formation. 
Chanel Le Lift Eye Cream
If you're feeling fancy, you can certainly give Chanel's Le Lift Eye Cream a go. Chanel scientists reportedly spent 12 years finding the perfect ingredient to make this product the absolute best it could be. They isolated an extract from the Edulis Morning Glory to create a patented ingredient "50 times more concentrated than the original." That certainly sounds impressive, but what does it really mean? The morning glory extract, called 3.5-DA, or dicaffeoylquinic acid, shows potent antioxidant activity. As previously discussed, antioxidants are necessary in the fight against free radicals and the signs of aging that they cause. 
This formulation also contains niacinamide (vitamin B3), tocopherol acetate (vitamin E), panthenol (vitamin B5) and green tea leaf extract. A study that combined vitamins B3, E and B5 found that the combination reduced hyperpigmentation, refined skin texture and evened out skin tone. Niacinamide on its own has shown to be effective at reducing wrinkles and fine lines, reducing skin sallowness (yellowing) and reducing discoloration. Tocopherol acetate is a powerful antioxidant that can help treat or prevent wrinkles. Meanwhile, panthenol is great at hydrating skin to curb excessive dryness and prevent transepidermal water loss (TEWL). TEWL is what happens when water passes through the dermis and evaporates. This loss of moisture can result in dryness, flakiness and other types of skin irritation. Excessive loss of moisture is also what causes wrinkling in the first place. The green tea leaf extract in this formulation can also show significant antioxidant activity. Green tea extracts contain polyphenols, which are well known as free radical neutralizers. In addition to this, studies have shown that green tea leaf extract can also improve hydration in the skin, reduce TEWL and improve skin roughness.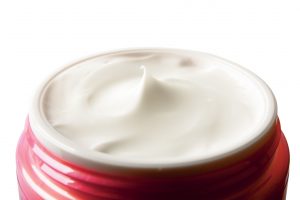 Best of the Best
Advanced Dermatology's Youthful Boost Eye Gel
A youthful boost? We could all use one, couldn't we? Advanced Dermatology's Youthful Boost Eye Gel claims to reduce dark circles, puffiness and wrinkles with its formula of tetrapeptides and plant extracts. Tetrapeptides have shown in studies to be effective at stimulating collagen and increasing hyaluronic acid levels. Collagen is the protein that gives skin its structure. Without it, our skin would be loose and saggy. In fact, as collagen degrades, that's exactly what happens to skin. Tetrapeptides can potentially help prevent this or at the very least simply prolong our skin's firmness for a few more years. 
Hyaluronic acid is also highly present in skin and accounts for its plumpness. As hyaluronic acid also degrades with age, skin becomes dryer and more prone to wrinkling. This formulation also contains jojoba, a popular oil used in quite a few skincare products. It is known for its anti-inflammatory action as well as its ability to successfully moisturize dry skin. It has also been found to help other ingredients absorb more readily. Another plant extract, the Spilanthes acmella flower extract, also known as the "toothache plant," because of its pain relieving activity, is a skin conditioner that helps smooth out lines. 
Formulyst's Complete Anti-Aging Eye Cream
Eyes may be the window to the soul, but they can also be host to a wide range of skin concerns including wrinkles, puffiness and bags. Formulyst's Complete Anti-Aging Eye Cream is a multi-tasking formula targeting the various signs of aging around the eyes. The powerful cream contains retinyl complex and peptide technology to help reduce the appearance of fine lines and wrinkles, while hyaluronic acid and cucumber extract soothe and hydrate the delicate eye area.