Your eyes are the first thing that people see, and when your eyes look fatigued, wrinkled or puffy, you come across as being tired, no matter how radiant the rest of your face may look. The delicate eye area is one of the first places on the body to show the signs of aging. Whether you call them laugh lines or crow's feet, these lines may be souvenirs of happy beach vacations and plenty of laughs, but nobody wants under eye wrinkles to be the first thing someone sees on their face. Here's a look at what causes those fine lines, and the best eye creams for wrinkles whether you're in your 30s, 40s or 50s and beyond.
Related: Best Eye Creams
What Causes Eye Wrinkles?
During the aging process, there's a slowing in the rate the skin cells renew and the skin in this area begins to thin. Collagen and elastin production reduces, contributing to fine lines and a reduction in oil production causing the skin to become drier. Lines around and under the eyes are simply a natural part of the aging process. The skin around the eye has far fewer oil glands than the rest of the skin, making it prone to fine lines and dehydration. Dehydration causes the skin to appear less full and plump. This results in dullness and makes it easier for the skin to produce lines. The skin around the eyes is very delicate and thin, so it ages faster than other parts of the face.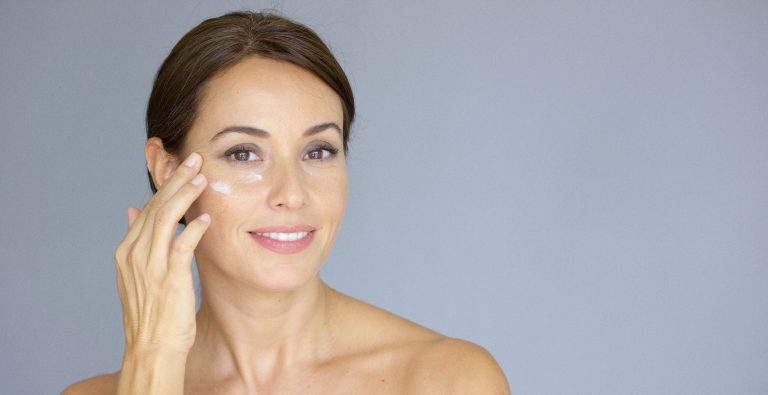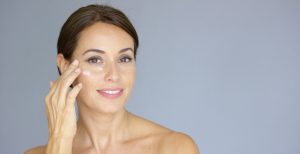 Eye wrinkles are caused by a loss of collagen and elastin, which are the skin's support structure. When collagen and elastin production is reduced the skin begins to experience depressions or lines caused by the lack of structure under the skin, as time passes these lines become deeper, forming wrinkles. But aging isn't the only cause of fine lines. Too much squinting, smoking and rubbing your eyes can all contribute to the formation of wrinkles and crow's feet. Even how you sleep is a factor – if one side of your face is constantly squashed and folded against a pillow, this can deepen wrinkles and crepey looking skin around the eyes.
During aging, the skin cells divide more slowly, and the inner layer, called the dermis, begins to thin. Networks of the elastin and collagen fibers loosen and unravel, causing depressions on the surface.[3] The skin also loses its elasticity, is less able to retain moisture, oil-secreting glands are less efficient, and the skin is slower to heal. All of these contribute to the development of wrinkle.
What Are The Different Types of Eye Creams?
All eye creams are not created equally. An anti-aging eye cream is all about prevention and hydration; think of it as an all-around product. They tend to be packed with hydrators like hyaluronic acid to help plump up the eye area and also contain sunscreen. Anti-aging eye creams may also contain antioxidants like vitamins C and E. An anti-wrinkle cream focuses on softening the look of fine lines with ingredients like retinol (a vitamin A derivative) and may contain brighteners to help reduce the look of dark circles. Some eye creams do a little bit of both.
Related: Best Retinol Eye Creams
How To Treat Eye Wrinkles
While eye wrinkles cannot be magically erased, there are plenty of things you can do to help reduce their appearance, whether you have mature skin or are in your 20s, 30s, 40s, or beyond. Since the delicate area around the eyes is very thin, it can also become quite dry, which just exaggerates the appearance of fine lines and crow's feet. Some people like to massage the eye area with an oil, such as coconut or olive. Remember to be gentle and use your pinkie, and don't pull the skin.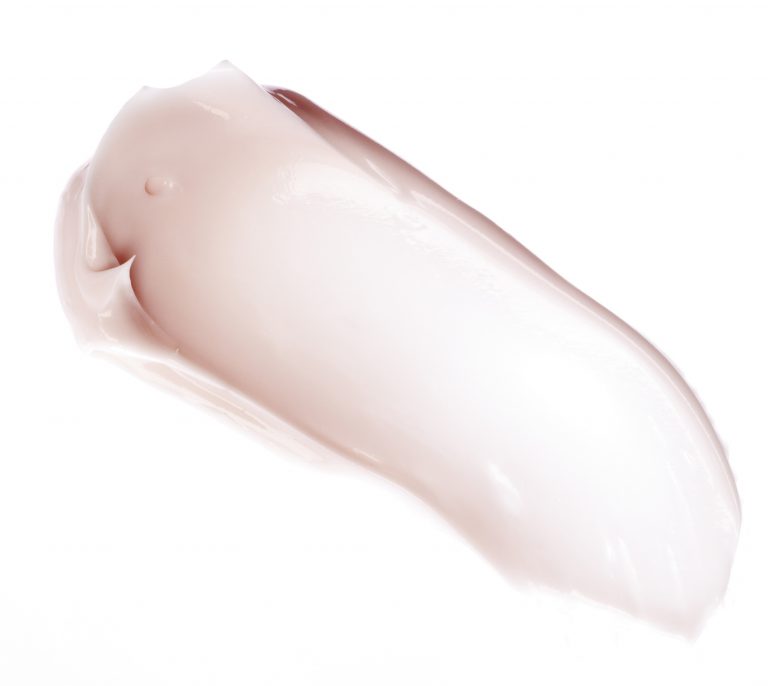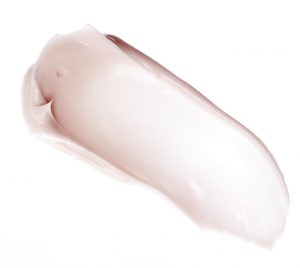 Under-eye pads, which can be picked up at the drugstore, are also great for when you need a quick boost or an eye pick-me-up in the morning or before a big night out. These skin savers are soaked with skin-plumping ingredients such as hyaluronic acid to help reveal brighter, smoother and more refreshed looking eyes. Eye pads can also help the eye area look firmer and have a temporary tightening effect. Another option is an overnight eye mask. They are applied under the eye area and left on overnight to refresh the eye area.
It is important to keep in mind that each person is different and the hydration needs of the eye area will vary within age groups, ethnicities, and skin types. If you use a product that is too heavy or oil-rich for your skin type it can result in the production of milia. Milia are little cysts that form under the skin, white in color. They generally form when dead skin cells and oil build up on the surface. They are easy to treat with the help of a dermatologist or esthetician but are often a sign that a product is too heavy. If your skin is dehydrated or oily rather than dry it may be best to look for a formulation that contains hydrating ingredients such as hyaluronic acid and has a lighter cream or gel. If you have drier skin, a heavier formulation may suit you best. 
Related: Best Eye Creams for Dark Circles
Why You Need an Anti-Aging Eye Cream 
Even if you're armed with a silk pillowcase, extra-large sunglasses and chilled cucumber slices, you still need an anti-aging eye cream. It's a common mistake to think that your regular moisturizer can be applied around the eyes.  Eye creams are formulated differently to facial moisturizers. Because the skin around the eyes is so thin and the eye area can be sensitive, the formulas tend to be thicker, richer and contain oils and other deeply hydrating ingredients to compensate for the lack of naturally produced oils in this area.
 Investing in a good eye cream helps prevent fine lines as well as treat existing ones. The best anti-aging eye creams pull double duty; they hydrate the eye area and also help to fill in lines, which means that everyone can benefit from using one, whether you're in your 30's, 40's, 50's or 60s, and have mature skin or a youthful glow.
There are plenty of anti-wrinkle eye creams to choose from, whether you like to shop at your local drugstore or if you prefer boutique brands, and there's a product for every budget. Eye creams come in three different types of formulas-  gels, creams and serums. While the right formula can come down to personal preference, other factors come into play. Skin type, makeup and temperature should all be taken into consideration. Creams are thicker and richer while gels and serums are more lightweight and absorb easily, which means your makeup is less likely to slide off.
 Many people choose a thicker eye cream for night time and wear a gel during the day. If you're worried about pulling and tugging on the skin, try an eye cream with a metal applicator tip.
What to Look For In Anti-Aging and Anti-Wrinkle Eye Creams
The best anti-wrinkle and anti-aging eye creams are packed with targeted ingredients to help improve the appearance of fine lines while also helping to firm and lift the eye area. Read the label carefully and look for ingredients such as ceramides and hyaluronic acid. These powerhouses help to add moisture as well as prevent water loss and improve elasticity. Vitamin C gives skin a glowing boost while peptides are thought to help firm the skin.
Arguably the most important ingredient to look for in an anti-wrinkle eye cream is retinol, which is available over the counter. This vitamin A derivative helps encourage cell turnover and reduce the appearance of fine lines and soften the look of crow's feet. Retinol can be drying and cause irritation, so look for a formula that also contains moisturizing superstars  like hyaluronic acid. As with any retinol product, start slowly and remember that less is more. Start by applying a tiny amount of the cream a few times a week (usually at nighttime) and build up to using it daily to prevent any redness, peeling or irritation.
Related: Best Firming Eye Creams
Here's a look at some of our best anti-aging eye creams for the 30s, 40s, 50s and beyond. 
The Best Eye Creams for Wrinkles and Anti-Aging
The best eye cream for wrinkles is Formulyst Complete Anti-Aging Eye Cream. Followed by Carrot & Stick The Eye Cream.