In the beauty world there are products which have achieved cult favorite status, and then there are products which have entered the stratosphere to become legends. Arguably the most famous face cream in the world is also one of the priciest– Crème de la Mer. It's a firm celebrity favorite, whose fans include Kim Kardashian, Chrissy Teigen and Kate Moss. Fans say they not only want to apply it to their face, but they want to bathe in it. But what is the story behind it, and is it worth the high price tag?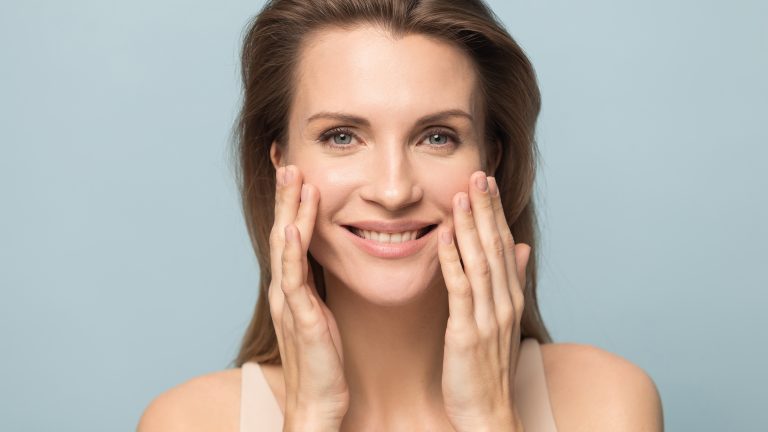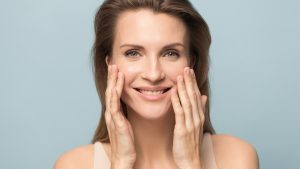 The Story Behind La Mer Skin Care
The story behind the creation of La Mer is equally legendary. According to the company, the cream was created about 40 years ago when its founder, the German-born aerospace physicist Dr. Max Huber, suffered severe burns in a lab explosion when he was working on a rocket. Determined to heal his burns, he devoted the next 12 years working with Macrocystis pyrifera, a type of kelp found in the ocean near his California home. The cream worked so well that it healed his wounds and treated his scars, until there was no evidence of the accident. The fermented sea kelp was dubbed MiracleBroth and it is the foundation of the La Mer skin care brand. Huber sold the cream himself and it became a word-of-mouth sensation. After his death in 1991, Estée Lauder purchased the brand from Huber's daughter and turned it into the blockbuster billion dollar brand it is today.
What are the Best Skin Care Products of 2021?
Is Max Huber real?
The La Mer creation story is so juicy that many people have questioned whether it's true or just a very creative branding myth– and many wonder if Max Huber himself even existed. Elle magazine and The Cut concluded he is real, and some of the stories swirling around Huber make equally good reading. One story recounts Huber's selling tactics when he made the rounds of New York beauty editors to introduce them to the product. To demonstrate how pure the cream was, he would eat it and even stick some in his eye. According to some accounts, Huber would regularly bring some vials of Crème de la Mer to dinner parties and encourage guests to eat some. He apparently was a fan of mixing it with applesauce.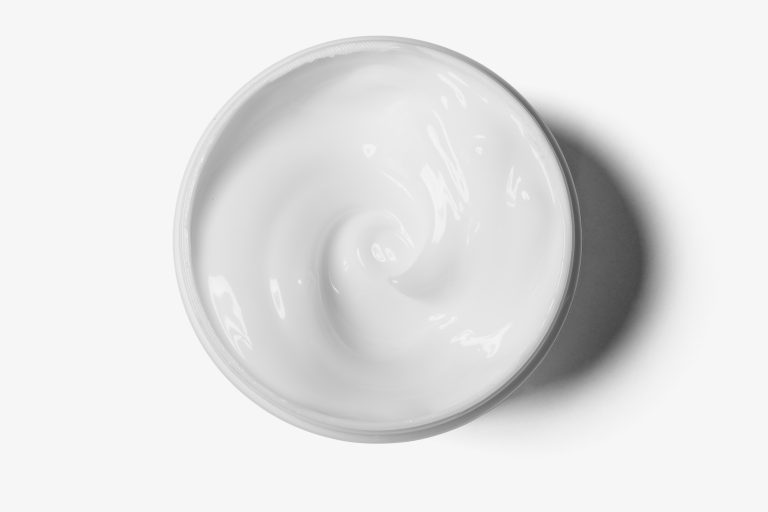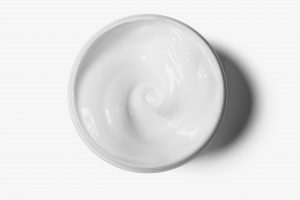 What is MiracleBroth?
Crème de la Mer's MiracleBroth has also achieved mythic proportions. It is the signature ingredient inside every LaMer product, and the golden colored liquid comes from fermented sea kelp that has to be picked at optimal time, which depends on the lunar cycle as well as tides. So why sea kelp? It is a nutrient-rich plant and is known to be hydrating and anti-inflammatory. When applied to skincare products, it is thought to reduce redness and irritation.
Estee Lauder says that new batches of MiracleBroth are created with a starter drop from a previous batch – creating a link back to Huber's original batch, in the same way that a sourdough starter can be traced back for years. The sea kelp receives special pampering in the laboratory. Huber would expose the sea kelp to particular sound and light waves, including a recording of the previous fermentation's bubbling sound. He found that the sound and light exposure increased the kelp's potency, and Estee Lauder continues to adopt the same practice today.
What does Crème de la Mer do?
Crème de la Mer is considered the Holy Grail of face creams for many reasons. It's supposed to be deeply hydrating and nourishing, and the company says it visibly plumps up skins and fills dry lines, while soothing and calming skin. It is also supposed to help improve skin texture.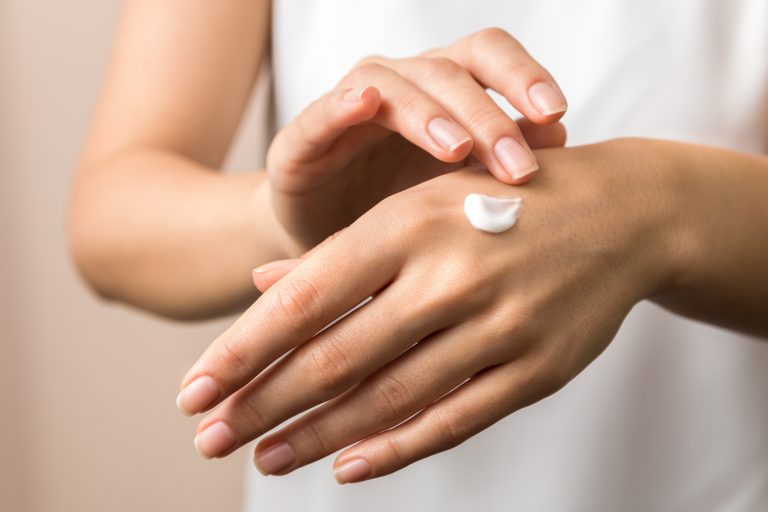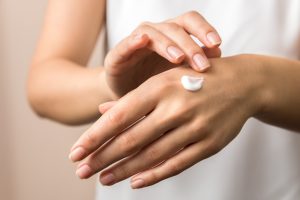 The cream also has its own "application ritual." Scoop out a pea sized amount of the cream, and warm it up between the fingertips until it becomes transparent. If you skip this step, the cream can feel very tacky and even sticky. Once the cream is warmed up, which the company says "unleashes the benefits of the MiracleBroth," it should be pressed onto the face and neck.
What does LaMer sell?
Today the La Mer brand has expanded to include a full range of products for the face and body, along with eye creams and masks, body lotions and a sun protection line.
The original product, Crème de la Mer face cream, is meant to be ultra nourishing and promises to transform the skin by improving texture and radiance. A 0.5 ounce jar is $85 while a 16.5 tub is $2,160.
Other best sellers include a lip balm ($60), The Eye Concentrate ($215) and The Treatment Lotion ($95), a super hydrator that is meant to be applied before a serum.
There are also body lotions, and a sun protection line.
What ingredients are in Crème de la Mer?
Apart from the signature MiracleBroth, other key ingredients in Crème de la Mer include lime tea, mineral oil and oils derived from sesame, sunflower and eucalyptus. The creamier version of Crème de La Mer, The Moisturizing Soft Cream, also contains shea butter. The Cleansing Foam is also packed with plenty of oils (eucalyptus and sesame) as well as tourmaline.
Where is Crème de la Mer sold?
Crème de la Mer is sold at department stores such as Nordstrom and Neiman Marcus, Sephora and
Does La Mer work?
Crème de La Mer is one of the most well known face creams in the world and when people talk about it, it's always in gushing, glowing terms.
All of the celebrity endorsements also help keep the aura and myth around Crème de la Mer; Blake Lively once told Allure, "It's extravagant, but it's the best." It's safe to say that the fans don't just like it, they love it. There are countless La Mer reviews that claim skin has dramatically improved after using the brand's signature Creme de la Mer and supporting products. On the Neiman Marcus website, reviewers rave "This is the only product where I've been able to see dramatic results," and "Enough said, simply the best……."
Of course, anything that has achieved cult status is ripe for criticism and a healthy dose of skepticism. The main critiques surrounding Crème de la Mer is that the customers seem to expect miracles, which no product can deliver. Allure magazine suggests its best for mature skin as younger users may find it too rich.
One of the major criticisms aimed at the product has to do with its ingredients. The first ingredient is algae extract, and the second ingredient in Crème de la Mer (and remember that ingredients are listed in descending order) is mineral oil and the third ingredient is petrolatum (which is basically petroleum jelly, or Vaseline).
In 2010 The Daily Mail asked a cosmetic chemist to examine the ingredients in Crème de La Mer, and he deduced he could create a similar product for about $13 using mineral oil, petrolatum, glycerine and eucalyptus leaf oil.
In 2013, the Daily Mail had a writer use Nivea on side of her face, and Crème de la Mer on the other for 30 days. Her skin was examined at the beginning and end of the 30 days at a clinic using the Visia, which measure wrinkles, sun damage, redness and pore size. Guess which side had more improvement at the end of the month, in terms of hydration and reduction of redness? The side that had been treated with Nivea.
The Babe & Beauty blog, written by the aesthetician Dana Murray, also takes a hard look at Crème de la Mer as the writer says she is often asked about it by her clients. Her take on it? She believes that its comedogenic, meaning it can clog pores and cause breakouts. The waxy ingredients in the cream, namely petroleum, mineral oil, and paraffin wax act as a skin barrier –they are not absorbed in the skin but sit on top of it.
But as with any product, what works for one person may not work for another- but for many people, Crème de la Mer is more than just a face cream. It's also a potent status symbol. It's the cosmetics equivalent of a Birkin bag or a Hermes watch and for some people, that is a huge draw.
What are alternatives to Crème de la Mer?
Crème de la Mer's big price tag is not for everyone but there are plenty of other products which can help boost skin's hydration and improve texture. Consider Formulyst, whose philosophy is long-term and effective skincare.
To keep skin plumped, hydrated and dewy looking, one of the most effective ingredients is hyaluronic acid. It occurs naturally in the body (including eyeballs and skin), and it can hold up to 1,000 times its weight in water. Formulyst Super Hyaluronic Water Moisturize is an oil free formula packed with multiple types of hyaluronic acid and it works as a moisture magnet by drawing water to the skin.
For even more moisture, try Formulyst Intense Hydrating Serum. Think of it as a long, cool drink of water for your face. The lightweight serum sinks into the skin and is loaded with good-for-you ingredients such as antioxidants and moisture magnets like hyaluronic acid and glycerin. To improve the skin's texture, try Formulyst Retexturing and Perfecting Serum which contains gentle but effective alpha hydroxy acid (AHA) to gently dissolve dead skin cells, leaving behind fresher, smoother looking skin.
If you like the idea of a skincare kit, consider Advanced Dermatology. The Advanced Dermatology line includes everything you need to address the signs of aging. The system can help diminish the appearance of wrinkles, reduce dark spots and hyperpigmentation. The regimen also works to minimize redness, even out skin tone and improve the appearance of eye bags and dark circles. The kit includes a cleanser, serum, anti-wrinkle treatment, moisturizer, day cream and eye cream- in other words, everything you need for glowing, beautiful, healthy skin.