It's no secret that puffy eyes make you look tired, and sometimes older than your years. The eyes are often called the windows to the soul, and if they look tired, your entire face can take on an aged appearance. Luckily, the best eye creams for puffiness can solve this issue by reducing swelling and restoring radiance, while simultaneously reducing the appearance of wrinkles. Most of these eye creams contain a variety of ingredients and don't focus solely on reducing puffiness, but instead aim to revitalize the entire eye area.
Puffiness and under-eye bags are caused for a variety of reasons. Sometimes the culprit is water retention due to too much sodium consumption or poor lymphatic circulation. Sometimes it's a genetic factor that causes these bags to form. The best ingredients to combat eye bags and puffiness are caffeine, green tea extract and antioxidants like vitamins C and E. These ingredients help constrict blood vessels to decrease swelling. Caffeine is especially good at helping to constrict blood vessels and you'll find it in a lot of the following eye creams.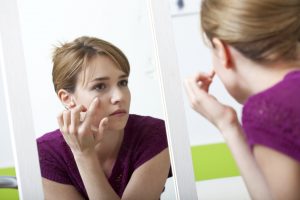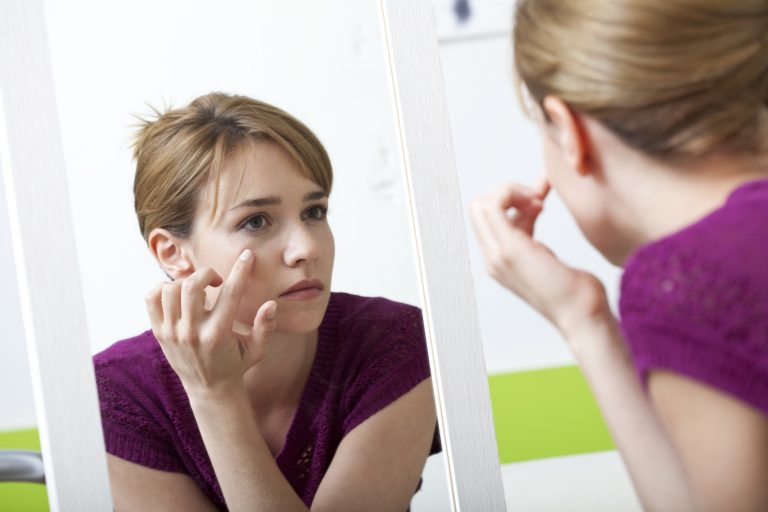 Other ingredients like hyaluronic acid and retinol improve the overall appearance of the under-eye area by providing hydration and increasing cell turnover, respectively. Hyaluronic acid plumps up fine lines to smooth out their appearance. Retinol encourages cell turnover and boosts collagen production to soften the look of wrinkles. Together, these two powerhouse ingredients provide a rejuvenation of the eye area, making it appear more youthful and less tired.
Below, find our curated list of some of the best eye creams for puffiness, whether you're young, older or anything in between. We have options if you feel like splurging and options if you're being a little more frugal. A little something for everyone.
Formulyst Anti-Dark Circle Eye Cream
Formulyst's Anti-Dark Circle Eye Cream combats dark circles and puffiness with chenopodium quinoa seed extract, caffeine and butchers broom extract. These botanical extracts act as skin conditioning agents to revitalize the eye area and keep it smooth. Caffeine is an anti-puffiness ingredient that helps reduce water retention. This formula also contains hyaluronic acid to help plump up any lines or wrinkles. Hyaluronic acid is a naturally occurring substance in the body that can retain 1,000 times its weight in water, hence its remarkable ability to target wrinkles and soften them so they take on a less prominent appearance.
Kiehl's Creamy Eye Treatment
This popular and best-selling Kiehl's eye cream contains avocado oil, beta carotene and shea butter. These ingredients help soften the eye area to prevent wrinkle formation and plump up any existing fine lines while also overall brightening the eye area with a burst of hydration. They are also gentle enough to help relieve puffiness, and won't migrate into the eyes and cause irritation like some eye creams do. This treatment is suitable for all skin types, including sensitive skin. It definitely belongs on your beauty shelf.
La Mer The Eye Concentrate
Some would call this a miracle eye cream for bags, but it doesn't come cheap. However, if you can afford a more luxurious product, you will not be disappointed with La Mer's The Eye Concentrate. Its secret ingredient is the Miracle Broth, which features fermented seaweed as the main ingredient. The Miracle Broth provides intense hydration to help reduce the appearance of fine lines and wrinkles. Dark circles are also diminished as the entire eye area is given a more radiant appearance. This eye cream also comes with a cooling metallic applicator that will help reduce puffiness. No stone has been left unturned with this particular product.
Origins GinZing Eye Cream
This soothing, refreshing formula features caffeine as a main ingredient to help de-puff swollen eyes. It also features panax ginseng and magnolia extract to condition skin for a softer look that will reduce the appearance of wrinkles along the eye area. Furthermore, natural optic brighteners provide luminosity to help counteract dark circles that can contribute to a tired, aging look. This one is truly a triple whammy of active ingredients that multi-task to give you your best look ever.
Eve Lom Eye Cream
Eve Lom's eye cream formula helps combat puffiness, dark circles and wrinkles. Fine lines are reduced thanks to sodium hyaluronate (the salt of hyaluronic acid, which can also hold 1,000 times its weight in water). Puffiness is reduced thanks to peptides, which help firm up the overall eye area for a tighter look. Dark circles are reduced thanks to extracts of Swiss garden cress, which promotes a more even tone throughout, helping to diminish discoloration and brighten the eye area. Pretty much every eye concern a person can have is addressed with this formula.
SkinCeuticals A.G.E. Eye Complex
Ideal for dry, normal and aging skn, this SkinCeuticals eye cream combines proxylane, blueberry extract and a complex of flavonoids and peptides to soften and hydrate, reducing the appearance of wrinkles like the all too common crow's feet. Proxylane provides hydration, blueberry extract acts as an antioxidant to fight off free radical damage (free radicals are unstable atoms that damage skin cells and accelerate aging) and the flavonoid/peptide complex helps reduce puffiness. Finally, optical diffusers help improve radiance by lessening the appearance of discoloration that can make eyes look tired and dull.
La Roche Posay Hyalu B5 Hyaluronic Acid Eye Cream
As the name suggests, hyaluronic acid is the main ingredient in this eye cream, and it features both fragmented and high molecular weight hyaluronic acid to plump up the surface wrinkles and go deeper into the dermis. In essence, it will target wrinkles in two ways, from deep down and on the surface, to help reduce them in depth and length. Another ingredient, vitamin B5, provides hydration to help smooth away fine lines and improve skin texture. By strengthening skin, these ingredients also help to keep skin firm and less likely to develop under-eye bags.
RoC Retinol Correxion Sensitive Eye Cream
This is a dermatologist recommended drugstore eye cream for puffiness that is affordable and suitable for sensitive skin. The main ingredient is a mild form of retinol, or vitamin A, which is one of the most recommended ingredients in helping to reduce signs of aging. The retinol in this eye cream will help diminish the appearance of wrinkles while strengthening skin by boosting collagen production, yet it's mild enough to not cause irritation. Strengthening skin is important because firmer skin is less likely to sag and develop those dreaded eye bags. By promoting cell turnover, retinol can also help reduce the appearance of dark circles.
Sunday Riley Auto Correct Brightening + De-Puffing Eye Contour Cream
Caffeine and Brazilian ginseng root are the two main de-puffing ingredients in Sunday Riley's Auto Correct Brightening and De-Puffing Eye Contour Cream. Both of these ingredients help reduce under-eye swelling for a more uniform and energized look. Other ingredients like concentrated horse chestnut and acmella oleracea (also called the toothache plant) help smooth away fine lines and wrinkles. Finally, cocoa and shea butters provide deep hydration to further soften skin in an attempt to decrease the dryness that causes the lines along the delicate eye area to be more prominent. Regular use will reveal a younger-looking, brighter eye area.
Garnier Clearly Brighter Anti-Puff Eye Roller
A great drugstore choice (it's only $12.99), Garner's Clearly Brighter Anti-Puff Eye Roller is an effective under-eye puffiness reducer that will cool, calm and soothe away puffiness. Active ingredients include vitamin C, mint and caffeine – vitamin C brightens and promotes collagen production, mint soothes irritation and caffeine constricts blood vessels to de-puff. Vitamin C can also help reduce dark circles thanks to its skin brightening ability. Moreover, this product features an ingenious metallic roller applicator to further help de-puff and soothe. You really can't go wrong with this one, especially if you're on a budget.
NeoCutis Lumiere Bio-Restorative Eye Cream
A multi-tasking cream if there ever was one, the NeoCutis Lumiere Bio-Restorative Eye Cream contains powerful ingredients like hyaluronic acid, caffeine and bisabolol. Hyaluronic acid targets wrinkles, caffeine targets puffiness and bisabolol (found in chamomile) is a soothing ingredient that acts as an anti-inflammatory. This means it can help to calm skin irritation and provide an overall soothing sensation. It also helps other ingredients absorb more readily into the skin. When combined, all three of these ingredients pack quite a punch against the most common eye area complaints. We recommend this one especially if you want something that is soothing and just plain works.
Clarins Multi-Active Eye
Metallic applicators are popular with de-puffing eye creams for bags and puffiness because they help with drainage. Clarins' Multi-Active Eye cream features an ultra-cold metallic tip that will help reduce puffiness and eye bags for an instantly refreshed, rejuvenated, bright-eyed look. Organic teasel is also a featured ingredient that helps minimize fine lines, but other effective ingredients include vitamin E (to fight off free radicals), glycerin (to soften and moisturize) and caffeine (to also help with de-puffing). Though definitely on the pricier side, especially when compared with the drugstore options, it will provide results.
References: Dermato Endocrinology, "Hyaluronic Acid: A Key Molecule in Skin Aging"; The Cut, "10 Conspiracy Theories About The World's Most Infamous Skin Cream"; Indian Journal of Dermatology, Venereology and Leprology, "The Effects of a Daily Facial Lotion Containing Vitamins B3 and E and Provitamin B5 on the Facial Skin of Indian Women: A Randomized, Double-Blind Trial"; Clinical Interventions in Aging, "Retinoids in the Treatment of Skin Aging: An Overview of Clinical Efficacy and Safety"; Indian Dermatology Online Journal, "Vitamin C in Dermatology";