Dark circles under your eyes can be a telltale sign of age, but that's not the only reason these pesky shadows appear. While cosmetic procedures such as laser treatments and chemical peels can positively impact darkness, they can be costly and must be performed regularly to maintain results. With that said, this is why eye creams are a go-to treatment. They're available in various price points, are easy to use, and there's a formula to meet all skin types and tones.

Even so, the great eye cream debate continues. Can a topical product actually reverse rings? Read on to find out what the best under eye cream for dark circles can — and cannot — do for the delicate skin around your orbital area.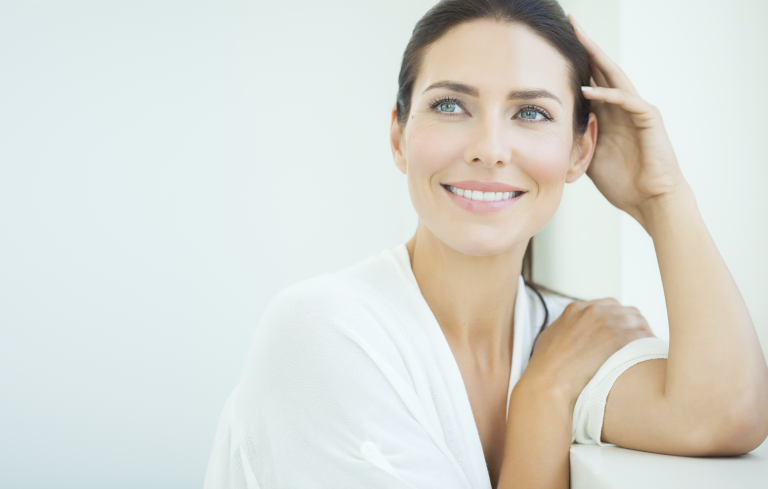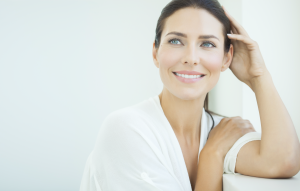 The List:
Formulyst Anti-Dark Circle Eye Cream, $59
Carrot & Stick The Eye Cream, $50
100% Pure Coffee Bean Eye Cream, $29
Biossance Squalane Marine Algae Eye Cream, $54
No7 Laboratories Dark Circle Corrector, $27
Boscia Indigo Eye Cream, $38
Pacifica Rose Jelly Beauty Sleep Under Eye Gel, $14
Neocutis Illuminating Eye Cream, $97
Dermalogica Total Eye Care, $54
Clinique All About Eyes Rich Cream, $58
L'Oreal Paris Revitalift Triple Power Eye Treatment, $24.99
Shiseido White Lucent Brightening Eye Treatment, $65
Caudalie Premier Cru Anti-Aging Eye Cream, $99
CeraVe Eye Repair Cream, $11
SkinBetter Science InterFuse Eye Cream $105
La Roche Posay Pigmentclar Eye Cream, $43
SkinMedica TNS Illuminating Eye Cream, $92
Burt's Bees Brightening Eye Treatment, $12.90
La Prairie Skin Caviar Luxe Eye Cream, $400
Estee Lauder Advanced Night Repair Eye Supercharged Complex, $64
Ole Henriksen Banana Bright Eye Crème, $39
What Causes Dark Circles? 
Several factors cause infraorbital dark circles, so they are a common challenge in dermatology and aesthetic medicine. 
The Natural Aging Process
As we get older, bone volume, collagen, and facial fat all decrease leading to a hollowed-out appearance that worsens the darkness's appearance. This is what's known as intrinsic (aka chronological) aging. This genetically determined process is influenced by:
Fluctuating hormones.

The deteriorating effects of free radicals such as sun exposure and pollution.

The body's inability to repair damaged skin.

Lower levels of hyaluronic acids within the skin.

The loss of collagen and elastin that gives our skin tone.

Thinning skin that reveals the blood vessels underneath the eyes, making circles appear even darker. 
Related: Best Eye Creams
Genetics and Ethnicity
While aging skin is a combination of intrinsic (chronological) and extrinsic (sun exposure and lifestyle) factors, genes also play a role. Perhaps you've inherited your mom's fair skin that makes the capillaries under your eyes more prominent. Genetics can be associated with collagen levels and melanin production, which can contribute to dark circles. 
Ethnicity also plays a role. Research suggests dark circles are prevalent in all skin colors and types, but even more so in African-Americans, Southeast Asians, and Southern Italians.
Lack of Sleep 
We commonly hear statements such as "you look tired," "I didn't sleep well, hence the dark circles under my eyes." Studies confirmed that sleep-deprived individuals are perceived as more fatigued, less attractive, and even less healthy than when they are rested, confirming the everyday notion of beauty sleep and suggesting a role of sleep history in social interactions. Lack of sleep can also cause dark circles and paler skin, which causes blood vessels beneath the skin to become more apparent, exacerbating the appearance of dark circles. Experts agree that getting seven to eight hours of shuteye each night can help reduce shadowy rings. 
Eye Strain
Most of us are guilty of staring at a computer screen or another electronic device for too long, which causes eye strain because the blood vessels are forced to work overtime. As with allergies, when blood vessels become inflamed due to an overproduction of cortisol, it makes the area under the eyes appear darker. 
Allergies
Whether you have seasonal allergies or are allergic to dust or mold, either type can prompt a release of histamines, which triggers an inflammatory response. When blood vessels under the eyes become irritated and inflamed, dark circles can ensue. 
Poor Diet or a Nutritional Deficiency 
A diet primarily made up of salty, high-processed foods and excessive alcohol can contribute to circles because you're retaining water. Salt and alcohol are dehydrating, leading to eyelid oedema — an accumulation of fluid that typically appears purplish because of the orbicularis muscle (responsible for the closing of your eyelids) located in the lower eyelid. 
Second, your skin — around your eyes included — has a way of telling you whether or not you're eating a balanced diet filled with nutritious foods or three courses of junk. Perhaps you have an iron (or another vitamin and/or mineral) deficiency because you're not consuming enough leafy greens, meat, and legumes. If you're loading up on caffeinated beverages, adrenal exhaustion could be the root of your dark circles. Another possible cause is eating too little or too much. This behavior causes the body and its internal systems to work overtime. 
Smoking and Alcohol Consumption
Both smoking and drinking can increase dark circles by dehydrating the skin. Alcohol can cause blood vessels to dilate under the eyes, making dark circles appear more prominent. The nicotine in cigarettes causes the blood vessels to constrict in the skin's outer layers, impairing blood flow. Decreased blood flow means your skin doesn't get as much oxygen or vital nutrients like vitamin A or C. Both alcohol and cigarettes can interfere with getting a good night's sleep, which, as noted above, triggers those rings that you see upon waking up. 
Related: Best Eye Cream for Wrinkles
Do Eye Creams Work for Dark Circles?
What is the best eye cream for dark circles? Is there really such a thing? Well, think about it: Dark circles are mainly caused by factors beyond your control (aging, genetics) or lifestyle habits that you can change — if you're willing to commit. With that said, no eye cream in the world will cancel out the fact that you're not getting enough sleep, can't ditch the cigarettes, or have the same genes as your mother. Make an effort to make the necessary lifestyle changes that you can control to minimize the appearance of dark circles.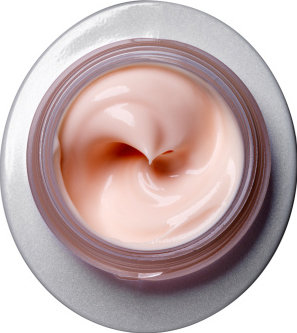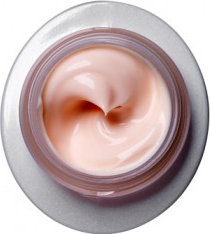 Ingredient 101: What to Use for Dark Circles Around Eyes
Some notable treatments can make a moderate improvement. The best eye cream for dark circles is formulated with ingredients such as:
Hyaluronic Acid 
Hydrates, plumps, and brightens the delicate skin under the eye area, which helps to mask darkness under the eyes. 
Vitamin K
Often used to help skin recover from surgery or cosmetic procedures like chemical peels or laser treatments, vitamin K is believed to benefit cuts, wounds, and bruises heal considerably faster than usual. It's also a star ingredient in many eye creams because it can help brighten dark circles and increase skin elasticity.
Caffeine
When used around the eye area, caffeine can reduce the inflammation associated with dark circles and puffiness by narrowing the blood vessels.  
Vitamin C
Vitamin C protects your skin from elements like the sun (though it is not a replacement for sunscreen), pollution, and cigarette smoke. It also discourages melanin production in the skin, which means it helps hyperpigmentation issues (think brown spots), evens skin tone, and increases radiance. C also has a hydrating effect on the skin.
Related: Best Firming Eye Creams
Peptides
Peptides help keep the eye area firm and smooth by stimulating collagen growth, which helps plump the under-eye area, concealing under-eye circles. 
Niacinamide
Vitamin B3, aka nicotinamide (also known as niacinamide), has numerous benefits — which is why it's an essential ingredient in many skincare formulas. When it comes to the eyes, it enhances the skin's resilience, hydrates, calms inflammation, guards against free-radical damage, and brightens. 
What to Expect From an Eye Cream for Dark Circles
Just remember that there's no such thing as a quick fix. As with any product in your skincare routine, patience is a virtue, so you may need anywhere from four to six weeks to start to see an improvement. If you do not see the results you want, book an appointment with a skincare professional such as a dermatologist or an esthetician.
The Best Under Eye Cream for Dark Circles: Top 21 for 2021