Your eyes are the first thing that people see. While you may be feeling refreshed and perky, when your eyes are puffy, lined and ringed by dark circles, you may look like you've only had a few hours of sleep. While fine lines are inevitable as we age, when they're combined with puffiness and dark circles, you may feel that you're not putting your best self forward. You may feel that people are noticing your wrinkles rather than you.
To switch the focus back to your eyes rather than any imperfections, here's a look at what causes under eye bags and puffiness, and some of the best eye creams for dark circles, puffiness and under eye bags.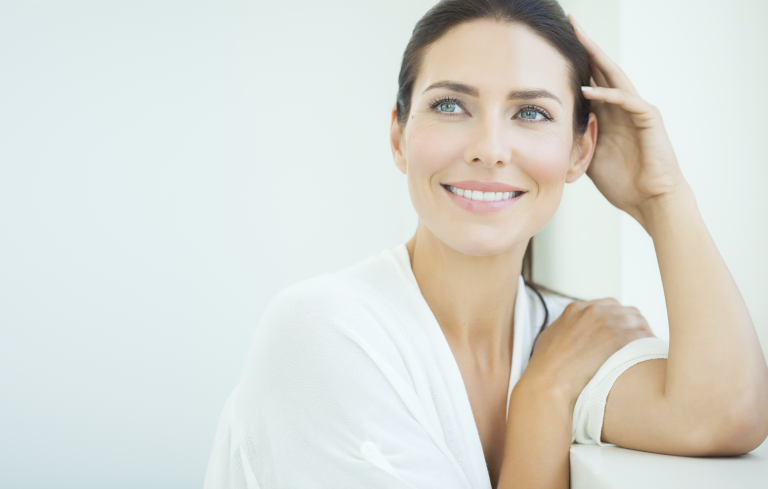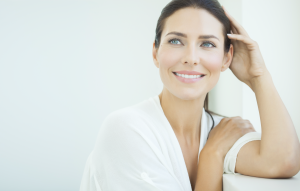 Why Does Aging Show Up Around the Eyes First?
Call them laugh lines or crow's feet. While they can be chalked up to plenty of holidays in the sun and good times spent laughing, crinkles around the eyes are an inevitable part of the aging process, which often shows up in the eye area first. Why? The skin around the eye area is delicate and thin, and it doesn't produce as much oil as other parts of the body- which means it's usually the first place you'll see the signs of aging. As we get older, our levels of collagen and elastin, which support the skin, dip. This means that lines appear and the skin around the eyes becomes droopy and crepey.
Although genetics and skin color are a factor, other things play a role in how quickly fine lines appear. The sun's damaging rays, squinting, smoking and rubbing your eyes all contribute to eye wrinkles. Your preferred sleeping position and even the material of your pillowcase play a role as constant creasing of the face can lead to wrinkles. Environmental factors and lifestyle habits can also be behind puffiness and dark circles.
What Causes Dark Circles?
Perhaps you do everything right – you get eight hours of sleep, drink plenty of water and wear sunscreen religiously but no matter what you do, you still have dark circles under your eyes. Dark circles can make us look more tired and worn out than we really are, and can make people look older as well.
While lack of sleep can cause dark circles to appear, it's not the only cause. The skin around the eyes is much thinner than elsewhere on the body, which means that habits and genetics show up here first. As our bodies slow down collagen production as we age, the veins around the eyes become more noticeable, making the under eye area look blue or purple. Hormonal changes can also exacerbate under eye circles, and genetics weigh in too. Those of us with olive and darker skin tones have more melanin under the eyes, which shows up as dark circles.
If you spend a lot of time in front of a screen, repetitive eye strain can cause blood vessels around the eyes to enlarge. This means the skin surrounding your eyes can darken, causing dark circles to appear. Allergies can also trigger dark circles, as can dehydration.
Related: How to get rid of dark circles
What Causes Under Eye Puffiness?
Puffiness is marvelous when it comes to things like kittens and marshmallows but there's nothing cute about puffiness in the eye area. Many of us wake up to puffy eyes that unfortunately don't deflate as the day goes on. Puffy eyes can be caused by a multitude of things ranging from lack of sleep to hormones and stress. Salty foods, stress and crying also contribute to puffiness, as do seasonal allergies.
Puffy eyes also become more common as we get older. As we age, collagen production dips and blood flow decreases, resulting in the dreaded puffy eyes. The sun, smoking and drinking also contribute to bags.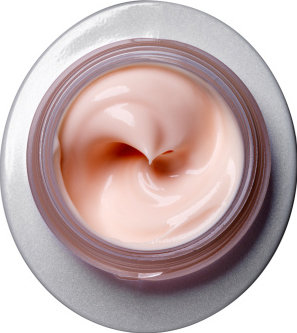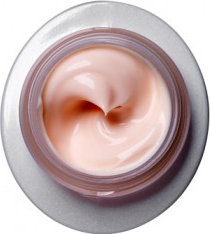 What Causes Under Eye Bags?
If you have ever wanted to send your under eye bags packing, we fully understand. Eye bags are one of the most common but frustrating ailments, and there are plenty of reasons why people develop them. Chalk them up to eating too many salty foods, which can draw water into the skin's tissue. Poor circulation also cause under eye bags. The aging process and genetics also contribute to them. As we age, our skin becomes thinner and weaker, which means that under eye bags are more likely to appear. Add in some late nights and restless sleep, and as you get older you'll see that your skin, especially the thin skin around the eyes, doesn't "bounce back" like it used to. Skin color and genetics also play a role. Bags under the eyes are more common in people with olive skin.
What Are Some Home Remedies for Under Eye Bags, Puffiness and Dark Circles?
There many ways to tackle under eye bags, puffiness and dark circles, and many people swear by home remedies. For generations women have been applying cold things to de-puff eyes, whether it's slices of cucumber, chilled tea bags or spoons that were stored in the freezer. Applying something cold to the eyes makes sense – the cold helps depuff tired eyes by restricting the blood vessels. Tea bags provide an extra dose of ammunition as the caffeine is a powerful antioxidant than can help shrink undereye bags by increasing blood flow to the area. Other options include a gentle application of chilled aloe vera gel, or flushing out your sinuses using a neti pot if you suspect that puffy, baggy eyes are caused by allergies. Jade rollers are also popular as a manual way to depuff eyes.
Best Ingredients for Dark Circles and Puffy Eyes
Although a tube of eye cream cannot fake a solid eight hours of sleep and a balanced diet, it can do wonders in a pinch. When you need to depuff tired looking eyes and lighten up dark circles, read the label on the eye cream carefully. Look for caffeine which helps to shrink puffy eyes, as well as vitamins A, C and E which work together to lighten and brighten skin. Nourishing hyaluronic acid and squalene gives the delicate eye area a much needed boost of moisture and help to fill in fine lines. Many of the best eye creams contain green tea, which is high in caffeine, as well as antioxidants and skin strengthening peptides.
Related: How to get rid of under eye bags
Best Eye Creams for Dark Circles, Pufiness and Bags
The best dark spot corrector is Formulyst's Anti-Dark Circle Eye Cream. 
Here's the list.