Brand background
Anyone who has walked down the skin care aisle of a drug store is familiar with Olay. Trusted by millions of women around the world, Olay is the best selling anti aging skin care range in five continents. This multi-billion dollar brand produces hundreds of different beauty products, which can make it pretty daunting to choose a product to fit your specific needs. In order to help with this issue, our Olay review will cover key products in the Olay skin care line, key formulation details, Olay reviews from real customers, and alternatives for you to consider. 
What are the Best Skin Care Products of 2021?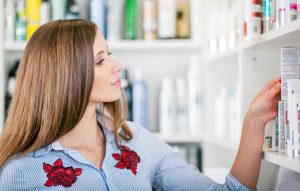 Key products
Olay offers a wide variety of skin care products, including cleansers, toners, masks, mists, moisturizers, serums, treatments, and sun protection products. Since there's way too many Olay skin care products to discuss in one review, we've narrowed it down to the top three products: Olay Regenerist Micro-Sculpting Cream, Olay Regenerist Whip, and Olay Regenerist Retinol 24.
The Olay Regenerist Micro-Sculpting Cream is an anti-aging moisturizing formula that is said to penetrate deep into the skin's surface in order to improve texture and elasticity. Olay claims that users will be able to see visible wrinkle results starting on day one, and that over time their formula will regenerate surface cells to help "take years off your skin age". 
Olay Regenerist Whip is an ultra-light SPF 25 moisturizer that is said to hydrate, improve elasticity, and firm skin for a lifted look, as well as diminishing the appearance of fine lines and wrinkles.
Olay Regenerist Retinol 24 is a nighttime face moisturizer that is said to promote visible improvements in fine lines and wrinkles, smoothness, brightness, firming, dark spots, and pores.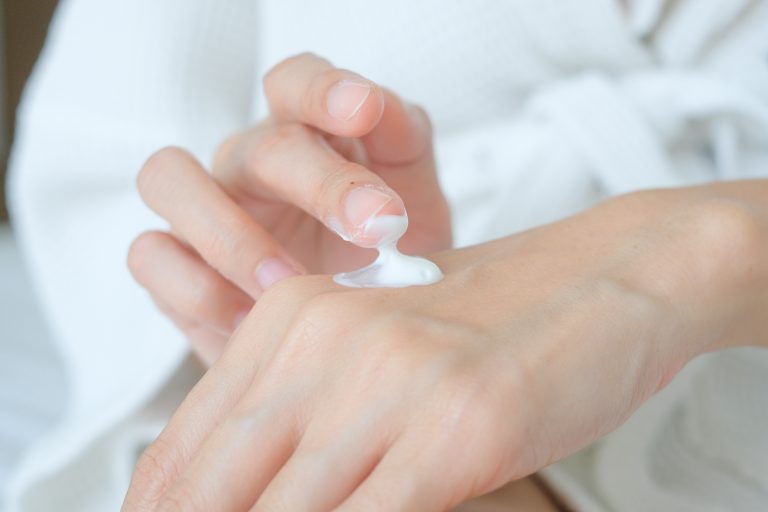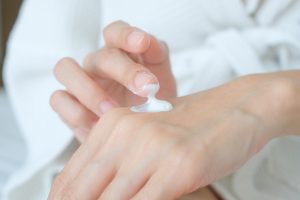 Key formulation
According to the brand, some of the key ingredients that are used throughout the Olay skin care line include glycerin, niacinamide, retinyl propionate, and amino peptides. Below we'll discuss each of these key ingredients in detail so you'll know exactly what you're getting in Olay skin care products. 
Olay claims that glycerin is used in their products because it "hydrates to plump fine lines and wrinkles". And while this is true, the effect is only temporary. In order to understand why, we'll need to explain how glycerin works. Glycerin is a humectant, which means its structure has several hydrophilic (water loving) groups, primarily hydroxyl groups (OH). The OH groups hydrogen bond with water, essentially "grabbing" it and holding it on the skin. Humectants slow water from evaporating and therefore keep the skin hydrated. 
Humectants like glycerin provide temporary anti-aging effects because the extra hydration is extra volume, which effectively plumps out the skin and makes lines and wrinkles less noticeable. However, this effect is transient – as soon as the moisture content in skin decreases, lines and wrinkles will return to normal size. Unfortunately, some skin care brands may use high concentrations of humectants in their products that are claimed to provide anti-aging effects without any other ingredients to correct signs of aging. You may think the product is working because your skin looks plump after use, but these effects are just from the humectant (in this case, glycerin). 
The next key ingredient used in many Olay skin care products is niacinamide, a form of vitamin B3 that provides numerous benefits to the skin. For instance, it is well-known as a potent antioxidant. According to the Journal of Clinical Aesthetic Dermatology, it "increases the antioxidant capacity of skin after topical application by increasing the reduced forms (NADPH), which have potent antioxidant properties." In addition, studies have shown that niacinamide can repair the skin barrier and improve skin moisture, as well as reduce inflammation, blotchiness, hyperpigmentation, acne, and wrinkling. 
Olay used a vitamin A derivative called retinyl propionate in their retinol products, such as Olay Regenerist Retinol 24. Retinyl propionate is an ester of retinol and propionic acid. After being absorbed into the skin, retinyl propionate goes through a series of reactions until it becomes retinoic acid (the active form). Retinoic acid has the capability of minimizing the appearance of fine lines and wrinkles, improving uneven skin tone, restoring skin firmness, and shrinking the appearance of enlarged pores.
The final key ingredient used in several Olay skin care products is amino peptides. Peptides are chains of amino acids and the building blocks of skin cells. They are commonly used in anti-aging skin care products due to their ability to increase collagen production. Collagen is the most abundant protein in our bodies and it helps give your skin strength and firmness. As we age, collagen weakens and the body produces less collagen. Additionally, environmental factors, like sun exposure and pollution create free radicals that cause collagen to degrade over time. The result? Lines, wrinkles, and sagging skin. Using products with amino peptides are thought to help build new collagen, resulting in firmer, more youthful skin.  
Olay Reviews
Olay reviews on the brand's website are overall very positive, with the Olay Regenerist Micro-Sculpting Cream receiving the most customer reviews: over 23,000! Out of all these reviews, the Micro-Sculpting Cream averages 3.9 out of 5 stars. 
What are some alternatives to Olay?
After reading the formulation details, you can see that Olay uses several beneficial yet standard ingredients in their skin care products. If you're looking for skin care products that include unique ingredients based on the latest research and cutting-edge technology, we recommend Formulyst. 
One example is Formulyst's Ultimate Youth Concentrate, which includes key ingredients such as Epidermal Growth Factor (EGF) and five unique peptides. EGF is a protein naturally found in cells called fibroblasts, which are responsible for producing collagen. It is thought that EGF signals to fibroblasts to produce more collagen, which leads to cell growth, proliferation, and wound healing. As we age, our ability to produce EGF decreases, resulting in the key signs that contribute to aging skin. Applying products that increase EGF production, such as the Formulyst Ultimate Youth Concentrate, may increase skin strength and integrity.