If you haven't heard of ZO Skin Health, there's a good chance you've heard of its founder, Dr. Zein Obagi. Dr. Obagi is also the creator of his namesake line of skincare products which were available everywhere from TheDermStore.com to Walmart. He left that brand in 2006 and launched a new skincare company in 2007 called ZO Skin Health. His concept is to address skin concerns at the cellular level and combine products with in-office procedures. In interviews, Dr. Obagi has called it "the future of intensive skincare Here's a look at ZO Skin Health, what it sells and is it right for you?
What are the Best Skin Care Products of 2021?
What is ZO Skin Health?
ZO Skin Health sells a wide range of skincare products designed to cleanse, tone and exfoliate. There also specific products to address anti-aging concerns, acne and redness, as well as eye creams, sun protection and body lotions. Products are available individually as well as in kits.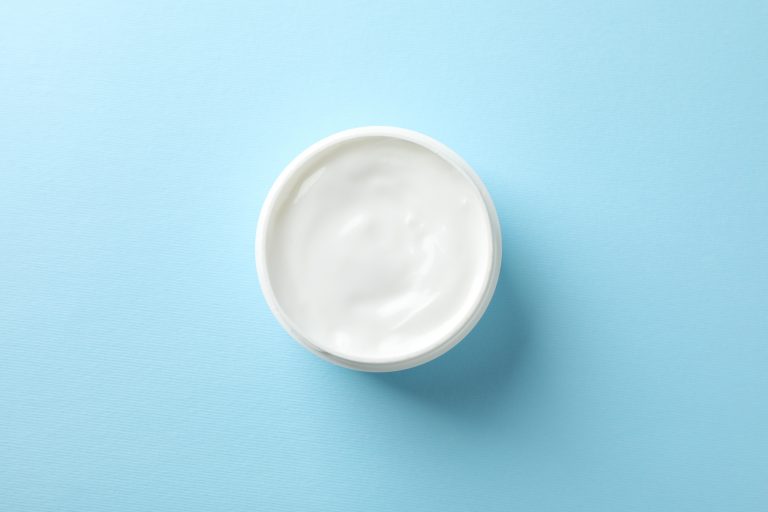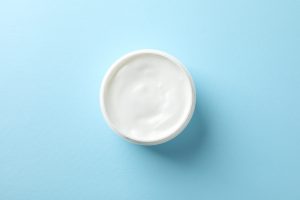 How Does ZO Skin Health Work?
ZO Skin Health is based on the idea that products are only one part of a complete skincare regimen, and they should be used in conjunction with in-office procedures. In media interviews, Dr. Obagi explained that his treatments are a two stage process. The first step is to prep the skin at home with a regimen of ZO Skin Health products before doing undergoing an in-office procedure from an authorized ZO dermatologist or at one of his own skin centers, located in California, Texas and Florida as well as Cairo and Dubai, among others. Dr. Obagi outlined the concept in an interview with Byrdie in this way: "You have to get the skin ready to do the procedure," he says. "It'd be like asking someone to run a marathon if he's never trained in his life. You need to train someone to run a marathon. Same thing with the skin."
The at-home routine covers the basics: cleansing, toning and exfoliating along with creams and serums to target specific concerns, such as acne or redness. Sun protection is also a big part of the ZO Skin Health routine. Once the regimen has been followed for around six weeks, patients are ready for in-office procedure. Some people may only need a lactic acid peel to tighten the skin, while others may need to follow that up with a laser resurfacing treatment. Dr. Obagi has explained in media interviews that his approach to skincare is an aggressive one, but one that yields results. Healing from a procedure can take six to eight weeks, and will be done under medical supervision.
What Products Does ZO Skin Health Sell?
The ZO Skin Health product line includes around 40 individual items. There is also a separate ZO Skin Health Medical collection which includes products that available only by prescription, such as Pigment Control Crème 4% HQ, a high potency bleaching solution that contains 4% hydroquinone. Here's a breakdown of items available to consumers.
ZO Skin Health Cleansers
ZO Skin Health Gentle Cleanser – This cleanser is intended for daily use and contains oats and glycerin.
ZO Skin Health Exfoliating Cleanser – Jojoba esters help slough off dead skin cells in this exfoliating cleanser.
ZO Skin Health Exfoliators
ZO Skin Health Exfoliating Polish – Magnesium crystals remove dead skin cells to help smooth the skin.
ZO Skin Health Dual Action Scrub – This scrub works to control oil while also removing dead skin cells.
ZO Skin Health Tone
ZO Skin Health Calming Toner – Ingredients such as witch hazel in this toner help to soothe skin and balance pH levels.
Zo Skin Health Complexion Renewal Pads – Glycolic acid and botanical extracts work to exfoliate the skin while also balancing it.
ZO Skin Health Anti-Aging
ZO Skin Health Growth Factor Serum – This lightweight gel is designed to help improve hydration and elasticity while also reducing the appearance of fine lines.
ZO Skin Health Radical Night Repair – Packed with 1% retinol, this evening cream works to reduce sun spots and improve the texture of skin as well as fine lines.
ZO Skin Health Brightening
ZO Skin Health Retinol Brightener 1% – This cream is designed to tackle hyperpigmentation and improve skin tone with the addition of 1% retinol. The product is also available in .5% and .25% retinol formulas.
Zo Skin Health Brightalive – Instead of retinol, this cream contains skin brightening and exfoliating ingredients such as papain and soothing almond oil.
ZO Skin Health Targeted Products
Zo Skin Health also sells products designed for anyone with skin concerns such as acne or redness with products such as Acne Control which contains rooibos leaf extract and tea tree oil, and Rozatrol for redness.
What Ingredients Are in ZO Skin Health Products?
Many of the products in ZO Skin Health Products contain commonly used skincare ingredients such as the gold standard retinol (a vitamin A derivative) for tackling fine lines and hyperpigmentation, as well as the humectant glycerin and nourishing vitamin E. The Brightalive cream contains extracts from sunflower seed oil and rosemary leaf extract to help soothe skin, while the toners are formulated with witch hazel as well as glycolic acid which helps to dissolve dead skin cells. Sodium hyaluronate – or hyaluronic acid, which occurs naturally in the body and can hold up to 1,000 times its weight in water, is found in the hydrating Renewal Crème. Caffeine, coenzyme A and plankton extract are some of the key ingredients in the Cellulite Control body cream, while the Intense Eye Cream contains retinol, vitamin E and mica and titanium dioxide which help give skin a blurring effect.
How Much Do ZO Skin Health Products Cost?
Zo Skin Health Products are expensive. The Sun Spray 50 is $50, while the Intense Eye Cream is $130. The Radical Night Repair with 1% retinol is $170 while the Enzymatic Peel is $50, and the Daily Power Defense Serum is $150. Zo Skin Health products are also sold as kits. The Daily Skincare Program is $124, and includes four products- the Exfoliating Cleanser, Exfoliating Polish, Complexion Renewal Pads and Daily Power Defense. The six piece Aggressive Anti-Aging Program is $263 and contains the Hydrating Cleanser, Exfoliating Polish, Complexion Renewal Pads, Daily Power Defense, Radical Night Repair and Renewal Crème.
Where Can I Buy ZO Skin Health Products?
ZO Skin Health products are sold on the company's website and skincare centers as well as through its network of dermatologists. Some products, such as the Pigment Control Program + Hydroquinone, are only available with a prescription.
Do ZO Skin Health Products Work?
When trying to decide if a product works, it's important to keep in mind that everyone's skin may react differently to the same product. One person's miracle cream may cause a breakout in someone else, so a little trial and error is always needed when finding the right products for yourself. It's hard to find reviews of ZO Skin Health products anywhere other than the company website as distribution is limited.
The Exfoliating Polish gets 4.9 stars from 51 reviews on ZO Skin Health's website. Feedback ranges from "Love using this daily. It makes my skin look and feel so clean!" and "I was looking for a significant skin care regime due to sun and age issues on my face. OTC products no longer made an impact. I'm extremely happy with ZO skin care line, and have repurchased al their products so far." Someone who didn't like it found that it was "Rough on skin, even though it feels good going on. Too abrasive."
The Radical Night Repair gets a 4.7 star rating from 20 reviews. Fans call it "life changing" and a "game changer." One reviewer said, "I have struggled for years to keep my forehead clear of milia (hard bumps that only a skilled aesthetician can remove with a lancet), but this product has kept my forehead clear for the first time. It is STRONG. I highly recommend going light and easy." Those who didn't like it found it to be too strong. "I really wish this product had come with a warning. I used 3 pumps the first time, and had extreme peeling and burning for several days."
Blogger Tanya Foster tried the skincare line for two weeks. Her conclusion is that "My skin is hydrated and brighter. It feels moist and protected. And yes, I recommend giving them a try!" and blogger Jessie Kessie's verdict is that "I think these are fantastic products if you are looking for serious skin care. If you have never used active ingredients such as Vit A or C, AHA/ BHAs in the past, start slowly and gently."
What Are Some Alternatives to ZO Skin Health?
ZO Skin Health products may not be the right choice for everyone, because it may not react well with your skin or the price tag is too high. You may not like the aggressive approach to skincare or may not want to combine products with in-office procedures. If you're looking for skincare products to address the signs of aging, consider Formulyst and Advanced Dermatology.
Formulyst's philosophy is long-term and effective skincare. The brand wants to help its customers achieve their best looking skin, rather than covering it up with makeup. The comprehensive line of products targets everything from wrinkles to dark spots and dry skin- as well as the delicate eye area.
Formulyst's Luminous Skin Serum targets skin discoloration thanks to Triple Brightening Technology, a powerful blend of naturally derived alpha arbutin (derived from the bearberry plant), Rumex extract (a plant that helps stop the production of melanin) and a biomimetic peptide. The serum leaves skin looking lighter, brighter and more luminous.
The star ingredient in Formulyst's Anti-Aging Night Cream is the gold-standard of wrinkle fighters – retinol. This vitamin A derivative helps tackle fine lines, crow's feet as well as dark spots. What makes this formula different is that it contains a high dose of retinol as well as ultra-soothing and hydrating safflower seed oil and jojoba, which lock moisture in and help minimize any potential irritation.
Fans of skincare kits, which take all the guesswork out of creating your own regimen, should try Advanced Dermatology. This no nonsense brand offers a pared down approach to skincare. The packaging is simple and streamlined, and the products bring skincare back to the basics. The kit contains just six essential items including a daily cleanser; serum; anti-wrinkle firming treatment; night cream; day cream and an eye cream. In other words, everything you need to achieve your best possible looking skin.
There's no need to compromise when it comes to finding skincare that is effective and safe. Carrot & Stick takes a tough love approach to skincare, perfectly balancing the power of plants with cutting edge science. Not only is Carrot & Stick good for your skin, it is also good for the environment as the formulas skip harmful chemicals as well as the preservatives, emulsifiers and thickeners commonly found in skincare products.