Niacinamide might sound like a toxic chemical that you'd rather not put on your skin, but really it's just another name for vitamin B3, a water-soluble vitamin that works near miracles for skin. It is extremely versatile, addressing problems like lack of elasticity, fine lines and even dark spots. It improves skin barrier function and helps reduce redness and blotchiness, and even yellowing of the skin. There's even evidence that it can reduce acne blemishes. On top of all that, it's also an antioxidant that can prevent free radical and environmental damage.
Thanks to its many incredible abilities, niacinamide can now be found in a variety of skin care products. It can safely be combined with other ingredients, including retinol and vitamin C, to give skin an even bigger boost. Together, they can make brightness and wrinkle reduction easier to achieve. Honestly, you definitely want these ingredients in your skin care arsenal if you're serious about keeping your skin looking beautiful and youthful.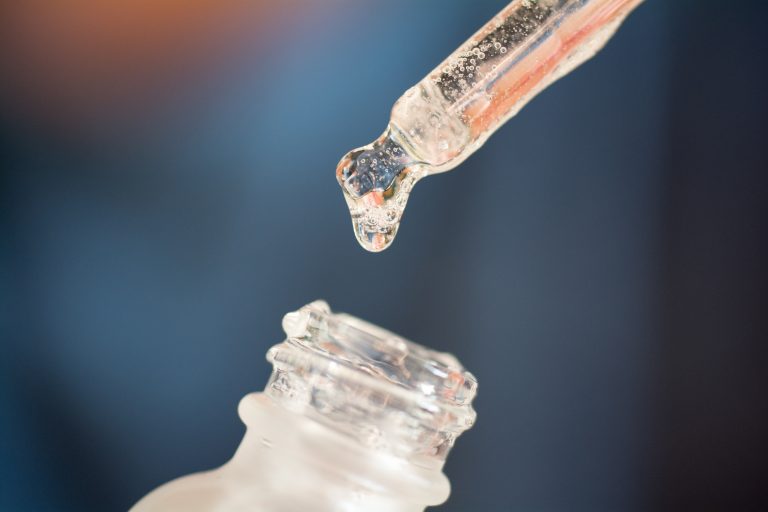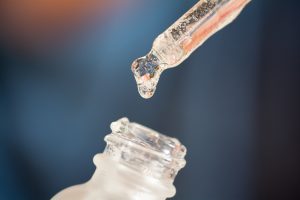 Niacinamide, luckily, is also great for any skin type, even sensitive ones that may be prone to problems. Moreover, using niacinamide serums will help the moisturizers you use afterwards to absorb even better and go to work better as well. It essentially enhances the moisturizing abilities of creams and lotions to even more efficiently provide hydration to skin. This is great because it allows you to get the most from the other skin care products you use, and shouldn't be sniffed at certainly.
We've curated a great list of the best niacinamide serums so you won't have to worry about finding the right one for you. Check them out below!
SkinCeuticals Metacell Renewal B3
This formula from SkinCeuticals contains 5% niacinamide and a firming peptide concentrate. It also boasts 15% pure glycerin, a powerful humectant that hydrates and helps plump up skin. The benefits of this serum include: skin renewal, a strengthened skin barrier, fading away of discoloration and blotchiness and firming of skin. It helps improve and even skin tone and softens the appearance of wrinkles.
Murad Rapid Age Spot Correcting Serum
Murad's Rapid Age Spot Correcting Serum contains niacinamide, plankton extract and vitamin C to help combat signs of aging and discoloration. Vitamin C and niacinamide working together can dramatically fade away dark spots, and you can see these results in clinical studies conducted by the company. This is suitable for all skin types and formulated without parabens, sulfates, phthalates or gluten.
The Ordinary Niacinamide 10% + Zinc 1%
This affordable serum boasts many positive reviews from users. It's also extremely affordable at only $6. Combined with zinc, it can actually address the problem of blemishes as well. It essentially works by balancing sebum (oil) on the skin, and would be a great choice for oilier complexions.
Dr. Dennis Gross Skincare C+ Collagen Brighten & Firm Vitamin C Serum
Niacinamide, vitamin C and CoQ10 team up in this serum to rage battle against all types of skin concerns. Niacinamide combined with vitamin C will help beautifully brighten dull, uneven skin for a truly luminous complexion. Meanwhile, CoQ10 helps neutralize free radicals to prevent further skin cell damage (free radicals are unstable atoms that damage cells throughout the body and can lead to premature aging). All in all, this is a great one to have in your beauty cabinet.
Skin Inc. Vitamin B3 Serum
Skin Inc.'s potent niacinamide serum also contains hyaluronic acid and panthenol (vitamin B5), both of which provide loads of hydration for tired, thirsty, dehydrated skin. Obviously you already know how many issues niacinamide alone tackles, but combined with these other ingredients it will further strengthen the skin barrier (a healthy skin barrier prevents problems like irritation), and plump it up while also addressing unevenness and discoloration. This is also safe to use around the delicate eye area.
Eve Lom White Advanced Brightening Serum
A luxurious option (it costs $150), this Eve Lom serum focuses mostly on brightening dullness and fading away dark spots. In addition to niacinamide, it contains a brightening ingredient called dermapep to "unify" skin tone. Other ingredients include a powerful tri-peptide and micro algae extract. The tri-peptide reduces wrinkle depth, softening their appearance, while the algae extract helps boost cell turnover to reveal a more radiant look.
SkinMedica Lytera 2.0 Pigment Correcting Serum
Another serum focused on correcting dark spots and discoloration, this formula relies on niacinamide and tri-peptide 30 to fade away darker blotchiness for a more uniform appearance. In studies, 95% of users said they noticed a lightening of these dark spots after regular use. This also includes tranexamic acid to further improve the appearance of hyperpigmentation.
Formulyst Active Serum – Vitamin B, C, E, Ferulic + Niacinamide
This serum is loaded with vitamins to give your skin hydration and brightness, while also providing antioxidant protection. Vitamin C will work on lightening dark spots caused by sun damage or acne scars, while vitamin E is a very potent antioxidant that will protect greatly against free radical damage. Ferulic acid is also a powerful antioxidant that only becomes stronger when combined with vitamins C and E. Antioxidant protection is vital because without it, skin would be ravaged by free radicals and forced to age much faster than normally. This serum is definitely the ultimate antioxidant creation. As a bonus, it includes hyaluronic acid to plump up wrinkles and restore youthfulness.
Dr. Jart Cicapair Tiger Grass Re.Pair Serum
Dr. Jart's Cicapair is specially formulated to treat blemishes and redness. It is a soothing formulation that can reduce blotchiness and redness caused by inflammation thanks majorly to niacinamide. It also features an herbs complex that includes yarrow and resurrection plant to act as support for the skin barrier. A "minerals solution botanic complex" that includes magnesium, calcium and potassium helps soothe skin to tone down redness and inflammation. This is a great choice if your skin is prone to breakouts.
InstaNatural Niacinamide 5% Face Serum
In addition to 5% niacinamide, this serum contains rosemary extract, hyaluronic acid, vitamin E and avocado oil. Hyaluronic acid will help with plumping up existing wrinkles to make them less noticeable. Vitamin E is a stellar antioxidant to help with preventing signs of aging. Rosemary extract also has antioxidant benefits, and avocado oil is a great skin conditioner, meaning it helps soften skin and protect against dehydration. Basically, you can help resolve a variety of skin concerns with this one serum.
Biossance Squalane + Peptide Eye Gel
Many people suffer from dark undereye circles, but it doesn't have to be an impossible problem. Thanks to the niacinamide in this eye gel, the darkness commonly found under the delicate eye area can be reduced. Eyes will look brighter and less tired as a result. Meanwhile, the squalane in this formula provides a burst of hydration to keep wrinkles and fine lines at bay. This formula also contains caffeine to reduce puffiness, hyaluronic acid to plump up lines and several peptides to fight against wrinkles.
Verso Hydration Serum with Niacinamide
Though it is a bit of a splurge at $95, Verso's Hydration Serum with Niacinamide will provide intense, long-lasting moisture as it also imparts the many benefits of niacinamide (stronger skin barrier, less hyperpigmentation, etc). It also contains vitamin E and fatty acids, which provide antioxidant protection and help condition skin, respectively. The result is skin that is smoother, tighter, firmer and more radiant.
COSRX BHA Blackhead Power Liquid
COSRX is a popular K-beauty brand. This product in particular was made to fight acne, especially blackheads with its powerful complex of BHAs (beta hydroxy acids). Beta hydroxy acids penetrate deep into skin to remove the "glue" that keeps dead skin cells and sebum (oil) trapped inside hair follicles, or pores. But beyond that, this serum contains hyaluronic acid to provide hydration (this is important because BHAs can dehydrate skin) and niacinamide to help with brightness. Acne-prone skin can often be plagued by post-inflammatory hyperpigmentation, so having an ingredient that fights this is essential to a truly clear complexion.
PCA Skin Hyaluronic Acid Boosting Serum
If you're looking for a serum specifically for mature skin or skin that has begun to show signs of aging, this one is an excellent choice. Niacinamide, hyaluronic acid, sodium hyaluronate (the salt of hyaluronic acid) and ceramides all provide hydration and moisture to prevent skin from getting overly dry. Dry skin is more prone to wrinkling, after all. Niacinamide also helps gradually remove and fade away age spots that can also be a problem for older skin. This product is also free of irritating dyes and fragrances, so it will be safe for sensitive skin.
References: Dermatologic Surgery, "Niacinamide: A B Vitamin That Improves Aging Facial Skin Appearance"; Journal of Cosmetic Dermatology, "Nicotinic Acid/Niacinamide and the Skin"