Online reviews show that The Ordinary skincare products are popular with consumers, with most products receiving high customer ratings.
In addition to providing quality products, the company also educates their customers, creating The Ordinary Skincare Guide and The Ordinary Skincare Routine for multiple skin types and conditions.
What do dermatologists think of this brand? Our 2021 The Ordinary Review reveals the best and worst of this popular brand.
The Ordinary Skincare Brand: Product Formulation Philosophy
The Ordinary brand of skincare products launched in 2016.
This company aims to create clinical solutions to a variety of skin conditions at an affordable price.  According to the New York Times, The Ordinary keeps all their products under $15.
The affordability of The Ordinary's products is one of the things that helped the company gain a popular following so quickly. The quality of their products is what keeps their customers coming back.
The Ordinary is a conglomerate of the global skincare brand Deciem. Brands under the Deciem umbrella are cruelty-free and formulated without the use of:
Mineral oil
Sulfates
Coal tar dyes
Parabens
Formaldehyde
Mercury
The core values of The Ordinary brand include honesty and integrity. One of their biggest goals is to pioneer innovation, and the people behind this brand want to see skincare evolve with the help of the latest scientific data.
The Ordinary Best Sellers: 7 of the Top-Ranking Skincare Products
Choosing the best The Ordinary products was not an easy feat, but we did it! Here's our review of The Ordinary skincare brand's best sellers.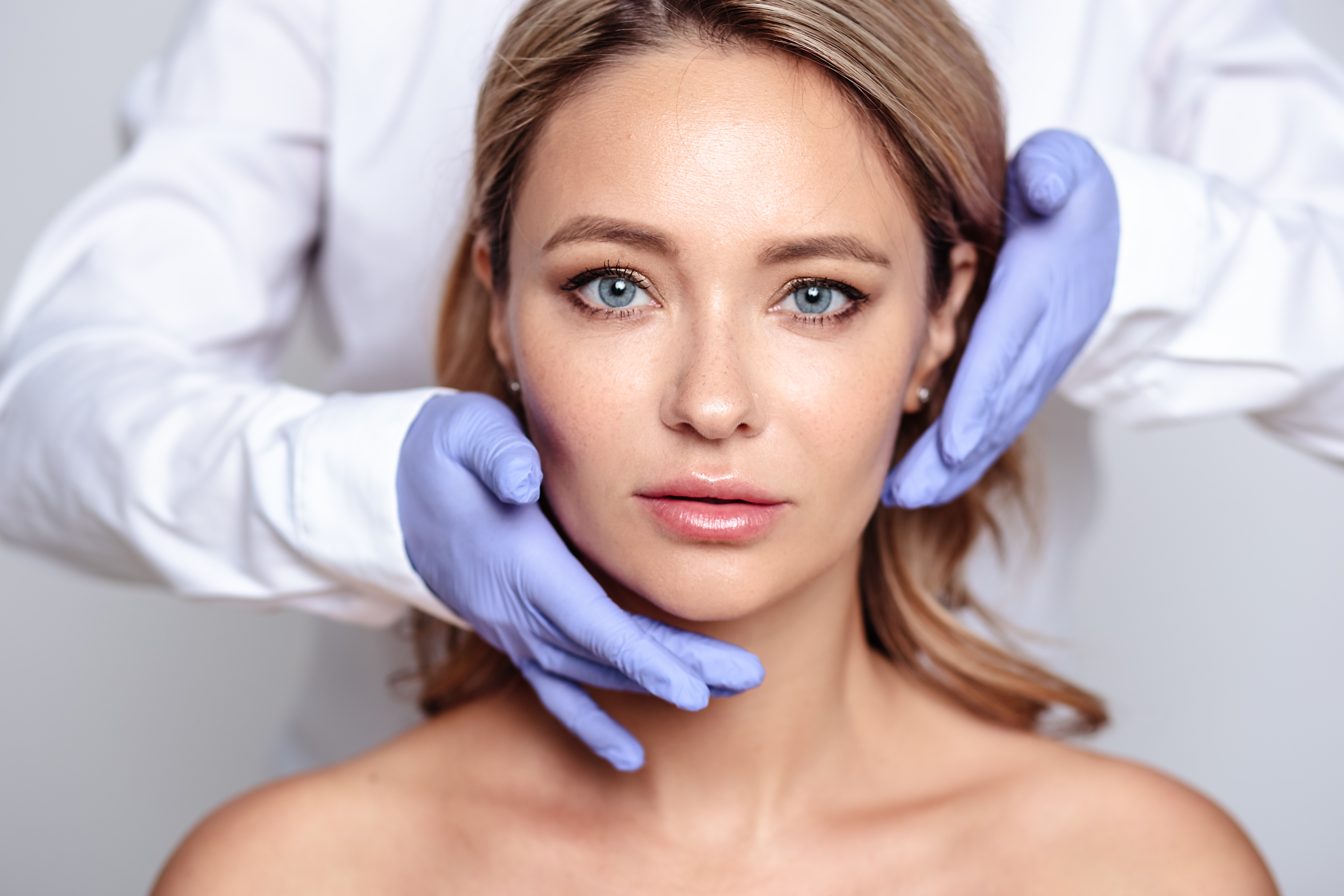 Most customers across multiple platforms give The Ordinary high ratings saying their products improve skin texture, reduce breakouts, and reduce lines and wrinkles.
Ingredients: Rosa canina seed oil
Product Claim: Daily support formula for all skin types.
Price: Under $10
Side Effects: Some reports of breakouts
Reviews: Nearly 90% of people who've tried this product are happy with the results. Customers liked that it locked in their moisturizer, faded hyperpigmentation, and didn't feel greasy or heavy.
Our Rating: 5.0
Ingredients: Granactive retinoid
Product Claim: A serum emulsion to reduce visible signs of aging (dullness, uneven texture, wrinkles, and fine lines) without irritating the skin.
Price: Under $10
Side Effects: Breakouts or dryness
Reviews: Nearly 90% of Sephora customers would recommend this product. Because of the low cost, some people use it on their hands as well as their face and notice wonderful anti-aging results. The low retinoid percentage prevents irritation, so even people with sensitive skin can use it.
Our Rating: 5.0
Ingredients: Lactic acid and Tasmanian pepperberry
Product Claim: A peel that reduces dullness, fine lines, wrinkles, uneven texture, and uneven skintone.
Price: Under $7
Side Effects: A few customers complained of irritation and breakouts.
Reviews: 9 out of 10 customers said they love this product and would highly recommend it. One user says they "swear by it." Compared to other similar products that left their skin irritated and dry, this product made their skin feel and look plump, soft, and youthful.
Our Rating: 5.0
Ingredients: Squalane
Product Claim: A light-weight solution that prevents loss of moisture and increases hydration.
Price: Under $8
Side Effects: Can cause breakouts for people with oily skin
Reviews: Most reviewers found the product to be light-weight and didn't cause them to break out even though they have acne-prone skin. Customers found the product to leave them with supple, healthy-looking skin.
Our Rating: 5.0
Products with fewer high-quality ingredients produce the best results.
Ingredients: Mandelic acid
Product Claim: Light-weight exfoliating serum
Price: Under $7
Side Effects: Negative reviews complained of a greasy feel/breakouts
Reviews: Over 1300 people have rated this product on Amazon, with 75% of them giving it 5/5 stars. Customers found it to be a gentle exfoliating product that helped with hyperpigmentation and reduces acne flare-ups.
Our Rating: 5.0
Ingredients: Propanediol and pinus pinaster bark extract
Product Claim: A serum that enhances hydration and improves the elasticity and appearance of the skin.
Price: Under $10
Side Effects: Can feel sticky and oily; causes breakouts
Reviews: Over 92% of Sephora users recommend this product. Customers who have combination skin felt like the product balanced their skin, improving dryness while reducing oiliness and breakouts. Elasticity and skin texture improved for many. Users have called it amazing and transformative.
Our Rating: 4.0
Ingredients: Niacinamide (vitamin B3) and zinc
Product Claim: Reduces oiliness and makes pores appear smaller.
Price: Under $6
Side Effects: Some users ended up with breakouts after use
Reviews: The Ordinary Niacinamide review is one of the best. Eighty-three percent of reviewers on Sephora recommend this product. Most reviewers say it has a calming effect on their skin, reduces the occurrence of blemishes (including cystic acne), and shrinks pores. Some have called this the "holy grail of skincare for acne-prone skin."
Our Rating: 4.5
The Ordinary Review: 3 Products with the Worst Reviews
Not everything can be a winner; we did find a few that had lower ratings than the rest.
Even top brands like The Ordinary have some duds, but even the lowest-rated products still had hundreds of positive reviews from customers who would recommend them to others.
1. Vitamin C Suspension 23% + HA Spheres
Ingredients: L-Ascorbic acid (vitamin C) and dehydrated spheres of hyaluronic acid
Product Claim: An effective solution for uneven skin tone, wrinkles, and fine lines.
Price: Under $6
Side Effects: Skin inflammation and breakouts
Reviews: This is the lowest rated The Ordinary product on Sephora and Ulta's websites, earning 3.6 out of 5 stars from customers. Some said the product flaked on their skin. Others said it didn't mix/layer well with other products. Many customers simply wrote, "not for sensitive skin."
Our Rating: 3.5
Ingredients: Glycolic acid, lactic acid, salicylic acid
Product Claim: An exfoliating mask that fights blemishes, improves the texture of the skin, and increases the skin's radiance.
Price: Under $8
Side Effects: Can make sensitive skin tender, sore, and inflamed
Reviews: The majority of reviews have been positive. As soon as it was released, it was a hit. Unfortunately, customers with sensitive skin felt that this "acid bath" was just too much.
Our Rating: 4.0
Ingredients: Matrixyl Synth'6 and Matrixyl 3000 peptide complexes, hyaluronic acid, Relistase peptide complex, Syn-Ake peptide complex
Product Claim: A multi-peptide serum that targets common signs of aging including dryness, uneven skin texture, dullness, fine lines, and wrinkles.
Price: Under $15
Side Effects: Breakouts
Reviews: Many customers had positive things to say about this product—however, most of the negative reviews are from people who experienced severe breakouts.
Our Rating: 4.0
How We Rate The Ordinary Skincare Products
The Ordinary already rates high with our team because of the high-quality ingredients and the absence of a number of harmful ingredients often found in skincare products, particularly "affordable" products.
Another way we rate products on our review lists is by looking at what the customers have to say.
A company can say anything they want about their product, but the real proof is in what the customer has to say after they've tried the product.
We check high and low reviews to see if there are any patterns, such as multiple people thinking a product smelled like plastic vs. a handful of people having an allergic reaction. We also check for a common theme in the positive reviews. We want to know what makes the product so great!
Your feedback matters. If you try a new product, be sure to review it whether you loved it or hated it. What you have to say can help a company improve their product and help new buyers decide whether a product is worth investing in or not.
Our Conclusion: The Ordinary Sets the Bar High for Other Skincare Brands
Since its debut, The Ordinary has received glowing reviews. The products work, and experts in the skincare industry respect the brand not only for the quality of their product but for the company's transparency. They take the time to explain the ingredients and science behind each formulation.
The people behind the brand also take steps to help customers who've had negative experiences with their products, providing them with various guides, including The Ordinary Patch Test Guide.
The Ordinary ranks high because of high-quality ingredients, an exciting formula philosophy, and great customer service.
What are the Best Skin Care Products of 2021?
What are some alternatives to The Ordinary?
If you've tried products by The Ordinary and weren't happy with the results, we'd like to recommend an alternative for you to consider. As far as peptide serums go, we'd say Formulyst's Anti-Wrinkle Peptide Serum is truly one of the best. This serum stands out from others on the market because it combines six rejuvenating peptides to help smooth the appearance of fine lines and wrinkles. In addition, this formula contains hydrating ingredients like glycerin, chondrus crispus extract, and sodium hyaluronate. All of these ingredients draw moisture into the skin in order to maintain hydration while simultaneously giving the skin a more plump appearance. Ultimately, Formulyst's Anti-Wrinkle Peptide Serum helps to smooth the appearance of fine lines and wrinkles – leaving skin looking and feeling smoother, stronger, and radiantly more youthful.
There's no need to compromise when it comes to finding skincare that is effective and safe. Carrot & Stick takes a tough love approach to skincare, perfectly balancing the power of plants with cutting edge science. Not only is Carrot & Stick good for your skin, it is also good for the environment as the formulas skip harmful chemicals as well as the preservatives, emulsifiers and thickeners commonly found in skincare products.