The story behind Ghost Democracy Skincare
Launched in August of 2019, Ghost Democracy Skincare is a line of clean skincare products that delivers high concentrations of active ingredients at a low price point. After working 12+ years in big beauty corporations, founder Rex Chou started Ghost Democracy out of a need for industry change. Chou's passion was to create a clean skincare brand that was as transparent as its ingredients. In this review, we'll discuss a few of the best selling products, key ingredients, Ghost Democracy Skincare reviews from real customers, an alternative for you to consider, and more!
What are the Best Skin Care Products of 2023?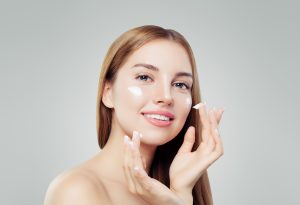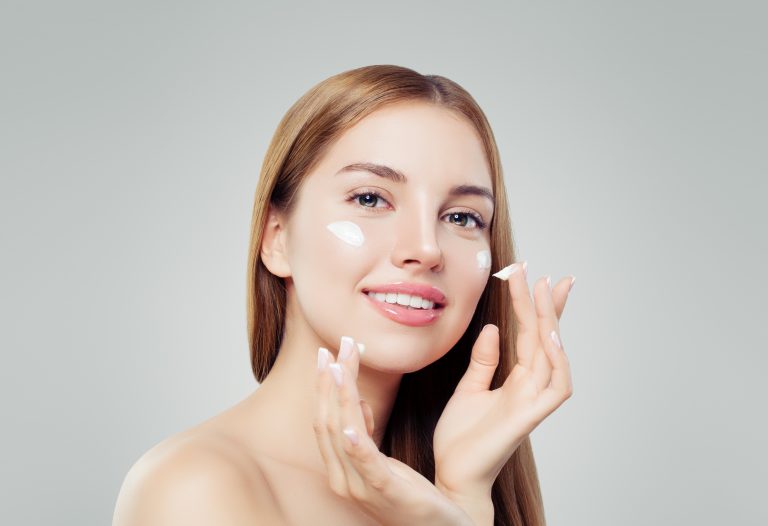 What are the best selling Ghost Democracy Skincare products?
Ghost Democracy makes it easy for you to get started by including their best selling products in The Starter Kit, which includes a cleanser, serum, and moisturizer. 
The Ghost Democracy cleanser is a sulfate-free cleanser that can be used both morning and night to gently cleanse and exfoliate without stripping skin of its natural moisture. This cleanser can be used by all skin types.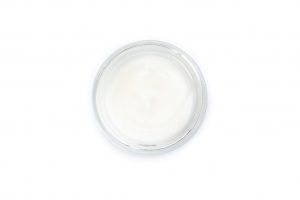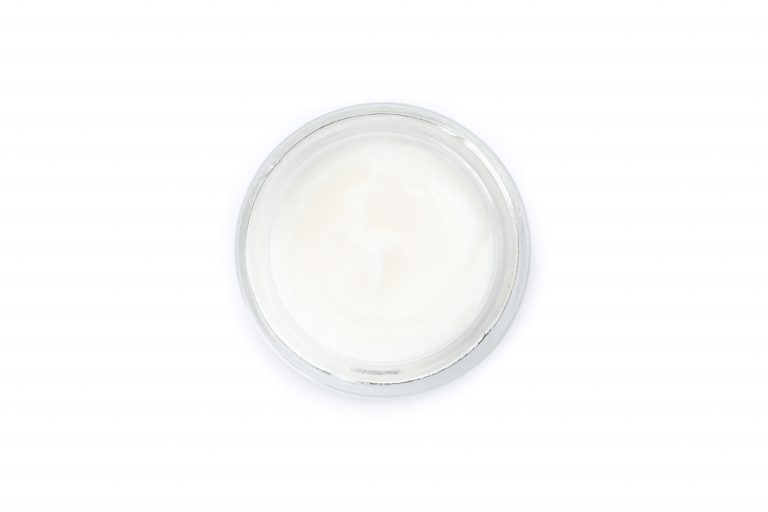 You can customize your starter kit by choosing between two Ghost Democracy serums: Floodgate Hyaluronic Acid Serum or Lightbulb Vitamin C Serum. Floodgate Hyaluronic Acid Serum is a lightweight moisture-boosting serum that is said to instantly hydrate, firm, and smooth the skin. Lightbulb Vitamin C Serum is a waterless brightening serum that is said to even and enhance skin tone and texture. 
The Clean Lightweight Daily Face Moisturizer is an oil-free, lightweight daily face moisturizer that is said to intensely hydrate for refreshed, balanced skin all day. It is non-greasy, absorbs quickly, and can be used by all skin types. 
In addition to these best selling Ghost Democracy Skincare products, the brand also offers Boomerang Firming Eye Concentrate and Softglow Facial Oil. Boomerang Firming Eye Concentrate is a refreshing eye cream that is claimed to reduce puffiness, fine lines, and the appearance of dark circles to improve under-eye resilience and texture. Softglow Facial Oil is a nourishing plant-based facial oil that is said to deeply hydrate with lightweight softening oils for smoother, glowing, healthier-looking skin. This facial oil is non-greasy and absorbs quickly into the skin. 
What are the key ingredients in Ghost Democracy Skincare?
Before we discuss the key ingredients in Ghost Democracy Skincare it's important to mention what's not in these skin care products. The brand believes there should be a "higher standard of clean" when it comes to skincare. According to this standard, they go beyond simply "no sulfates and no parabens" and also formulate with no silicones, essential oils, fragrance, drying alcohols, formaldehyde, phthalates, synthetic dyes, PEG compounds, MEA / DEA / TEA, or EDTA. Since there are less chemicals in Ghost Democracy Skincare products, that means they can use higher concentrations of active ingredients.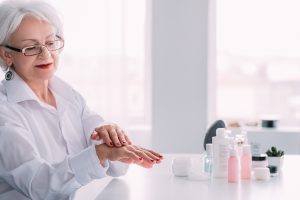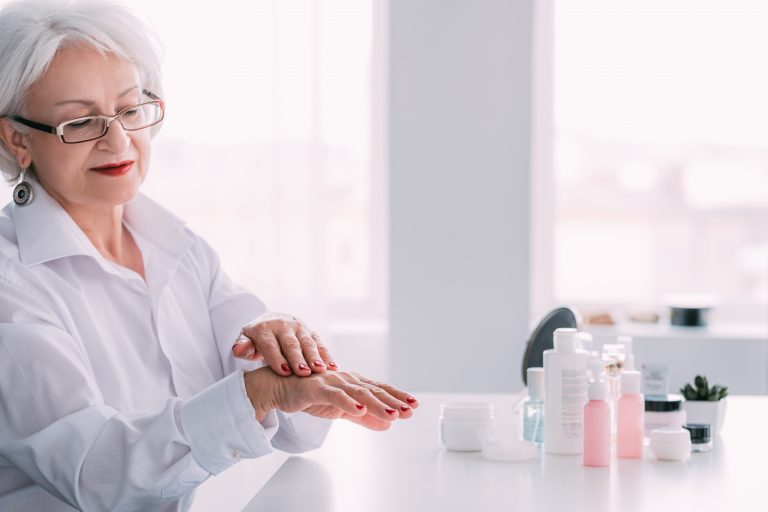 For example, the Ghost Democracy Vitamin C Serum contains 18% vitamin C in the stable form of tetrahexyldecyl ascorbate. Once absorbed into the skin, tetrahexyldecyl ascorbate is converted to ascorbic acid, which provides numerous benefits to the skin. Ascorbic acid exerts potent antioxidant activity. Like other antioxidants, ascorbic acid is capable of protecting the skin from free radicals and reactive oxygen species (ROS). Ascorbic acid also serves as a cofactor for two enzymes involved in the biosynthesis of collagen. By increasing the amount of collagen in the skin, signs of aging will be diminished and the skin will appear more firm. Lastly, ascorbic acid can decrease the appearance of dark spots and improve uneven skin tone through inhibition of melanin synthesis.
Another key ingredient in Ghost Democracy Skincare products is hyaluronic acid. Hyaluronic acid is a glycosaminoglycan (GAG), a long polysaccharide (sugar molecule) composed of disaccharides called amino sugars and uronic acid. GAGs are negatively charged and thus tend to attract positively charged sodium and potassium ions. In turn, this causes the GAGs to absorb and hold a large amount of water. In fact, hyaluronic acid can hold up to 1,000 times its weight in water! The brand uses low, medium, and high molecular weight hyaluronic acid in the Floodgate Hyaluronic Acid Serum. Low and medium weight hyaluronic acid can penetrate into the deep layers of skin, while high molecular weight hyaluronic acid stays on top of the skin to instantly plump and firm. 
One unique ingredient that can be found in Ghost Democracy Skincare products is reishi mushroom extract. Throughout history in holistic medicine practices, including Traditional Chinese Medicine, reishi mushrooms have been considered to be adaptogen herb-like substances, meaning they help us deal with the negative effects of stress. When applied to the skin, this bitter mushroom contains compounds that may fight bacteria and viruses. It also has beta-glucans, which are antioxidant sugars that penetrate deep into the skin where they can calm inflammation and promote wound-healing in cells, thereby improving the texture of skin.
Where are Ghost Democracy Skincare products sold?
Ghost Democracy Skincare products are sold on the brand's website, as well as third party sellers like Verishop. 
What is the Ghost Democracy Skincare return policy?
Ghost Democracy offers customers free returns, and their return policy simply states, "If you don't love our products for any reason, please let us know at [email protected] and we'll take care of you."
Is Ghost Democracy Skincare cruelty free?
Ghost Democracy Skincare is cruelty free. The brand does not test finished products or ingredients on animals, and neither do their suppliers or any third-parties. In addition, Ghost Democracy does not sell their products where animal testing is required by law.
Ghost Democracy Skincare reviews
Ghost Democracy Skincare reviews on the brand's website are overall pretty positive, with most products receiving 4 or 5 star ratings. 
Ghost Democracy Skincare reviews for the cleanser average to 4.5 out of 5 stars, with most reviewers confirming that it does what it's supposed to do: clean the skin well without stripping the skin of its natural oils. There is only one negative review that says the cleanser did cause a little bit of dryness. 
Reviews for the Ghost Democracy Vitamin C Serum average to nearly 5 out of 5 stars, and many reviewers mention that this serum really helps to fade dark spots and minimize fine lines. A lot of customers also really appreciate the low price. Negative reviews are about the texture of the serum, which some find to be too greasy. 
Ghost Democracy Skincare reviews for the Floodgate Hyaluronic Acid Serum average to 4.5 out of 5 stars. One very positive review says, "I love this serum! As a former make-up artist, I've tried and discarded many, but this one is a keeper. This serum plumps my skin without being greasy, leaves my skin smooth, and it is affordable. Plus, no secrets on the ingredients – they are plainly listed on the bottle, and it's affordable!" The negative reviews for this serum aren't really that bad, they simply call this product "okay" and that they expected more. 
What are some alternatives to Ghost Democracy Skincare?
Overall, Ghost Democracy is truly a clean skin care brand with several products that we think are formulated pretty well. The only thing the brand's portfolio lacks is an anti-aging serum or cream. While the Ghost Democracy Vitamin C Serum can provide some anti-aging benefits, there are many more ingredients that the skin needs in order to appear firm and youthful. That's why we recommend using an all-in-one serum for healthy, younger-looking skin, such as Formulyst's Anti-Aging Concentrate.
The Anti-Aging Concentrate is a fragrance free, highly concentrated formula that conditions your complexion and helps reduce the appearance of age spots, wrinkles, and fine lines. This serum contains natural ingredients like squalane, green tea, vitamin C, and vitamin E. All of these ingredients provide powerful antioxidant activity, protecting the skin against environmental free radicals. In addition, this serum contains Matrixyl 3000, a peptide complex composed of the matrikines palmitoyl tripeptide-1 and palmitoyl tetrapeptide-7, which work synergistically to restore and maintain the skin's youthful appearance by signaling to cells to produce more collagen. Lastly, the Anti-Aging Concentrate includes alpha-arbutin to help brighten the complexion and ProBioBalance to help restore the skin's microbiome.
There's no need to compromise when it comes to finding skincare that is effective and safe. Carrot & Stick takes a tough love approach to skincare, perfectly balancing the power of plants with cutting edge science. Not only is Carrot & Stick good for your skin, it is also good for the environment as the formulas skip harmful chemicals commonly found in skin care products.