Who wouldn't want to look like Cindy Crawford? The iconic supermodel may be in her early 50s now but she hardly looks any different than she did in her modeling heyday. What's her secret? Crawford might attribute her flawless looking skin to Meaningful Beauty, the anti-aging skincare line she founded with French skincare expert Dr. Jean-Louis Sebagh.
What are the Best Skin Care Products of 2021?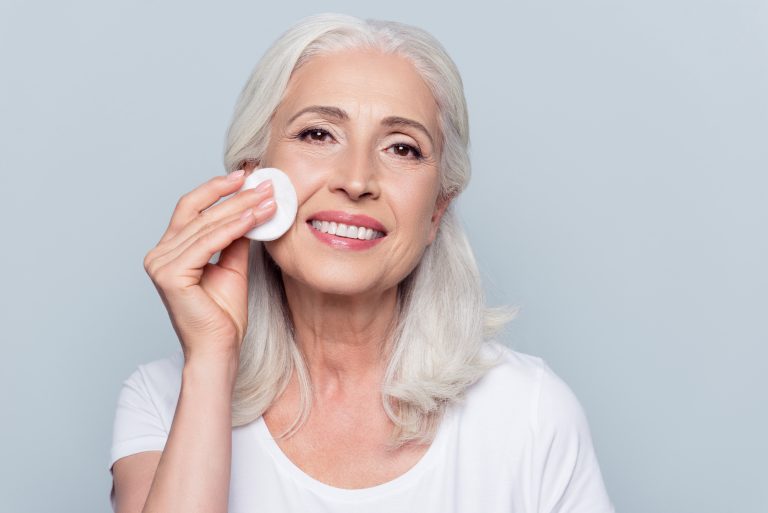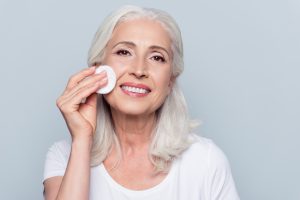 What is Meaningful Beauty?
You've probably seen the infomercials for Meaningful Beauty on television. It was launched in 2005 by Crawford and Sebagh. The line is based on Crawford's skin care routine and includes a wide range of products with an anti-aging focus.
What Makes Meaningful Beauty Unique?
The concept of Meaningful Beauty is to deliver high quality but affordable anti-aging skincare products. The star ingredient in the line is extracted from a rare type of French melon, and is an antioxidant known as superoxide dismutase (SOD). The company says its one of the most powerful antioxidants on the market. Meaningful Beauty products are formulated to fight free radicals, help support the stimulation of natural collagen and rejuvenate the skin. The brand's approach to skincare is a combination of preventive care as well as tackling the signs of aging by keeping skin healthy, hydrated and nourished.
What Products Does Meaningful Beauty Offer?
Meaningful Beauty offers a wide range of products that include cleansers and toners; exfoliators and masques; eye creams; moisturizers; sunscreens and serums. The products can be purchased as part of a packaged system, and the company offers three different kits, with a choice of five, six or seven piece system.
Here's the breakdown of what's included.
The five piece system is a basic skincare regimen, containing a skin softening cleanser, serum, day cream with a SPF 20, serum and an eye cream for $39.95. That kit is designed to help lift and firm the skin. The six piece system is slightly different, with a retinol cream and an exfoliator for $49.95. It is formulated to lift, tone and tackle fine lines and wrinkles. The seven piece kit is meant to do all of that plus target dark spots and hyper pigmentation, and also includes a dark spot correcting treatment for $59.95.
On the current Meaningful Beauty website, customers are offered a choice of two free gifts with the purchase of a kit. This might include a lip and eye duo, or a Targeted Treatment Trio, which is a selection of ampules.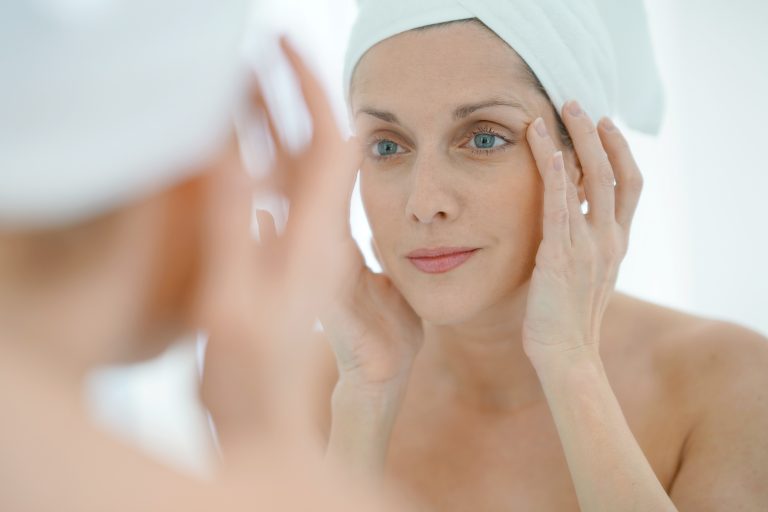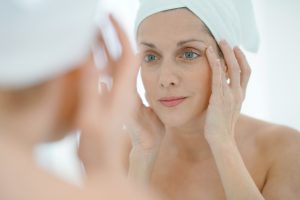 What Are Some of the Key Meaningful Beauty Products?
Meaningful Beauty has a wide range of products, but some of the staples are its cleansers, moisturizers and serums. Here's a closer look.
Meaningful Beauty Skin Softening Cleanser: This soap free cleanser is designed to be mild but effective for whisking away dirt, makeup and sweat that builds up during the day. The creamy formula helps maintain the skin's pH balance and is free of oils and fragrance. It's also loaded with galactaric acid—an antioxidant extracted from apples.
Meaningful Beauty Crème de Sérum: Serums form the foundation of many skincare routines, including this one from Meaningful Beauty. The serum contains the brand's signature ingredient, superoxide dismutase (SOD) which is derived from a rare French melon. Peptides and vitamin C help tackle the signs of aging and brighten the skin, while hyaluronic acid keeps skin hydrated and nourished. The serum should be applied once a day at night.
Meaningful Beauty Antioxidant Day Crème Broad Spectrum SPF 20: The Meaningful Beauty daytime moisturizer is designed to be multitasker. It helps to protect against the damaging rays of the sun, while keeping skin hydrated and dewy. A dose of antioxidants is meant to fight environmental aggressors.
Meaningful Beauty Lifting Eye Crème: Eyes are one the first areas to show the sign of aging, and the delicate skin here needs extra TLC- and a deeply nourishing formula. This eye cream can be applied twice a day, and is formulated to improve the appearance of fine lines and wrinkles as well as helping to de-puff eyes.
Meaningful Beauty Ultra Lifting and Filling Treatment: This dual-action serum is designed to take on the signs of aging with a multi-prong approach. It's designed to lift sagging skin while plumping up fine lines and filling them in. One of the key ingredients is an orchid extract that is meant to promote collagen production. The serum also gives skin a blurring effect to help even out skin tones and make pores look smaller.
Meaningful Beauty Ingredients
While the Meaningful Beauty products contain a wide range of ingredients, some tend to show up in multiple products. The line is based around an antioxidant known as superoxide dismutase (SOD), derived from a rare French melon. Melon also shows up in Youth Activating Melon Serum, which the brand calls "next generation melon technology." The serum contains encapsulated melon leaf stem cells. Melon extract is also found in Overnight Retinol Repairing Crème.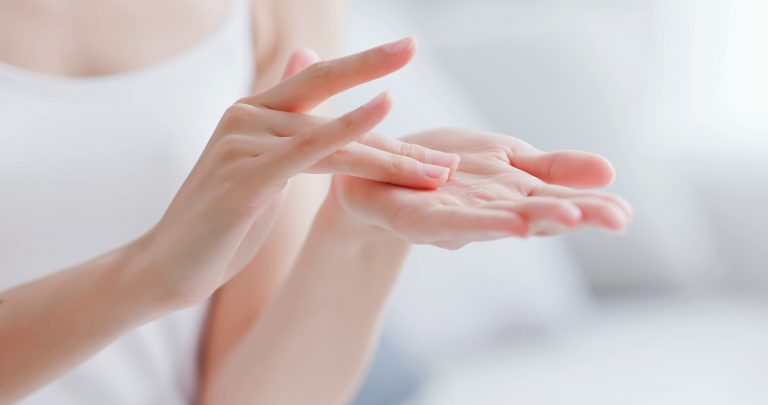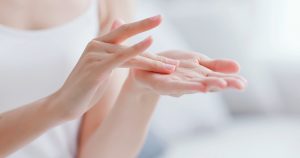 Naturally derived oils such as sunflower seed oil and sweet almond oil are found in many Meaningful Beauty products. Oils keep skin hydrated and moisturized. Sunflower seed oil can be found in Wrinkle Smoothing Capsule and is also in the formula for Intensive Triple Exfoliating Treatment, while sweet almond is found in Overnight Retinol Repairing Crème. Lifting Eye Crème—Advanced Formula contains safflower oil, which is thought to promote elasticity in the skin.
Orchid leaf extract is another key ingredient that is found in Intensive Triple Exfoliating Treatment, Youth Activating Melon Serum, as well as Ultra Lifting and Filling Treatment. Orchid extract is an antioxidant and humectant that moisturizes, soothes and conditions the skin.
How Much Does Meaningful Beauty Cost?
Customers should keep in mind that the prices listed above for the kits are meant to cover a 30 day supply of the product. Once you purchase a kit, a new kit will be mailed out every 90 days. Some people may not be aware that they are signing up for an automated delivery system. The website says that purchases are covered with a 60 day money back guarantee.
Where Can I Buy Meaningful Beauty?
The products are available on the company's website, and can be ordered on the phone. The products are only available as part of a kit on the Meaningful Beauty website, but they are sold individually on Amazon, Ulta Beauty and eBay.
Meaningful Beauty Reviews
As with any beauty product, it depends on who you ask – and how your skin reacts to a product. The Meaningful Beauty website lists over 3,000 five-star reviews of its products which range from "I used meaningful Beauty for about 10 years then quit for about 3 years and since, haven't found anything I've liked as much so I'm back!" and "Such a big difference after only 30 days. Fine lines are gone."
There are a smattering of 1-3 star reviews, which are mostly customers expressing their disappointment with the line. "I didn't see any improvement in my skin after using the product," writes one reviewer, while another one says, "Average product at best. Too expensive. Not worth it."
A wider range of reviews is available on Amazon, which sells the kits as well as individual products. On Amazon, the five piece kit has around 166 reviews, with a 3.5 average customer rating. Thirty-nine percent of reviewers give it a five star rating. "While every product in the sample kit may not be right for everyone, some are very good. Within a week, my skin is smoother, deep lines less noticeable and I look 10 years younger than I did in prior months. I say Hoorah!" Another user writes, "Love it!! My skin looks the best than it ever has!!"
Click on the one star reviews and the complaints are due to the pricing, subscription delivery method, and the general effectiveness of the product. Some reviewers say they broke out in a rash or hives while others felt the products did nothing for their skin. "Honestly? I expected something a little better. But it was no different than anything I would get it at a drugstore. I would not buy it again total waste of money."
Some users who may have initially been drawn in by Crawford expressed doubt that her ageless looks were chalked up to Meaningful Beauty, while others say, "I think Cindy Crawford has beautiful skin to begin with. That makes it much easier."
If Meaningful Beauty Isn't For Me, What Else Can I Try?
If you like the concept of a comprehensive skincare kit such as Meaningful Beauty, but find that the products aren't right for you, there are other choices. Advanced Dermatology is another option. The company focuses on complete skincare systems. The kit includes a cleanser, serum, anti-wrinkle treatment, moisturizer, day cream and eye cream- in other words, everything you need for glowing, beautiful, healthy skin.
There's no need to compromise when it comes to finding skincare that is effective and safe. Carrot & Stick takes a tough love approach to skincare, perfectly balancing the power of plants with cutting edge science. Not only is Carrot & Stick good for your skin, it is also good for the environment as the formulas skip harmful chemicals as well as the preservatives, emulsifiers and thickeners commonly found in skincare products.