While eye bags come and go, there's no doubt that they're a nuisance and can be rather difficult to conceal — but not impossible to treat. Not to be confused with dark circles (caused by blood pooling in the veins under the skin), puffy bags under the eyes occur when the skin relaxes and sags, creating a pouch-like appearance. Excess fluid can also build up there, which makes the lower lids look even puffier. However, there are several causes of swollen eyes, but luckily, there are many solutions to fix them. Let's take a deeper dive into why puffiness pops up out of the middle of nowhere, as well as preventative measures and the various treatments to choose from.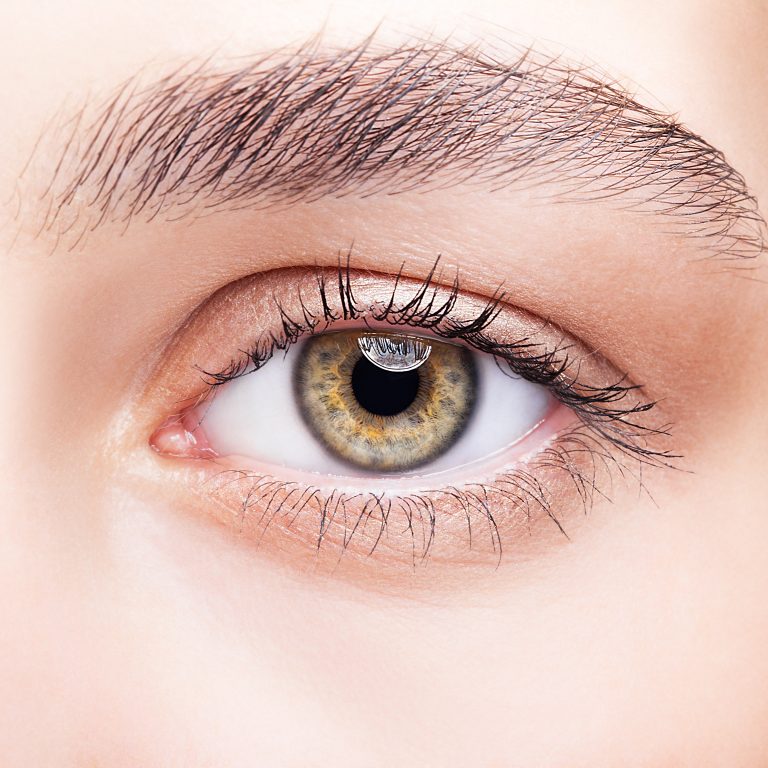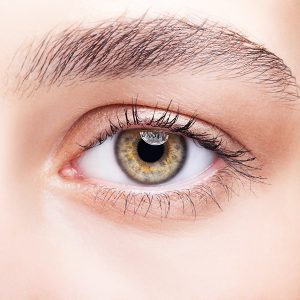 What Causes Under Eye Bags? 
There's more than one way to get under-eye bags. Which of the following are affecting your peepers?
Age:

As we get older, the skin becomes a bit looser under the eye area. Some of the fat underneath the skin's surface dissipates, and gravity pulls whatever is remaining downward. One of the reasons bags appear is because there's less fat supporting the skin. On top of it, the skin is thinner and looser, making it easier for fluid to build up, which causes puffiness. 

Sleeping:

While sleeping is vital for skin health, a horizontal position makes it easier for fluid to accumulate around the eyes, which is why you may wake up with puffiness. Throughout the day, the body is continually creating

and blinking away basal tears

. This process helps keep the eyes clean and healthy. While our bodies don't stop making tears when we're sleeping, we do stop blinking, so the tears aren't being drained through the tear ducts. In this case, the fluid is reabsorbed into the skin's tissues, causing swelling and puffiness around the eyes. 

Not Getting Enough Sleep:

On the flip side, not getting enough sleep causes your blood vessels to dilate, which increases the blood flow and makes the under-eye area dark and puffy. 

Fluid Retention:

If you indulged in a bag of salty potato chips or tend to have a heavy hand on the shaker, you're going to retain fluid — not just under the eyes, but your entire body. The eye area will be particularly noticeable upon waking up. 

Smoking:

A

John Hopkins study revealed

that nightly nicotine withdrawal during sleep could cause smokers to have a restless night. So, lack of sleep means waking up with puffy eyes. On top of this, smoking contributes to a bevy of eye diseases, including

age-related macular degeneration

, which means you lose your primary sense of vision and cannot see fine details.

Alcohol:

Studies show

that alcohol also causes peripheral vasodilation, which means the facial capillaries become dilated. This leads to wrinkles, an uneven skin tone, volume loss around eyes and lips, and under-eye puffiness.

Allergies:

Allergies occur when the body's immune system reacts to an ordinarily harmless allergen. When an allergen gets into the eye, mast cells release histamine as a defense mechanism. This reaction causes the eyes to become itchy, watery, red, and puffy. 

Crying:

The eyes make

three types

of tears. Basal tears nourish, lubricate, protect the front of the eye, and are present all of the time, while reflex tears wash away irritants. Typically, when the eyes are done tearing up, they flow into the back of the nose via tear ducts located on the inside corners of each eye. However, when we cry, there are many more tears than usual — these are known as emotional tears. The body goes into overtime trying to reabsorb the liquid, so some of it seeps in the tissue under the eyes, causing puffiness. 

Heredity:

Whether or not genetics plays a role in puffiness is debatable because everyone will eventually see some form of puffiness due to age. However, you can inherit eye allergies if one or more of your parents has them.

Health Issues:

I

f your under-eye bags are getting worse, or are not going away, consider seeing a doctor. You may be retaining fluid, which can be a sign of a severe heart, kidney, or liver disease. Puffiness can also be a side effect of a new medication, so it's worth getting checked out. 
How to Get Rid of Bags Under Eyes
There are several different options for treating under-eye bags, from more severe dermatological treatments to gentle kitchen cosmetics. Here are 30 of them. 
Dermatological Procedures
While dermatological procedures aren't for everyone, there are some effective treatments that tighten, tone, and improve bags' appearance under the eyes. 
Laser Resurfacing:

Laser resurfacing is a non-invasive treatment that uses lasers to remove layers of your skin. Most under-eye bags can be treated with fractional lasers, like the Fraxel Repair, to tighten the skin — but not enough to remove the bag. While results can be favorable, you'll need to repeat laser treatments every few months. Keep in mind that there's also a risk of hyperpigmentation and scarring. 

Chemical Peels: Chemical peels give your skin a deep and thorough exfoliation in order to expose the fresh, new skin beneath. The peeling process typically begins 48-72 hours after your treatment and can last anywhere from 2-5 days

.

It's imperative not to pick at your skin as you can cause damage such as scarring, and be sure to hydrate the eye area regularly. After the treated areas heal, your new skin is stronger and thicker and less likely to form bags

.

As with all treatments, you have to keep up with your peels if you want to maintain the results, so plan on getting a peel every month. 

Lower Lid Blepharoplasty:

If your bags aren't responding to other treatments and you're looking for results you don't have to maintain, a lower lid blepharoplasty may be the best option. The surgery removes excess skin, resulting in smooth bag-free eyes. 
Tools and Devices
An electronic eye device is an excellent investment as it can tighten, tone, and stimulate the lymph system, thus reducing puffiness. When used in conjunction with a topical eye treatment (more on that in a bit), it's like a spa experience at home.
Topical Products for Under-Eye Bags
Eyecare is a must in any skincare routine, but these picks are specifically formulated to send your under-eye bags packing. 
SkinBetter Instant Effect Gel EYE, $85: This dermatologist favorite (you need a prescription for this one) contains a hearty dose of caffeine to provide an instant tightening effect to reduce bags and puffiness. It's at the top of the ingredient list, so you know your eyes are getting a concentrated dose of this active ingredient.
Dr. Brandt No More Baggage Eye Depuffing Gel, $42: As the name suggests, this needle-free eye gel works to depuff eye bags, thanks to caffeine and elasticity-strengthening peptides — bonus points for targeting dark circles, too. Note that this treatment works best when worn over a more decadent eye cream.
Sunday Riley Auto Correct Brightening and Depuffing Eye Contour Cream, $65 : Ginseng and caffeine are the star ingredients in this cream that rapidly reduce puffiness and give the eyes a more refreshed appearance. Thanks to watermelon rind extract, sodium PCA, and cocoa and shea butters, it's also incredibly hydrating. Antioxidant packed lutein (as found in egg yolks) provides a luminous glow to the otherwise dull eye area.
StriVectin Peptight 360° Tightening Eye Serum, $69: This lightweight serum visibly tightens and firms the entire eye area while providing instant depuffing effects, thanks to a cooling applicator. StriVectin's number one selling eye serum has been clinically proven to improve firmness, elasticity, fine lines, wrinkles, under-eye bags, and puffiness, so it's genuinely an all-encompassing treatment product.
Laneige Eye Sleeping Mask, $34: You may as well make this overnight eye mask your nightly eye cream because it's got everything your eyes need so that you don't wake up to puffiness. We're talking about caffeine (there it is again), a blend of enzymes, and vitamin P, giving a youthful look to the eye area. 
bioClarity Eye Will Chill, $24.95: As if the fact that this potent gel is vegan and cruelty-free, and free of parabens, sulfates, and phthalates wasn't enough of a draw, it works on contact to depuff eye bags and banish dark circles to boot. Along with green tea, aloe, fennel, and spirulina, it's bioClarity's proprietary ingredient, Floralux (powered by plant-derived chlorophyll), corrects and protects against skin-damaging free radicals and bacteria and targets skin issues before they start. Tip: Store it in the fridge for an instantaneously cooling (and depuffing) application experience. 
Algenist Complete Eye Renewal Balm, $68: A multitasking balm that diminishes the appearance of puffiness and dark circles, but also serves as an excellent base for under-eye concealer? Who couldn't get on board with that? Formulated with patented alguronic acid, vitamin C, caffeine, cucumber, aloe, and green tea extracts, clinical studies showed significant improvements after just ten days. 
Skinceuticals Physical Eye UV Defense SPF 50, $30:

While this isn't exactly a de-puffing eye cream, sun protection is the best defense against premature aging — including eye bags. This formula is 100% mineral-based and has UVA/UVB protection. It also features a tint, so it helps to conceal bags and shadows. 

Neocutis Lumière, $97: This power-packed eye cream is formulated with hydrating hyaluronic acid, antioxidants, and a patented blend of peptides called PSP (Processed Skin Cell Proteins) that work synergistically to brighten, de-puff, and remove dark circles. You'll need a prescription for this one, which is an excellent excuse to make an appointment with a dermatologist.
Formulyst Anti-Aging Eye Cream, $85: Formulated with clarifying concentrate and moisture-rich complexes that stimulate, strengthen and hydrate, this lightweight formula is also enriched with hyaluronic acid to help restore your skin's natural suppleness and elasticity while visibly smoothing away wrinkles. This advanced eye treatment leaves skin feeling smoother and tighter. It dramatically reduces the appearance of dark circles, fine lines, and puffiness, enhancing the natural beauty of your eyes.
Home Remedies for Under-Eye Bags
Kitchen cosmetics won't have the same effect as an over-the-counter or prescription eye cream, but they can be useful as an occasional treatment to be used in conjunction with your skincare routine.
Place a cool compress on your eyes:

While sitting upright, place a cool, damp washcloth on your eyes. Apply gentle pressure. It's best if you keep the compress on for 10-15 minutes, but rewet it with cool water if it starts to get warm.

Make a potato eye mask:

Spuds contain an enzyme that can help reduce swelling. Grate two tablespoons of raw potato (1 tablespoon per eye) and place them between two pieces of gauze or into two empty tea bags. Place over closed eyes for 15-20 minutes.

Get creative with spoons: Place two metal teaspoons under cold running water for a few minutes, then rest the bottom of the spoons' cups over your eyelids for 30–60 seconds. Repeat as needed.
Experiment with hemorrhoid cream:

While this remedy may sound a bit off-putting, it's actually a secret of Hollywood makeup artists and models. The cream helps reduce the appearance of puffiness by tightening the skin. If the smell turns you off, try mixing a bit of it with your eye cream.

Slice up some cucumber:

While it seems cliche, cucumbers contain antioxidants that can help depuff swollen eye bags while reducing irritation. Place a slice on each eye and relax for 30 minutes. 
Lifestyle Changes to Prevent Puffiness Under Your Eyes
Get enough sleep:

The

National Sleep Foundation

advises healthy adults to get between 7 and 9 hours of sleep each night, and people over the age of 65 can get away with 7 to 8 hours.

Prop your head up:

If you sleep with your head raised slightly (by adding an extra pillow, for example), you can prevent fluid from settling around your eyes during sleep. 

Take allergy medication:

Try to reduce your allergy symptoms by avoiding triggers and speaking to your doctor about taking allergy medications. 

Stop drinking before bedtime:

Try to avoid drinking fluids before bed to prevent fluid retention, leading to under-eye bags.

Quit smoking:

Smoking can speed up collagen loss, making the fragile skin under your eyes even thinner. When this happens, blood vessels become more visible. 

Drink in moderation:

Not only will you sleep better by limiting your alcohol consumption (leading to poor sleeping habits), but you'll prevent dilated facial capillaries that lead to under-eye bags.

Cut: back on sugar:

From candies to cakes, sugar increases inflammation throughout the body, including the eyes.

Lay off the salt:

Opt for spices and clean additives such as lemon juice to flavor your food instead of salt, so you don't retain water.
Conclusion
Puffy bags under the eyes occur when the skin relaxes and sags, creating a pouch-like appearance. Excess fluid can also build up there, which makes the lower lids look even puffier. However, there are several causes of swollen eyes, including poor sleep habits, alcohol, smoking, a high salt diet, crying, allergies, heredity, and even health issues in some cases. Dermatological treatments such as laser resurfacing, chemical peels, and a lower lid blepharoplasty are options when eye creams, serums, and masks aren't making any significant changes. Of course, the best way to get rid of under-eye bags is to prevent them in the first place by getting ample sleep, cleaning up your diet, ditching the cigarettes, and getting a hold over any allergies. 
Sources:
"Ask the Doctor: Baggy Eyes," Harvard Health Publishing, May 2011.
"Smoking Linked to Sleep Disturbances," Science Daily, February 2008.
"What is Macular Degeneration?" American Academy of Ophthalmology, February 2020.
"Impact of Smoking and Alcohol Use on Facial Aging in Women," U.S. National Library of Medicine National Institute of Health, August 2019.
"How Much Sleep Do We Really Need?," National Sleep Foundation, July 2020.