What Does Retinol Do for Your Skin? Three Ways That Vitamin A Beautifies Your Skin
There are many ingredients that you can add to your skin care kit that will improve the appearance of your skin, such as retinol, and you might ask yourself, "What does retinol do for my face? Does it help my skin look younger? Can it help remove sun damage or wrinkles?" The answers to these questions aren't always easy, as this ingredient has been used for many applications. The ingredient can commonly be found in creams and serums that fight aging, but you may not understand how it works or what it can and cannot do for your skin. While only your dermatologist can fully answer the question "what does retinol do," making the effort to understand this sometimes-controversial ingredient can help you make a more informed decision about whether it is the right choice for your skin care needs. There are three ways that retinol can positively affect your skin, and learning about them can also assist you in deciding whether it will make an effective addition to your skin care routine.
Retinol is a Cell Communicator
As you consider adding retinol to your beauty regimen, you might ask yourself, "What does Retinol do to help my skin that other ingredients don't?" In truth, retinol, which is also known as vitamin A, is a cell communicator that can help damaged skin cells return to their normal function. When skin is exposed to the UV rays of the sun and it absorbs free radicals, which attack healthy cells and steal electrons from molecules in order to try and stabilize themselves. Retinol interrupts this process by attaching itself to damaged cells and communicating with them, helping them to act like healthy cells again. This allows those cells to retain more healthy collagen and elastin, which keeps wrinkles from forming.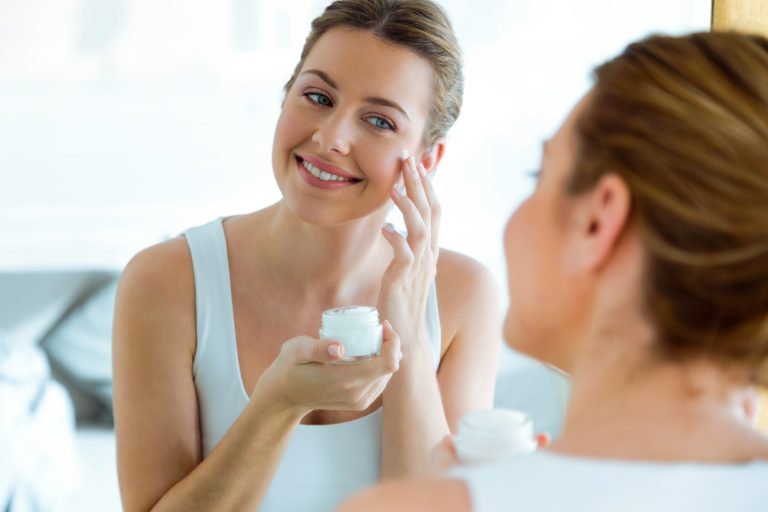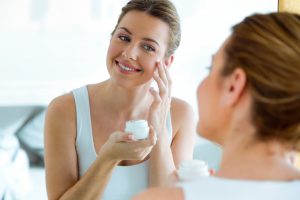 What Does Retinol do For Your Face?
If you're considering the use of a retinol cream or serum as a part of your skin care kit, you may ask, "What does retinol do to help my dry flaky skin on face?" Retinol is not only a cell communicator, but it also helps your skin slough dead cells and create new ones, which in turn creates new collagen. Over time, this can lessen the appearance of fine lines and wrinkles as the new skin cells that are created fill them in.
However, you should be aware that retinol cannot create new elastin, as some creams and serums may claim. While new skin cells can generate new collagen proteins, they cannot create elastin, as your body stops producing this skin ingredient in your mid to late teens. While retinol can boost collagen production, it cannot replace elastin.
Retinol Slows the Production of Melanin
If you suffer from hyperpigmentation or other dark spots on the skin, you may wonder, "What does retinol do for my uneven complexion? Can it restore my skin tone?" Because retinol helps to slough away dead skin cells and reveal new growth underneath, continuous use can help to reduce the symptoms of hyperpigmentation by peeling away the top layers of skin and slowing the production of melanin, the pigment that gives skin its color. Keep in mind that you will need to use retinol on a daily basis in order to see positive results, and this may increase your risk of retinol side effects.
Further reading: What is retinol
Retinol Side Effects
While it is important to ask your dermatologist, "What does retinol do," it is also vital to understand its side effects. Retinol can cause stinging at the site of application, an increase in sensitivity to the sun, peeling, redness, and flaking. While these side effects usually vanish after the first few weeks of use, you should consult your dermatologist if you choose to add a retinol product to your skin care kit.
Further reading: Best retinol creams
Best Retinol Cream to Use
Formulyst's Anti-Aging Night Cream
Wrinkles and fine lines are no match for Formulyst's Anti-Aging Night Cream. The star ingredient is encapsulated retinol technology, which is derived from vitamin A. The cream delivers a high dose of retinol but also pulls double duty to leave it feeling soft and hydrated, thanks to nourishing jojoba and safflower seed oil.