Although Boots No7 may be relatively new to American consumers, the skincare brand is as much of a British icon as tea and wellies. The brand was launched in 1935 by Boots, a large British drugstore chain with the aim of providing affordable but effective skincare. When No7 debuted, its slogan was "The modern way to loveliness" and the product line was streamlined. It only included cream and foundation.
What are the Best Skin Care Products of 2019?
What is Boots No7?
Since its launch in 1935, the brand has continuously evolved and expanded its product range. In 1952 Boots No7 relaunched with the tagline "Better and lovelier than before" and the company began to include more cosmetics and skincare. Boots No7 was considered to be an affordable and a dependable drugstore staple but not particularly exciting. That all started to change in 2003 with the debut of its Protect & Perfect line of anti-aging products.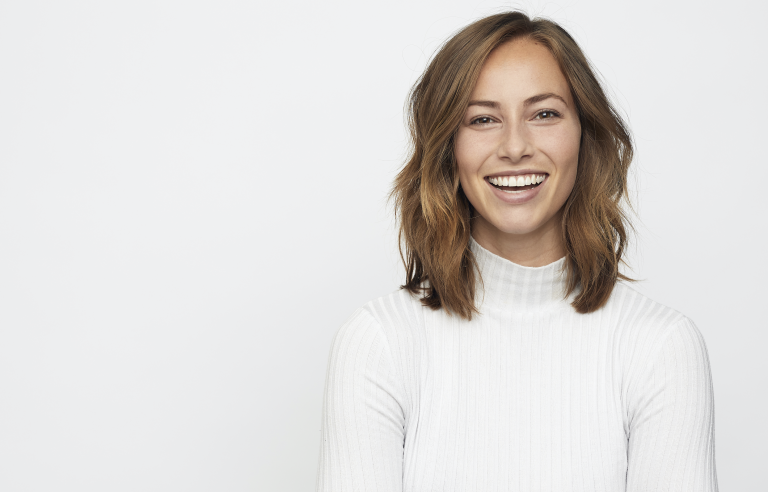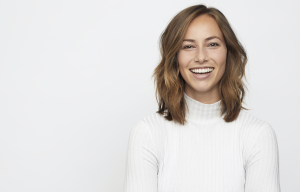 What Is Boots No7 Protect & Perfect Serum?
The Protect & Perfect line was well received but the game changing moment happened in 2007, when No7 Boots launched its Protect & Perfect Serum, which was designed to fight the signs of aging, such as fine lines and dark spots. That same year, a BBC Horizon documentary declared that the serum had proven anti-ageing effects. The documentary caused a stampede. Sales increased by almost 2,000 percent and it was estimated that 13 bottles were sold every minute
Boots No7 Protect & Perfect Reviews
It's hard to beat a positive review from the BBC, but after the documentary aired, the University of Manchester carried out a year-long independent study to evaluate its efficacy against a prescription retinol. Their conclusion? The Boots serum help to repair damage caused by the skin and found improvement in the depth of fine wrinkles. Professor Chris Griffiths of Manchester University, which conducted the trial, told the press, "At both basic science and clinical levels Boots No7 Protect and Perfect has been shown to repair photo-aged skin and improve the fine wrinkles associated with photo-ageing." Professor Griffiths's study was published in the British Journal of Dermatology and the Journal of Investigative Dermatology.
On Amazon, the product has over 1,400 reviews with a 4.5 star rating. Sixty-five percent of users have given it a five star rating. Consumers also rave about it on Target.com, where the No7 Protect & Perfect Intense Advanced Serum has over 800 reviews, and gets a 4.5 star rating. "Love love Boots No7 it has smooth[ed] out the wrinkles around my eyes and mouth in less than a month plus it makes your skin so soft," says one reviewer. "I've been using this serum for a year now and friends, family and even strangers have told me constantly in recent months that I've aged well, even one of my own daughters! (I'll be 59 Sunday!)"
The customers who gave the product one or two stars all cite similar concerns. They claimed the product simply didn't work for them, or said it caused redness and irritation. Some people found the product's fragrance off-putting – and an irritant. Typical one and two star reviews range from "I have been [using] the serum for about 7 weeks now and couldn't tell a difference. Not satisfied at all," to "Didn't work at all. Disappointed."
As can happen with any product, some reviewers said the serum caused them to break out into a rash. "I bought this serum in hopes of reducing wrinkles and fine lines. After the second day of using this product, I had developed big red itchy hives, all over my face, where I had put the serum."
What Are the Ingredients in Boots No7 Protect & Perfect Serum?
The newest formula, Boots No7 Protect & Perfect Intense ADVANCED Serum, contains a blend of vitamin C, silicone and ginseng, as well as a vitamin A derivative, retinyl palmitate. Rounding out the mix are white mulberry extract (an antioxidant), peptides and salicylic acid. Rice peptide and alfalfa complex are meant to maintain the levels of collagen and fibrillin in the skin. Boots says its key ingredient is Matrixyl 3000 Plus, an anti-aging peptide which is meant to boost collagen production and promote skin cell turnover.
How Soon Can I See Results With Boots No7 Protect & Perfect?
According to Boots, after two weeks of use skin looks younger and by four weeks deep lines and wrinkles are visibly reduced. Continued use of the product is key.
What are the Side Effects?
Any product has the potential to cause irritation or trigger an allergic reaction. Before incorporating a new product into your skincare routine, it's always important to patch test. The ingredients that make Boots No7 effective (mainly the vitamin A derived retinol) are also what can cause irritation, as retinols have the potential to cause dryness, flaking, redness and peeling of the skin. It can also make the skin more sensitive, and using a sunblock with a high SPF is a must when using any kind of retinol product. Anyone with dry skin may also experience redness and inflammation from retinol based products.
What other products are in the Boots No7 Line?
Today Boots No7 offers a comprehensive line of makeup and skincare products. The skincare line includes cleansers, moisturizers, serums and masks, as well as targeted treatments to tackle dark spots and under-eye circles. The No7 brand also includes a mix of preventive care products and treatment. The Early Defense line is aimed at people age 25-35, while the Protect & Perfect line is designed for those who are 30-45. Restore and Renew is meant for age 60+.
Other popular items in the Protect & Perfect line include Laboratories Line Correcting Booster Serum. Boots says the product contains seven times more Matrixyl 3000 Plus than the brand's other clinically proven serums, and is meant to be applied before a serum. Also in the range is an eye cream, Early Defence Serum which is designed to encourage cell turnover and reduce the appearance of fine lines.
The No7 makeup line is equally comprehensive, featuring primers, foundation, lipsticks and mascara. There's also a line made for men, which includes a face wash, scrub, moisturizer and serum.
Where Can I Buy Boots No7?
In the US, Boots No 7 is available at mass market retailers such as Target and Walgreens, and the beauty giant Ulta. Online it is sold on Amazon.
What is the Boots No7 Return Policy?
In the US, Boots No7 does not have a retail website (its own website transfers purchases to Walgreens.com). Each retailer has its own return policy. Walgreens states that items may be returned to any of our stores within 30 days of purchase for exchange or refund. Target's return policy extends to 90 days.
How Much Is Boots No7?
Boots No7 is reasonably priced, as you would expect from a drugstore brand that is also found in mass market retailers. The serums are among the brand's priciest products. Protect & Perfect Intense ADVANCED Serum is $39.99 and Lift & Luminate TRIPLE ACTION Serum is $43.99. Jars of day and night creams are priced around $14-24, while masks and exfoliators are about $10-14. Makeup prices are compatible to other brands found in drugstores. Lift & Luminate TRIPLE ACTION Serum foundation retails for $14.99.
Alternatives to Boots No7
Boots No7 may not be right for everyone, depending on your skin type and how it reacts to a particular product. The powerhouse ingredient in Boots No7 Protect & Perfect Serum is a vitamin A derivative, known as retinol, which is one of the most effective ingredients when it comes to fighting the signs of anti-aging. Retinols can be found in many skincare products but in varying amounts. Skin irritation and dryness is common when using a retinol.
Some brands tackle this by adding plenty of skin soothing ingredients to their products to offset any potential dryness. Formulyst's Anti-Aging Night Cream contains the gold-standard of wrinkle fighters – retinol—to helps tackle fine lines, crow's feet as well as dark spots. What makes this formula different is that it contains a high dose of retinol as well as ultra-soothing and hydrating safflower seed oil and jojoba, which lock moisture in and help minimize any potential irritation.
Formulyst takes a multi-prong approach to skincare. Other products which can help tackle the signs of aging include Formulyst Active Serum which contains a cocktail of vitamins B, C, E, Ferulic + Niacinamide to help skin look smooth, glowing and healthy. The powerful blend helps fight damage from free radicals and also tackles hyperpigmentation and leaves skin looking smooth and hydrated. Another option is Formulyst Anti-Wrinkle Peptide Serum. Peptides work by signaling skin cells to produce more collagen, which helps to leave skin looking and feeling smooth and firm. Formulyst Anti-Wrinkle Peptide Serum is packed with six different types of peptides to help rejuvenate skin and smooth the appearance of fine lines and wrinkles.
If you don't have the time or inclination to build a skincare regimen, consider Advanced Dermatology. The company sells a complete skin care kit to addresses aging concerns. It can be used by men and women in their 20s up to age 60 and beyond. The system includes cleanser, serum, anti-wrinkle treatment, moisturizer, day cream and eye cream- in other words, everything you need for glowing, beautiful, healthy skin.