Although Boots No7 may be relatively new to American consumers, the skincare brand is as much of a British icon as tea, the Queen and wellies. The Boots brand can trace its roots back to 1849.  Since then, Boots has become the UK's largest drugstore and has its own namesake skincare line, Boots No7. Here's a closer look at Boots No7, what is sells and is it worth a try?
What are the Best Skin Care Products of 2021?
What is Boots?
Boots was launched in 1849 by John Boot, who opened an herbal medicine shop in Nottingham, England. His son Jesse Boot is credited with turning Boots into a large retailer as he embraced traditional medicine at affordable prices. The company grew and expanded over the years, and milestones included the development of ibuprofen in 1969. In 2014 Walgreens acquired a majority stake in Boots, forming the Walgreens Boots Alliance.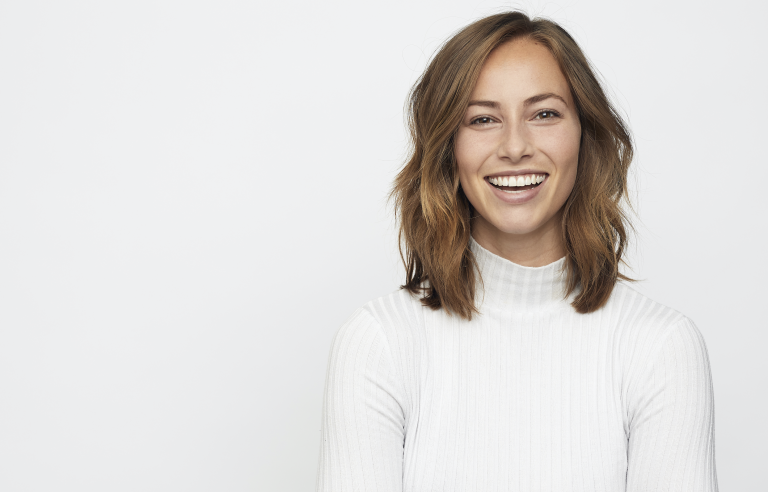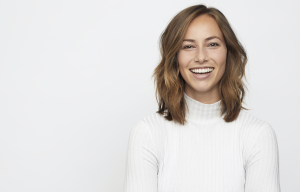 What Is Boots No7 Skincare?
The Boots No7 skincare line debuted in 1935 and positioned itself as a prestigious but affordable skincare line. It launched with 11 products and the tagline "the modern way to loveliness". In 1952 the line rebranded with the slogan "Better and lovelier than before" and the company began to include more cosmetics and skincare.  Boots No7 was seen to be trusted and dependable but not particularly exciting. That all started to change in 2003 with the debut of its Protect and Perfect line of anti-aging products.
What Is Boots No7 Protect and Perfect Serum?
The Protect and Perfect anti-aging line was well received but the game changing moment happened in 2007, when No7 Boots launched its Protect and Perfect Serum, which was formulated to focus on the signs aging, such as fine lines and dark spots. That same year, a BBC Horizon documentary noted that participants who used the serum saw improvement on the appearance of their wrinkles. Sales increased by almost 2,000 percent and it was estimated that 13 bottles were sold every minute.
What is the Boots No7 Philosophy?
According to the company, No7 takes a down to earth approach to beauty and skincare. As the company explains, "No7 was the first brand to democratize beauty in the UK, bringing premium, affordable products to women. That principle still holds strong.." The brand states that "beauty for women is about more than looking pretty, women use cosmetics to be ready for something: to show up, speak up, and make an impact in their world in their own way. We refer to this as No7 READY." Boots No7 also strives to be "real and relatable, never featuring supermodels in its advertising and not retouching the remarkable people that do feature."
What Does Boots No7 Sell?
The Boots No7 collection includes skincare, makeup, brushes as well as a line for men. The lines include Protect and Perfect; Lift and Luminate; Laboratories as well as Restore and Renew, and each collection has its own distinct color packaging.
Arguably the best known Boots No7 products are in the Protect and Perfect line, which includes its blockbuster serum, foundation, sheet masks and creams for the eyes, face, hands and body. The Protect and Perfect Intense Advanced Cream is available as a day or night cream, and there is also a sun protection line.
The Early Defence collection is designed for ages 20 to 35. The products are meant to help make the skin look radiant while also minimizing the appearance of pores. The regimen includes a serum, hypo-allergenic day cream with SPF 30, and a nourishing night cream.
Lift and Luminate is meant for ages 45 to 60, and the products are designed to help reduce the appearance of lines and wrinkles. The collection includes a Lift and Luminate Dark Spot Corrector, Lift and Luminate Triple Action serum, sheets masks as well as day and night creams.
The Restore and Renew line is aimed at customers aged 60 and up. The pink-packaged products include an eye cream, face and neck serum, sheet masks and day and night creams.
What About No7 Firming Booster Serum and the No7 Line Correcting Booster Serum?
In addition to the Protect and Perfect serum, some of the most buzz worthy No7 products include the No7 Firming Booster Serum and the No7 Line Correcting Booster Serum, from the Laboratories line. Together both serums generated a waiting list of 37,000 people; put another way, according to Boots, one product was sold every seven seconds.
The all-white No7 Laboratories Firming Booster Serum is designed for the face and neck, and should be applied before any other serum and moisturizer. According to Boots, it is meant to help the skin look temporarily firmer. The No7 Line Correcting Booster Serum  should be applied directly on specific lines and wrinkles, rather than spread all over the face.
Where is Boots No7 Sold?
In the UK, Boots No7 products are available at Boots stores and on its website. In the US, they can be found online at the Boots No7 website, Walgreens, CVS, Ulta and Target.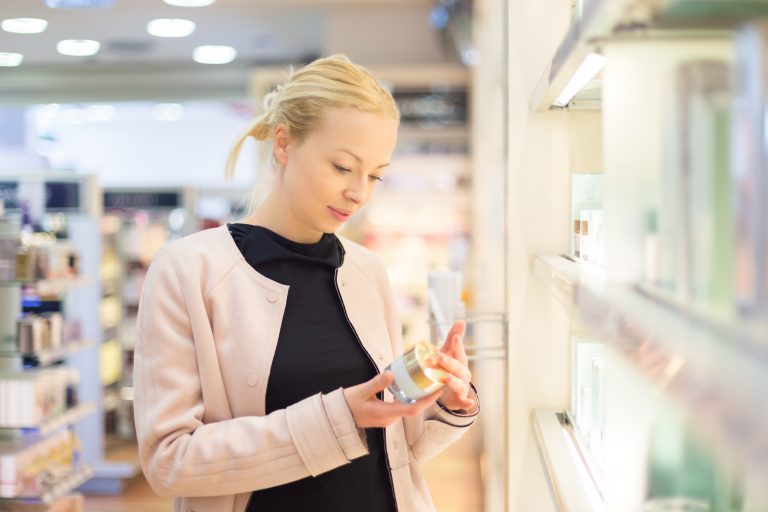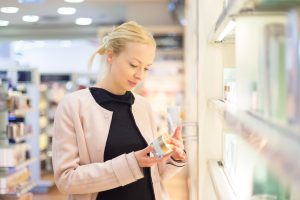 How Much Do Boots No7 Products Cost?
Boots No7 skincare products are priced in line with some of the more expensive drugstore brands, while the makeup has a lower price point. The Protect and Perfect Advanced All in One Foundation retails for $15.99 while a tube of Moisture Drench Lipstick is $12.99. City Light Tinted Moisturizer SPF 15 is $14.99 while some of the priciest items are the No7 Laboratories Line Correcting Booster Serum ($41.99), the Lift and Luminate Triple Action Serum ($33.99) and the Protect and Perfect Intense Advanced Serum starts at $29.99. Products are also sold in skincare kits, such as the four piece Restore and Renew collection for $93.99.
What Are the Ingredients in Boots No7?
Boots No7 products include commonly used skincare ingredients. The newest version of Boots No7 Protect and Perfect Intense Advanced Serum contains the moisture magnet hyaluronic acid, vitamin C, silicone and ginseng, as well as a vitamin A derivative, retinyl palmitate. Retinyl palmitate tends to be more gentle than other retinoids, and has exfoliating properties.  Boots says its key ingredient is Matrixyl 3000 Plus, an "anti-aging peptide." The Early Defence Day Cream is formulated with hydrating shea butter, glycerin and retinyl palmitate, and the Lift and Luminate Triple Action Serum is packed with Matrixyl 3000, hyaluronic acid, hibiscus and Vitamin C. The Dark Spot Corrector Booster Serum is powered by No7's "lightening complex" that includes vitamin C, emblica (gooseberry extract) and sophora, a root extract that is thought to help lighten the appearance of skin.
Is Boots No7 Cruelty Free?
Yes. According to the company, "We do not conduct animal testing on our products, or on ingredients used in our products, nor do we commission animal testing on our products or on ingredients used in our products."
Does Boots No7 Work?
Beauty is never a one size fits all approach. Even cult favorite brands don't work for 100% of people who try them, which is why it's always helpful to look at customer reviews and editorial write ups as a starting point.   
Boots No7 has been around for decades and has collected plenty of awards as well as editorial write ups. In 2019 Good Housekeeping named both the Restore and Renew Face and Neck Multi Action Serum, and the Line Correcting Booster Serum "Beauty Award Winners."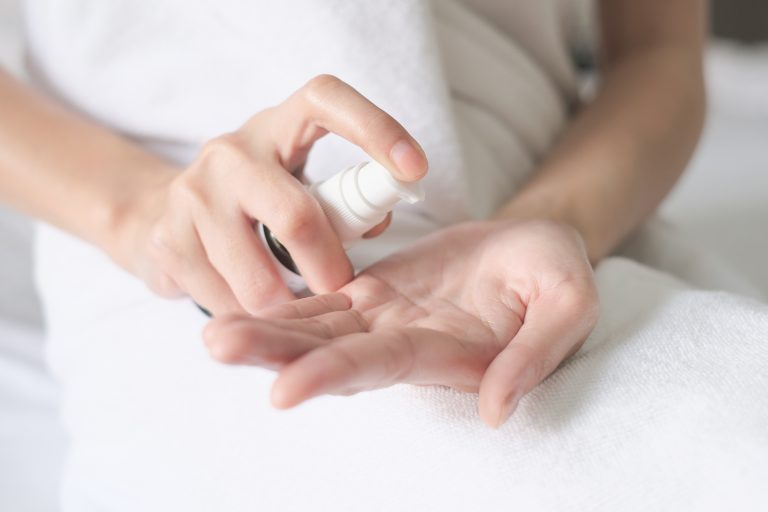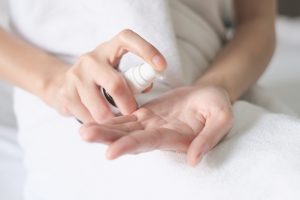 No7 Protect and Perfect Intense Beauty Serum has won an Allure Readers' Choice Awards five years in a row. In 2009 the University of Manchester studied the effects of the Protect and Perfect Serum on a group of volunteers. The study, which was published in the British Journal of Dermatology, concluded that the participants who used the serum showed improvement in the appearance of their wrinkles.
What do real people think? No7 products have more than 15,000 reviews on Influenster. The No7 Airbrush Away Primer garners a 4.4 out of 5 star rating from nearly 300 reviews . User Catherine M. wrote, "YES YES YES YES. My favorite mattifying primer—worth the price!!" Others called it "amazing" and "phenomenal." Those who gave it low ratings said that it made them break out, or they found it too oily.
No7 Protect and Perfect Intense Advanced Serum gets a 4.3 out of 5 star rating on Influenster, based on more than 800 reviews. Lisa B. wrote, "Glides on ever lightly and smooth. I saw results in the first week. Fine lines were not as deep" and Lisa R. had similar feedback. "I LOVE THIS STUFF! My Holy grail, ride or die. After 5 weeks I noticed my lines were diminishing. The elevens on my forehead were practically gone."
On Target.com, the No7 Protect and Perfect Intense Advanced Serum has over 1,800 reviews, with a 4.1 out of 5 star rating. A user called Debi gave it five stars, noting "Excellent products. Am almost 70 years old and it works as well now as it did when I started using it many years ago. Price is really good especially given the results." Customers who didn't like were put off by the scent, while some noted that it made them break out.
What Are Some Alternatives to Boots No7?
Although Boots No7 is a popular option, it may not work for everyone. There are a few other brands to consider.
Formulyst's believes in long-term and effective skincare and the brand's philosophy is that age is just a number. That number isn't necessarily the one on your driver's license, but a numerical sequence that makes up a skincare formula suited for your skin type and needs. Each skincare concern is assigned a number, such as 1 for dryness, 3 for fine lines. Your personal combination will be just as unique as you (and your skin) are.  Formulyst makes it easy – all you have to do is find your formula, and  follow the numbers.
Formulyst's Anti-Aging Cream does a little bit of everything. It gently exfoliates the skin to reveal  a fresher, smoother looking complexion, while nourishing the skin. It is gentle enough to be used every night, and also helps to visibly brighten the appearance of dark spots and soften the look of fine lines.
Formulyst's Anti-Aging Eye Cream delivers five anti-aging actions in one product. The cream helps reduce the look of dark circles, puffiness and stubborn crow's feet. The cream is enriched with hyaluronic acid, which draws in moisture and helps smooth the look of fine lines while leaving skin looking – and feeling- soft and supple.
Fans of skincare kits, which take all the guesswork out of creating your own regimen, should try Advanced Dermatology. This no nonsense brand offers a pared down approach to skincare. The packaging is simple and streamlined, and the products bring skincare back to the basics. The kit contains just six essential items including a daily cleanser; serum; anti-wrinkle firming treatment; night cream; day cream and an eye cream. In other words, everything you need to achieve your best possible looking skin.
There's no need to compromise when it comes to finding skincare that is effective and safe. Carrot & Stick takes a tough love approach to skincare, perfectly balancing the power of plants with cutting edge science. Not only is Carrot & Stick good for your skin, it is also good for the environment as the formulas skip harmful chemicals commonly found in skin care products.