One of the most frustrating things when it comes to beauty is short, stubby eyelashes. The appearance of your eyelashes is important, and eyelashes immediately grab attention. If your lashes are sparse, fall out, or they're stubby, using eyelash growth serums can improve your lashes and create fuller eyelashes.
There are different types of eyelash growth serums. Some focus on actually regrowing lashes that have fallen out, while others provide thicker and more voluminous lashes. It's important to consider all of the factors when you choose a serum, such as whether or not you were contact lenses, if you prefer cruelty-free skin care products, and whether you desire a product you can use underneath your makeup. Here are some growth serums that work, and can help you with how to grow eyelashes.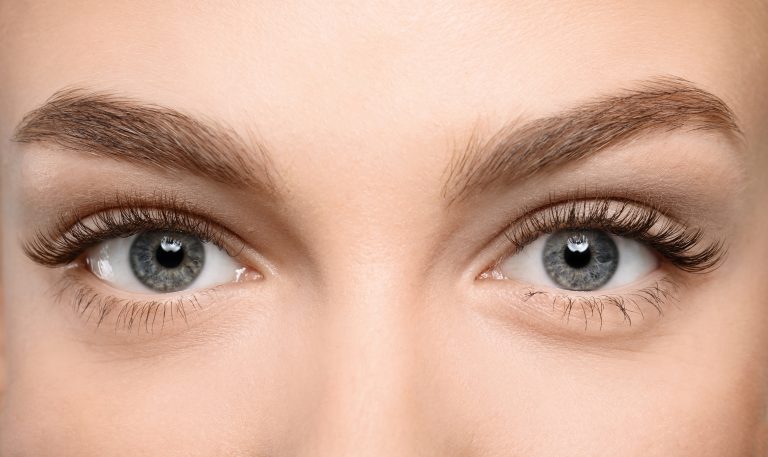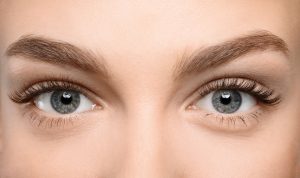 Best Eyelash Growth Serum Ingredients
As you shop for eyelash growth serums, you'll notice some of the same ingredients coming up time after time. These active ingredients have proven benefits, so be on the lookout for components like biotin, which promotes healthy, strong eyelashes; peptides, which can hydrate the lashes and increase strength; and panthenol, which has multiple benefits.
Other ingredients to keep in mind include herbal extracts that promote hair growth as well as vitamins that act as eyelash conditioners, keeping your lashes moisturized, glossy, and strong as well as preventing future breakage and loss. Amino acids safely add volume, and some eyelash growth serums perform double duty as anti-aging products, reducing the appearance of fine lines around the eyes.
Best Eyelash Growth Serum's of 2021
RevitaLash Advanced
If you're looking for an eyelash enhancer, consider RevitaLash Advanced. A top-rated product, this eyelash growth serum works as a conditioner for eyelashes that reduces the risk of breakage as well as actually enhances the health of your eyelashes to keep them growing strong. What makes RevitaLash stand out from other growth serums that work? The formula was developed by an ophthalmologist. Some of the ingredients RevitaLash offers include peptides, green tea extract, biotin, and panthenol. These ingredients combine to create a powerful blend of strengthening serum that keeps lashes healthy. The serum is also good for sensitive skin, is hypoallergenic, and you can use it even if you already have eyelash extensions. It's also paraben free.
Consumers who have used RevitaLash for extended periods have noticed a dramatic increase in the fullness of lashes, as well as longer lashes that don't fall out or break off as often as before. It's also simple to apply, according to product reviews for this serum.
LashFood Phyto-Medic Eyelash Enhancer
As its name implies, LashFood feeds your lashes and builds them up. It also stands out from other serums because the brand uses natural ingredients to boost lashes and strengthen weak eyelashes. The brand offers that 85% of uses experience visible lash growth within 16 weeks of use. The brand's patented Phyto-Medico complex features all-natural, vegan, and organic ingredients with no sulfates or parabens. Some of these ingredients include herbal extracts, lavender water, arginine, and soy protein for strong, thick lashes.
For many consumers, LashFood has been a godsend. Only after a few weeks of use, some users report a noticeable difference in lash volume and growth. Other uses have removed their lash extensions and no longer need them due to using LashFood.
RapidLash 
Safe and effective, even users who have sensitive eyes or wear contact lenses can use RapidLash. This product has won multiple awards and offers a powerful formula to not only increase lash growth but seal in nutrients and protein for healthy lashes that don't break or fall out. RapidLash contains its own special mixture of ingredients, called HEXATEIN 1 COMPLEX. This complex contains polypeptides as well as biotin, amino acids, soybean oil, and pumpkin seed extract, along with panthenol and amino acids. Together, these ingredients create long, shiny, and healthy lashes.
Users praise this conditioning system for its fast results as well as eyelash regrowth from removing extensions. Consumers state that the product not only increases eyelash thickness but improves length as well.
GrandLASH-MD
Packed with vitamins and nutrients, GrandeLASH-MD works in four to six weeks to thicken lashes. This eyelash growth serum not only dramatically enhances existing lashes, but can help regrow damaged, brittle, or broken lashes. GrandLASH contains powerful ingredients, such as hyaluronic acid, radish root ferment filtrate, panax ginseng root extract, propylene glycol, and multiple other amino acids, vitamins, and antioxidants. The formula is vegan as well as safe for lash extension wearers, and it's cruelty-free.
Reviewers speak of the ease of use of this product, as well as visible, fast results. Over the course of 12 weeks, over 90% of users noticed a difference in their lashes. The serum fills in bald spots, thickens lashes, and lengthens them as well as repairs and conditions weak and brittle eyelashes.
Lancer Lash Serum Intense
Created by the Lancer skin care company, Lash Serum Intense has been considered a breakthrough product in the eyelash regrowth category of beauty products. Made with high-performance ingredients, the serum improves the look of lashes and creates strong lashes that won't fall out or break. Lash Serum Intense contains some heavy-hitting ingredients, including biotin, panthenol, pumpkin seed extract, polypeptides, soybean oil, and sea water, among others. This rich mix of proteins, vitamins, and acids combines to create shiny, conditioned, hydrated, and strong lashes.
Consumers who have used this product verify that within a few weeks, they noticed a dramatic difference in the overall volume and feel of their lashes. Lashes became silky, full, long, and strong, and consumers no longer needed false eyelashes or lengthening mascara products.
Shiseido Full Lash and Brow Serum
Shiseido, a well-known makeup and skincare brand, turns to technology to enhance and grow eyelashes. The result is a powerful serum that you can use on your eyebrows as well as your eyelashes to promote hair health and hydration. The product also increases shine. The star component of this cocktail is arginine. Arginine can help hair get back to its previous healthy condition. Other ingredients include simethicone, glycerin, sorbitol, and others known for promoting thicker, fuller lashes.
Shiseido users report that the formula isn't irritating to the eyes, and increases the look of eyelashes and brows by adding luster and shine. Other consumers say that although it may take some time to see results (up to six weeks) the end result is well worth the wait, as the serum conditions and thickens lashes while reducing lash fallout and breakage.
LiLash
A popular product that beauty gurus covet, LiLash is a purified serum that has been tested by doctors and given multiple beauty awards since it launched in 2007. Safe for those with sensitive eyes and contact lens wearers, LiLash is easy to apply and promises results.
Cruelty-free, paraben-free, and vegan, some of the LiLash ingredients include almond extract, panthenol, glycerin, hydrolyzed lupine protein, silica, and chlorphenesin. The brand has been using the same formula for many years, and it's physician-tested and approved for safety.
Reviews for LiLash are positive, with most users reporting ease of use, results in as short as two weeks, and lush, full, and thick lashes. Consumers note that the product extends the length of lashes, while some even speak of alleviating the need for mascara due to length and fullness produced by this product.
Also take a look at Rodan and Fields Lash Boost, LashBoost,  RevitaBrow and Babe Lash