Sunspots. Melasma. Acne scars. Call them what you will, but no matter how old you are, there's a good chance you have hyper pigmentation on your face, body or hands. There are a million creams on the market that claim to fade dark spots and brighten skin, but there are several things to be aware of before you invest in a lightening/brightening product.
The choice of ingredients is key. Some of the best brightening creams contain natural skin lighteners such as kojic acid (a chemical produced from different types of fungi), licorice root, mulberry extract, green tea and vitamin C. They work by inhibiting an enzyme called tyrosinase, which is necessary for the production of melanin within the skin. Without the enzyme, melanin cannot be produced.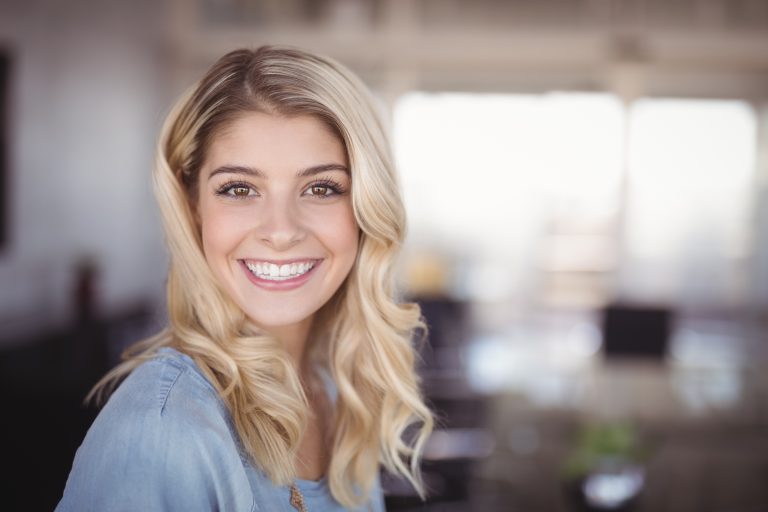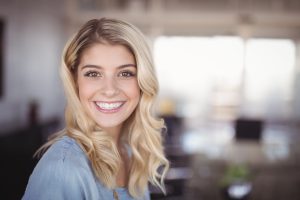 But tackling hyperpigmentation is a multi-prong approach that involves more than just blocking melanin production. Exfoliating is a crucial part of the process. When skin is sloughed off, the pigmented skin appears to fade over time. That's why you'll see glycolic acid added to some brightening creams. It's a fruit acid that gently exfoliates skin, revealing a brighter, clearer complexion with smoother texture.
Many lightening creams also contain retinols, a vitamin A derivative. Retinols are a powerhouse ingredient, helping to fade dark spots and discoloration. They also boost collagen and encourage skin cell turnover, along with reducing fine lines. Take a close look at the ingredient list and you'll probably see ellagic acid, a compound that can be found in some vegetables, nuts and fruits. It is a natural antioxidant containing polyphenolic, which helps inhibit the formation of sun and age spots.
But if you're religiously applying lightening creams, one of the most important things you need to do is apply a heavy duty sunscreen. Otherwise it's the equivalent of tucking into a Big Mac after hitting the gym – you've just undone everything you worked for. That's because UV rays trigger new pigment production, which means more dark spots. So slather on a high SPF sunscreen daily, which should be part of everyone's daily skincare routine.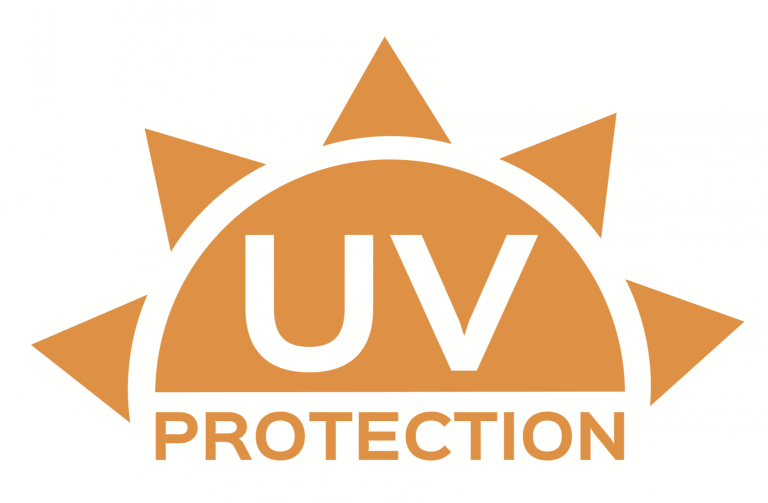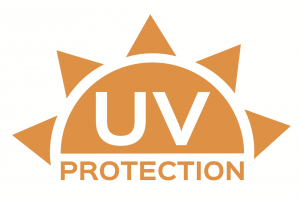 Read the ingredient labels carefully. One of the most common ingredients in lightening creams is hydroquinone which basically bleaches the skin. It is highly effective and been around for a long time, but some studies indicate it may be a carcinogen and it's banned in Europe. However, many dermatologists prescribe it and believe that using a small amount for a short time period is safe. Keep in mind that the amount of hydroquinone used in over the counter products is much lower than prescription levels.
Here's our pick of the best lightening/brightening creams that help fade dark spots and prevent them from forming.
Shiseido's White Lucent Total Brightening Serum
Shiseido's lightening serum has a lightweight texture that is easily absorbed into the skin. The White Lucent Total Brightening Serum contains Shiseido's own ProBright 4MRtm complex, which helps to brighten skin and reduce dark spots. The serum also adds a big dose of moisture to parched skin. Apply twice a day for the best results.
Note: this product is mostly sold out- check that it will be offered again or swap?
Rodan + Fields Reverse Brightening Regimen
Rodan + Fields Reverse Regimen kits tackle some of the more unpleasant sides of aging, such as discoloration, dullness and uneven skin tone. This kit contains four products to help brighten skin including: an exfoliating wash, a brightening toner, brightening complex and a SPF 50+ sunscreen. Some of the key ingredient in the complex are vitamin C and retinol to brighten skin and minimize fine lines, along with kojic Acid and licorice to improve skin tone.
Chanel Le Blanc Brightening Moisturizing Cream TXC
The Le Blanc line from Chanel is dedicated to brightening skin, and includes serums, creams and a cleanser. This moisturizing cream leaves skin looking soft and radiant. The key ingredient is TXC, a type of tranexamic acid (or amino acid) developed by Chanel to deliver 12 hours of brightening benefits. TXC also helps to fade dark spots, improve skin tone, and brighten the complexion. The Le Blanc cream also contains glycine-enriched pearl extract, which is sourced from Japanese Akoya pearls, which provide hydration and smoothness.
Meladerm Skin Lightening/Whitening cream
More than a decade ago, Civant set out to create a powerful skin brightening product that was free from harsh bleaching ingredients that can irritate the skin. The result is Meladerm, a skin lightening cream packed with natural extracts such as mulberry, licorice and bearberry plants – unlike other whitening products on the market, Meladerm does not contain hydroquinone, kojic acid or steroids. The formula targets hyperpigmentation such as acne scars, melasma and uneven skin tone.
Mario Badescu Whitening Mask
If you're looking to tackle discoloration and dehydration, this mask is for you. Mario Badescu's Whitening Mask contains natural ingredients such as kojic Acid and extracts of licorice root, mulberry, and grapeseed, which help improve uneven skin tone but are gentle enough for sensitive skin. Olive leaf extract and vitamin E add hydration while beeswax locks in vitamins and moisture—leaving dull complexions looking brighter and refreshed.
Glo Skin Beauty Lightening Serum
Is your face feeling dull as well as parched? Glo Skin's Beauty Lightening Serum is packed with dark-spot-squelching powerhouses including vitamin C and hydroquinone. Lactic and kojic acids exfoliate the skin and encourage cell turnover, revealing brighter and fresher looking skin. To soothe skin and balance pH levels, the serum also contains witch hazel.
iS Clinical White Lightening Serum
This lightweight serum is packed with natural ingredients to help fade dark spots and smooth out fine lines. Some of the star ingredients are sugar cane, billberry leaf and Norwegian sea kelp extract, which all helps to exfoliate the skin and stimulate new skin cells. Alpha-Arbutin, an extract of the bearberry plant, helps control hyperpigmentation production, while mushroom extract prevents the spread of bacteria. White willow bark extract unclogs pores. The result? Clear, clean and brighter skin.
VivierSkin Advanced Skin Lightening Serum
VivierSkin's Advanced Skin Lightening Serum tackles age spots while also lightening skin, leaving behind clear, glowing skin. This serum contains 2% hydroquinone to lighten skin, along with L-Ascorbic acid USP, pharmaceutical grade vitamin C. The two key ingredients work in tandem to reduce the appearance of fine lines, brighten the skin and improve overall texture – along with boosting collagen production. The serum can be used on the face, neck, décolletage and the back of the hands.
Vivant Skin Care Bleaching Serum Forte
For best results, start slowly with this powerful serum which helps smooth unevenly pigmented skin. The main ingredient in Vivant Skin Care Bleaching Serum Forte is 2% hydroquinone, which works by inhibiting tyrosinase, an enzyme required for pigmentation formation. Other brightening ingredients include kojic acid and citric acid, an antioxidant alpha hydroxy to soften the skin. Rounding out the power house is retinyl propionate (vitamin A), a retinol derivative to help smooth the appearance of fine lines and wrinkles.
Neostrata Pigment Controller
This brightening treatment from Neostrata is packed with arsenal of natural ingredients to treat hyperpigmentation. Neostrata Pigment Controller contains a blend of natural whiteners and plant extracts, as well as vitamins and antioxidants. One of the key ingredients is SabiWhite, derived from turmeric root. It lightens skin and fights free-radical damage, and is a natural alternative to  hydroquinone. NeoGlucosamine is a proprietary blend that exfoliates dark spots and increases cell turnover rate. Rounding out the formula is retinol to boost skin renewal, and stabilized vitamin C to even out even skin tone and brighten the complexion.
Epionce MelanoLyte Pigment Perfection Serum
The powerhouse ingredients in this lightening serum are all derived from nature- including apricot kernel oil lemon balm, pea extract, meadowfoam, turmeric and date fruit. MelanoLyte Pigment Perfection Serum is part of Epionce's skin brightening system, which helps treat hyperpigmentation and dark spots. The formula is free from retinols and hydroquinone, which make it ideal for sensitive skin.