If you're not using a glycolic acid peel yet, run–don't walk–to the nearest beauty store! Glycolic acid is one of the most powerful ingredients around for your skin. Along with retinol, vitamin C and hyaluronic acid, it is one of the most studied skincare ingredients that guarantee results.
Glycolic acid is an AHA (alpha hydroxy acid) derived from sugar cane. Its primary role is as an exfoliant that boosts cell turnover to get rid of dead skin cells on the surface of the skin. If dead skin cells are not removed, they can not only clog pores but also roughen and dull skin texture, making skin look older and less vibrant.
Glycolic acid can also promote collagen production. Collagen is the most abundant protein in the entire body, and when it comes to skin, it essentially keeps it firm and pliable. As we age, collagen naturally begins to decrease, leading to wrinkles and sagging. Glycolic acid's ability to boost collagen synthesis is remarkable and essential. It can make a huge difference in the appearance of fine lines, wrinkles and skin laxity.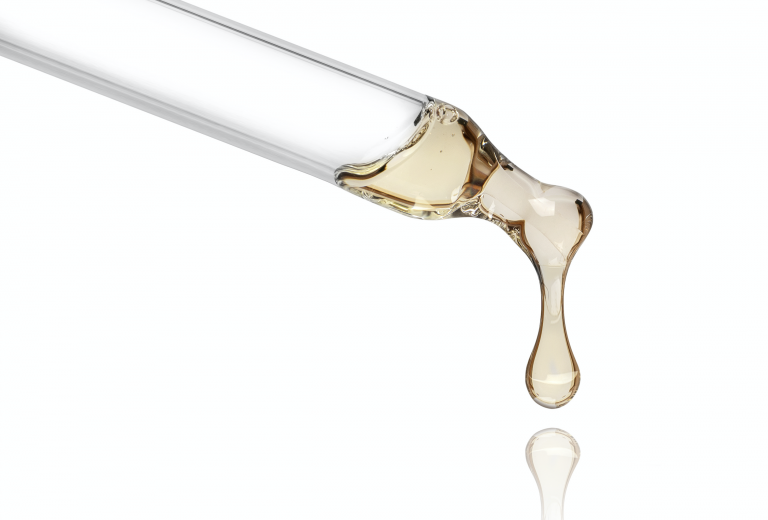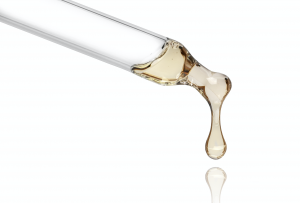 Moreover, one study found that when UV burned skin was treated with glycolic acid, it healed faster than skin that went untreated. It was determined that glycolic acid can also be found to have antioxidant powers and protect from UV damage.
Treating your skin with glycolic acid is a good idea no matter what your age, but is especially recommended once you have reached your thirties. Side effects may include some irritation like redness and dryness, but many products contain hydrating ingredients to help circumvent these effects.
Glycolic acid should not be confused with salicylic acid, a beta hydroxy acid, that is mainly used in acne treatments. Salicylic acid may sometimes be found in products that contain glycolic acid, however, in order to combat wrinkles and acne at the same time.
We have curated a list of the best glycolic acid peels to help you determine which one will be most perfect for you (depending on your skin type and needs). From the affordable to more luxurious, these at-home peels are not as powerful as what your dermatologist can give you, but nonetheless a great way to introduce glycolic acid to your skincare regimen. With regular use, you will find that your skin is brighter and smoother in no time.
Best Glycolic Acid Peels
Kate Somerville RetAsphere Micro Peel
Kate Somerville's RetAsphere Micro Peel is exactly what you need to fight wrinkles. It contains both retinol (vitamin A) and 10% glycolic acid derived from sugar cane. Together, these powerhouse ingredients help boost cell turnover to remove dead skin cells that cause dullness and clogged pores, and can make skin look overall rough. With this treatment, you can expect skin to look softer, smoother and more luminous as well. This peel also contains licorice extract and arbutin to help fade away the appearance of dark spots.
Dr. Dennis Gross Alpha Beta MediSpa Peel
This remarkable peel utilizes 15 acids to improve skin tone and texture while softening and fading away fine lines. It involves a two-step system: Step one incorporates the acids while step two controls the alpha hydroxy activity. Pore and wrinkle appearance will be noticeably reduced for a much smoother, more radiant complexion. This peel includes glycolic acid, lactic acid, mandelic acid, citric acid, malic acid, tartaric acid, gallic acid, ellagic acid and salicylic acid, among others. This is an at-home treatment that shouldn't require any downtime.
Philosophy The Microdelivery Resurfacing Peel
Philosophy's The Microdelivery Resurfacing Peel is meant to be used once a week to help rejuvenate skin to produce an overall revitalized appearance with fewer lines and smaller pores. The first step is to apply the vitamin C/peptide resurfacing crystals followed by the lactic/salicylic acid activating gel. Vitamin C is a great ingredient that helps with promoting collagen production and helps reduce the appearance of dark spots. Lactic and salicylic acid together help boost cell turnover to get rid of dead skin cells and promote new cells to the surface.
Caudalie Glycolic Peel
The Caudalie Glycolic Peel promises to rejuvenate skin with powerful ingredients that fade away dark spots and soften wrinkles. In addition to glycolic acid, this peel contains papaya enzyme, a great exfoliant that also promotes cell turnover, and viniferine, which helps reduce hyperpigmentation for a more even skin tone. Use this for ten minutes twice a week for best results.
Glycolix Elite
Glycolix Elite Treatment Pads come in 10%, 15% and 20% strengths depending on your skin needs. They are meant to be applied onto the skin after your regular cleansing routine. These powerful glycolic acid pads help even out skin tone, reduce wrinkle appearance and, thanks to vitamins A, C, E and green tea extract, protect against free radical damage. Free radicals cause damage to cells all over the body, but antioxidants like the vitamins named can help scavenge them to prevent this damage. Free radical damage to skin cells can lead to wrinkles and skin laxity.
Perfect Image Glycolic Acid 30% Gel Peel
This is a very powerful peel that can expertly rejuvenate skin to reduce pore size, soften and fade away wrinkles and make skin tone more even by fading acne scars or dark spots caused by sun exposure. This formula also contains retinol to further help smooth out fine lines and wrinkles and give collagen a boost. Penetrating both the epidermal and dermal layers of skin, Perfect Image's peel further helps improve skin's absorption rate so that other ingredients in the other products you use can penetrate better.
Exuviance Performance Peel
This product has great reviews and was voted a Harper's Bazaar Editor's Choice winner. It contains a 25% AHA and PHA blend including glycolic acid and mandelic acid to help improve skin texture, minimizing the appearance of signs of aging with regular use. It also contains gluconolactone, an acid that is very gentle and great for sensitive skin. This peel can be used on the face, hands, body and neck.
Radical Skincare Age Defying Pads
Exfoliating pads are great because they are so easy to use and so effective. Radical Skincare's exfoliating pads contain both AHAs and BHAs to efficiently and thoroughly exfoliate the outer, dead skin layer and reveal healthier, more glowing skin. As it chemically exfoliates, it also helps soften wrinkles, minimize dark spots and hyperpigmentation and enhance collagen production. Apply these on cleansed skin, neck and the décolleté area.
Biologique Recherche Lotion P50
This is a cult favorite that you may have heard of. It has quite the following simply because it works so well to revitalize skin. It can help with dark spots, rough texture and acne as well. Lotion P50 contains lactic acid, salicylic acid and phytic acid to help retexturize skin to make it look younger and feel softer. Recommended for sensitive and reactive skin, this gentle formula also helps balance skin's delicate pH. The only drawback may be that it has a rather unpleasant scent.
Perricone MD Blue Plasma Gentle Daily Peel
This gentle peel can be used every day to slowly but surely improve skin texture, reduce pore size and soften wrinkles. It won't be as powerful as some of the other peels on this list, but is a great choice for those with more sensitive skin. Active exfoliating ingredients include carnitine and citric acid, while hydrating ingredients like aloe leaf juice and hyaluronic acid helps moisturize to prevent adverse effects like flakiness and dryness.
Alpha H Liquid Gold with Glycolic Acid
Glycolic acid is once again the star ingredient in Alpha H's Liquid Gold. It is available here at 5%, a pretty strong grade that can help brighten by reducing the damage done by the sun, in addition to accelerating cell turnover to minimize the appearance of wrinkles. It actually works as a toner, exfoliator and moisturizer, thanks to a variety of ingredients, like silk proteins and licorice extract, that improve hydration and help fade away discoloration.
Elemis Papaya Enzyme Peel
This Elemis peel relies on natural fruit enzymes to exfoliate and rejuvenate. Papaya and pineapple enzyme help reduce the appearance of pores and wrinkles for a much smoother, more luminous complexion. Other ingredients include the powerhouse antioxidant vitamin E to help neutralize free radicals and marine algae to provide hydration. This is especially recommended for sensitive and mature skin.
NeoStrata Glycolic Renewal 10% Lotion
Containing both glycolic acid and citric acid, this formulation targets fine lines and wrinkles to improve rough texture for a truly rejuvenating appearance. Glycolic acid is delivered at a high percentage, but optimal pH is still maintained. This product also contains mango seed butter and glycerin to act as hydrators, preventing skin from becoming too dry due to such powerful exfoliation.
Yon-Ka Alpha Peel
Yon-Ka's Alpha Peel features a variety of AHAs to help overhaul your skin. Lemon, passionfruit, grape and pineapple are all rich in AHAs, helping to improve skin texture so it looks smoother and younger. Hyaluronic acid and aloe vera keep hydration intact to keep dryness at bay, and vitamin B is added as an overall soothing ingredient. Use is recommended during the nighttime for all skin types.
Mario Badescu Glycolic Acid Toner
A mild resurfacing toner, this product is great for combination or dry skin. It gently helps to reduce the appearance of signs of aging like wrinkles and helps improve texture for a noticeably smoother look in general. It also helps to balance and brighten overall to promote a beautiful glow. Use this toner after cleansing and before you apply your moisturizer for best results.
Credentials Glycolic Serum
Crednetials Glycolic Serum features an 8% blend of glycolic, malic and lactic acids. All powerful AHAs, these acids can greatly improve skin texture, minimizing fine lines along the forehead and cheeks to take years off the face. This is also a great product for acne-prone skin, as the acids help to unclog pores that can get infected with bacteria and turn into inflamed acne lesions. Other key ingredients include retinol, hyaluronic acid and vitamin E, which exfoliate, hydrate and protect, respectively.
Neova Serious Glypeel
This is a peel-off mask to be used once a week. Glycolic acid is a top ingredient responsible for exfoliation alongside retinyl palmitate (a derivative of vitamin A/retinol). Together, these two will help promote cell turnover. Other active ingredients include aloe vera and panthenol (vitamin B5), which will help to improve hydration to balance the effects of the two exfoliants.
The Ordinary Glycolic Acid Toning Solution
The Ordinary's line of products has become quite popular in only a few short years thanks to their effectiveness and affordability. This particular product, for example, is less than ten dollars. In addition to 7% glycolic acid, this solution features a Tasmanian pepperberry derivative to help prevent irritation that can be common when using any type of acid. However, this is not recommended for sensitive skin, as it can exacerbate the condition.
Natura Bisse Glyco Extreme Peel
Unlike The Ordinary's glycolic treatment, this one from Natura Bisse is not so affordable. However, it is quite powerful hence the "extreme" in its name. Upon first applying this peel, you may feel a burning sensation, which is normal. A beta-lipoacid molecule helps the other ingredients penetrate deep into skin for maximum results. This peel will ultimately minimize signs of aging and fade away dark spots.
Peter Thomas Roth 10 Glycolic Solutions Moisturizer
If you're not quite ready for a potent peel, opt for Peter Thomas Roth's 10 Glycolic Solutions Moisturizer. This product features a gentle, time-released form of 10% glycolic acid that won't lead to irritation. Over time, however, it will help smooth away wrinkles and give skin a much more even tone. This is a great choice for sensitive skin that may not tolerate peels as well as other skin types.
Formulyst Retexturing and Perfecting Serum
Glycolic acid is the third main ingredient in this serum, following water (usually the first ingredient in any skincare product) and glycerin (a humectant that plumps up and hydrates skin). As the third ingredient, glycolic acid is thus quite heavily featured. As you may know, the further an ingredient is down the list, the less potent it is. Other ingredients include botanical extracts like mallow and peppermint and hydrating ingredients like sodium hyaluronate (the salt of hyaluronic acid). Sodium hyaluronate is especially good to have in a skincare product as it can hold up to 1,000 times its weight in water and thus be quite effective at providing hydration.
References:
Dermatologic Surgery, "Photoprotective and Antiinflammatory Effects of Topical Glycolic Acid"; Clinical, Cosmetic and Investigational Dermatology, "Glycolic Acid Peel Therapy – A Current Review"; Clinical, Cosmetic and Investigational Dermatology, "Salicylic Acid As A Peeling Agent: A Comprehensive Review";