There are two types of exfoliants: physical and chemical. Physical exfoliants work by utilizing small grains or a tool like a brush to physically remove debris that clogs pores. Chemical exfoliants use acids like beta-hydroxy and alpha-hydroxy acids to remove the "glue" that holds dead skin cells together, clogging pores and making your complexion appear dull. Chemical exfoliants tend to be gentler than physical ones that can sometimes leave skin irritated, especially when used too vigorously. Some harsh physical exfoliants can even cause micro-tears in skin, small tears that can damage the all important skin barrier.
Some of the best ingredients to look for include glycolic acid and salicylic acid. These are both quite powerful and can help resurface skin for a far more refined and smooth/soft texture that glows from within. You may also find vitamin C often present in these chemical exfoliants, because it helps brighten overall skin tone. We've compiled a list of the best chemical exfoliants to help you find one that's best for your particular needs.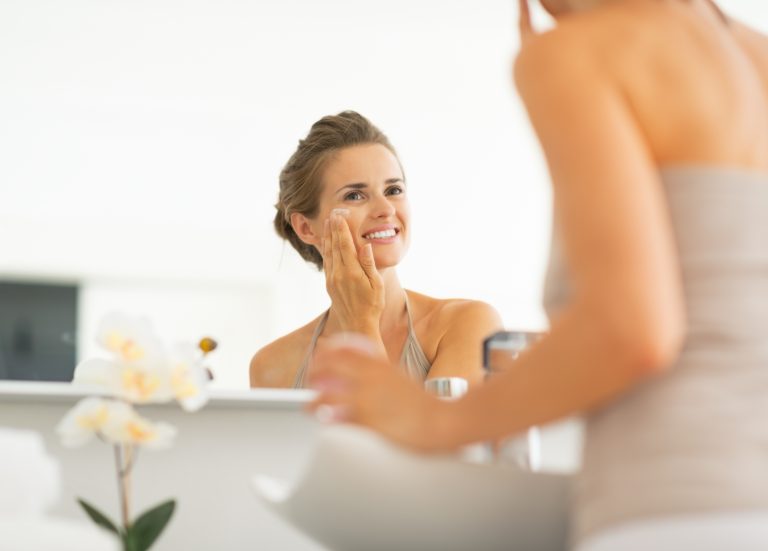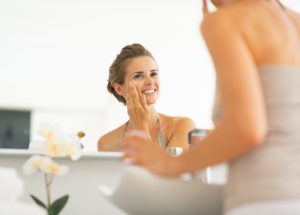 Perricone MD No:Rinse Exfoliating Peel
The main exfoliating ingredient in this Perricone MD Exfoliating Peel is L-Carnitine, a naturally occurring amino acid. It helps brighten and refine by helping to renew surface skin and remove dead skin cells. This helps clear up a complexion and fight against both acne and wrinkles. Other key ingredients in this exfoliating peel are hyaluronic acid and copper complex, both of which provide hydration. Hyaluronic acid helps plump up skin to reduce signs of aging, while copper complex improves elasticity to make skin firmer.
Sunday Riley Good Genes All-In-One Lactic Acid Treatment
Lactic acid is an alpha-hydroxy acid (AHA) that breaks down dead skin cells without overly irritating like other AHAs including glycolic acid. Sunday Riley's Good Genes treatment is a very popular one featuring this remarkable ingredient. It's a little pricey, but will give you your money's worth with regular use. It targets problems like blackheads and dullness to overall improve texture. Other ingredients include licorice, which helps brighten skin tone, and arnica, which helps soothe to minimize irritation.
Kate Somerville ExfoliKate Intensive Exfoliating Treatment
Often touted as a two-minute facial, Kate Somerville's ExfoliKate treatment exfoliates with both AHA and BHA acids. Lactic acid (an AHA) works to break up dead skin cells that can make a complexion look dull, while salicylic acid (a BHA) helps minimize pores and treat acne. But there's also a physical component to this treatment. Silica physically exfoliates to reduce overall skin roughness. Finally, pineapple, pumpkin and papaya enzymes aid in enhancing overall exfoliation. Overall, this is a great product to brighten and refine your complexion with consistent use.
NeoStrata Resurface Lotion Plus
NeoStrata Resurface Lotion Plus features 15% glycolic acid, which is quite high. Glycolic acid is a wonderful ingredient with a variety of benefits, including the ability to exfoliate while stimulating collagen. This makes it great for both acne problems and signs of aging like wrinkles. It can also help reduce hyperpigmentation and keratosis pilaris, which are tiny bumps on the skin that can make it look and feel rough. This is a great choice for oily, dry and combination skin.
Murad Rapid Resurfacing Peel
This peel contains 10% glycolic acid, a potent amount. It also boasts vitamin C. Together these two powerful ingredients can help even skin tone that's plagued by discoloration, soften fine lines and promote collagen production. Skin texture becomes overall smoother-looking and softer. These are little towelettes that you smooth over your skin about once or twice a week for best results. Using such a powerful exfoliant more often can be irritating so use caution.
Drunk Elephant T.L.C. Sukari Babyfacial
A very popular favorite, the Drunk Elephant T.L.C. Sukari Babyfacial contains a truly incredible 25% AHA and 2% BHA blend specifically formulated to help retexturize skin and leave it looking its best. This formula contains tartaric, lactic, citric and salicylic acids that work together to help minimize the appearance of lines and pores, leaving behind a smooth and glowing complexion. Another ingredient, niacinamide (vitamin B3), helps with hydration and evening out a ruddy complexion.
Erno Laszlo White Marble Dual Phase Vitamin C Peel
Though quite pricey at $100, this product nonetheless has rave reviews. Usage features a two-part system. First, you apply the peel and massage for three minutes. Then you mix the activator in your hands and massage it over the peel. Leave on for one minute before rinsing off. Vitamin C is the main active ingredient that stimulates collagen and lightens dark spots for a more even look. Lactic acid acts as the chemical exfoliant to help smooth away imperfections, unclog pores and uncover your natural glow.
Philosophy The Microdelivery Resurfacing Peel
Recommended for use once a week, Philosophy's The Microdelivery Resurfacing Peel also features a two-part usage system. Its key ingredients are vitamin C/peptide resurfacing crystals and a lactic/salicylic acid activating gel. The vitamin C/peptide crystals brighten dark spots and minimize discoloration, while the lactic/salicylic acid combo refines pores and rejuvenates aging skin by reducing the appearance of fine lines and wrinkles.
AmorePacific Treatment Enzyme Peel
The AmorePacific Treatment Enzyme Peel breaks up dead surface skin cells with papaya enzyme to reveal the brighter, more refined skin underneath. Dark spots and fine lines are reduced as well. This formula also features soothing ingredients like allantoin to prevent irritation. Of important note is that this product is actually a powder that becomes activated into a lather when it comes into contact with water. Massage the pre-measured amount all over your face for about 30 to 45 seconds before rinsing off.
Clarins Gentle Exfoliator Brightening Toner
The Clarins Gentle Exfoliator Brightening Toner helps brighten and smooth for a beautifully glowing complexion. Tamarind extract helps remove dry, flaky surface skin cells that can make skin look especially dull. White nettle extract specifically helps refine the appearance of pores, making them look smaller and much less noticeable. Thus, the texture of skin is renewed and rejuvenated for a smooth, radiant result.
Estee Lauder Pro Instant Resurfacing Peel
This product was actually inspired by professional chemical peels. It features a combination of 9.9% AHAs (glycolic, tartaric and citric) and hyaluronic acid (not actually an acid but a humectant) to exfoliate while not sacrificing hydration. Skin turnover is boosted with regular use to reveal the radiant, soft skin beneath the dead skin cells that clog pores and keep skin flaky, rough or dull. Moreover, this formula contains salicylic acid for an even bigger boost of exfoliation.
Peter Thomas Roth FirmX Peeling Gel
This peeling gel uses multi-action enzymes (pineapple, pomegranate and keratinase) to exfoliate in a gentle manner without causing irritation for sensitive skin types. Cellulose is another exfoliant that helps remove surface impurities. In addition to these exfoliating enzymes and cellulose, this product contains humectants including glycerin and hyaluronic acid to provide a deep burst of hydration to skin after it's been through the rigors of exfoliation.
Dr. G Brightening Peeling Gel
This is a very popular and beloved peeling gel in Korea and other parts of the world. It features cellulose as a main ingredient to help gently remove dead skin cells and unclog pores. Vitamin C helps brighten overall, but is particularly helpful if you're plagued with dark spots or acne scars. This product also boasts the actual ability to see dead skin cells roll off, which is quite satisfying.
Boscia Exfoliating Peel Gel
Boscia's Exfoliating Peel Gel works as both a physical and chemical peel. The physical aspect helps exfoliate surface impurities while the chemical part goes deeper to undo the "glue" that holds dead skin cells together. Key ingredients are pomegranate enzymes that firm and brighten, and a blend of AHAs that break down sebum and dirt lodged deep inside pores. Two other ingredients, jojoba leaf and willowherb, act as antioxidants to fight free radicals and as soothing agents to reduce irritation, respectively.
Kiehl's Nightly Refining Micro-Peel Concentrate
This is a great nighttime choice to exfoliate skin while you sleep. It features quinoa husk extract and phytic acid derived from rice bran. The quinoa husk extract acts as an exfoliant to improve texture and increase radiance. The phytic acid also acts as an exfoliant to remove dead skin cells and refine skin for a superior complexion. Other ingredients include glycerin and aloe leaf juice. These help hydrate and calm skin in case the exfoliants prove to be sensitizing. However, this is safe for use on all skin types, including sensitive skin.
Formulyst Retexturing and Perfecting Serum
Formulyst's Retexturing and Perfecting Serum also features glycolic acid as a main ingredient, because it is quite remarkable. As previously stated, it not only exfoliates but promotes collagen to keep skin firm and bouncy. Regular use will not only improve texture but also boost elasticity to help keep fine lines, sagging and wrinkles at bay. Whether you suffer from acne or signs of age, or, unfortunately, a bit of both, you will definitely be satisfied with this product, which can help address both skin concerns.
References: Clinical, Cosmetic and Investigational Dermatology, "Glycolic Acid Peel Therapy – A Current Review"; Clinical, Cosmetic and Investigational Dermatology, "Salicylic Acid As A Peeling Agent: A Comprehensive Review"; Indian Dermatology Online Journal, "Vitamin C in Dermatology"; Journal of Cosmetic Dermatology, "Nicotinic Acid/Niacinamide and the Skin"