Shiseido is one of the best known Japanese skincare companies in the world. It also happens to be one of the oldest. Shiseido dates back to 1872 when Arinobu Fukuhara opened Japan's first Western-style pharmacy called "Shiseido" in Tokyo. Fukuhara had studied Western pharmacology and was previously the chief pharmacist to the Japanese navy, and he used this knowledge to create a new type of business where his store had a separate clinic and pharmacy – and inspired by what he saw in America, he also added a classic soda fountain. Fukuhara is credited with creating Japan's first toothpaste, Fukuhara Sanitary Toothpaste, as an alternative to abrasive tooth powders. In 1917 Fukuhara debuted a cosmetics shop and launched products such as Seven Colors Face Powders and Cold Cream. Eudermine, a skin softening moisturizer, launched in 1897 and is still sold today. Shiseido went global in 1957 and today ts ranked as the fourth biggest cosmetics company in the world. Here's a look at the company, a review of Shiseido products, and is it right for you?

What are the Best Skin Care Products of 2021?
What Is Shiseido?
Shiseido is a huge Japanese personal care company that sells skincare, makeup, fragrance and sunscreen under the Shiseido brand. The company also owns BareMinerals, Clé de Peau, Laura Mercier and NARS. To get a sense of how big the company is and entwined into Japanese culture, it's worth noting that there's also a Shiseido Corporate Museum, located outside of Tokyo, which charts the company's history and contains more than 20,000 items, including products and promotional marketing materials. The nearby Shiseido Art House, a striking modern building, is home to a permanent collection and also has rotating exhibits.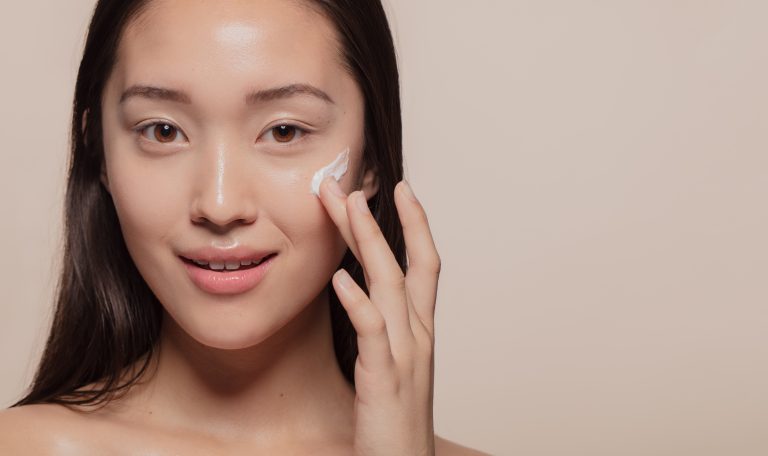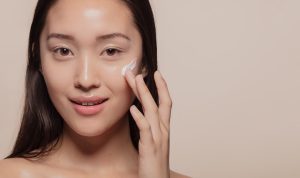 What Does Shiseido Mean?
According to the company, "Shiseido" comes from a passage in the Chinese Confucian classic Yi Jing (Book of Changes), the general meaning of which is: "How wonderful is the virtue of the earth, from which all things are born!"
What Does Shiseido Sell?
Shiseido sells a wide range products, including skincare, sunscreen, makeup and products for men. Some of its collections include Benefiance, White Lucent, Waso, Ultimune and Future Solutions. Fans may be disappointed to learn that its popular Ibuki skin blurring line has been discontinued but Shiseido offers other options.
Shiseido Makeup
VisionAry Gel Lipstick – Apply this gel lipstick for a dose of color along with hydration and a cooling effect thanks to an infusion of water.
Synchro Skin Glow Luminizing Fluid Foundation – Available in 13 shades, this foundation is designed to give coverage while hydrating skin with argan oil and yuzu seed extract.
Kajal InkArtist – Shadow, Liner, Brow – Streamline your makeup bag with the Kajal InkArtist, a combination liner, kajal, eyeshadow, and brow color in one.
Eyelash Curler – Shiseido's eyelash curler is a bestseller, and its curved design helps prevent any pinching.
Shiseido Skincare
Ultimune Power Infusing Concentrate – This serum can be used twice a day and is designed to help reduce the signs of aging.
White Lucent Brightening Cleansing Foam – Packed with skin brightening ingredients, this cleanser helps whisk away dirt and makeup while also working to fade dark spots.
Benefiance WrinkleResist24 Pure Retinol Express Smoothing Eye Mask – Soaked with a retinol concentrate, these under-eye patches should be applied for 15 minutes to help give the eye area a boost.
Shiseido Sunscreen
Ultimate Sun Protection Cream WetForce SPF 50+ – Some people may only turn to Shiseido for its sunscreen including this cult favorite which becomes more effective when exposed to water.
Urban Environment Oil-Free UV Protector SPF 42 – Shiseido's oil free formula is meant to be used as a daily sunscreen and contains the physical sun blocker zinc oxide.
Future Solution LX Universal Defense SPF 50+ This sunscreen can be applied first as a primer, or used as a last step in a skincare routine.
How Much Do Shiseido Products Cost?
Shiseido is a prestige brand that is sold in department stores and is priced accordingly. The Power Infusing Concentrate retails for $70 and the Ultimate Sun Protection Cream WetForce SPF 50+ is $36. The VisionAry Gel Lipstick sells for $26, and the Benefiance WrinkleResist24 Intensive Eye Contour Cream is $60. Shiseido Men Moisture Emulsion is $36 and the popular Facial Cotton pads are $12 for a pack of 165.
What Ingredients Are in Shiseido Products?
Many Shiseido products contain a blend of botanical based extracts as well as commonly used skincare ingredients such as hyaluronic acid and retinol. The Power Infusing Concentrate is formulated with extracts of antioxidant reishi mushroom and iris root, which is thought to help boost hydration. Argan oil, cranberry seed oil and yuzu seed extract in the Synchro Skin Glow Luminizing Fluid Foundation work together to boost moisture levels while Wild Thyme Extract helps provide antioxidant benefits. The Ultimune line is powered by the Ultimune Complex, a blend of Bulgarian rose water and yeast extract along with gingko biloba leaf extract, shiso, and thyme. Rose and lotus are found in ImuCalm Compound. Other ingredients found in Shiseido products include chomeiso, a member of the parsley family that may help with dark circles and UV protection; and Winged bean seed extract, which is thought to promote skin firmness.
Where Can I Buy Shiseido Products?
Shiseido products are available to purchase online from the company website, beauty boutiques including Ulta and Sephora, and department stores such as Macy's Nordstrom, Bloomingdale's and Bergdorf Goodman.
Do Shiseido Products Work?
Any company that has been around for more than 100 years is certainly doing something right, and Shiseido has its loyal customers. Many of its products have received beauty industry awards. The WrinkleResist24 Pure Retinol Express Smoothing Eye Mask won a 2017 Best of Beauty Award from Allure, along with the Benefiance WrinkleResist24 Night Cream and Shiseido Synchro Skin Glow Luminizing Fluid Foundation. Good Houskeeping awarded the Aura Dew Tint a Best of Beauty Award in 2019 for this product that can be used on eyes, lips and cheeks.
In 2018 the Good Housekeeping Lab reviewed the Shiseido Full Lash Multi Dimension Mascara Waterproof and their verdict? "Our testers loved the all-day wear of this mascara with over 90% agreeing that it lasted well, was non-flaky and stayed put in water."
Let's take a look at what customers have to say.
One of Shiseido's most iconic products, Eudermine Revitalizing Essence, gets more than 200 reviews on Sephora and 20,000 loves, with a 4.5 rating. Fans rave "I don't know what this is or what it's supposed to do – all I know is that my skin has never looked better. My boyfriend said, 'Your skin looks fantastic.' To which I replied, 'Thank you.' Then he said,' No, I mean reaaaally faaantastic. What are you doing?'" and "I am still not clear as to what this product is exactly, but my skin loves it!" Those that didn't like it found it too drying for their skin. "After two days of using I broke out. Extremely disappointed and was more trouble to use than it is worth" and "Nice at start, but seems to have too much alcohol. Purchased as a better priced alternative to SKII but didn't really work out – dried out and irritated skin."
The Urban Environment Oil-Free UV Protector Broad Spectrum Face Sunscreen SPF 42 gets over 60,000 "loves" and a 4.5 rating from over 1,000 reviews. Customers appreciated that it is a physical sunblock. "After years and I mean YEARS of searching I have finally found the perfect daily sunscreen for me! There is not anything that I do not like about this product" and "This sunblock offers high SPF with a soft matte finish that's perfect as a makeup base for my combination skin." Users who didn't like it complained that it left a white film. "It's too white and it's not smooth at all" along with "I really wanted to like this oil-free sunscreen because I have oily skin. However, when I applied it, it left a white film on my skin and made me look ashy."
The Ultimune Power Infusing Serum Concentrate gets a 4.2 star rating from over 300 reviews. One fan called it a "Life Changer"- "I've used up half bottle so far and I'm confidently to say that this red baby trained my skin to a better than ever condition." Customers who didn't like it complained about the price and how it made their skin feel, or said that it just didn't do anything for them. "Wanted to love this product, but it feels heavy on the skin and has a bit of a sticky, tacky feeling once applied and left to dry."
What Are Some Alternatives to Shiseido?
Shiseido may not be the right choice for everyone, because it may not react well with your skin or the price tag is too high. Since the brand has so many lines to choose from, you may be overwhelmed with choice. If you're looking for skincare products, consider Formulyst and Advanced Dermatology.
Formulyst's philosophy is long-term and effective skincare. The brand wants to help its customers achieve their best looking skin, rather than covering it up with makeup. The comprehensive line of products targets everything from wrinkles to dark spots and dry skin.
For any eye concerns, try Formulyst's Complete Anti-Aging Eye Cream. The multi-tasking formula contains retinyl complex and peptide technology to help reduce the appearance of fine lines and wrinkles, while hyaluronic acid and cucumber extract soothe and hydrate the delicate eye area.
If you like the feel of a lightweight moisturizer, try Formulyst Super Hyaluronic Water Moisturizer. Hyaluronic acid helps keep skin plumped, hydrated and dewy looking. This oil free formula is packed with multiple types of hyaluronic acid and it works as a moisture magnet by drawing water to the skin.
Fans of skincare kits, which take all the guesswork out of creating your own regimen, should try Advanced Dermatology. This no nonsense brand offers a pared down approach to skincare. The packaging is simple and streamlined, and the products bring skincare back to the basics. The kit contains just six essential items including a daily cleanser; serum; anti-wrinkle firming treatment; night cream; day cream and an eye cream. In other words, everything you need to achieve your best possible looking skin.
There's no need to compromise when it comes to finding skincare that is effective and safe. Carrot & Stick takes a tough love approach to skincare, perfectly balancing the power of plants with cutting edge science. Not only is Carrot & Stick good for your skin, it is also good for the environment as the formulas skip harmful chemicals commonly found in skin care products.