What kind of beauty junkie are you- the kind who created a skincare routine decades ago and hasn't strayed from it, or are you constantly switching up your routine? If you are always on the hunt for the next big thing when it comes to skincare, we're here to help. Each year thousands of new skincare products make their debut, while some tried and true products become elevated to cult hero status (we're looking at you, La Mer) . Sifting through all of the choices and deciding what's hype and what's worth a try can be overwhelming but we're here to help.
Here's a look at the best skincare products of 2021. Our top picks address a multitude of common skin issues, such as dry skin, oily skin or anti-aging concerns. We've also included a wide range of prices, from drugstore picks to medical grade choices as well as some clean beauty brands. You'll see a mix of new brands and products as well as some heritage names- and help you figure out where to start.
Related: Best Anti Aging Face Serums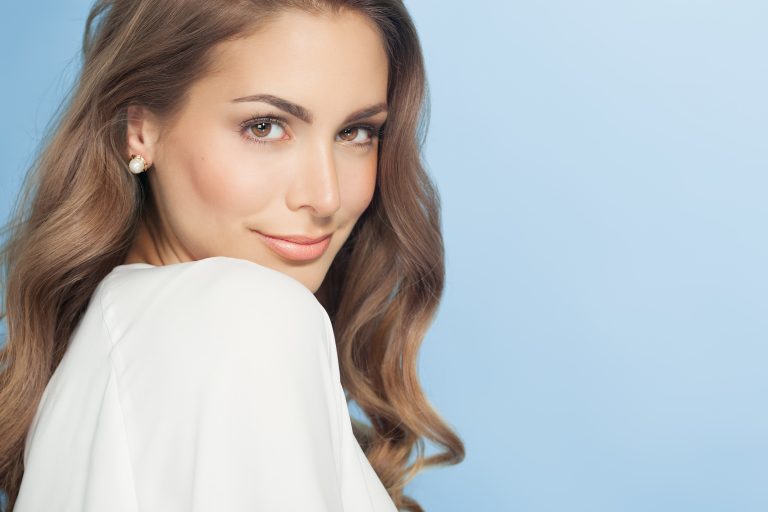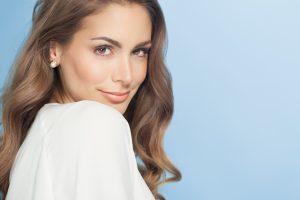 How to Find the Best Skincare Products
Finding the right product for your skin takes some time, effort and a little experimentation. The first thing to do is analyze your skin type. Most skin is normal, dry, oily or a combination. If you're not sure, pay attention to how your skin feels after cleansing, and whether it looks shiny in a few hours. Next, are there any skin issues to be addressed such as acne, hyperpigmentation or  textured skin such as large pores? Anti-aging can also be a major concern when fine lines and crow's feet start to appear. Once you understand your skin type and what you want to improve on your complexion, it's easier to narrow down the pool of products to try. 
How Many Skincare Products Do I Need?
Apologies to all the minimalists but it's important to remember that one product cannot do everything for you. Skincare must take a holistic approach, and the goal is to create an effective skincare routine that usually involves a handful of products. If you had to boil it down to just the essentials it would be a cleanser, toner, moisturizer, serum and night cream, as well as an eye cream. Put another way, the best skincare routines involve protection, prevention and hydration.
But not everyone is the same. Some people enjoy the daily rituals of skincare and embrace things like multi step routines. If that's the case, you will probably want to buy everyday essentials and throw in splurge worthy items such as masks and overnight creams, as well as exfoliators. If you're looking to improve on dark spots or wrinkles, then treatment products are a worthy investment.
What Do the Best Skincare Products Have in Common?
Our best skincare products of 2021 are a diverse group of items- we've sourced them from department stores, beauty boutiques, drugstores and everything in between. What some of these products have in common is a handful of hero ingredients, including hyaluronic acid (the ultimate of hydrators), peptides (which can help boost collagen production), squalane (a lipid that is highly moisturizing) and a variety of botanical extracts like licorice root and turmeric, both skin brighteners. 
Best Skin Care Brand of 2021
Our top pick for the best skin care line for 2021 is Carrot & Stick. Carrot & Stick takes a tough love approach to skincare, perfectly balancing the gentle nurturing of plants with the powerful results of innovative science. The result? Straightforward, effective skincare that delivers radiant looking skin that is good for you and good for the environment.
Also topping our list is Formulyst. The comprehensive line of products targets everything from wrinkles to dark spots and dry skin. Formulyst wants to help its customers achieve their best looking skin, rather than covering it up with makeup.
And if you want to take all the guesswork out of creating your own beauty regimen, this streamlined kit from Advanced Dermatology is for you. It contains just six essential items including a daily cleanser; serum; anti-wrinkle firming treatment; night cream; day cream and an eye cream. In other words, everything you need to achieve your best possible looking skin.