There are few things more satisfying than the way your face feels after a good scrub. After rinsing away the product, skin feels soft, smooth and squeaky clean. Exfoliating is an important step in any skincare routine – think of it as starting with a clean slate.
Whether you have dry skin, sensitive skin or oily skin, exfoliating is key. By getting rid of dry, flaky skin cells on the surface of the skin, you're encouraging new cell turnover – which leads to improved skin texture. Exfoliating also helps boost circulation, which can help skin look smooth and glowing. Anyone with acne can also benefit from exfoliating, as it helps keep the surface of the skin clean. Pores will also look smaller as they won't be clogged with dead skin.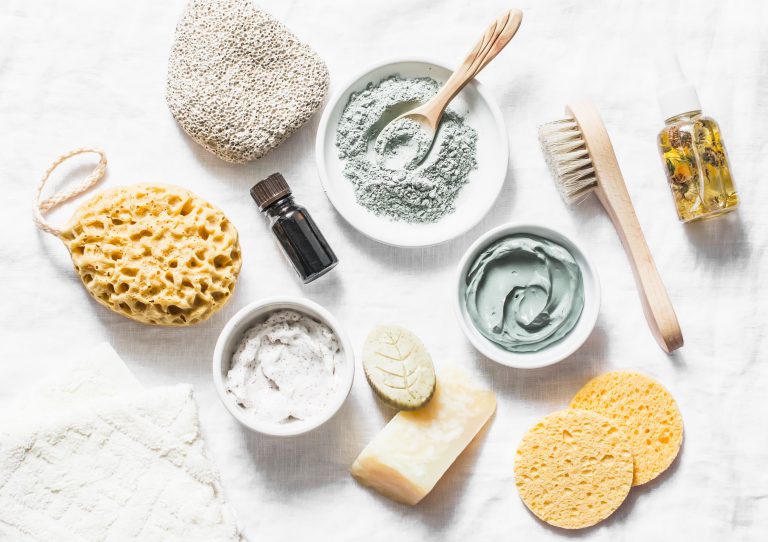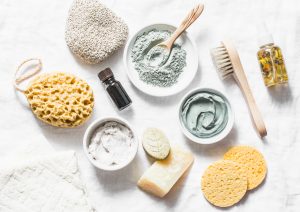 But not all exfoliators are created equally. There are two types – physical and chemical. A physical exfoliator has a rough, chunky texture, like drugstore favorite St Ives Apricot Scrub, which manually sloughs off dead skin cells on the surface of the skin. They're effective, but can be irritating for any with sensitive skin. The other type is a chemical exfoliator, which uses salicylic and lactic acid, or fruit enzymes, to gently dissolve dry skin.
Once the skin has been buffed and polished from a good scrub, the skin has been primed for the next step in your skin care routine. The skin can readily absorb a serum or moisturizer and makeup will glide on easily, and won't get stuck in patches of dry, flaky skin.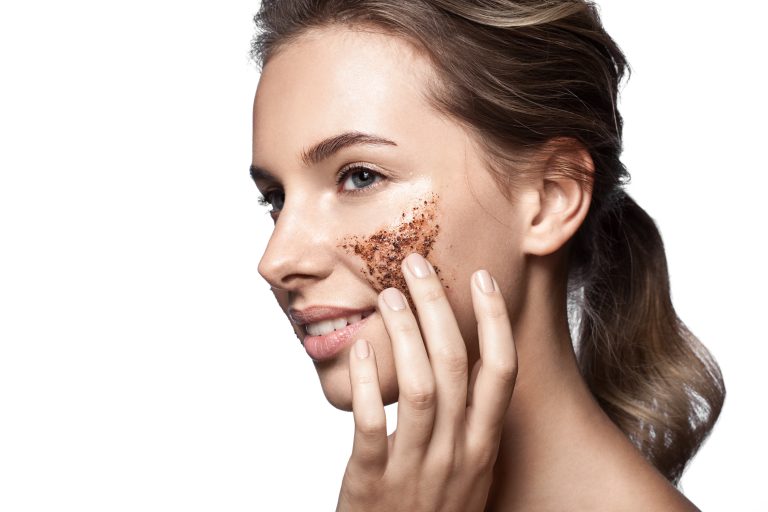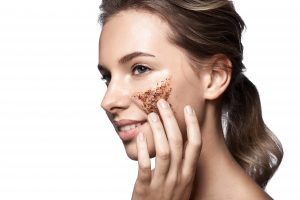 But no matter how good your skin feels after a good scrub, it's important not to overdo it. Depending on your skin type, most people should also exfoliate two to three times a week. Anyone with sensitive skin, or is using a retinol product, should take extra precaution not to over exfoliate as it could cause more harm than good.
And if you just can't resist the urge to scrub? Tackle your body instead- legs and feet can handle much more than your face. Here's a look at some of our favorite scrubs and exfoliators.
Related: Best skin care products of 2021
Best Exfoliators
Dermalogica Daily Microfoliant
Mix a small amount of this rice-based powder with water to activate and form a paste. It may feel like its too gentle but it's a chemical exfoliation rather than a physical one- meaning that ingredients such as salicylic acid and papain (the enzyme found in papaya) do the heavy lifting of removing dead skin cells.
Kate Somerville Exfolikate
This award-winning scrub contains a cocktail of exfoliating ingredients including salicylic and lactic acid, as well as fruit based enzymes derived from papaya, pineapple, and pumpkin. Once you apply the scrub, let it sit for about two minutes to work.
Boscia Exfoliating Peel Gel
Boscia's Exfoliating Peel Gel works in three different ways – it's a chemical peel, a physical exfoliator and a treatment to firm and brighten the skin. The gel harnesses the power of botanicals including the antioxidant jojoba leaf and willowherb, which helps to calm skin.
Dr Brandt Microdermabrasion
This cream is designed to mimic the effects of a microdermabrasion treatment. The citrusy smelling cream buffs away dead skin cells while leaving skin brighter and smoother. Lactic acid and aluminum oxide crystals get rid of dry skin, while jojoba seed oil and aloe vera soothe and hydrate.
Clinique Exfoliating Scrub
Apply Clinique's Exfoliating Scrub once a day in a circular motion around the face, preferably in the morning to help get rid of dry, flaky skin and unclog pores. This scrub works best for oily skin or those with combination skin.
Lancer: The Method Polish
The first step in Lancer's The Method skincare routine is The Polish, which is packed with pure minerals as well as pumpkin and pomegranate enzymes to gently remove dull, dry skin cells. A dose of brown sea algae, rich in vitamins and minerals, boosts skin's hydration.
Skinceuticals Micro-exfoliating Scrub
The powerhouse ingredient in SkinCeuticals Micro-Exfoliating Scrub is microbeads made from diatomaceous earth—a naturally occurring rock that crumbles easily. The microbeads provide a gentle but effective exfoliation that is ideal for sensitive skin. Skin is soothed from the addition of aloe vera and citrus oils help give the skin a nice glow.
Derma-E Microdermabrasion scrub
Bathing in the mineral rich Dead Sea has been a beauty ritual for thousands of years, with devotees swearing it heals everything from acne to eczema. The Derma-E Microdermabrasion Scrub contains Dead Sea salts to slough off dry, scaly skin and is suitable for all skin types.
Zo Skin Health Exfoliating Polish
Fans of Zo Skin Health Exfoliating Polish love that the scrub whisks away dead skin cells without leaving the face feeling too dry. The gentle but effective cream is powered by tiny magnesium crystals, which help to improve skin texture and leave it looking smooth and polished.
Mary Kay Timewise Microdermabrasion Set (Mary Kay Microdermabrasion)
Packaged prettily in Mary Kay's signature pink, this microdermabrasion set delivers a one-two punch to combat clogged pores and dryness. First, apply the Microdermabrasion Refine scrub to get rid of dry skin and encourage new cell turnover. The next step is to apply the pore minimizer to help reduce the appearance of pores.
Elemis Gentle Rose Exfoliator
This gentle skin polish is best suited for mature and sensitive skin. Jojoba beads help to unclog pores and get rid of skin impurities while cucumber extract soothes the skin and prevents any irritation. It also works well with acne prone skin.