It's an undeniable beauty truth: dry skin—on top of feeling tight and appearing flaky—ages more easily. Simply put, dry skin is more likely to show wrinkling and rough skin texture since it doesn't have the natural moisture necessary to "smooth out" those telltale lines and cracks. So what's a parched girl or guy to do?
Although moisturizers are everywhere, it can be difficult (if not completely overwhelming) to find one that actually works. The best moisturizers for dry skin can be elusive if you haven't done your homework and in this day and age, an uninformed consumer can hit a lot of pitfalls before finding the absolute best moisturizer. The important thing is to familiarize yourself with some key ingredients.
Related: Best Face Moisturizers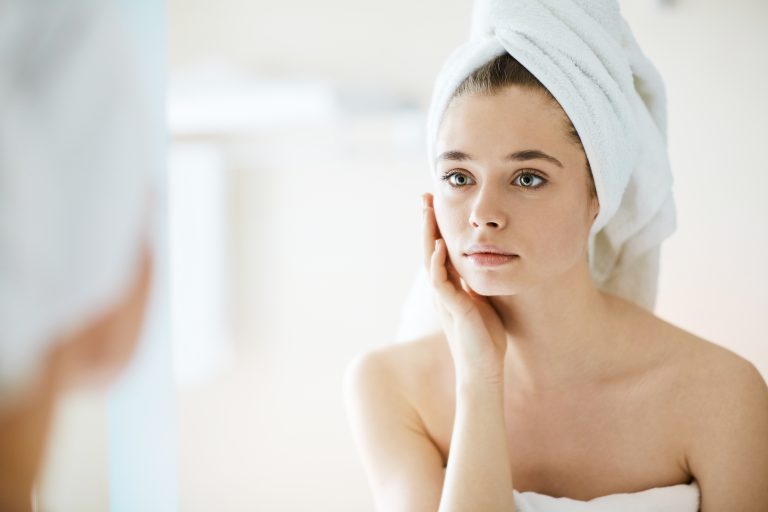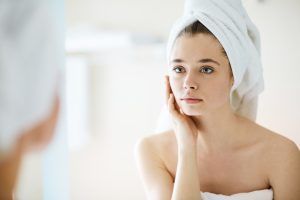 The Best Moisturizing Ingredients for Dry Skin
Assuming you don't have the time to flip the jar of every single moisturizers out there and decipher all that arcane language (what is glyceryl stearate and do you really want to put it on your face?), we're spotlighting the absolute best for you.
Familiarize yourself with the following ingredients: hyaluronic acid, sodium hyaluronate, squalane, tocopherol (a.k.a. vitamin E) and glycerin (quite often the second or third ingredient in a lot of moisturizers).
Hyaluronic acid is a humectant that retains 1,000 times its weight in water. This essentially means it will fill you up full of moisture and give you that gloriously dewy look. Sodium hyaluronate is the salt of hyaluronic acid. It also retains water to a remarkable degree and plumps up your skin, but has a smaller molecular weight to allow for deeper penetration. Squalane, a substance that mimics a naturally occurring lipid found in human sebum, prevents the loss of moisture and softens skin. Tocopherol is an antioxidant that fights one of the prevailing evils that damage skin (more on that later). Glycerin is a humectant that effectively locks in moisture to keep skin supple and smooth.
Got all that? There's a lot more down below, but if you're craving a crash course in all that makes dry skin lose its unpleasant characteristics (e.g. flakiness, tightness), you've come to the right place. Let's not waste any more time and jump right in to explore the best moisturizers for dry skin.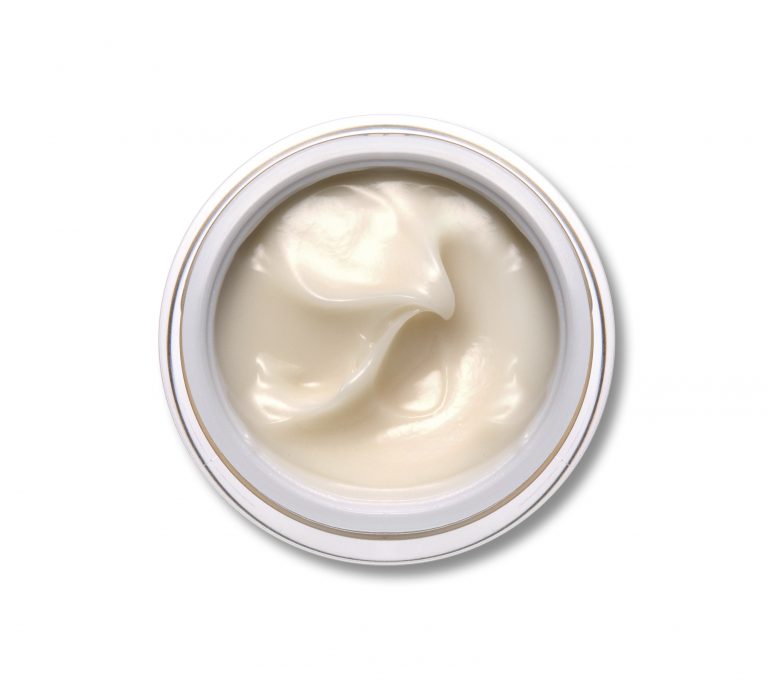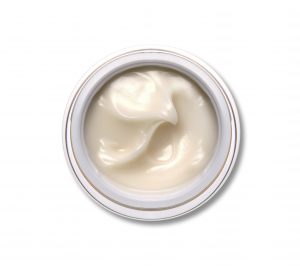 The Best Moisturizers for Dry Skin
The face moisturizer for 2021 is Formulyst's Intense Hydrating Serum.
Take a look at the entire list below.
Cosmedix Phytoharmony
A sure bet for mature, postmenopausal dry skin, this moisturizer nourishes and hydrates the face with the help of phytohormones. Phytohormones, or phytoestrogens, are plant hormones that are key components of plant growth. In human skin, they have estrogen-like effects. Isoflavones are one of the three categories of phytohormones and have been shown in studies to "significantly" improve skin roughness and dryness, reduce facial wrinkles and improve skin laxity. The soy isoflavones in this moisturizer are a key ingredient that can help slow down skin aging in older women. Other key ingredients like thioctic acid and DHEA help fight free radical damage and improve hydration, respectively. Thioctic acid, or alpha lipoic acid, is an antioxidant known for its ability to undo free radical damage. Free radicals are essentially unstable atoms that negatively effect skin cells and, if left unchecked, can lead to wrinkling and sagging in the skin. L-glutathione, a peptide, is another free radical scavenger that plays an important role in this moisturizer.
As for DHEA, it has been shown in studies to increase sebum production, reduce that dreaded "crepe-y" look in skin and improve skin brightness in postmenopausal women. Finally, niacinamide, or vitamin B3, helps improve elasticity and brightness — it's excellent at lightening dark spots that increase with age. Overall, this Cosmedix moisturizer packs quite a few punches against the most pressing skin aging concerns on the faces of mature women.
SK II Essential Power Rich Cream
This moisturizer features its signature trademarked ingredient called Pitera, a substance found in sake (the alcoholic beverage) chockfull of vitamins, minerals, amino acids and organic acids. Pitera was supposedly discovered when it was noticed sake brewery workers had extraordinarily youthful hands.
Other key ingredients include niacinamide (vitamin B3), tocopherol (vitamin E) and panthenol (a provitamin of vitamin B5). Niacinamide is highly effective in treating brown age spots that can cause skin to look mottled and older than it really is. In studies, it has also shown to firm skin, significantly improving elasticity to help skin retain its natural bounce. Tocopherol is a great and much-needed antioxidant with the power to scavenge free radicals and treat or prevent fine lines and wrinkles. It can also prevent UV damage. As UV damage is one of the main causes of aging issues like fine lines and deep folds along the face and neck, preventing this damage is invaluable. Meanwhile, panthenol is both a humectant and emollient. As a humectant, it helps skin retain water, absorbing moisture from the air and deeper in the skin to bring it up to the surface where it can effectively hydrate dry skin. As an emollient, it hydrates, softens and soothes, preventing skin from developing any lines caused by dryness. In studies, when 1% panthenol has been added to formulations, it has proven to "maintain skin integrity," particularly in the face of skin irritating substances like sulfates. As dry or sensitive skin can become even more so due to sulfates (which exist in pretty much every foaming type of product), the ability of panthenol to reduce or even completely prevent this action is very significant. In short, for very dry skin, this moisturizer is packed with every vitamin necessary to improve skin's moisture content.
La Solution 10 de Chanel
This is the ideal lotion for sensitive skin, whether it's naturally sensitive or has been temporarily sensitized by overuse of harsh products. This lotion also boasts the use of only ten ingredients (hence the name) for its efficacy in softening skin and treating other aging skin problems. Among them are silver needle tea extract, which researchers at Chanel tout for its antioxidant abilities. As previously mentioned, antioxidants help scavenge free radicals, perhaps one of the most powerful enemies of skin, causing collagen and elastin, two important proteins that keep skin taut, to become degraded. This naturally leads to sagging and wrinkling. This lotion also contains shea butter extract. Shea butter is derived from the nut of the African shea tree. It is used in numerous skin care products as an effective moisturizer that combats dry skin to keep it plump and well hydrated. Another ingredient in this product, vegetal squalane, is also a highly potent moisturizer that can seep into the cracks of fine lines and plump them up. Ultimately, this is a carefully formulated lotion providing a burst of robust ingredients that are essential for dry skin.
Estee Lauder Hydrationist Maximum Moisture Creme
If you're looking for a moisturizer packed with botanicals that provides intense hydration and protection for dry skin, look no further. The cucumber, algae, beet and grape extracts in this lotion all have antioxidant properties to protect against free radicals. As previously discussed, this is of utmost importance to help fight against wrinkles. The barley and yeast extracts are also antioxidants, containing phenols and flavonoids that also provide anti-inflammatory and antimicrobial properties. Plant phenolic compounds such as these have shown much promise in the fight against aging skin. They can potentially help stimulate collagen and elastin in addition to resisting too much melanin synthesis to prevent age spots from forming. The licorice extract in this formulation works to keep skin bright, helping to treat and prevent the discoloration that occurs as we age. It is also ideal for sensitive skin.
Finally, this formulation contains sodium hyaluronate, the salt of hyaluronic acid, and linoleic acid, two greatly effective ingredients for providing hydration. Sodium hyaluronate is smaller than hyaluronic acid molecules, making it more penetrative. Like hyaluronic acid, it also retains high amounts of water in the skin. As you can imagine, this allows for intense hydration. Linoleic acid is an omega-6 essential fatty acid also has the ability to retain moisture, allowing for well-hydrated, plump skin to be achieved.
CeraVe Daily Moisturizing Lotion
This lightweight, oil-free moisturizer by CeraVe is a great option for those with dry skin and/or eczema because it helps to improve the skin's hydration by restoring its natural barrier. The formula is non-comedogenic (it won't clog pores), which means you can use this CeraVe lotion on both your face and body. A few of the key ingredients in the CeraVe Daily Moisturizing Lotion include glycerin, ceramides, and hyaluronic acid.
Related: Best Moisturizers For Oily Skin
CeraVe PM Facial Moisturizing Lotion
CeraVe PM Facial Moisturizing Lotion is a fragrance-free, oil-free facial lotion that is said to help calm the skin, increase moisture retention, and restore the skin's barrier while you sleep. It is recommended for all skin types, including acne-prone skin since it is non-comedogenic (meaning it won't clog pores or cause acne flare-ups).
Like all CeraVe skin care products, the CeraVe PM Facial Moisturizing Lotion includes ceramides as key ingredients. Specifically, this formula contains ceramide NP, ceramide AP, and ceramide EOP. Ceramides are a family of waxy lipid molecules that are naturally produced by the skin and are vital in supporting the skin's barrier function. Topical application of ceramides helps to maintain epidermal hydration and serves as a barrier that responds to environmental stressors, infections, irritants, and allergens. The result is skin that is smooth, moisturized, and healthy.
Benefiance WrinkleResist24 Night Cream
This lotion is the perfect nighttime moisturizer for dry skin. The body repairs itself while we sleep, and that includes our skin, as it is the body's largest organ. Furthermore, blood flow increases while we rest, and this allows for better absorption of skin care products. Thus, a nighttime cream can be highly beneficial and even essential in fighting off the signs of aging.
This moisturizer will aid your body in repairing your skin while you snooze thanks to its extra-rich formula full of top-notch wrinkle reducing and hydrating ingredients. The key ingredients in this lotion include chlorella extract, mukurossi extract, gambir extract, hyaluronic acid and hydroxyproline. Chlorella extract is an algae extract that protects and conditions. It is rich in carotenoids, which are nutrients that protect against UV damage. Mukurossi extract is the "breakthrough" ingredient in this formula, as it boasts the ability to inhibit a "wrinkle-triggering enzyme," according to Shiseido researchers. Gambir extract is derived from the leaves of a shrub native to Indonesia and Malaysia. It exhibits moisture-retention properties and the ability to improve elasticity.
Hyaluronic acid is one of the, if not the most, powerful moisturizers available. Naturally occurring in the body, hyaluronic acid lubricates joints and gives skin its plumpness. It has the invaluable ability to retain 1,000 times its weight in water, which amounts to about six liters. This is why it's so hydrating and so important to skin. Researchers in recent years have found ways to reduce the molecule in size to provide for better skin penetration, although the larger sized molecule is also effective in providing surface hydration. This is an ingredient you definitely want to find in your moisturizer for dry skin. Finally, hydroxyproline has the important role of keeping collagen stable. It essentially keeps collagen from being degraded. This is crucial because collagen degradation, which happens naturally as we age, is one of the main reasons our skin develops wrinkles and begins to sag.
Weleda Skin Food
Skin Food is a line of moisturizing face, lip, and body products by Weleda that was inspired by the brand's best-selling Skin Food Original Ultra-Rich Cream, formulated in 1926. There are a total of four products in the collection.
The Original Weleda Skin Food is a rich moisturizer for dry, rough skin on the elbows, hands, and feet. A few of the key ingredients that you'll find in the Original Weleda Skin Food include sunflower seed oil, sweet almond oil, lanolin, and beeswax. The formula also includes a blend of botanical extracts, such as Viola tricolor extract, Calendula officinalis (marigold) flower extract, and Chamomilla recutita (chamomile) flower extract. Due to the rich, thick base of Original Weleda Skin Food, this product is not recommended to be used on the face.
Exuviance Age Reverse Hydrafirm
Exuviance's Age Reverse Hydrafirm promises to hydrate, lift, firm and plump up skin. All things aging skin desperately needs, as, with time, skin tends to become lax, develop fine lines and deep folds and overall roughen in texture. Once again, hyaluronic acid is one of the top ingredients, helping to retain as much moisture as possible to achieve that delicious, highly sought-after plumpness. We say delicious because when skin is so delightfully plump, you just want to take a bite out of it, right? Anyway, neoglucosamine is another top active ingredient that plays many roles – it improves fine lines, increases cell turnover and lightens discoloration that can make face skin look mottled and aged. Other active ingredients like maltobionic acid and Matrixyl both help prevent collagen deterioration, which is imperative in keeping skin taut. None of us want to lose collagen, but alas, it is a fact of aging.
Augustinus Bader The Rich Cream
Augustinus Bader The Cream is by far the brand's most popular product, however, it can be too lightweight for those with dry skin, which is why the brand formulated The Rich Cream. Augustinus Bader The Rich Cream is ideal for normal to dry skin, more mature skin types, and colder, drier climates. The formula includes the brand's pantentedTFC8 (Trigger Factor Complex) technology, as well as emollients like coco-caprylate/caprate, sunflower seed oil, squalane, argan oil, avocado oil, evening primrose oil, and shea butter.
La Roche-Posay Toleriane Riche
This is a moisturizer for very dry skin that is also great for sensitive skin. It has been shown to be effective against extreme dryness that includes symptoms like flakiness thanks to a rich but non-greasy formula that soothes and softens. Key ingredients include shea butter, squalane and isocetyl stearate. Shea butter is a well-known moisturizer that can be used on all skin types. It is extremely hydrating, and long-term use can show such benefits as wrinkle reduction and overall softening and smoothing of the skin. It contains oleic, linoleic, stearic and palmitic acids, all of which are helpful in providing moisture to the skin.
Squalane lubricates and protects, improving skin roughness and dryness. It can even prevent loss of hydration, which will only help skin remain moisturized for longer — something we all want and need. Isocetyl stearate is also a lubricating agent, or emollient, that covers the skin to create a smooth and soft surface. Together, these three ingredients form a powerful hydrating force to keep dry skin supple and conditioned.
First Aid Beauty Ultra Repair Cream
This head-to-toe moisturizer by First Aid Beauty can be used as a daily moisturizer to prevent dry skin, but can also be used to help alleviate dry, itchy, and red skin. After applying First Aid Beauty Ultra Repair Cream, the skin is said to be left feeling smooth, hydrated, and comfortable after just a single use.
The active ingredient in First Aid Beauty Ultra Repair Cream Intense Hydration is 0.5% colloidal oatmeal. Colloidal oatmeal is a skin protectant that has been used for centuries to soothe and heal the skin, as well as reduce inflammation and redness. There are also several emollients in the Ultra Repair Cream, including shea butter and squalane. An emollient is an oily substance that fills in the spaces between dead skin cells, thus creating a smooth skin surface.
Dermalogica Intensive Moisture Balance
Dermalogica has developed a nourishing facial moisturizer specifically to restore lipid balance to dry, depleted skin for optimal barrier performance. The formula contains a BioReplenish Complex that delivers a combination of key barrier lipids to help enhance the skin's natural resilience and support barrier recovery. In addition, a prebiotic chlorella algae complex helps rebalance the skin's natural microbiome for healthy-looking skin. Lastly, this moisturizer includes two forms of hyaluronic acid — sodium hyaluronate and hydrolyzed sodium hyaluronate — to help enhance the skin's moisture content and reduce the appearance of fine lines.
CeraVe Moisturizing Cream
One brand that knows how to alleviate dry skin is CeraVe, and one of their best moisturizers is the CeraVe Moisturizing Cream. This cream is designed to reinforce the skin barrier by hydrating it with key ingredients like ceramides, glycerin, sodium hyaluronate, and petrolatum. The texture of the cream is formulated to be rich and deeply hydrating without being too greasy – it is also meant to be absorbed quickly. CeraVe Moisturizing Cream is meant for "dry and very dry skin," and according to the company, the patented delivery system continually releases moisturizing ingredients for 24-hour hydration.
La Roche-Posay Hydraphase Intense Riche
Formulated with hydrolyzed hyaluronic acid (HA), this lotion moisturizes dry skin for up to 24 hours. Hydrolyzed hyaluronic acid has water-retaining properties that help fill up all the little spaces between collagen and elastin in the skin. This gives a plumping effect that makes skin look smoother and feel softer. (If it helps, think of the natural plumpness of babies. They have the highest concentration of hyaluronic acid in their skin, and HA begins to diminish as we get older.) Adults only have about one-twentieth of the HA that babies possess! If you want a potent boost of HA in your skin, this lotion is a godsend. But it's not all about hyaluronic acid. This lotion also contains shea butter and glycerin to further soften and plump, while tocopherol acetate (a derivative of vitamin E) helps reduce dark age spots for an even-toned complexion. Furthermore, this formulation contains antioxidant thermal spring water to combat against environmental stressors (free radicals) that cause heaps of damage without a proper antidote.
Kiehl's Ultra Facial Cream
Ultra Facial Cream is the #1 moisturizing cream by Kiehl's that provides ultra-lightweight 24-hour hydration. It is recommended for all skin types, including those with sensitive skin. This cream contains a high concentration of the emollient squalane. Squalane is derived by hydrogenation of squalene (note the e). Squalene is naturally found in the skin lipid barrier of humans and animals. It is produced by the oil glands in the skin, and plays an important role in skin lubrication and protection. However, the amount made and retained in the skin decreases over time. Topical application of squalane helps to replenish the skin's lipid barrier, resulting in softer, smoother skin.
In addition to squalane, Kiehl's Ultra Facial Cream contains a high concentration of glycerin (a humectant), cyclohexasiloxane (a silicone), and several different emollients. The formula is paraben-free, fragrance-free, mineral oil-free, dye-free, and TEA-free.
Clinique Dramatically Different Moisturizing Cream
One of the most famous moisturizers on the market, this lotion certainly lives up to the hype. This is a dermatologist-developed formulation that keeps skin strong and is equipped to stand firm even in the driest conditions. Glycerin and sodium hyaluronate are among its key ingredients, though it also contains cucumber fruit and barley extracts to work as antioxidants. Thus, this is definitely both a moisturizer and anti-ager that can benefit a variety of skin types and skin concerns. Glycerin is a humectant and emollient. Humectants trap moisture in the skin, while emollients soften and smooth. Both are necessary for providing the highest possible amount of hydration. Sodium hyaluronate is also a humectant that keeps skin from losing water. It gives skin that fullness so often associated with youth. Barley and cucumber fruit extracts fight off environmental stressors known as free radicals that degrade skin cell structure and increase skin laxity, resulting in wrinkling and sagging.
Skinceuticals Emollience
Emollience combines essential oils with natural extracts to provide abundant moisture for those with sensitive and dry skin. Three types of algae extracts help bind water to the skin and have antioxidant properties, both hydrating and protecting from free radical damage. For example, the gellidiela acerosa extract, derived from seaweed, delivers a potent mix of sugars and amino acids into the skin to hydrate, while also increasing cell turnover (the process by which the skin produces new cells; this allows dead skin cells to slough off and newer skin to take its place).
Another algae extract, sargassum filipendula extract, also aids in moisturizing and boosting cell renewal. Further hydration comes in the form of plant oils derived from grape seed, rose hip and macadamia nut. All three of these are highly moisturizing but also have other important properties. Grape seed oil is a linoleic acid that is non-comedogenic (won't clog pores) and has antioxidant properties thanks to an abundance of vitamin E, resveratrol and phenolic compounds.
Rose hip oil helps maintain a healthy skin barrier and protects against oxidative stress. Oxidative stress refers to the imbalance of free radicals and antioxidants in the body, which can lead to damage on the cellular level. Rose hip oil has also been found to be helpful against some inflammatory skin conditions like eczema and neurodermatitis. Macadamia nut oil contains both oleic and linoleic acid, which hydrate/soften skin and prevent water loss, respectively. Finally, this formula contains three essential oils (rosemary, lavender and peppermint) that combine to provide a soothing, refreshing overall effect.
Perricone MD Deep Moisture Therapy
In order to be truly therapeutic for dry skin, Perricone MD's Deep Moisture Therapy employs a very stable form of vitamin C known as tetrahexyldecyl ascorbate. It has been shown in studies to significantly improve hydration, reverse photo damage, increase collagen and brighten dark spots. So not only does it moisturize, but it immediately and efficiently targets some very common aging problems like discoloration, wrinkling and laxity.
This face lotion also contains sodium hyaluronate, borage and coconut oils, glycolic acid and vitamin E. With sodium hyaluronate, retaining water in the skin is achieved, improving fullness and helping to fill in any lines or wrinkles that may exist. Borage and coconut oils are emollients that soften and smooth. Glycolic acid is a powerful exfoliator that also heals UV damaged skin and reduces inflammation. Vitamin E works as a very effective free radical scavenger that is even more potent when combined with vitamin C, as seen here in this formulation. Overall, the Deep Moisture Therapy formula is absolutely packed with nourishing ingredients that can ameliorate the problems associated with dry skin.
Clarins Hydra-Essentiel Rich Cream
This is a moisturizer for very dry skin that will help it combat pollutants, environmental exposure and severe weather or sudden temperature changes. The key ingredient here is the organic leaf of life, or kalanchoe, extract, which, like hyaluronic acid, helps the skin to retain moisture. This ensures hydration, suppleness, softness and plumpness. Skin's ability to retain water is imperative in the fight for hydration. Without it, skin is left parched and thirsty, desperate for any type of moisture. Well-hydrated skin is further more likely to be wrinkle-free and smooth. Moreover, the leaf of life extract also helps to soothe any sort of tightening effect that so often accompanies dry skin, as well as any irritations like redness and flakiness. Another active ingredient is beautyberry, which targets dullness and discoloration by unveiling skin's natural radiance. The result is a glowing, dewy complexion.
Cetaphil Moisturizing Cream
One of the most affordable lotions on this list is nonetheless one of the best. Don't be fooled by its meager price tag — Cetaphil is a cult favorite for a reason. Packed with highly hydrating humectants and emollients to lock moisture in skin, this face and body cream is great for all skin types. Key ingredients include glycerin, glyceryl stearate, sweet almond oil and vitamin E. Glycerin is a humectant and emollient that draws in moisture to ensure dry skin is properly treated and hydrated, while also making certain skin is soft to the touch. It further prevents skin from losing that hard-won moisture, especially when it's most needed in dry or adverse weather conditions. Glyceryl stearate is a conditioning agent that works as an emollient to soften both skin and hair. It can also be used as a thickening agent in skin care products. Sweet almond oil is also an emollient that softens, with anecdotal evidence showing that it can be used to treat scarring and help rejuvenate damaged skin. And as previously explained, vitamin E is a very effective antioxidant that also protects against UV damage. By getting a deeper understanding of these ingredients, you can see why Cetaphil's Moisturizing Cream is such a powerhouse.
The Absolute Best
Formulyst Intense Hydrating Serum
Think of Formulyst's Hydrating Serum as a long, cool drink of water for your face. The lightweight serum sinks into the skin and is loaded with good-for-you ingredients such as antioxidants and moisture magnets like hyaluronic acid and glycerin. Provitamin B5 and microbiome repair complex work to plump up fine lines and leave skin smooth and supple.