What Is Butylene Glycol?
Butylene glycol or 1,3-Butanediol is part of the diol family of ingredients. The diols are characterized by the presence of two hydroxyl or alcohol groups at different points along a carbon chain. In the case of butylene glycol, the alcohol group is on the first and third attachment points on the carbon chain. The location of alcohol groups along the chain will affect the function of the molecule. For example, 1,4-Butanediol is used in the manufacturing of plastics and is also the precursor molecule to an illicit drug, needless to say where the alcohol groups are on the carbon chain makes a big difference to the function of the ingredient. 
Butylene glycol is a clear, viscous liquid, it's odorless and has a slightly sweet taste. Butylene glycol is used in formulations to create a smooth, thick product that glides effortlessly on to the skin. One of the other features of butylene glycol is that it has moisturizing properties, helping to maintain a healthy skin barrier and giving the skin the appearance of hydration. The Cosmetic Ingredient Review panel, a group dedicated to determining the safety of skincare ingredients, has determined that butylene glycol is safe for its indicated uses in skincare products. 
Butylene glycol is synthetically derived, meaning that a human makes it. It was initially found in sugarcane; however, it is more efficient and environmentally sustainable to synthesize it. Synthetically derived ingredients have a bad reputation, particularly in the natural or green beauty industry. However, synthetically manufacturing ingredients also allows you to ensure purity and concentration, which can be difficult when sourcing from an environmental source. In most formulations, the strength of butylene glycol will range from 0.001-50%. This broad range indicates that safety is quite high. Butylene glycol can also be used purely at 100% without any significant side effects, so it is a safe ingredient to use.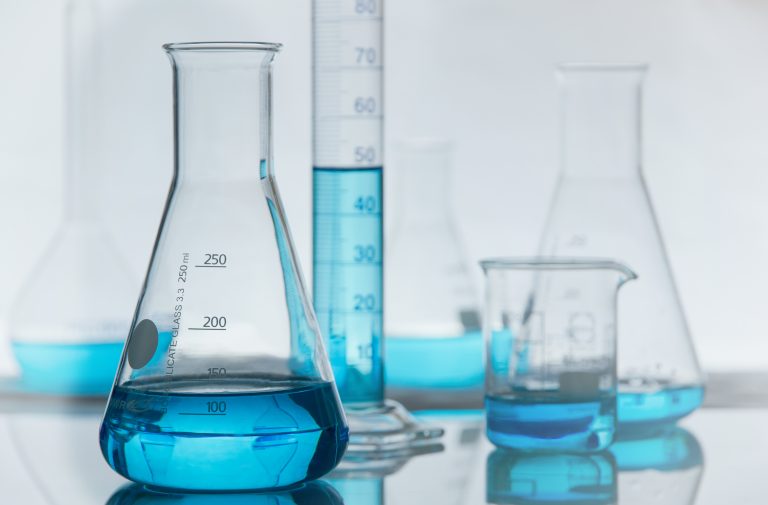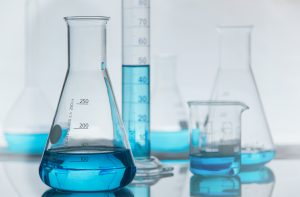 12 Skincare Ingredients You May Want to Avoid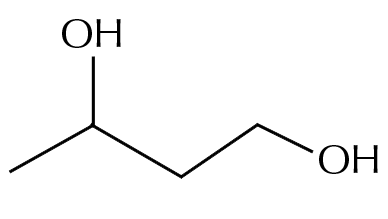 Butylene glycol
the good:Butylene glycol helps to stabilize and thicken products. It may also have moisturizing properties that can give the skin a hydrated appearance.
the not so good:It can irritate the eyes at high concentrations and when there is significant contact with the eyes. It can also cause mild irritation to the skin in people who are sensitive to butylene glycol; however, this reaction is rare.
Who is it for?All skin types except those that have an identified allergy to it
Synergetic ingredients:Works well with most ingredients
Keep an eye on:Butylene glycol can also be referred to by the names 1,3-Butanediol, 1,3-Butylene glycol, 1,3-Dihydroxybutane, Butane-1,3-Diol, Dioscorea Composita extract BG, Rose Apple Leaf Extract BG- 30.
What Are The Benefits of Butylene Glycol?
Formulation -thickening, moisturizing, conditioning 
Butylene glycol is utilized in products to improve the moisturizing properties and texture of the formulation. This is due to the emollient and thickening properties of butylene glycol. The thickening and emollient properties are mostly sensory, but these properties help to allow the smooth application of the product's key ingredients to be delivered evenly to the skin. Butylene glycol is also used to deliver fragrances and scents in products.
1,2-glycols have conditioning abilities for both the skin and hair and can be used in both hair and skin formulations to improve the appearance. Butylene glycol has the added benefit of acting as a mild preservative, which minimizes the need to add other preservatives to formulations. 
Preservative
There is some ongoing research into 1,2-alkanediols, which is a subgroup with some overlap with 1,2-glycols. The study is investigating the potential for some of these chemicals to have an antimicrobial effect on products. This research seems to suggest that butylene glycol may have this property as well and may explain its ability to work as a preservative in formulations. This research is only preliminary; it is essential to remember that the results of one study do not produce replicable results. 
Is Butylene Glycol Safe?
Butylene glycol is safe for its approved uses in cosmetics and skincare and meets the highest classification. It has no shown any evidence to suggest that it produces reproductive issues, cancer, toxicity, or cumulative toxicity. 
Butylene glycol is not a skin irritant, so it does not cause any irritation to the skin. Occasionally people will be sensitive to butylene glycol, and this can result in irritation. However, butylene glycol itself is non-irritating. Butylene glycol can be irritating to the eyes at high concentrations and when applied to and occasionally around the eyes.  This sensitivity is factored into formulations when determining product use and strength. 
There is a lot of controversy around this ingredient, with many in the green beauty world claiming this ingredient is not safe for use for several reasons. One of the reasons relates to the synthetic production of butylene glycol and its derivation petroleum. It is often a misconception, particularly in the beauty industry that where something comes from tells you about its toxicity. This is not the case. Butylene glycol has been tested for safety and doesn't have any cumulative toxicity and is safe for its indicated uses. 
Another concern that is often brought up is that butylene glycol is used in antifreeze. Butylene glycol can help to lower the freezing point of water and is used in antifreeze for this reason. However, it is another ingredient that is responsible for the classification of antifreeze as dangerous, ethylene glycol. While these two ingredients have similar names, as we demonstrated before, the structure of a compound creates significant differences in function.  
Another concern that often comes up in safety assessments of many skincare ingredients is the sensitivity that occurs in the manufacturing process. The manufacturing process works with high concentrations of ingredients. Sometimes these high concentrations can cause irritation and sensitivity, and manufacturing safety guidelines reflect this. It is important to keep in mind that this is not necessarily something that would be experienced at the low concentrations present in skincare products. Manufacturing guidelines are incredibly cautious as they are liable for the safety and health of their staff.  
Other Uses  
Butylene glycol also has a multitude of other uses such as in plastics manufacturing, as a food additive and for de-icing planes. 
References: 1. Cosmetic Ingredient Review, 1985. 'Final Report on the Safety Assessment of Butylene Glycol, Hexylene Glycol, Ethoxydiglycol and Dipropylene Glycol' Journal of the American College of Toxicology, vol. 4, is. 5, pp. 223-248. 2. Pubchem. '1,3-Butanediol', National Library of Medicine.