What Is Inositol?
Inositol, also known as rice water, is used in skincare and haircare products for its rich in amino acid and vitamin content. 
Traditionally used in Japan, rice water is used to grow and strengthen the hair, reducing friction and improving elasticity. Inositol is also used in moisturizers to help draw water to the skin. 
Inositol, also known as myo-inositol, is a carbocyclic sugar that the human body naturally produces from glucose by the kidneys. The highest concentration of inositol in the human body is in the brain where it plays an important role making neurotransmitters. 
For use in cosmetic formulations, inositol is prepared from a water-based solution from rice, corn or carob.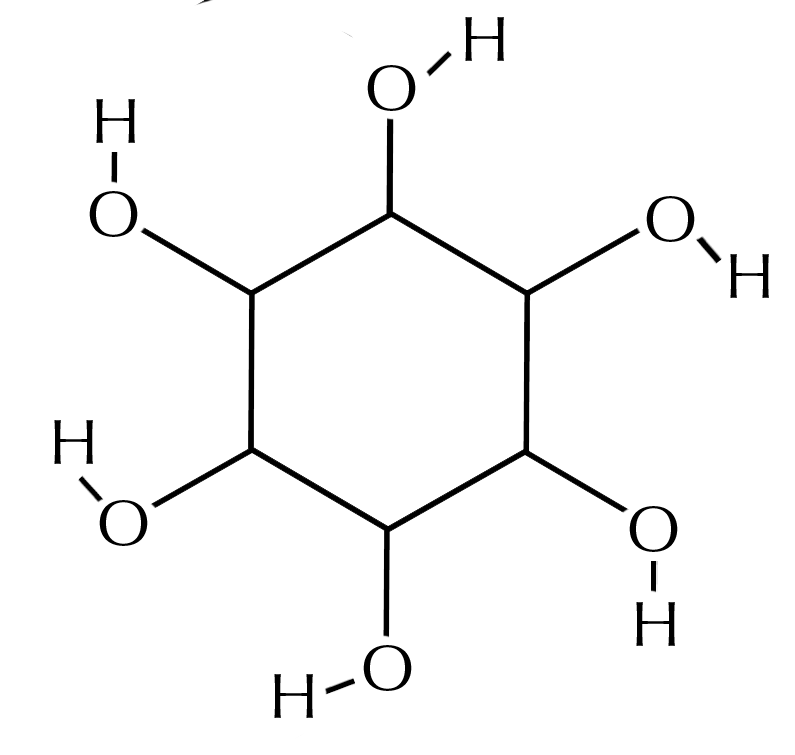 Inositol
the good:Inositol is thought to help improve the moisture of the skin and the strength and condition of the hair.
the not so good:It is not particularly well studied so its mechanisms of action are not well understood.
Who is it for?All skin types except those that have an identified allergy to it.
Synergetic ingredients:Works well with most ingredients.
Keep an eye on: Keep an eye out for more research into this ingredient.
What Is The Function Of Inositol?
In cosmetics and skincare formulations, inositol functions as a moisturizer and may help to improve the condition and strength of the hair. 
Moisturizer
Inositol can be classified as a humectant moisturizer. A humectant is a moisture loving ingredient that pull water into the top layers of the skin. Humectants, like inositol attract and retain the moisture in the air nearby via absorption, drawing the water vapor into or beneath the surface. Humectants improve moisture retention and may also help other topical skin care ingredients to perform better. For this reason, inositol is often found in creams, lotions, facial moisturizers, and anti-aging skin care products.
Additionally, inositol is a major component of lecithin, another ingredient used in skin care products due to its functions as an emollient, emulsifier, and penetration enhancer. Lecithin is a very beneficial ingredient because it creates a barrier on the skin that effectively seals moisture in while keeping air and other environmental elements out.  This helps to maintain the skin's natural barrier. The skin's natural barrier protects the skin from damage, allergens, bacteria and retains the water balance in the skin. This property makes lecithin an excellent ingredient to add to restorative creams, or for products designed for mature, dry, or overworked skin.
Anti-aging
One of the other potential benefits of inositol, as discussed by Healthline may be its ability to help protect the skin from sun damage.  One study also suggested that it may play a role in supporting collagen production. Collagen is the main structure molecule in the skin, helping to keep the skin firm and plump. Collagen production decreases as we age, and it's decrease in production is associated with wrinkles and fine lines. It is important to remember that one study doesn't indicate a causal relationship, but it is an interesting area for further research. 
Hair
Inositol may help to improve the texture and condition of the hair. Its use in hair treatments dates back 1000 years in Japan. It is often attributed to helping improve the appearance of the hair and potentially repairing damage. 
Inositol has an added benefit to the hair as it reduces static. Anti-static ingredients help to reduce the damage the hair experiences through sleeping and being styled. They also help to absorb moisture from the air, improve the water-based hydration of the hair, visibly improving the condition of the hair. 
Is Inositol Safe?
The United States Food and Drug Administration considered inositol to be a safe ingredient in skincare and cosmetics as well as a direct food additive. The safety of inositol has not been assessed by the Cosmetic Ingredient Review Expert Panel, a group responsible for assessing the safety of skincare and cosmetic ingredients. However, the Expert Panel did evaluate the safety of lecithin as used in cosmetics, and inositol is a major component of lecithin. The Expert Panel evaluated the scientific data and concluded that lecithin is safe as used in skincare and cosmetic formulations. However, the Expert Panel does recommend the use of lecithin in leave-on products such as moisturizer to be limited to concentrations less than or equal to 15 percent. 
References: Williams, K, Kolappaswamy, K, Detolla, L, & Vucenik, I, 2011. 'Protective effect of inositol hexaphosphate against UVB damage in HaCaT cells and skin carcinogenesis in SKH1 hairless mice', Comparative Medicine, 61(1), 39–44.