If you have oily skin, you're probably always on the lookout for mattifying products that promise to zap the grease or hide your pores. But while oily skin may have its struggles (acne, huge pores and a greasy forehead, to name a pesky few), you still need to moisturize it. Here, we talk about why and what ingredients you should look for, plus the ten best moisturizers for you.
Why You Need to Moisturize—Even If You Have Oily Skin
Many people believe there's no need to moisturize oily skin because it seemingly provides its own hydration. Why slather cream on a greasy face, right? Wrong! The truth is every skin type can benefit from a good moisturizer.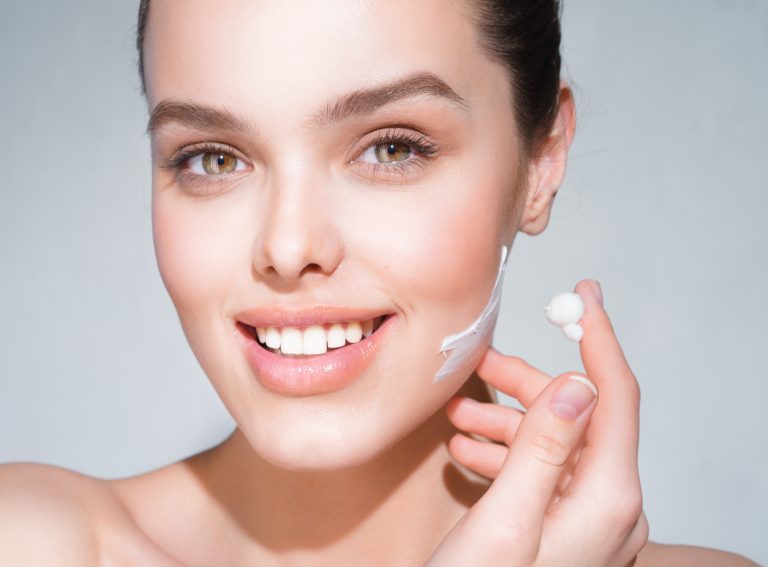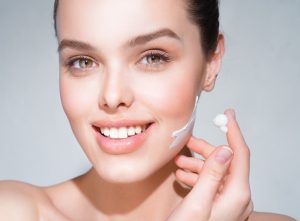 What moisturizers essentially do is help replenish the water and lipids lost through the natural process of aging as well as environmental factors (e.g. harsh winds that chap your skin). And since we're all aging no matter how old we are, it's a good idea to start protecting our skin from this loss of moisture early on. After all, you don't want to be deal with pimples and wrinkles, right?
Popular Ingredients in Moisturizers for Oily Skin
Some of the best moisturizing ingredients for oily skin include sodium hyaluronate, aloe vera and antioxidants. Sodium hyaluronate is found in a lot of moisturizers in general because of its ability to retain high amounts of water. It is a derivative of hyaluronic acid, a substance that can hold up to six liters of water. Impressive, to say the least. When it comes to skin, this just means that it helps profoundly hydrate and gives skin a plumped-up appearance. Aloe vera is another highly moisturizing substance that's also shown promise in wound healing in clinical studies. Finally, antioxidant vitamins (B, C and E) help scavenge the free radicals that destroy skin cells and result in aging concerns.
Related: Best Face Moisturizers
The Skin Benefits of Moisturizing Oily Skin
For those with oily skin, moisturizing regularly will help improve overall skin texture, making it appear more even-toned. Certain moisturizers can even help control sebum production. Perhaps more importantly, a proper moisturizer for oily skin can neutralize the dehydration and sensitivity from various acne ingredients like salicylic acid and benzoyl peroxide, which, while they do often treat breakouts, can lead to overdrying. Overly dry skin triggers the skin into producing even more oil, which ultimately results in even more pimples. It's one of those vicious cycles.
So, yes, you do want a moisturizer if you have oily skin — you just need to know which ones will work best. We've compiled a list of the 10 best moisturizers for oily skin to save you the headache of weeding through the thousands of moisturizers out there.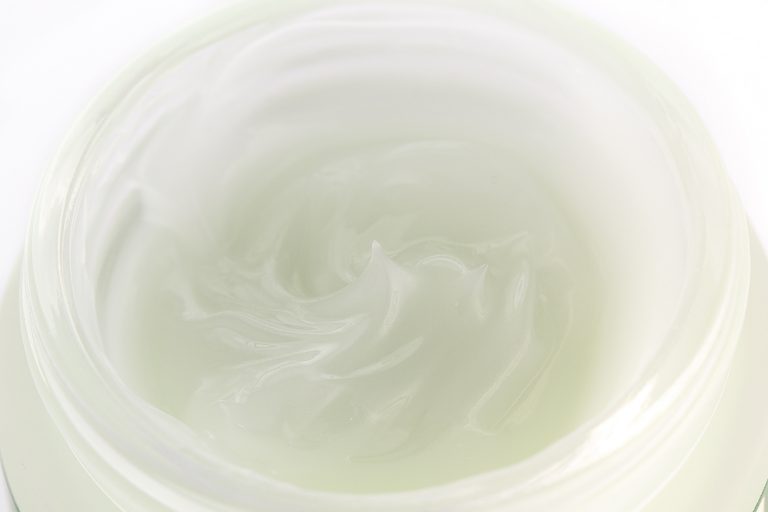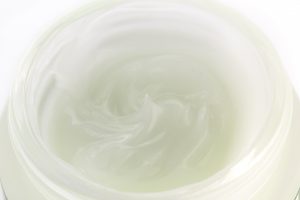 The Best Moisturizers for Oily Skin
Clinique Moisture Surge 72 Hour
Clinique's Moisture Surge is a gel-cream that's ideally suited for oily skin, as gel-textured formulas are gentle and lightweight. They won't clog pores, leaving skin refreshed and hydrated.
This formulation contains a special "auto-replenishing technology" with caffeine to activate the skin's natural ability to rehydrate, providing moisture for up to 72 hours, even after you've cleansed your face. Sodium hyaluronate and aloe barbadensis leaf water pump the skin with moisture, and regular use can help soften the appearances of these lines. (Remember: sodium hyaluronate is the salt of hyaluronic acid, a molecule naturally occurring in the skin that can retain 1,000 times its weight in water. This ability is what makes it such a powerful hydrator that can moisturize without clogging pores or causing breakouts.)
Aloe vera is absolutely stocked with goodies, including powerful vitamins, that help with hydration—and a lot more. The plant's juices boast vitamins A, C and E, which are all antioxidants that help curb the aging process by fighting off free radicals, unstable atoms that attack skin at the cellular level, causing damage that can lead to early aging. Furthermore, the mucopolysaccharides present in aloe vera lock in moisture, effectively attaching it to the skin, which is where its moisturizing properties come into effect. Aloe vera is very gentle, non-oily, non-greasy, non-comedogenic and good for all skin types, including sensitive skin.
Skinmedica Ultra Sheer Moisturizer
An oil-free, light moisturizer packed with tried-and-true ingredients, the Skinmedica Ultra Sheer Moisturizer is a lifeline for your oily skin. This is especially great for those with mature skin who are looking for a moisturizer that does it all. Key ingredients in this formulation include, tocopherol, tocopherol acetate, tetrahexyldecyl ascorbate and sodium hyaluronate.
Tocopherol and tocopherol acetate are both types of vitamin E that are very effective free radical scavengers. These are two of the ingredients that will help fight the signs of aging like wrinkles and sagging. Tetrahexyldecyl ascorbate is a highly stable form of vitamin C that also scavenges free radicals. In studies, it has shown to stimulate new collagen production and reduce the appearance of wrinkles. Sodium hyaluronate, as mentioned previously, retains significant amounts of water in the skin. As moisture loss is an inevitable part of aging, sodium hyaluronate can help prevent this. It has a lower molecular weight than hyaluronic acid, which makes it dive even deeper into the dermis. In studies, it has shown to improve hydration and elasticity, thus its ability to help sagging skin on the face and neck firm up as well. These are all ingredients with studies to back them up, so you know they can be trusted.
Tatcha Water Cream
Oil-free lotions are often ideal for oily skin, and Tatcha Water Cream leaves skin flawlessly hydrated without making it feel or look greasy or shiny. It features a unique "water burst" technology that delivers active ingredients to the skin with efficiency.
Among its key ingredients are Japanese wild rose and Japanese leopard lily. The Japanese wild rose reduces the appearance of large pores by tightening them up, while also providing an overall smoother skin texture. The Japanese leopard lily helps control excess sebum production to keep breakouts at a minimum, and further boosts cell turnover to bring newer skin cells to the surface.
This formulation also contains a trio of powerful Japanese ingredients that treat aging skin. Uji green tea is a potent antioxidant that visibly reduces signs of aging. It is considered the "purest" type of green tea. Okinawa mozuku algae is the second ingredient in this trio, and is full of polysaccharides. Polysaccharides are molecules that help with water retention in the skin. Finally, akita rice is added to moisturize and soothe. Powerful and rich with a variety of active ingredients, this moisturizer conquers aging skin and quenches a parched complexion.
Amorepacific Moisture Bound Hydra Gel Oil Free
When it comes to moisturizing oily skin, the main objective is to improve appearance and texture, with a few anti-aging benefits thrown in for good measure. The Amorepacific Moisture Bound Hydra Gel helps combat aging skin while providing all day moisture. The ginger root extract in this formulation is well-known as a very strong antioxidant that targets free radicals. As free radicals can degrade protein fibers (collagen and elastin) crucial to skin laxity, this antioxidant effect from ginger root can help counteract that. Meanwhile, the ginseng root extract in this formula conditions skin to make it softer and smoother. In clinical studies, it has also shown antioxidant activity with the ability to promote collagen synthesis. Skin roughness and photodamage (damage from UV exposure) were found to have improved.
Glutamic acid, meanwhile, is an amino acid prized for its water-retaining abilities that give skin a luminous, glowing quality and improve texture as well. It also improves skin barrier function. The skin barrier is often compared to a brick wall, with the skin cells acting as the "bricks" and protective lipids as the "mortar" holding those bricks together. The skin barrier protects against all outside pollutants that can be potentially harmful, but it can still be damaged. If your skin barrier is damaged, you may experience flakiness, redness, dehydration, wrinkles and pimples. With this moisturizer, you can potentially avoid all of those problems.
The Body Shop Tea Tree In-Control Hydrator
An excellent ingredient for oily skin is tea tree oil, and that's exactly what you'll find in this moisturizer by The Body Shop. Tea tree oil has antibacterial, antifungal, and anti-inflammatory properties. Due to these properties, tea tree oil has the ability to kill the bacteria that are responsible for causing blemishes. Tea tree oil also soothes any redness and inflammation associated with existing blemishes.
Exposed Skin Care Clear Pore Serum
Those with oily skin know that it's imperative to reduce excess oil and keep your pores clear if you want to prevent breakouts. You can do exactly that with the Clear Pore Serum by Exposed Skin Care. This lightweight gel is meant to be applied at night in order to unclog pores, control sebum, and repair damaged skin overnight. A few of the key ingredients in the Clear Pore Serum include salicylic acid, witch hazel, and glycerin.
La Roche Posay Effaclar Mat
A boon for those with large pores and excess oil, this oil-free lotion "mattifies" skin for a non-shiny appearance. And those with oily skin are probably very familiar with that unattractive shine that gives you the kind of glow you definitely do not want. La Roche Posay's Effaclar Mat employs Sebulyse Technology in combination with absorbing powders to reduce sebum that has run wild. LHA, or beta-lipohydroxy acid, is a derivative of salicylic acid, and the main ingredient accounting for smaller pores in this moisturizer. It essentially helps unclog pores by dissolving dead skin cells. Pores clog and expand in size when they are filled with dead skin cells and excess oil, and when they become infected with bacteria and inflamed, you guessed it, they turn into pimples. This oil-free lotion can thus even combat breakouts if you happen to suffer from them, all while keeping skin moisturized thanks to glycerin and butylene glycol. Both of these are humectants, which help bind water to skin. This is a company that often backs up its ingredients with actual science, so don't be afraid to give them a try.
Vichy Normaderm
Oily skin can be seen as a gift and a curse because it forms wrinkles less rapidly than dry skin (a gift), but tends to break out (a curse). A moisturizer with built-in acne-fighting ingredients can help combat this curse while giving skin the hydration it needs to refine texture on the face.
Salicylic acid is one of the featured ingredients in this lotion. It is an exfoliator often found in acne medications that helps to slough off dead skin cells, reducing build-up in pores that can often lead to breakouts. Another key ingredient is the Vichy mineralizing water. Containing 15 minerals, this ingredient purports to strengthen the skin barrier function, which, as previously discussed, keeps the skin healthy and safe.
Another trademarked ingredient, Airlicium, is a mattifier that reduces the appearance of pores. Humectants including glycerin, glyceryl stearate and butylene glycol all bind water to the skin to provide adequate hydration without leaving skin feeling oily or greasy. Definitely give this a try if your acne products have left your skin too dry or caused flakiness. This is just the one-two punch you might need to keep skin smooth and moisturized.
Related: Best Moisturizers for Dry Skin
Avene Mattifying Fluid
Cheers for mattifying moisturizers! Seriously. As we've already established, a moisturizer that mattifies is always great for oily skin in order to get rid of that dreaded shine. This Avene Mattifying Fluid takes patented glutamic acid and absorbent microcapsules to achieve a nicely matte look without any heaviness. It even makes an ideal primer under makeup. Pores are noticeably smaller and shine is completely gone, as glutamic acid helps control excess oil production. Glutamic acid also serves as a humectant to lock in moisture, alongside glycerin and butylene glycol — both powerful humectants seen in many moisturizers. Finally, Avene thermal spring water rounds out the list of ingredients and provides soothing relief to skin that may be dehydrated. The result is a fully hydrated, shine-free, matte look.
L'Oreal Hydra Genius
Specifically designed for normal to oily skin, L'Oreal's Hydra Genius offers up to 72 hours of constant hydration. It's also lightweight and absorbs easily into the skin without any heavy after effects. Similar to Clinique's Moisture Surge 72 Hour, this moisturizer is also equipped with hyaluronic acid and aloe barbadensis leaf water. It takes it a step further and adds sodium hyaluronate as well. Quenching thirsty skin is a full-time job and these ingredients take it seriously. They are well-armed to do the work as several clinical studies can attest.
Hyaluronic acid and sodium hyaluronate are two of the most heavy-duty ingredients for dehydrated skin. Nothing else quite locks in moisture like these two molecules. In this case, it is significant that L'Oreal's Hydra Genius contains both, as sodium hyaluronate has a lower molecular weight than hyaluronic acid. This makes it easier to absorb deep into the skin's bottom layers. But that doesn't mean a higher molecular weight is useless. In fact, while higher molecular weight hyaluronic acid doesn't quite penetrate into the skin, it does remain on the skin's surface where it binds water by drawing it in from the air. This allows for a softer, smoother complexion overall. Meanwhile, aloe vera has been shown in studies to aid in both acute and chronic wound healing, suggesting it has the ability to accelerate skin healing by stimulating collagen production. Collagen is the most abundant protein in the body, keeping skin firm and tight while we're younger. It does degrade with age, which is why it's important to stimulate it via various skincare products.
Olay Whips
The Olay Whips line of moisturizers boast a "light as air" feel. This formulation is unique as it immediately transforms from a cream to a liquid upon application, showing heaviness the door. You won't feel weighed down when you put this on, that's for sure.
Ingredients include niacinamide (vitamin B3), panthenol (a provitamin of vitamin B5), palmitoyl pentapeptide-4, and sodium hyaluronate. Niacinamide is proven to improve redness, elasticity, overall blotchiness and uneven tone (it reduces pigmentation), fine lines and wrinkles and even skin sallowness (yellowing). That's quite a lot for one little vitamin. You definitely want it in your arsenal.
Panthenol has been shown to improve transepidermal water loss (TEWL) in studies. This essentially means it reduces loss of moisture, which can lead to skin dehydration if left untreated. TEWL can occur in all skin types, which is yet another reason it's important for those with oily skin to moisturize daily. Palmitoyl pentapeptide-4 is an amino peptide. It stimulates the production of fibroblasts, fibers that synthesize collagen. As previously touched upon, collagen keeps skin firm and helps prevent sagging. Sodium hyaluronate, meanwhile, effectively helps retain water in the skin and penetrates quite profoundly where it can be of utmost benefit in the dermis. There's simply no denying that this moisturizer is a superhero for aging and oily skin.
Shiseido Ibuki Refining Moisturizer
Shiseido's Ibuki Refining Moisturizer strengthens, refines and evens out the appearance of oily skin to give you a selfie-ready complexion. It beautifully and flawlessly smooths with a PhytoResist Complex that targets problem areas and nips them immediately.
Glycerin, butylene glycol and dipropylene glycol are among the top ingredients. All three are effective humectants that bind water to skin to fill in little lines and cracks for a noticeably smoother, more refined face. Dipropylene glycol also helps for other ingredients to penetrate more efficiently into the skin. Another top ingredient, hydrogenated polydecene, emphasizes a smooth, non-sticky feel on the skin. Meanwhile, witch hazel leaf extract reduces oil to help provide a more matte appearance and lamium album flower extract has both astringent and antioxidant properties, while also acting as a conditioning agent. All told, this ingredients list certainly lives up to the product's reputation as a refiner that will leave oily skin looking and feeling its best.