What Are Caprylic/Capric Triglycerides?
Caprylic/capric triglycerides are an ingredient used in skincare and cosmetic formulations that are used mainly to improve the texture and function of formulations. They also have the added benefit of protecting the skin from moisture loss. Caprylic/Capric Triglycerides are used in products such as facial moisturizers, body moisturizers, sunscreen products, and perfume.
Caprylic/capric triglycerides are considered to be a more natural alternative to other emollients and texture enhancers. This is why it is often used in the natural or clean beauty industry. Caprylic/capric triglycerides also have the added benefit of acting as an antioxidant which allows caprylic/capric triglycerides to be used as a mild preservative, minimizing the need for more intense preservatives to improve the shelf life and safety of products. 
Caprylic/capric triglycerides are classified as fatty acids which, unlike acids, are hydrating and have high-fat content. This high-fat content makes caprylic/capric triglycerides useful in the production of soaps as well as moisturizers.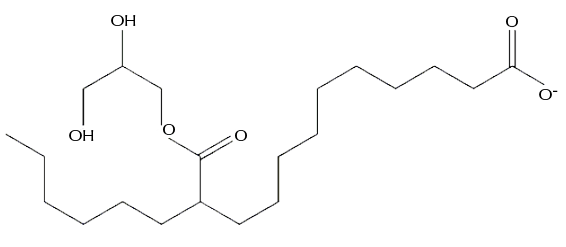 Caprylic/Capric Triglyceride
the good:Caprylic/capric triglycerides works to improve the formulation of a product, improving the texture, shelf life, and stability. They also have added benefits to the skin such as supporting hydration and softening the appearance of the skin.
the not so good:Some people have an allergy to coconut oil, while the likelihood of an allergic reaction to caprylic/capric triglycerides, which are made from coconut oil is fairly low. It may be an ingredient you want to avoid if you have an allergy.
Who is it for?All skin types except those that have an identified allergy to it.
Synergetic ingredients:Works well with most ingredients
Keep an eye on:It also is used as a food additive to improve the sweetness of foods.
What Are The Benefits of Caprylic/Capric Triglycerides?
Caprylic/capric triglycerides are primarily used to improve the texture of formulations. However, they do have added benefits to the skin. While these benefits don't constitute the use of caprylic/capric triglycerides as a key ingredient, it can help to support other key ingredients. 
Emollient
Emollients work to soften the skin by trapping moisture in the top layers of the skin. Emollients, like caprylic/capric triglycerides, form a protective barrier on the surface of the skin which prevents water loss to the environment. This is especially beneficial for skin that is dry, flaky or has had some disruption to the skin's natural barrier. 
Dispersing agent
As a dispersing agent, caprylic/capric triglycerides help to enhance the delivery of other key ingredients so that they can be fully absorbed by the skin.
Texture
The oily texture of caprylic/capric triglycerides helps to thicken cosmetic formulations and provides a slipperiness. In turn, products that contain caprylic/capric triglycerides will be easy to spread and also create a smooth feeling on the skin.
Antioxidant
According to Healthline caprylic acid is an antioxidant. Antioxidants help to neutralize free radicals that are produced during oxidation. Oxidation is a natural process in the body that can be increased by exposure to environmental factors such as smoking, the sun, and diet. Free radicals have been linked with the aging process. 
Preservative 
Additionally, caprylic/capric triglycerides also work as a mild preservative, preventing the growth of bacteria and molds that can occur by contamination from use. Preservatives are an important part of the formulating process as they increase the shelf life and safety of a product. 
What Is The Difference Between Caprylic/Capric Triglycerides And Fractionated Coconut Oil? 
Caprylic/capric triglycerides are often mistakenly referred to as fractionated coconut oil. However, they are different ingredients, both made from coconut oil. 
Fractionated coconut oil 
Fractionated coconut oil simply refers to the liquid portion of the coconut oil that has been separated from the harder fats. Coconut oil is composed of many different types of fatty acids, including lauric acid (49%), myristic acid (18%), palmitic acid (8%), caprylic acid (8%), capric acid (7%), oleic acid (6%), linoleic acid (2%), and stearic acid (2%). These fats are separated out and what is left is fractionated coconut oil. 
Caprylic/capric triglycerides
Caprylic/capric triglycerides are slightly different from fractionated coconut oil. The caprylic and capric fatty acids are separated out of the coconut oil, like fractionated coconut oil, then they split the glycerol from the fatty acids before readding it back on. You may be wondering why go through all the trouble to separate the fatty acids from glycerol just to add it back on, right? Well, it turns out that this process provides a 'purified' form of the oil that contains only capric/caprylic triglyceride, which is less greasy and more stable since it is all saturated fat.
Are Caprylic/Capric Triglycerides Safe?
The US Food and Drug Administration includes caprylic acid on its list of substances considered Generally Recognized As Safe as a food additive. 
The Cosmetic Ingredient Review Expert Panel, a group that is responsible for evaluating the safety of skincare and cosmetic ingredients, has reviewed the safety of caprylic/capric triglycerides. This ingredient did not demonstrate any potential for skin/eye irritation or sensitization. Caprylic/Capric Triglyceride is known to be compatible with most skin types, making it an excellent choice for use in products for sensitive skin.
References:
Raposo, S, Salgado, A, Gonçalves, L, Pinto, P, Urbano, M, & Ribeiro, H, 2013. 'Safety assessment and biological effects of a new cold processed SilEmulsion for dermatological purpose', BioMed Research International.