Benzyl salicylate is a fragrance ingredient that is used in cosmetics and skincare products to improve their scent. Benzyl salicylate is a volatile scent ingredient, meaning that it evaporates quickly when exposed to air. It has a light floral scent that makes the products that it is in smell sweet and appealing. 
Unlike some fragrance ingredients benzyl salicylate is considered to be less senstizing than other fragrance ingredients.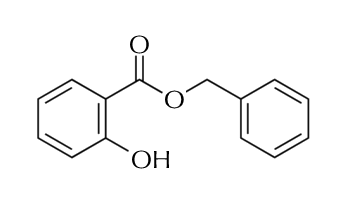 Benzyl Salicylate
the good: Improves the scent of products, making them pleasant to use.
the not so good: Like many fragrance ingredients it can be irritating to some skin types.
Who is it for? All skin types except those that have an identified allergy to it.
Synergetic ingredients: Works well with most ingredients.
Keep an eye on: Nothing to keep an eye on here.
Why Is Benzyl Salicylate Used?
Benzyl salicylate is used to improve the scent and usability of products. It is often found in formulations such as bath products, bubble bath, make up, perfumes, shampoos, cleansers and sun tanning products. 
Is Benzyl Salicylate Safe?
The safety of benzyl salicylate has been reviewed by the Research Institute for Fragrance Materials Expert Panel (REXPAN). It is considered to be safe in its current uses and concentrations. The International Fragrance Association does restrict the use of benzyl salicylate due to potential sensitization issues. If you have sensitive or damaged skin, it may be best to avoid this ingredient. 
References:
National Center for Biotechnology Information (2021). PubChem Compound Summary for CID 8363, Benzyl salicylate.