Everyone loves the no makeup look, where skin looks dewy, smooth and even, but very few of us wake up looking that way. It can be achieved with makeup if you're skilled with an arsenal of products, including primer, foundation, highlighter and a swipe of pressed powder. But if you're time pressed and still want to achieve flawless looking skin, there's an easier way to do it using just one product- tinted moisturizer. These creams offer just enough coverage to even out skin tone and give it a little glow, as if you've just come back from a day at the beach and had eight hours of sleep, when the reality is you're sleep deprived and spending too much time indoors.
Think of a tinted moisturizer as being lighter than a foundation but delivering so much more than a regular moisturizer. The creams contain just enough color to smooth out an unevenness in skin tone while covering any dark spots. Some formulas are quite sheer and are suitable for all skin types while others offer buildable coverage in a variety of shades to help minimize the look of hyperpigmentation or scars. Make sure to pick the right formula for your skin, whether it's dry, sensitive or oily.
Related: Best Face Moisturizers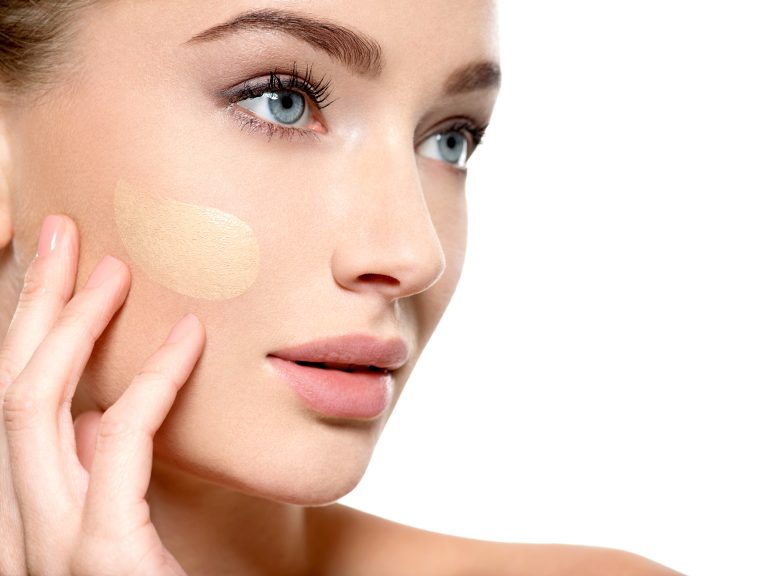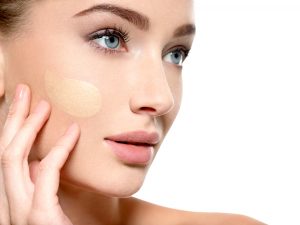 A tinted moisturizer can also do more than just give skin a sheer tint of color. These multi-tasking formulas often contain good-for-you ingredients such as antioxidants and wrinkle fighting peptides, so the formulas are treating skin while also evening out the complexion. A few drugstore brands, such as Neutrogena, also treat and prevent acne with salicylic acid so they're pulling double duty by covering spots and eliminating them.
The right tinted formula may also quench dry skin and offer heavy duty sun protection, making it ideal for outdoor activities when you want sun protection without looking chalky, or if you don't want to look completely bare faced at the gym.
During the summer months, a tinted moisturizer can help pare down your beauty routine as a few pumps of product are all you need for a flawless complexion — and who wants to wear foundation in heat and humidity? A tinted moisturizer can also work well for anyone with oily-combination skin who might break out from a heavier foundation. The lighter formula is also less likely to clog pores.
For the days when your makeup needs to work harder for you, and time isn't an issue, try applying a layer of tinted moisturizer and brush on bronzer or blush. Some women use tinted moisturizer as a base layer under their regular foundation. Or add a few drops of foundation or pigment drops to your tinted moisturizer to customize the shade. You'll still look like you – only with brighter, more even skin.
Consider it your all-in-one summertime staple.
Here's a look at some of the best tinted moisturizers.
Estee Lauder DayWear Multi-Protection Anti-Oxidant Sheer Tint
Estee Lauder's tinted moisturizer leaves skin looking smooth and glowing while also protecting it from the signs of anti-aging thanks to a cocktail of antioxidants. Apply a layer for a just-back-from-vacation look. A little bit goes a long way.
Laura Mercier Tinted Moisturizer
Laura Mercier's tinted moisturizer is a tried and true cult favorite product, giving skin that no makeup, healthy look. Coverage is buildable, so you can decide how much skin to show, or conceal. The oil-free formula is semi-matte so it helps to keep shine at bay.
Related: Best Moisturizers for Dry Skin
Lancome Renergie Multi-Glow Rosy Tone Moisturizer Cream
If you're looking for a rosy, healthy glow, as if you've just come back from a bracing walk, scoop out a dollop of Lancome's Multi-Glow Rosy Tone Moisturizer Cream. The lightweight cream is infused with Schizandra red berry extract to give skin a radiant look and boost hydration. Linseed extract helps to firm skin.
Clinique Moisture Surge Tinted Moisturizer SPF 15
Quench thirsty skin with a layer of Clinique's tinted moisturizer, which hydrates skin while giving it just enough coverage to help cover imperfections. The oil-free formula feels lightweight and sinks quickly into the skin. It comes in five different shades.
Chanel Les Beiges All-in-One Healthy Glow Fluid
This ultra-lightweight moisturizer glides onto the face and leaves it feeling extra hydrated and soothed thanks to a dose of glycerin and hyaluronic acid. A tiny touch of gold shimmer gives skin a healthy glow while a cocktail of cotton flower and white rose plant cells soothes skin. The oil free moisturizer comes in five shades.
Bobbi Brown Extra SPF 25 Tinted Moisturizing Balm
If you want to pare down your makeup routine, reach for Bobbi Brown's multi-tasking balm. It's a hardworking combination moisturizer, foundation, and concealer all in one. It also contains peptides to boost collagen production.
Perricone MD No Foundation Foundation Serum
This tinted serum offers some of the sheerest coverage available for a barely-there look – so go on and flaunt those freckles. The serum is packed with antioxidants to help tackle fine lines. Make sure to shake the bottle well before applying to blend the minerals and pigments in the product.
PCA SKIN Sheer Tint Broad Spectrum SPF 45
PCA's formula provides maximum sun protection while leaving skin with a sheer, glowing tint that is suitable for all skin types. The cream contains UV blocking titanium dioxide and zinc oxide, as well as ubiquinone, a form of the antioxidant coenzyme Q10 that also helps fight UV damage. Added bonus- it also boosts collagen production. The water resistant formula makes it ideal for outdoor sports.
Cle de Peau Beauté UV Protective Cream Tinted SPF 50
Cle de Peau's hybrid cream is a hard-working multitasker, offering high sun protection while leaving skin looking healthy and glowing. Hyaluronic acid boosts moisture while powerhouse antioxidants like Asian ginseng extract help to firm the appearance of the skin.
La Mer The Reparative SkinTint Broad Spectrum SPF 30
This tinted moisturizer from Crème de la Mer contains its signature Miracle Broth, a blend of marine extracts that help to fight the signs of aging. The feather-light cream melts into the skin and leaves it with just a hint of creamy color. Even better, the coverage lasts all day.
IT Cosmetics Bye Bye Foundation
The concept of this cosmetics company is to say "bye bye" to foundation and embrace tinted moisturizer instead. Available in 12 shades, the moisturizer provides ample coverage to cover dark spots and acne without a heavy feeling. The cream contains plenty of pigments but is lightweight enough that it won't sink into fine lines and wrinkles. SPF 50 provides plenty of sun protection while the addition of fermented ingredients such as sugarcane and rice help to plump up skin.
Shiseido Urban Environment Tinted UV Protector SPF 43
Protect your skin from UV rays and environmental damage with a layer of Shiseido's tinted cream. The oil-free formula, water-resistant formula contains free radical fighting ingredients like rose apple leaf extract while giving skin a tint of color. Shiseido's moisturizer also helps inhibit enzyme activity, which can contribute to wrinkles and uneven skin tone.
Related: Best Moisturizers For Oily Skin
Dermalogica Sheer Tint SPF 20
This wonder formula helps to treat skin while also giving it a sheer, healthy glow. Full of antioxidants as well as sunscreen, the cream helps hydrate and protect skin while giving it a subtle wash of color, leaving it looking lit from within.
Beauty Counter Dew Skin Moisturizing Coverage
A pump of this creamy formula melts into the skin and leaves it with a dewy, natural finish. A dose of vitamin C leaves skin looking brighter and clearer. The bonus ingredient is zinc oxide for sun protection (SPF 20), but the tinted formula won't leave skin looking chalky.
Nars Pure Radiant Tinted Moisturizer
For the less-is-more approach to perfect skin, all you need is a dollop of Nars Pure Radiant Tinted Moisturizer. The highly pigmented formula is creamy without being heavy, and comes in 11 shades for a perfect match. For more glow, add a few drops of Nars liquid bronzer.
Aveeno Positively Radiant Tinted Moisturizer
This little bottle does it all at a wallet-friendly price. It's deeply hydrating, protects the skin with a broad spectrum SPF 30 and leaves it with a sheer wash of color. The creamy formula glides on smoothly but is quickly absorbed into the skin.