If you have sensitive skin, applying just any old moisturizer on your skin is not going to cut it. Sensitive skin needs extra tender loving care. It needs to be pampered and soothed to help prevent irritation as much as possible. The best moisturizers for sensitive skin are lightweight and soothing, with minimal but powerful ingredients.
Among the ingredients you should look for in a moisturizer for sensitive skin are hyaluronic acid (or sodium hyaluronate), allantoin, niacinamide and squalane. Hyaluronic acid occurs naturally in our bodies and skin, but we lose it as we age, leading to dryness and signs of aging like fine lines. Applying it topically via moisturizers goes a long way in helping to restore the natural loss of hyaluronic acid. Allantoin is an important ingredient that helps soothe irritation, which often plagues sensitive skin. Niacinamide is a B vitamin that can reduce redness while simultaneously softening wrinkles. Squalane is a plant-based oil that hydrates and conditions skin to keep it soft and nurtured.
Related: Best Face Moisturizers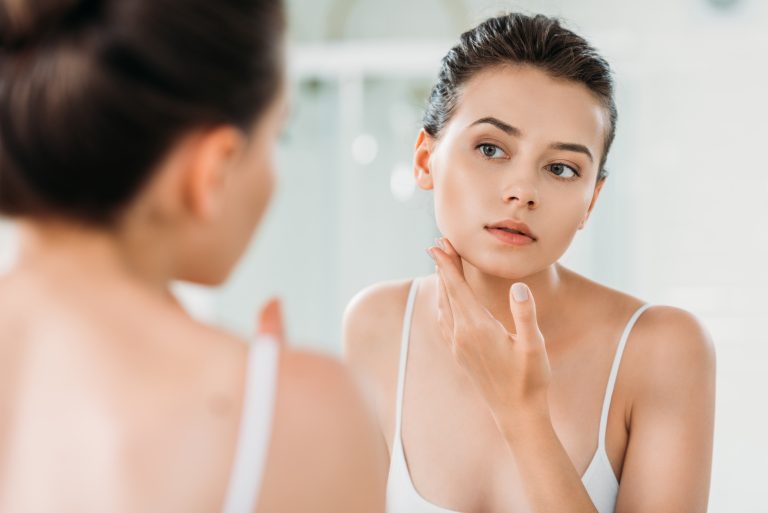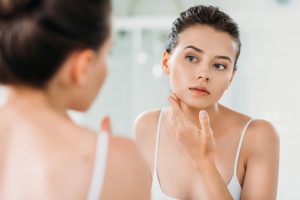 Check out our curated list of the best sensitive skin moisturizers out there, from low-priced to those worthy of a splurge. You won't be disappointed.
The Best Moisturizer for Sensitive Skin
Formulyst Super Hyaluronic Water Moisturizer
Formulyst's Super Hyaluronic Water Moisturizer only has 10 ingredients, and isn't full of all the harsh chemicals that can irritate sensitive skin. Its main ingredients are hyaluronic acid, squalane, apricot kernel oil and jojoba seed oil. Together, these are potent hydrators that will keep skin supple, soft and protected. Hyaluronic acid is often present in many moisturizers. It is becoming increasingly popular thanks to its innate ability to hydrate and plump up skin to help soften wrinkles and fine lines. Squalane, apricot kernel oil and jojoba seed oil act as skin conditioners to provide hydration without irritation. The watery texture of this moisturizer is also great for sensitive skin because it's not too rich or heavy.
Related: Best Moisturizers For Oily Skin
Avene Skin Recovery Cream
This cream is good for all skin types, but it was still specifically formulated with minimal ingredients to provide deep hydration while preventing and soothing irritation. Key ingredients are plant squaline, parcerine, glycerin and Avene thermal spring water. Plant squaline is a natural emollient that helps skin retain moisture. Parcerine is a patented ingredient that calms irritation and redness. It also helps restore any damage to the hydrolipidic barrier, the barrier that protects skin from pollutants and irritants. Glycerin also acts as an emollient, providing hydration and softening skin. Avene thermal spring water is a calming ingredient that also soothes and softens.
La-Roche Posay Toleriane Double Repair Moisturizer
This moisturizer was made for sensitive skin, to protect the natural skin barrier and replenish lost moisture. It provides 48 hours of hydration thanks to ingredients like niacinamide (vitamin B3), glycerin, ceramide-3 and La-Roche Posay prebiotic thermal water. Niacinamide is a great ingredient for sensitive skin. In studies, it has shown the ability to reduce redness or blotchiness, yellowing and wrinkling. Glycerin is an emollient that helps skin retain moisture. Ceramide-3 helps soften skin, and has shown the ability to reduce transepidermal water loss (TEWL) after irritation. Prebiotic thermal water can help improve skin microbiota diversity and reduce dryness and inflammation, according to one study.
Related: Best Moisturizers for Dry Skin
First Aid Beauty Ultra Repair Cream Intense Hydration
A super gentle cream, this one can even be used on babies and children. It is specially formulated to treat very dry and distressed skin, and can even provide relief for those suffering from eczema. Calming ingredients in this formula include colloidal oatmeal, which helps relieve itching and minor irritation, shea butter, which softens and soothes, and allantoin, which is another calming and soothing ingredient. This cream also contains an antioxidant booster featuring licorice root, feverfew and white tea extracts to provide protection from free radicals, which are unstable atoms that damage skin cells and accelerate aging.
Clinique Moisture Surge 72-Hour Auto-Replenishing Hydrator
Featuring a refreshing gel-cream texture, Clinique's Moisture Surge Hydrator absorbs quickly and provides long-lasting hydration. The company's own testing also claims that this moisturizer continues providing hydration even after you wash your face. Active ingredients include hyaluronic acid and activated aloe water. The hyaluronic acid helps moisturize and plump up wrinkles while activated aloe water acts as a soothing agent to calm irritated, angry skin. This formula does not contain any potentially irritating fragrances either, as so many other moisturizers do. Fragrances are often the culprits responsible for much of the irritation suffered by people who have sensitive skin.
Philosophy Purity Made Simple Ultra-Light Moisturizer
Perfect for sensitive skin, the ultra lightweight texture of this moisturizer glides on easily and absorbs quickly for ultimate hydration. It features vitamins C and E, a green tea antioxidant complex, meadowfoam seed oil and chia seed oil. Vitamin C is a great skincare ingredient that helps with fading away dark spots while also stimulating collagen production. Vitamin E is a potent antioxidant that can help scavenge free radicals. The green tea complex also provides free radical scavenging. Meanwhile, the meadowfoam seed oil and chia oil soften and condition skin to keep it looking luminous and feeling smooth.
Kiehl's Ultra Facial Cream
This is a popular option that is safe for all skin types, including sensitive skin. Like other moisturizers on this list, it boasts a very lightweight formula that doesn't leave behind a greasy or oily feel and provides 24 hours of moisture. Key ingredients are glacial glycoprotein and squalane. Glacial glycoprotein is derived from sea glaciers. It stands out due to its ability to thrive in extreme, harsh environments. As a beauty ingredient, it works to hydrate and protect while also preventing loss of moisture. Squalane is oil derived from olives that also hydrates and helps protect against moisture loss.
Cetaphil Daily Facial Moisturizer
A great drugstore choice, Cetaphil's Daily Facial Moisturizer is lightweight, non-greasy and fragrance-free. It's necessary to note how important it is for moisturizers for sensitive skin to be free of any fragrances, which often contain harsh ingredients that can act as irritants. What's more, beauty companies are allowed to keep their fragrance ingredients a secret thanks to an industry loophole. When you use this Cetaphil moisturizer you will also benefit from hydration thanks to glycerin (a humectant that draws moisture to skin). Meanwhile, the vitamin E in this formula will help skin reap antioxidant benefits. This cream also contains SPF to help protect against damaging UV rays.
Sunday Riley C.E.O. C + E Antioxidant Protect + Repair Moisturizer
Sunday Riley's C.E.O. moisturizer combines the powerful duo of vitamins C and E to repair and protect sensitive skin that may also be prone to damage. As previously mentioned, vitamin C helps with collagen synthesis and vitamin E is a great antioxidant. Together, they work even more efficiently to help strengthen skin and help undo the free radical damage that weakens it. Furthermore, this moisturizer features tetrahexyldecyl ascorbate, a highly stable and potent form of vitamin C. This is the best type of vitamin C and something you very much want in your skincare routine.
Vanicream Moisturizing Skin Cream
Vanicream is a dermatologist-developed line, and obviously dermatologist recommended. It was made with sensitive skin in mind, especially sensitive skin that is often acting up. It is extremely gentle and free of fragrance and dyes. Main hydration comes from petrolatum, sorbitol and propylene glycol. Petrolatum (derived from petroleum) is used as a moisturizer in a variety of skincare products. It works to condition and soften skin in its capacity as an emollient. Sorbitol is a humectant that draws in moisture to prevent water loss that can leave skin dry. Propylene glycol is also a humectant that hydrates skin while further making it easier for other active ingredients to become absorbed. It is used in small amounts in skincare products and shouldn't be a cause for concern, if you're worried about toxicity.
Olay Regenerist Micro-Sculpting Cream Fragrance Free
Loaded with hyaluronic acid and vitamins, Olay's Micro-Sculpting Cream also features a peptide that helps nourish and protect skin without causing irritation. The vitamins in this formula include vitamin B3 (niacinamide), vitamin B5 (panthenol) and vitamin E. You already know why vitamins B3 and E are beneficial. Vitamin B5, too, has great benefits for sensitive skin. It has been shown in studies to significantly decrease transepidermal water loss (TEWL), or loss of moisture that can result in dryness that can then result in irritation. It was also tested on the skin of those treated with sodium laureth sulfate, a somewhat harsh ingredient that can cause irritation, and found that it also reduced TEWL. Researchers concluded that vitamin B5 had a "protective effect" that benefited skin greatly.
Dermalogica Barrier Repair Moisturizer
This is a unique waterless formula that calms skin that has become sensitized due to skin barrier damage. Sensitized skin is different from sensitive skin, in that it has become sensitive due to outside forces like too much exfoliation or contact with a harsh substance. Sensitive skin, on the other hand, is usually hereditary. This formula boasts the UltraCalming Complex featuring oat and plant botanicals to protect against environmental aggressors and minimize discomfort from itching and burning sensations. Meanwhile, oil of evening primrose and borage seed oil help protect from irritants. Vitamins C and E work together to combat the free radicals that can lead to barrier damage in the first place.
References:
International Journal of Cosmetic Science, "Topical Niacinamide Reduces Yellowing, Wrinkling, Red Blotchiness, and Hyperpigmented Spots in Aging Facial Skin"; International Journal of Dermatology, "Ceramide 1 and Ceramide 3 Act Synergistically on Skin Hydration and the Transepidermal Water Loss of Sodium Lauryl Sulfate-Irritated Skin"; Journal of Drugs in Dermatology, "From Probiotic to Prebiotic Using Thermal Spring Water"; Indian Dermatology Online Journal, "Vitamin C in Dermatology"; Journal of Dermatologic Surgery and Oncology, "Double-Blind, Half-Face Study Comparing Topical Vitamin C and Vehicle for Rejuvenation of Photodamage"; Journal of the Society of Cosmetic Chemists, "Skin Moisturizing Effects of Panthenol-Based Formulations";