Toners have come a long way. Many of us remember them from our acne filled teenage days, when we'd swipe a toner soaked cotton ball over the face in the hope of getting rid of pimples. The toner would usually sting, and leave faces feeling dry and tight.
But today's toners are completely different and a necessary part of any skincare routine. They help remove any leftover traces of dirt, oil and makeup – as well as sunscreen. If you have oily skin, choose a toner with alcohol to help get rid of excess oil and prevent breakouts, as well as salicylic acid to target acne and unclog pores. If dryness is an issue, reach for a toner with glycerin and hyaluronic acid to boost the skin's hydration.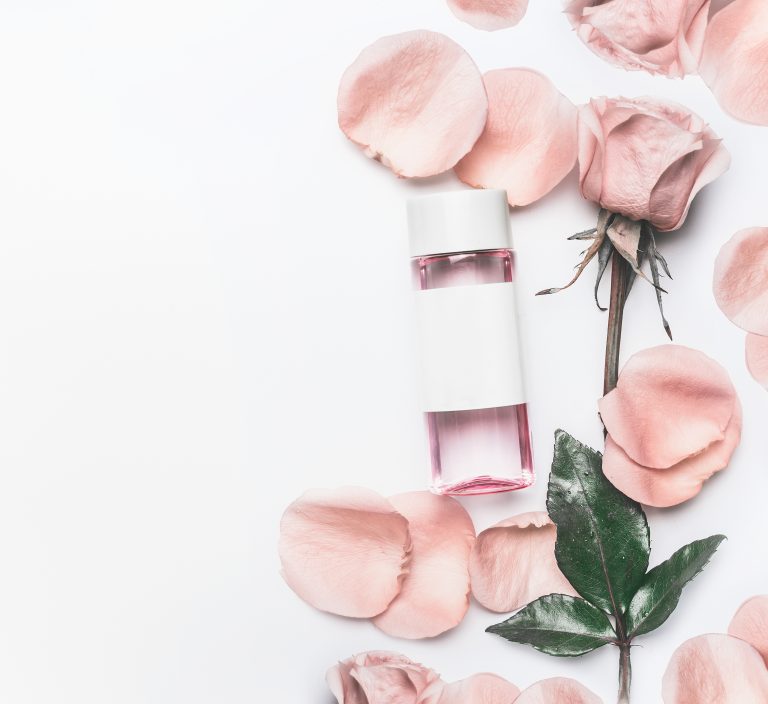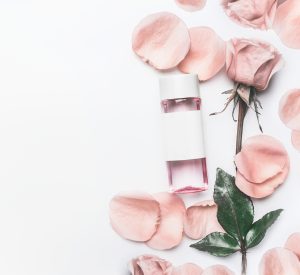 Toner should be applied after cleansing but before moisturizing. Toner is a cornerstone of K-beauty, where they are often called an essence. Some people prefer to dispense toner directly into the palm of the hand and press it into the skin. Whether you swipe or pat, the right formula will also help to rebalance the pH of the skin to prep it for the next step in your routine- usually adding a serum or moisturizer.
Today's toners are formulated for every skin concern, from acne to dryness and aging. There is a toner for everyone and they can do more than just remove traces of dirt. Some of the gentlest toners pull double duty as a hydrating facial mist that is ideal for when your skin needs a midday refresh — or spray your face after applying makeup to help set your look. The most important consideration is selecting the right product for your skin.
Read on for our toner recommendations for every skin type.
Related: What Does Toner Do for Your Skin?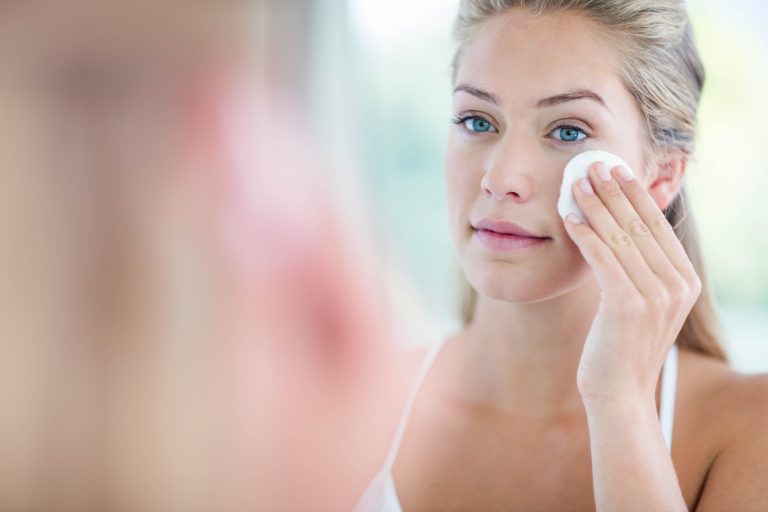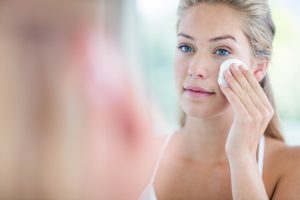 Best Overall
These toners do everything a good all-around toner should do. Think of them as the all-stars. They remove traces of dirt and makeup and restore the skin's pH balance. A good all-around toner will also help unclog pores and exfoliate dead skin cells, leaving behind skin that is refreshed and glowing. A swipe of toner can also help protect the skin with the addition of antioxidants.
SK-II Facial Treatment Essence
SK-II's signature- and best-selling- product contains over 90 percent pitera, a by-product of yeast fermentation that contains minerals, vitamins and amino acids. The essence is meant to reduce the appearance of wrinkles and dark spots, while improving skin texture. Sprinkle a small amount in your hand and press the essence gently on your face and neck.
La Mer The Tonic
This soothing toner contains marine extracts and helps to balance the complexion after cleansing. La Mer The Tonic contains the brand's signature Miracle Broth, a blend of hand-harvested sea kelp which nourishes and hydrates skin. Skin is left feeling soothed and calm.
AMOREPACIFIC Treatment Toner
AMOREPACIFIC'S Treatment Toner is a multi-tasker. It helps to balance the skin's pH level while also calming the skin and reducing any redness. Water lily extract is a natural astringent, while arnica, artemesia, and yarrow help tackle redness and irritation.
Best Hydrating Toners for Dry Skin
Many people think that toners are best suited for those with oily skin. But that is far from the case, especially if you've ever washed your face and it felt so dry and tight you couldn't wait to apply a moisturizer. While toners do help get rid of traces of dirt and grime, they also help rebalance the skin and leave it looking glowing. A toner formulated for dry skin can help exfoliate dead skin cells, revealing fresh, glowing skin with improved texture. They also lock in moisture, thanks to ingredients such as hyaluronic acid and soothing rose petals. Toners designed for dry skin can also help calm skin that has redness and inflammation.
HADA LABO Goku-Jyun Clear Lotion
Hada Labo is one of Japan's most popular drugstore brands and the Goku-Jyun toner has achieved cult status for anyone with dry skin (just check out the Reddit reviews). The liquid should be dispensed into the hand before patting onto the face. It contains three different types of hyaluronic acid to help attract and hold water, leaving skin looking plump and hydrated.
Lancôme Tonique Confort Rehydrating Comforting Toner
Honey and sweet almond extract are two of the key ingredients in Lancome's Tonique Confort Rehydrating toner. Skin is left feeling soft, clean and full of moisture. Apply to a cotton pad and gently swipe across the face. The toner does not contain any alcohol.
Fresh Rose Deep Hydration Facial Toner
This hydrating toner from Fresh is infused with real rose petals to soothe and nourish the skin. The Rose Deep Hydration Toner gently wipes away any traces of dirt from the face, while leaving it balanced and refreshed. It's also deeply hydrating, thanks to Angelica leaf extract and hyaluronic acid.
Best Toners for Acne Prone Skin and Oily Skin
Anyone with acne prone and oily skin should make toner an essential step in their skin care routine. A toner specially formulated for oily skin will contain ingredients meant to reduce oil production and minimize the appearance of pores. Many toners for oily skin contain witch hazel, a natural astringent. A few swipes of toner can help whisk away impurities and unclog pores. To help keep acne under control, choose a toner with an exfoliating acid- look for glycolic and salicylic acid in the ingredients.
Vichy Normaderm Purifying Lotion
Salicylic and glycolic acid are the hero ingredients in Vichy's Normaderm Purifying Lotion. The acid duo help to treat acne and unclog pores. Skin is left feeling matte and clean, as well as balanced. Apply to a cotton pad and swipe across the face.
Murad Acne Control Clarifying Toner
Murad's Clarifying toner helps to reduce excess oil and refresh acne prone skin. Witch hazel is the heavy lifter here, a natural astringent that helps clean skin and tighten pores. Algae extract is meant to regulate excess sebum production, leaving skin balanced and refreshed.
SkinCeuticals LHA Toner
Acne prone skin is no match for the LHA Toner from Skinceuticals. This toner, which is ideal for aging skin, contains three different types of acids to gently get rid of dead skin cells, unclog pores and fight acne. Lipo-hydroxy acid, glycolic acid, and salicylic acid all target breakouts. The low pH of the toner means skin will be left feeling refreshed, rather than dry and tight.
Best Soothing Toners for Sensitive Skin
All toners are not created equally, and anyone with sensitive skin needs to choose wisely. Skin that may already be irritated can be calmed and soothed with the right toner. Looking for ingredients such as aloe vera, witch hazel and chamomile. These gentle, plant based ingredients can combat redness and treat inflammation. A toner formulated for sensitive skin will also condition the skin and restore its pH balance.
ZO Calming Toner
ZO's Calming Toner contains witch hazel, which helps to gently whisk away skin impurities. Pores are left cleaner and look smaller. This gentle toner is packed with moisturizing and hydrating ingredients to help soothe the complexion and balance the skin's pH levels.
Avene Gentle Toning Lotion
After cleansing, apply Avene's Gentle Toning Lotion. This alcohol and oil free toner is ideal for sensitive skin. It's created with spring water and contains natural silicates to help protect the complexion. Skin is left with the right pH balance, and feels softer and smoother.
Elemis Soothing Apricot Toner
This toner is so gentle it can be applied after cleansing, or spritzed on the face to refresh the skin and give it a little extra glow. Elemis Soothing Apricot Toner contains extracts of apricot, quillja wood, and sweet betty flower. Skin is left refreshed and soothed, as well as balanced. The toner is alcohol free.
Best Toners for Combination Skin
Combination skin can be tricky to treat. After cleansing, some areas of the face may feel dry while others look (and feel) oily. This is where toner comes in. The best toners for combination skin are multi-taskers, which help eliminate any traces of dirt but are gentle enough for dry patches. Make sure to select a toner that has natural acne fighters such as witch hazel and gentle acids to eliminate dead skin cells. The addition of moisturizing ingredients such as rose water and aloe vera, are also key.
Clinique Clarifying Lotions (1-3)
Clinique offers three different types of toners depending on skin type and issues to be addressed. Clarifying Lotion 1 helps whisk away dead skin cells and preps skin for moisturizer. Lotion 2 is designed for dry/combination skin, while Lotion 3 is meant for oily/combination skin.
Caudalie Beauty Elixir
This cult favorite for finicky skin has been around for a long time- for good reason. Caudalie's Beauty Elixir is infused with rosemary, mint and organic rose oil to help soothe and refresh skin. Skin is left looking hydrated and more radiant thanks to grape extract. Apply after cleansing or throughout day for a quick pick me up.
Mario Badescu Facial Spray with Aloe, Cucumber and Green Tea
Mario Badescu's facial spray is packed with the power of plants to help revive skin throughout the day and after cleansing. Aloe vera and cucumber help to soothe the skin and add moisture, while green tea is a powerful antioxidant.
And the best alcohol free toner
Sometimes less really is more, especially when it comes to toners. Too much alcohol in a toner can irritate the skin and cause excess dryness and buildup. An alcohol free formula is ideal for anyone with sensitive skin, or anyone who just likes to get back to the basics. Alcohol free formulas tend to be soothing and hydrating. But they are also effective at tackling grime and rebalancing skin, thanks to the addition of antioxidants and witch hazel, a natural astringent.
Thayers Witch hazel Alcohol Free Toner
When it comes to simplicity, it's hard to beat this toner. Thayers Witch hazel Alcohol Free Toner is gentle but effective. It leaves skin squeaky clean and helps tighten pores but also leaves the face hydrated and protected thanks to rose oil and organic aloe vera.