Do you believe that you get what you pay for, and are willing to spend hundreds and even thousands of dollars on a beauty product? If you're the kind of shopper who believes that a bigger price tag equates with a better product, you may have heard of the skincare company Prédiré. This skincare company offers products with eye-wateringly high price tags, where creams cost several hundred dollars and devices can run into the thousands. Here's a closer look at Prédiré, what it sells, and whether its products are right for you.

What are the Best Skin Care Products of 2021?
What Is Prédiré?
According to the company, Prédiré was founded around 12 years ago by Shahar Shabat. His goal was to create a unique skincare brand that harness the power of nature combined with cutting edge technology. His research led him to Paris and subsequently the city of Chemille in the Loire Valley, known as the "capital of medicinal plants." The area is home to Camifolia, a botanical garden specializing in medicinal plants, and is now where the company's laboratory is located.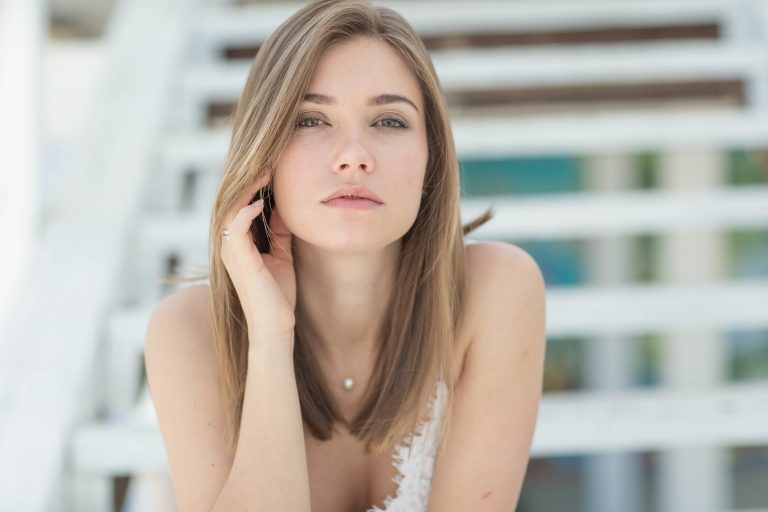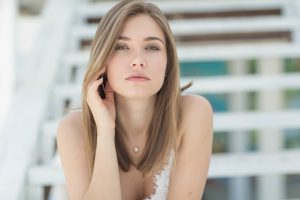 What Does Prédiré Sell?
Prédiré sells a wide variety of cleansers, moisturizers, serums, and exfoliators as well as devices. The products are grouped by collection, including Age Defying, Oil Control and Stem Cell Wine Collection. Here's a closer look.
Age-Defying
The Age-Defying Facial Cooling Mask Powered by Retinol contains bio-oraganica collagen, retinol, apple and grape stem cells along with argan oil. The Vitamin C, A and E Booster is designed to be used up to three times a week. Stretch marks are meant to be tackled by the Cellulite Skin Tightening & Tissue Bonding Cream (Rich Vitamin E & Retinol).
Bio-Brightening
Bio Brightening Dark Spot Solution (Rich with Vitamin E & A) is designed to help fade dark spots. Bio Brightening Pigmentation Balancing Mask (Rich with Vitamin E & A) can be used to brighten and soothe the skin.
Face, Neck and Chest Red Wine Collection
The whole grape plant is used in the Red Wine Intensive Cream Face, Neck and Chest which is designed to hydrate the skin and tackle fine lines. Hyaluronic acid is a main component of the Red Wine Intensive Serum Face, Neck and Chest product.
Skin Collagen Cell Renewal
This collection is powered by the vitamin A derived retinol, along with bio-organica collagen, as well as apple and grape stem cells. The Skin Collagen Cell Renewal Night Serum Powered by Vitamin A (Treats Wrinkles & Age-Defying) also contains vitamins E and C, and is meant to help fade dark spots.
CBD by Prédiré
CBD, or cannabidiol, is thought to have antioxidant and anti-inflammatory properties. It may also decrease oil production. Summer Berry Soap Infused with CBD oil is a facial soap that is designed to fade dark spots and freckles. The Coconut Sea Salt Body Scrub Powered by Bio Organica & Apple with Grape Stem Cell Technology and CBD works to exfoliate the skin by sloughing off dead skin cells, and leaving the skin nourished thanks to argan oil.
Devices
In addition to the skincare products, Prédiré also sells a wide variety of devices designed to improve the skin. These include the Skincare Diffuser, a handheld device meant to help apply products to the face, and the $10,000 X8 Multi-Purpose LED PHOTON Skincare Mask treatment, which uses LED light therapy to tackle hyperpigmentation, fine lines and acne.
What Are Some of the Most Popular Prédiré Products?
According to the company, some of the best-selling Prédiré products include:
Complete Anti-Aging Eye Care Collection, a trio of products includes a day serum, a night serum and a gel roller.
Intensive Rejuvenating & Pore Cleansing Facial Peeling Gel (Rich with Vitamin E & A)is an exfoliator containing argan oil along with retinol.
The Purifying Mud Mask Soap, a black bar, is formulated to remove impurities and clean the skin gently, yet thoroughly.
What Ingredients Are in Prédiré Products?
According to the company, Prédiré relies on ingredients such as retinol and argan oil, as "the active substances in organic argan oil, called triterpenoids, offer amazing anti-inflammatory and anti-bacterial protection while promoting tissue and scar repair." Other ingredients include grape and apple stem cells and shea butter, along with the antioxidants vitamins C, D and E. It is difficult to determine what other ingredients are in Prédiré products as the company does not list the full ingredients list on its website.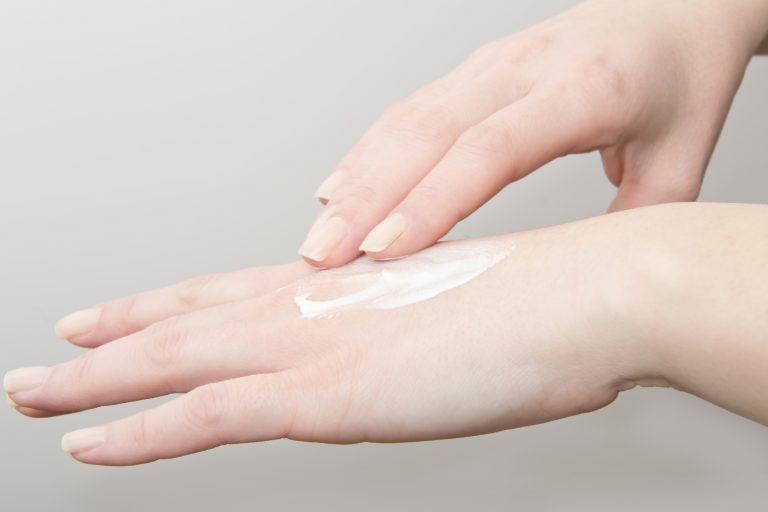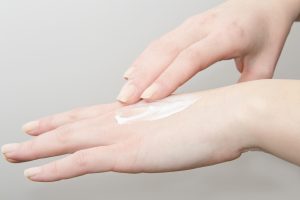 Where Can I Buy Prédiré Products?
Prédiré products are only sold on the company's website.
How Much Do Prédiré Products Cost?
Prédiré's products are among the priciest on the market, costing even more than such brands such as Crème de la Mer. The X8 Multi-Purpose LED PHOTON Skincare Mask TREATMENT retails for $10,000, and the Oil Control Daily Moisturizer Cream (Rich with Vitamin E) is $400. The Cellulite Skin Tightening & Tissue Bonding Cream (Rich Vitamin E & Retinol) will set you back $700, while the Skin Collagen Cell Renewal Cream Powered by Vitamin A (Treats Wrinkles & Age-Defying) is $985. Vitamin C, E & A Booster & Hydrating Collection with Skincare Infuser is $3,735. Some of the least expensive Prédiré products are the bar soaps; the Papaya Skin Brightening Herbal Soap is $35. By comparison, the smallest jar of Crème de la Mer sells for $85, and a 1.3 oz jar of Cle de Peau Beaute Synactif Cream is $1,000. It is also important to note that the Prédiré website states that "In most cases sales are final."
Do Prédiré Products Work?
When it comes to determining if a product is right for you, it's important to keep in mind that people may react differently to the same product as everyone's skin is different. A miracle worker for one person may cause breakouts in another, or perhaps it does nothing at all.
It is difficult to determine how well Prédiré products work given that the only customer feedback is on their site, and most products only have a handful of reviews. Some products have zero reviews. The Vitamin C, E & A Booster & Hydrating Collection with Skincare Infuser has only three reviews, and all are positive. Feedback included "Smoothed my skin and helped it heal superficially within a month of its usage. Loved it!" along with "Keeps my skin hydrated in the dry summers and helps in boosting my skin health tremendously. Surely a long term skincare in my closet. 5 stars from my side!" The Vitamin C, E & A Booster Serum Treatment has only one review – "…The change in the firmness, color, and feel of my skin is immediate. Can't wait to try the new products I purchased today!"
The Red Wine Intensive Cream Face, Neck and Chest has five reviews on the website that include "The best product I have tested for a long time now" and "Very helpful to reduce wrinkles, fine lines and lessens the signs of aging. I can see the changes within this short period. It is super moisturizing. Very happy and recommend it to all!"
What Are Some Alternatives to Prédiré?
Given the astronomical prices and lack of reviews, you may be hesitant to try Prédiré. There are other skincare lines to consider, including Formulyst and Advanced Dermatology.
Formulyst's philosophy is long-term and effective skincare. The brand wants to help its customers achieve their best looking skin, rather than covering it up with makeup. The comprehensive line of products targets everything from wrinkles to dark spots and dry skin. Some of the products designed to help improve skin's texture include Formulyst Retexturing and Perfecting Serum. The serum is powered by gentle but effective alpha hydroxy acid (AHA) which dissolves dead skin cells, leaving behind fresher, smoother looking skin.
A more affordable option to help fade dark spots is. Formulyst's Luminous Skin Serum. It tackles skin discoloration thanks to Triple Brightening Technology, a powerful blend of naturally derived alpha arbutin (derived from the bearberry plant), Rumex extract (a plant that helps stop the production of melanin) and a biomimetic peptide. The serum leaves skin looking lighter, brighter and more luminous.
When it comes to fighting wrinkles, there's one ingredient that is the gold standard– retinol, a vitamin A derivative. Retinol is the key ingredient in Formulyst's Anti-Aging Night Cream. What makes this formula different is that it contains a high dose of retinol but it's also packed with ultra-soothing and hydrating safflower seed oil and jojoba to lock moisture in and soothe the skin.
If you like the simplicity of a skincare kit, consider Advanced Dermatology. This no nonsense brand offers a pared down approach to skincare. The packaging is simple and streamlined, and the products bring skincare back to the basics. The kit contains just six essential items including a daily cleanser; serum; anti-wrinkle firming treatment; night cream; day cream and an eye cream. In other words, everything you need to achieve your best possible looking skin.
There's no need to compromise when it comes to finding skincare that is effective and safe. Carrot & Stick takes a tough love approach to skincare, perfectly balancing the power of plants with cutting edge science. Not only is Carrot & Stick good for your skin, it is also good for the environment as the formulas skip harmful chemicals as well as the preservatives, emulsifiers and thickeners commonly found in skincare products.