Tiffany Blue. Coca-Cola Red. Hermès orange. A few brands are closely associated with one color and in the cosmetics world, Mary Kay has cornered the market on pink. This iconic brand has been around since 1963, when its consultants sold the products at house parties and the most successful ones earned a pink Cadillac. Here's a closer look at the brand, Mary Kay's top selling products and whether Mary Kay is right for you.

What are the Best Skin Care Products of 2021?
What Is Mary Kay?
Mary Kay was founded in 1963 by Mary Kay Ash with an initial investment of $5,000. She launched the company in a small Dallas store with just nine products– five skin care items and four makeup products. What set her strategy apart is that she also launched with nine independent beauty consultants to help spread the Mary Kay gospel.
Her brand grew in popularity via word of mouth recommendations, and according to the company, in just one year Mary Kay grew to having 857 independent beauty consultants. In just three years, the company passed the $1 million sales mark.
Mary Kay is one of the pioneers of direct sales cosmetics, or what we now call peer to peer sales, which is also the sales model for Rodan + Fields and Beautycounter. Kay encouraged her sales consultants to introduce Mary Kay products at home parties and implemented sales incentives. At that time, peer to peer sales appealed to women who need flexible work hours and could work largely from home.
Mary Kay Ash wrote about her unique business strategy and life lessons in many books, including Mary Kay: The Success Story of America's Most Dynamic Businesswoman (1981), Mary Kay on People Management (1984) and Mary Kay: You Can Have It All (1995). There's also a Mary Kay Museum located in the lobby of the Mary Kay headquarters in Addison, Texas.
Today Mary Kay has an estimated three million independent beauty consultants in more than 35 markets worldwide, and annual wholesales sales are estimated at $3.25 billion. The company hosts Mary Kay seminars and conferences around the world for its sales consultants, and the Mary Kay Intouch website is a resource and educational tool for their beauty consultants.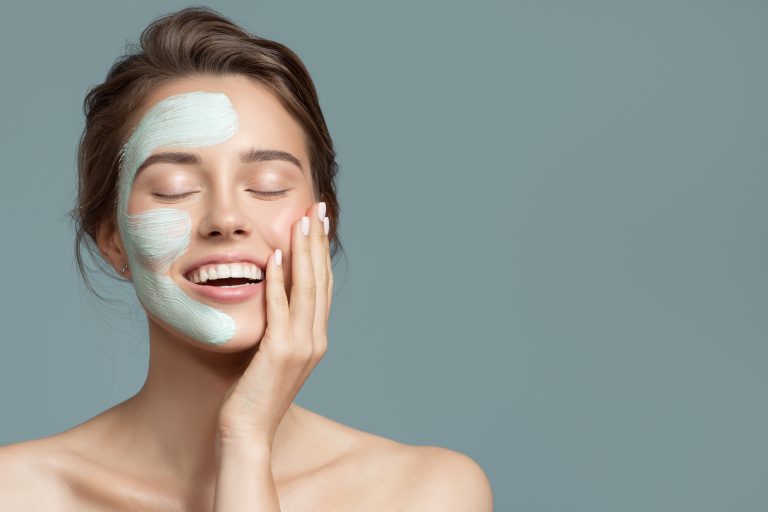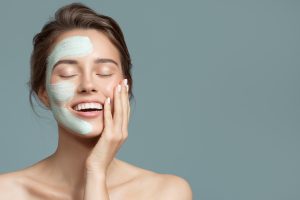 What is the Story With the Pink Mary Kay Cadillacs?
Perhaps you've seen a unique pink hued Cadillac with a Mary Kay logo on the road. According to the company, in the 1960s Mary Kay Ash asked a Lincoln dealership to create a car painted in a custom shade of pink to help promote her business. Lincoln said no, but Cadillac said yes, matching her car to a Mary Kay blush compact. It was a brilliant marketing idea that was ahead of its time. In 1969, Mary Kay Ash rewarded her top five sales consultants with a brand new pink Cadillac Coupe de Ville. Today the cars are a reward for Mary Kay sales consultants who reach $100,000 in sales.
What Does Mary Kay Sell?
Mary Kay has expanded exponentially since it launched with nine products, and now includes a wide range of skin care, makeup and perfume. (And for people that want to know if Mary Kay is a cruelty free brand, the company says that it is). Here's a closer look at some Mary Kay products.
Skincare
The Mary Kay Skincare line is wide ranging, and includes cleansers, face wash, moisturizers, eye creams, serums and toner. The TimeWise line tackles the signs of aging with products such as TimeWise Microdermabrasion Refine, an exfoliator, as well as TimeWise Age Minimize 3D 4-in-1 Cleanser. The Mary Kay Oil Free Moisturizing Gel is designed for sensitive skin, while Clear Proof Pore-Purifying Serum helps prevent blemishes. The TimeWise Night Solution serum delivers a dose of antioxidants and skin soothing peptides. Many of the products come in starter kits such as the TimeWise Ultimate Miracle Set 3D, which contains a cleanser, day cream, night cream, eye cream, microdermabrasion paste and a pore minimizer.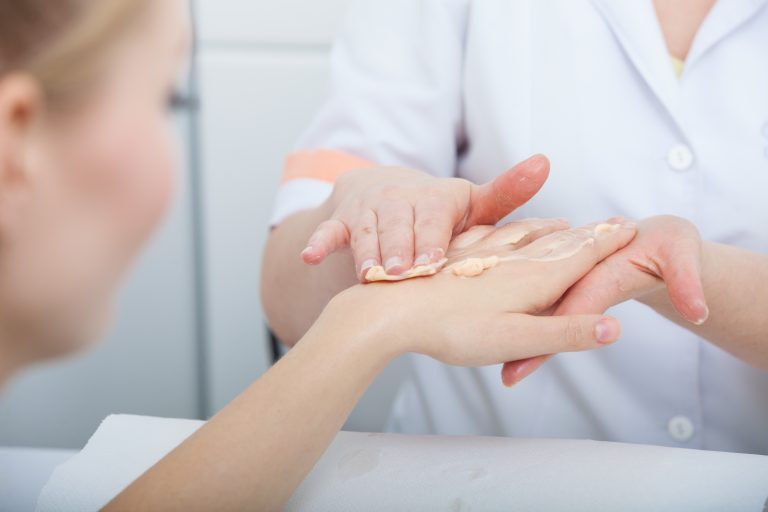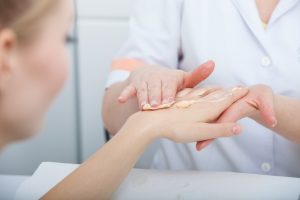 Makeup
Mary Kay's cosmetics include foundation in many different forms (mineral powder and liquid foundation, as well as multi-tasking CC creams. The NouriShine Plus Lip Gloss offers a high gloss finish, and the Mary Kay Lip Tints provide a sheer wash of color. There are multiple Mary Kay mascaras and brow products as well, including the Lash Love Lengthening Mascara, and a Lash and Brow Building Serum. Makeup palettes are also available.
Body & Sun
The Mary Kay Sun Care line offers a line of sun protection creams as well as a self tanner. There's also a wide range of hand and body creams, including Mint Bliss Energizing Lotion for Feet & Legs and Fragrance-Free Satin Hands Nourishing Shea Cream.
Men's
Men are also included in the Mary Kay range, but the iconic pink packaging has been swapped for charcoal grey. There's a small selection of products aimed at men, including the MKMen Skin Care Regimen, a starter kit that contains all the key men's products- KMen Daily Face Wash, MKMen Shave Foam, MKMen Advanced Eye Cream and MKMen Advanced Facial Hydrator Sunscreen Broad Spectrum SPF 30.
What Are Some Mary Kay Bestsellers?
TimeWise Vitamin C Activating Squares- this innovative product is a tiny square that delivers pure vitamin C to the skin. Just place the square in the palm of the hand, add three to four drops of water, and mix until dissolved.
Mary Kay ChromaFusion – the ChromaFusion makeup collection offers long lasting products, including blush, eye shadow and highlighter. The pigment-rich products are sold individually and in palettes.
Mary Kay TimeWise Miracle Set 3D- this starter kit comes in two formulas; one for normal/dry skin and for oily/combination. The kit comes with a cleanser, day cream, night cream and eye cream and is designed to tackle the signs of aging.
Mary Kay Volumizing Brow Tint – available in four shades, this brow tint keeps hairs in place while adding a boost of color.
Mary Kay Timewise Replenishing Serum+C- this vitamin C serum is housed in a dark, airless pump and can be applied twice a day.
What Ingredients Are in Mary Kay Cosmetics?
Mary Kay products rely on industry standard ingredients such as vitamin C, a key ingredient in the TimeWise line. Mary Kay's vitamin C is derived from botanical extracts including pomegranate, kakadu plum, camu camu (a fruit grown in the rainforests of South America), as well as argan seed extract and black currant berry. Vitamin C is an antioxidant that also helps give skin a glow.
The key ingredients in the TimeWise Miracle Set 3D are encapsulated resveratrol, which has antioxidant benefits (and is found in red wine and cocoa); vitamin B3, an antioxidant that also helps brighten skin; and peptides, which are thought to help support collagen.
Mary Kay's TimeWise Moisture Renewing Gel Mask is formulated with the antioxidants vitamin E and acai berry, as well as moisturizing squalene. Chestnut seed extract is thought to helps firm and calm skin.
Where Are Mary Kay Products Sold?
Mary Kay products are sold on the company website and through a network of independent beauty consultants. Mary Kay is also available on Amazon.
How Much Do Mary Kay Products Cost?
Mary Kay products are reasonably priced and are in line with mass market, drugstore items. The TimeWise Vitamin C Activating Squares retail for $24, while the Mary Kay Extra Emollient Night Cream is $15. The four-piece Clear Proof Acne System is $45. The makeup is also reasonably priced. The Mary Kay ChromaFusion Blush is $14 and the NouriShine Lip Gloss is $14.
Do Mary Kay Products Work?
When deciding if a product is right for you, it can be helpful to read customer reviews but keep in mind that everyone's skin can react differently to the same product. A little bit of trial and error is always needed when trying new products.
Customer reviews of Mary Kay products on Amazon tend to get high customer reviews, with most products garnering four stars.
The Mary Kay Timewise 3 in 1 Cleanser Normal/Dry Skin has 460 reviews, and a 4.5 star rating; 82% of customers gave it five stars. Customer comments range from "This is one of the only times I've really felt compelled to leave a review on Amazon. I tried this cleanser almost ten years ago, and have since experimented with a myriad of other brands and even organic oils, only to finally reach the conclusion that nothing compares to Mary Kay's Timewise.." and "I've been using this cleanser for many, many years and at 73 years of age, my skin seems soft and free of a lot of wrinkles that I bet I would have were I not using this Mary Kay product. I must say I love this cleanser and defoliator." Detractors said that the formula dried out their skin or wished that it created suds when used.
The Mary Kay Timewise Miracle Set – for Normal/Dry skin gets an average 4.5 star rating on Amazon from 70 customers. Fans say, "I have tried so many different brands of creams and serums, wasted hundreds of dollars. Using this for just a few days and already have seen a drastic difference!!! Never using anything else again!!!!!" while users who didn't like the products say that "Saw no results do not recommend."
Customer reviews on the Mary Kay website for the TimeWise Moisture Renewing Gel Mask include comments such as "I bought this mask when I lived in Florida and I was unimpressed. Then I moved to Colorado and WOW what a life saver! I put it on every night and my face stays nice and moisturized every day. It doesn't feel like a typical mask, it goes on lightly and soaks into your skin very well."
What Are Some Alternatives to Mary Kay?
Mary Kay may not be for everyone. Younger customers may view the brand as being a little old fashioned, such as Avon, and associate it with something their grandmother might use. And not everyone likes to buy beauty products from a consultant at a house party, as they can feel pressured to buy. But if you're looking for a well rounded skincare line, there are a few other brands to consider.
Formulyst is sold directly to the consumer, and its philosophy is long-term and effective skincare. The brand wants to help its users achieve their best looking skin, rather than covering it up with makeup.
The comprehensive line of products targets everything from wrinkles to dark spots and dry skin.
Formulyst Retexturing and Perfecting Serum ($39) is powered by gentle but effective alpha hydroxy acid (AHA) which dissolves dead skin cells, leaving behind fresher, smoother looking skin. If you have anti-aging concerns, reach for a product with the gold standard ingredient for tackling fine lines — retinol, a vitamin A derivative. This is the star ingredient in Formulyst's Anti-Aging Night Cream. What makes this formula different is that it contains a high dose of retinol but it's also packed with ultra-soothing and hydrating safflower seed oil and jojoba to lock moisture in and soothe the skin.
If you like the simplicity of a skincare kit, consider Advanced Dermatology. This no nonsense brand offers a pared down approach to skincare. The packaging is simple and streamlined, and the products bring skincare back to the basics. The kit contains just six essential items including a daily cleanser; serum; anti-wrinkle firming treatment; night cream; day cream and an eye cream. In other words, everything you need to achieve your best possible looking skin.
There's no need to compromise when it comes to finding skincare that is effective and safe. Carrot & Stick takes a tough love approach to skincare, perfectly balancing the power of plants with cutting edge science. Not only is Carrot & Stick good for your skin, it is also good for the environment as the formulas skip harmful chemicals commonly found in skin care products.