Today's beauty and wellness connoisseurs know that beauty starts from within, and will happily embrace organic ingredients and essential oils along with eating right and exercising, all in the name of health and glowing skin. These are all concepts that we take for granted now but 25 years ago it was considered novel. One pioneer of a holistic approach to beauty is the British brand Elemis, which debuted in 1990. The luxury skincare company was dreamed up by Linda Steiner, whose goal was to create a line of products "as near to nature as possible" with "no expense spared." She was soon joined by co-founders Noella Gabriel and Sean Harrington, who helped turn Elemis into a sought after brand found on cruise ships and spas. Elemis was also one of the first brands to embrace aromatherapy and its products are known for their vibrant scents which can help uplift, calm or transport you to a tropical island – after all, this the brand that brought the world Lime and Ginger Salt Scrub, as well as Frangipani Monoi Shower Cream. Here's a closer look at Elemis, what it sells and is Elemis right for you?
What are the Best Skin Care Products of 2021?
What is Elemis?
Elemis sells a comprehensive range of skincare products, including moisturizers, cleansing balms, eye creams, serums, and face oils. There's also a men's collection, and many products are sold in travel kits. Dietary supplements designed to help detox, cleanse and boost energy are also sold by Elemis.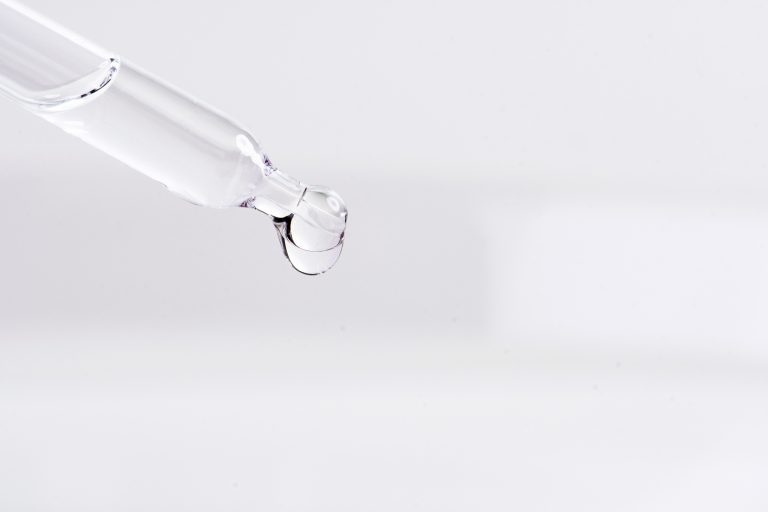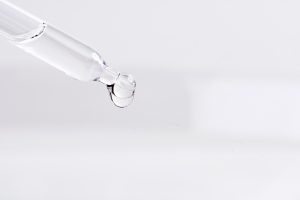 What Is the Elemis Ethos?
The brand's philosophy comes down to a combination of science and nature, and embraces these four concepts: Pure Results, Sourced from Nature, Scientific Innovation and Ever Evolving. Pure Results means, according to the company, that the products are scientifically proven. Sourced From Nature refers to the formulations, which are created with "powerful biological actives from above and below the earth's surface, combined with intricately blended aromatics." Third is Scientific Innovation. Elemis says that its formulas are developed with "cutting-edge science and technology." The last pillar is Ever Evolving, which describes the company's commitment to "understanding the relationship between nature and humanity."
What Products Does Elemis Sell?
Here's a breakdown of some of the most popular Elemis skincare products for women and men.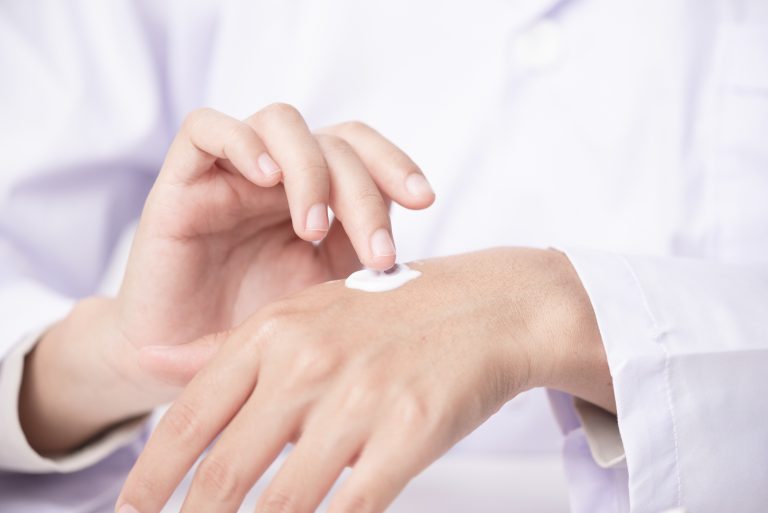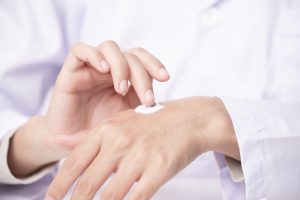 Elemis Moisturizers
Elemis Pro-Collagen Marine Cream – A dab of this cream is designed to help reduce the appearance of fine lines, thanks to the algae padina pavonica, along with ginkgo biloba, chlorella and rose and mimosa.
Elemis Peptide 4 Adaptive Day Cream- This day cream has the texture of a mousse and is designed to hydrate while also priming the skin for makeup.
Elemis Cleansers
Elemis Pro Collagen Cleansing Balm – One of the most popular Elemis products, this cleansing balm is a blend of rose and mimosa waxes along with essential oils to help dissolve dirt and makeup. A cleansing cloth is included.
Elemis Superfood Facial Wash – Suitable for all skin types, a tube of this cleanser is packed with the company's "supergreen complex" of wheatgrass, kale, nettle and minerals.
Elemis Exfoliators
Elemis Papaya Enzyme Peel – Powered by papaya, pineapple and bladderwrack (a seaweed), this exfoliator can be used by all skin types and is non-abrasive.
Elemis Dynamic Resurfacing Facial Pads – The cotton pads are designed to dissolve dead skin cells with tri-Enzyme Technology combined with lactic acid and probiotic ferment complex.
Elemis Eye Creams
Peptide 4 Eye Recovery Cream – Daisy extract and hawkweed work together to help improve the appearance of dark shadows, reduce puffiness and target fine lines.
Elemis Absolute Eye Serum – This lightweight serum contains hydrating rosewood and chamomile oil to help reduce the look of puffiness and dark circles.
Elemis Men
Elemis Deep Cleanse Face Wash – This gel cleanser has a milk protein base and is formulated with a blend of oak bark, spearmint and peppermint.
Elemis Aching Muscle Super Soak – Sea salt and a mix of birch, wild thyme, lavender, juniper, clove and blue chamomile create a foaming bath that helps soothe sore muscle.
What Ingredients are in Elemis Products?
Elemis products are formulated with a mix of naturally derived ingredients and botanicals, as well as essential oils. The company says its products are free from artificial colors, parabens, SLS or SLES, and does not contain any SEA or mineral oils and is vegan friendly. Elemis says that its products contain medical grade quantities of active ingredients that are formulated in "active natural bases." Products are crafted with organic extracts, first press pure essential oils as well as natural emulsifiers and skin softening emollients.
Some ingredients will be more familiar to customers than others. The Pro Collagen Cleansing Balm contains rose and mimosa waxes infused with elderberry and starflower oils along with padina pavonica, an algae found in the Mediterranean that is thought to help improve skin's firmness. Padina pavonica is also found in the Pro-Collagen Marine Day Cream, as well as ginkgo biloba, chlorella, rose and mimosa. The Superfood Facial Oil contains the antioxidant and omega-rich broccoli, flax seed and daikon radish.
Some of the more commonly used skincare ingredients include shea butter, wheat germ oil and dimethicone, a silicone, along with vitamins C and A.
Is Elemis Cruelty Free?
Elemis says that it does not test its products on animals.
How Much Do Elemis Products Cost?
Elemis products are priced at a prestige level in line with department store and spa prices. The Pro-Collagen Cleansing Balm sells for $64, while the Pro-Collagen Marine Cream is $128. The Superfood Facial Wash is $25. Elemis by the Sea, which includes four collagen based products along with Cellular Recovery Skin Bliss Capsules, retails for $185. A jar of Lime and Ginger Salt scrub is $60.
Where Can I Buy Elemis Products?
Elemis products are available on its website, and at its flagship spas in London, New York and Miami. You'll also find Elemis aboard various cruise ships, as well as hotels and gyms such as Equinox. Elemis Travel Spas can be found at British Airways terminals in London and New York. Elemis products are also sold at Ulta and on QVC.
Does Elemis Work?
When trying to decide if a product works, it's important to keep in mind that everyone's skin may react differently to the same product, so a little trial and error and some research into customer reviews is always helpful.
Elemis has been around for decades and certainly has a loyal following. Beauty editors have bestowed the brand with plenty of awards. The Pro-Collagen Cleansing Balm won an award in 2019 from Cosmetic Executive Women in the UK. NewYou.com gave Elemis two awards in 2017; the Pro-Collagen Marine Day Cream was named the "Best in Moisturizer" while the Papaya Enzyme Peel won the "Exfoliate It" category from the website's Beauty Awards. The Superfood Facial Oil has scooped up multiple awards, including Women's Health, which named it the "Best Face Oil" in 2018, as well as New Beauty. Health magazine called it the "Best Face Oil" in 2017.
Beauty editors love the Pro-Collagen Marine Day Cream. India Knight from The Sunday Times Style section in the UK kept her review succinct. "You will see results. The end. Shortest review in the world!" According to Elemis, in independent user trials 100% of women who used the Pro-Collagen Marine Day Cream agreed their skin felt smoother, that the cream left their skin looking and feeling more youthful​, and that 100% of users agreed this is the most effective anti-aging cream they'd ever used. One hundred percent agreed this dramatically reduced the appearance of deep lines and wrinkles.
Beauty editor reviews are one thing, but what do real people think of Elemis? Some reviews can be found on Elemis's own website, although the products do not have star ratings. Most users loved the smell of the SuperFood Facial Wash. "Super food facial wash, oh my gosh!!! I have never tried anything like this before. The first thing you notice when you open the cap, is the smell it hits you, it is absolutely divine."
A wider variety of reviews can be found on Ulta.com. The Pro-Collagen Cleansing Balm gets 4.6 out of 5 stars from over 100 reviews. Those who loved it say "The way your face feels after using this is divine it leaves it super smooth and really cleans the gunk off your face." Customers who didn't love it found it to be thick and oily. "I did the 15 minute mask once and felt like my face was a grease stick for hours."
The Pro-Collagen Marine Cream also gets a 4.5 star rating on Ulta from more than 200 reviews. Fans praised it hydrating qualities. "My esthetician said my skin is the best it's been in years and only been using for 4 month." Customers who gave it a low rating said it wasn't moisturizing enough, caused breakouts or made their makeup pill.
With more than 170 reviews, the SuperFood Day Cream is one of the most reviewed Elemis products on Ulta. Customers gave it 4.4 stars for its moisturizing qualities although some found the scent off-putting. "Works great, not too oily and leaves my skin smooth and soft. The smell is super weird (smells like kale or something), but once it dries there's no smell." Others said "There have been only a few beauty products I have used where a visible difference is immediate after the 1st use…this is one of those few! I wasn't even prepared for how much this product was about to change my skin for the better."
What Are Some Alternatives to Elemis?
Elemis products may not be for everyone, given its high price tag or perhaps it didn't react well with your skin. If you're looking for skincare products to address the signs of aging, consider Formulyst and Advanced Dermatology.
Formulyst's philosophy is long-term and effective skincare. The brand wants to help its customers achieve their best looking skin, rather than covering it up with makeup. The comprehensive line of products targets everything from wrinkles to dark spots and dry skin- as well as the delicate eye area.
Formulyst Active Serum is packed with good for you ingredients, such as nourishing vitamins B and E, and skin brightening vitamin C. Rounding out the all-star list are ferulic acid and niacinamide. The antioxidant ferulic acid fights free radical damage and helps stabilize vitamins C and E, and boosts their potency. Niacinamide also plays a key role- this antioxidant is anti-inflammatory and helps reduce redness. This powerful ingredient is a version of vitamin B3, which works to smooth fine lines, improve elasticity and brighten the skin.
The star ingredient in Formulyst's Anti-Aging Night Cream is the gold-standard of wrinkle fighters – retinol. This vitamin A derivative helps tackle fine lines, crow's feet as well as dark spots. What makes this formula different is that it contains a high dose of retinol as well as ultra-soothing and hydrating safflower seed oil and jojoba, which lock moisture in and help minimize any potential irritation.
Fans of skincare kits, which take all the guesswork out of creating your own regimen, should try Advanced Dermatology. This no nonsense brand offers a pared down approach to skincare. The packaging is simple and streamlined, and the products bring skincare back to the basics. The kit contains just six essential items including a daily cleanser; serum; anti-wrinkle firming treatment; night cream; day cream and an eye cream. In other words, everything you need to achieve your best possible looking skin.
There's no need to compromise when it comes to finding skincare that is effective and safe. Carrot & Stick takes a tough love approach to skincare, perfectly balancing the power of plants with cutting edge science. Not only is Carrot & Stick good for your skin, it is also good for the environment as the formulas skip harmful chemicals as well as the preservatives, emulsifiers and thickeners commonly found in skincare products.