While you might have a daily skin cleansing regimen that includes a facial wash, and a moisturizer, you might be considering the addition of other products, such as toner, and wonder, "What does toner do your skin? Do I need to add it to my daily regimen, or is it only necessary for people with certain skin types?" In truth, toner isn't a vital addition to everyone's skin care kit, but it can be beneficial for those who want to tighten pores, add an addition level of cleansing to the skin, or add elements to the skin that may help improve texture. What does toner do for your skin that other skin products don't? It depends on what type of toner you buy, and before you make your purchase, knowing what kind of extra care your skin needs can help you make a more informed decision about adding a toner to your daily skin care kit.
Related: Best Face Toners
What Does Toner Do for Your Skin?
There are several different types of toners, and you may see them sold under such names as "astringents" or "splashes" as well. Some toners are sold as "rejuvenators," which make the skin feel fresh and may contain an ingredient that makes the skin feel tingly and stimulated. However, more traditional toners are formulated to tighten pores and remove traces of oil, makeup, and other dirt that your daily cleanser failed to remove.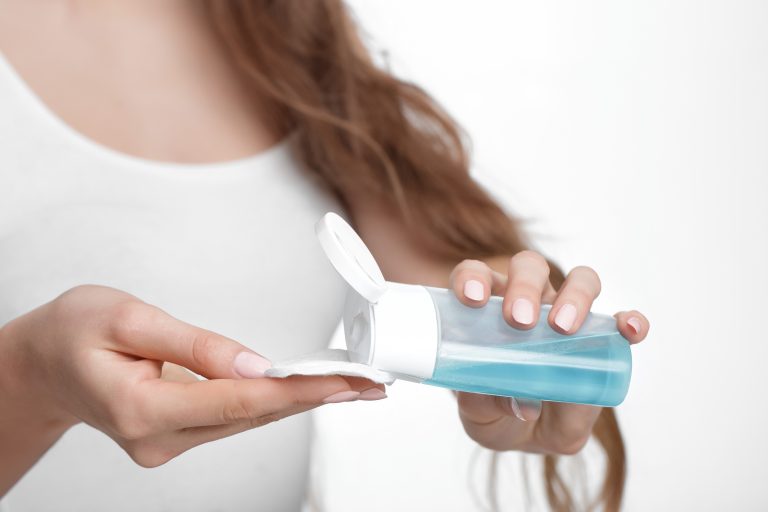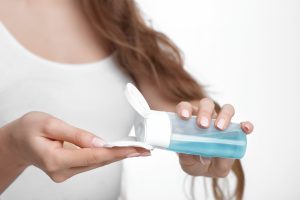 Typically, astringents help absorb excess oil on the surface of the skin while splashes and those that are designed to freshen the skin contain moisturizers or antioxidants. With all these choices, you might be asking yourself, "What does toner do for your skin type, and can it help me improve my skin's texture?" In order to answer that, you must first understand your own skin type in order to choose a toner that will be a beneficial addition to your daily skin care regimen.
Choosing the Right Toner
Before you can add a toner to your skin care kit, you must first consider your skin's individual needs. If you have oily, acne-prone skin, for example, then you don't want to choose a toner that's going to add a lot of moisture to the skin, as this will make the problem worse. If you struggle with dry patches on your face, then avoid toners that are labeled "astringent," as these may dry out the skin even further.
Many toners contain alcohol-based ingredients, and if you have dry skin, it's important to read and compare ingredient lists to avoid products that include two or more ingredients that are derived from alcohol. This is also important if you have sensitive skin, as certain ingredients may cause irritation, redness, and rashes that might damage the skin in the long term.
While most toners aren't specifically created to clear the skin or prevent the signs of aging, if this is your goal when purchasing a toner, then you may want to choose one that contains a number of antioxidants. Look for ingredients such as green tea extract, vitamin C, or, if you're trying to decrease the appearance of wrinkles, vitamin A. These ingredients all work to increase cell turnover while they seek out and destroy free radicals that are caused by UV exposure.
Over time, this can result in fewer blemishes and smoother skin. However, you should keep in mind that most toners cannot help you achieve the same kinds of results you might get from an acne facial wash or wrinkle cream. Hopefully, by now you know the answer to, "What does toner do for your skin," and feel confident enough to choose a toner that will be a beneficial addition to your skin care kit.