Finding a targeted solution for a specific skin care concern can actually be more challenging that you would expect. Because of this, brands like Lanbena have started to create very specific solutions to common skin concerns like acne, scarring and more. Today, the brand offers a full range of results-oriented skincare. But do these products really deliver on their claims? In this review, we'll be discussing the story behind Lanbena, a few of the best selling Lanbena products, Lanbena reviews from real customers, and an alternative for you to consider. 
The story behind Lanbena
Lanbena is an Asian skin care brand that specializes in creating results-oriented products with traditional Chinese ingredients. Although this brand is most well known for the Lanbena Scar Removal Cream, they also have a full range of facial care, eye care, and health care items that suit a variety of different skin types and skin concerns.
What are the Best Skin Care Products of 2021?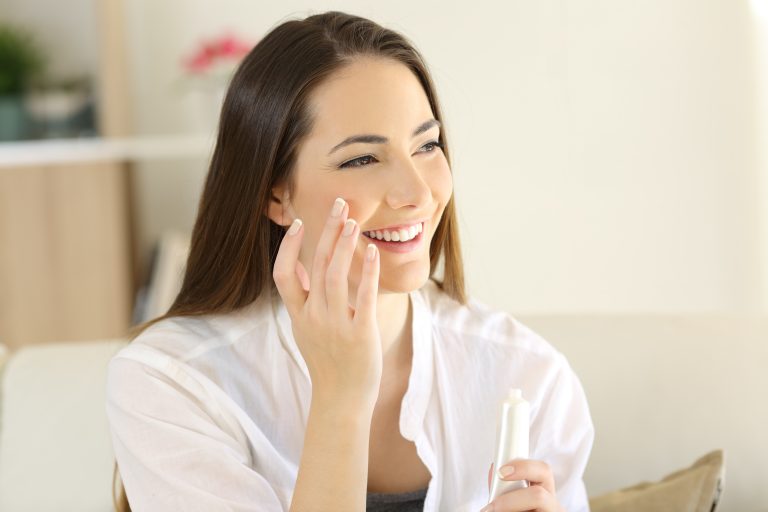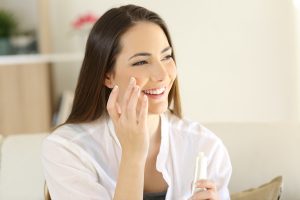 What are the best selling Lanbena products?
Looking more closely at the brand's skincare range, Lanbena breaks down their ideal skincare routine in 3-4 steps depending on the products used. They offer a few different options for every step, starting off with cleansing. Lanbena is one of the brands that has been bringing back the bar soap in a new and unique way. Traditionally, bar soaps are considered to be too harsh and stripping on the skin. But this new wave of bar soaps in changing that perception. Lanbena currently offers a range of 3 24K Gold Handmade Soaps, each targeting a different skin concern. Each of these soaps offers a number of actives to help with concerns like acne and anti-aging, but the formula behind these products is heavily focused on promoting moisture and hydration. While more traditional bar soaps can be problematic when used as facial cleansers, these more gentle alternatives can be an excellent, travel friendly cleansing option.
Although Lanbena offers a number of unique cleansing and moisturizing products, the brand is most well known for their treatment products, namely their Acne Scar Removal Cream. This cream was designed to help heal post-inflammatory hyperpigmentation or acne scars. Additionally, this product can also be used to accelerate the healing process for pitted acne scars, which can be some of the most difficult facial scarring to get rid of. If you have other scars that you'd like to fade, this product can also help with these as well. In addition to their Acne Scar Removal Cream, Lanbena also offers a number of more traditional serums that can target a wider range of skin concerns outside of acne scarring. Their three bestselling serums include their Vitamin C Whitening Serum, their Hyaluronic Acid Serum, and their 24K Gold Six Peptide Serum. Each of these serums uses one of two key actives to hydrate, brighten, and heal the skin, making your skin look more youthful and vibrant.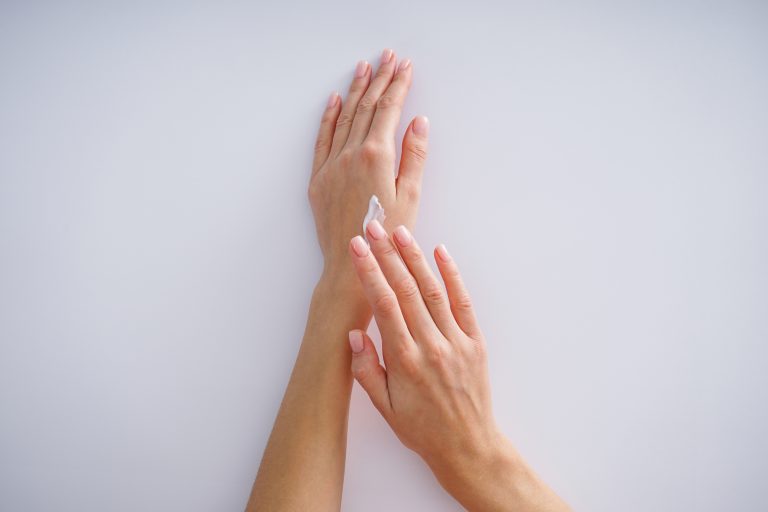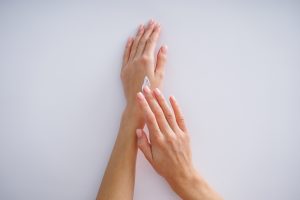 What are the key ingredients used in Lanbena products?
Looking at the formulations behind these products, there are a blend of traditional chinese ingredients as well as safe synthetics used to get the best of both worlds. Starting out with their bestselling Acne Scar Removal Cream, unfortunately Lanbena does not release their full ingredients list on their website, and instead, lists a handful of the key ingredients. The key ingredients listed for the Acne Scar Removal Cream include centella asiatica, glycerin, allantoin, low molecular weight heparin, carbomer, ginseng, white tea and rhodiola. Some of these ingredients are staples in Asian skincare, while others are significantly more unique.
Lanbena Scar Removal cream contains centella asiatica, glycerin, allantoin, ginseng and white tea. Centella asiatica has become more and more popular in both Asian and western skincare markets over the last few years, but this ingredient has actually been used for thousands of years in traditional Chinese medicine and Ayurveda. Centella asiatica, or gotu kola extract has been used to promote wound healing, and treat skin conditions such as eczema and psoriasis, and has even been used for conditions like leprosy and ulcers. But how does that apply to its uses in modern day skincare? Along with its many medicinal benefits, centella asiatica can actually help with some of our most pressing skincare concerns including acne, anti-aging, environmental damage and sensitivity. Gotu kola is incredibly antioxidant rich, which neutralizes free radicals that can lead to environmental damage and premature aging. For acne and irritation, the wound healing and anti-inflammatory properties of centella asiatica help to reduce the inflammation that leads to scarring.
Like gotu kola, ginseng and white tea have also been used in traditional chinese medicine to promote healing and hydration. Red ginseng can be a particularly effective anti-aging ingredient but it can also help with sensitive skin and skin brightening, both of which can help when healing scars. There have been small studies conducted on ginseng that have found it to lighten and brighten the look of skin. Similarly white tea can also be a beneficial anti-aging ingredient. It's incredibly antioxidant rich, which can help to protect your skin from sun damage that can cause scars to become more apparent and age spots to become more frequent.
Where are Lanbena products sold?
Lanbena products can be purchased online through the brand's website (https://lanbena.com/), and select items can also be found on Amazon.
What is the Lanbena return policy?
The Lanbena return policy states, "If you are not happy with your purchase and wish to return an item, please contact us within 45 days from receiving your order. Only items purchased directly from https://lanbena.com/  will be accepted. For products purchased from authorized retailers, please get in touch with them directly for returns. Returned items must be in original packaging, including any accessories, manuals, and documentation. Returned items must be unused, in the same condition that we sent it to you, and in their original packaging. Stains, folded cards, broken seals/ plastic foiling broken will not be accepted. If the condition of the product shipped back to us is not in acceptable condition we reserve the right to not refund or exchange. Products that have been personalized cannot be refunded or exchanged."
Is Lanbena cruelty free?
Lanbena does not disclose if they are cruelty free. 
Lanbena reviews
Lanbena reviews on Amazon are mixed between very positive and very negative. For example, one review for the Lanbena Acne Scar Removal Cream says, "I originally bought this for scare but I noticed that I don't break out anymore. My face has completely cleared and my scarring has 90% faded already. I highly recommend it." But another review for this same product says, "I started using this product to clear up my old acne scars and my face started breaking out again. I would not recommend it if you have acne prone skin." There are several more Lanbena reviews for the Acne Scar Removal Cream that say it did not work at all, even after weeks of use. 
What are some alternatives to Lanbena?
Overall, we like that Lanbena skincare products combine traditional Chinese ingredients with safe synthetics. But you may be hesitant to try this brand due to the negative Lanbena reviews. If that's the case, we'd like to recommend an alternative for you to consider: Formulyst. 
If you want to improve the tone and texture of your skin, we'd recommend Formulyst's Retexturing and Perfecting Serum. This lightweight refining daily formula is expertly formulated to gently exfoliate, clean, and refine pores thanks to an active AHA complex (glycolic acid). Glycolic acid is an alpha hydroxy acid (AHA) that exfoliates the skin by targeting corneocytes (dead skin cells that make up the top layers of skin) in a process called corneocyte desquamation. By enhancing their breakdown and increasing the separation of skin cells, the rate of cell turnover is increased. Ultimately, this helps to improve uneven skin texture, resulting in smoother, softer skin.
There's no need to compromise when it comes to finding skincare that is effective and safe. Carrot & Stick takes a tough love approach to skincare, perfectly balancing the power of plants with cutting edge science. Not only is Carrot & Stick good for your skin, it is also good for the environment as the formulas skip harmful chemicals as well as the preservatives, emulsifiers and thickeners commonly found in skincare products.