If you haven't heard of Dr Barbara Sturm, there's a very good chance you've heard of her signature "vampire facial." Celebrities with glowing skin such as Rosie Huntington-Whitely, Irina Shayk and Kate Moss are all fans and beauty editors love to gush about it. But who is Dr. Sturm and what is the concept behind her product line – and what exactly is that vampire facial?
What are the Best Skin Care Products of 2021?
Who is Dr Barbara Sturm?
Based in Dusseldorf, Germany, Dr Sturm trained as an orthopedist specializing in joint inflammation. She helped develop a treatment dubbed the "Kobe Procedure" (named for Kobe Bryant) where proteins derived from a patient's own blood are injected in the body to kickstart the healing process. The procedure became popular with athletes and celebrities from around the world.
In 2003 Dr Sturm applied the same concept to developing a face cream in order to treat her own skincare issues. She has said in interviews that her skin woes disappeared overnight. That cream became Dr Barbara Sturm MC1, where she used proteins from her own blood and spun it into a cream. That cream was the start of her company, officially called Dr Barbara Sturm Molecular Cosmetics, which all come with a seriously hefty price tag. Her motto is, "less is more, and of the less, use only the very best."
What does Dr Barbara Sturm Molecular Cosmetics Sell?
Dr Sturm launched with a small range of products in 2013, which included a cleanser, moisturizers, scrub and a hyaluronic serum. Today the line has expanded to include a full range of products for women, men and children.
The collection includes an Enzyme Cleanser, Glow Drops, Hyaluronic Serum, and the game changing Sun Drops SPF 50 – it's a sunblocking serum that can be mixed in with other products. For children there's a Bathing Milk, Body Cream, Bum Cream and Hair & Body Wash. Dr Sturm also sells a line of supplements and masks (fun fact, she worked on the mask with Cher). She collaborated with actress Angela Bassett to create a line of products formulate for darker skin tones, which includes a face cream, cleanser and serum. The products are meant to be unisex with the exception of the Face Cream Men, which contains disinfecting and calming ingredients meant for après shave.
All of the products are packaged in minimalist glass bottles that seem made for Instagram, as they have a clean, simple design.
What ingredients are in Dr Sturm Molecular Cosmetics?
The product line combines science-based skincare with botanicals, and the formulas are meant to work at the cellular level to protect and heal the skin. Two of the hero ingredients in the line are the plants purslane and skullcap. Both are packed with minerals, vitamins and nutrients and are thought to help promote healing and regeneration at the cellular level. Purslane contains high levels of omega-3 acids, as well as the antioxidant glutathione, a natural antioxidant system, and is antioxidative, wound-healing, and anti-fungal. Dr Sturm told Goop that in one trial, "Eighty-three percent of patients saw partial to complete clinical improvement from a chronic skin inflammation disease after six weeks of oral purslane supplementation.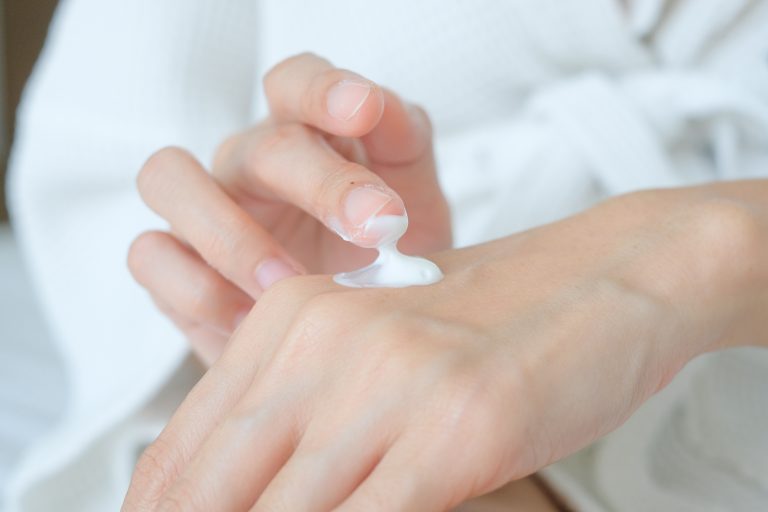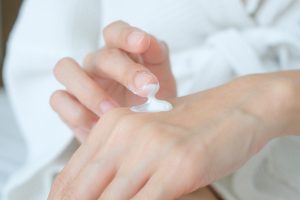 Dr Sturm has said that her products also contain five "adaptogens," which are compounds that help the body cope with environmental, physical and mental stresses. The products are formulated without fragrances, mineral oils and phthalates. Dr Sturm believes that inflammation is one of the biggest causes of aging, so her products focus on having anti-inflammatory effects and tap into the body's own healing ability.
Purslane and antioxidants also shows up in the line of wellness supplements. Dr. Barbara Sturm Skin Food contains kudzu root, Japanese knotweed root extract, selenium and resveratrol, which is thought to act like an antioxidant. The Dr. Barbara Sturm Repair Food capsules have purslane, pomegranate skin extract, and frankincense extract.
What are some of the most popular products from Dr Barbara Sturm Molecular Cosmetics?
Dr Sturm is arguably best known for her MC1 cream. At Sturm's clinic in Germany, she whips up the custom MC1 cream from patient's own blood. A patient's blood is funneled through a vial that stimulates the blood to react as if it's injured. These healing proteins are then used in the MC1 cream which Dr Sturm considers a "healing treatment." The cream is meant to treat everything from hyperpigmentation to eczema to acne.
Another favorite is the Hyaluronic Ampoules, which are housed in tiny glass bottles. The concentrated product contains both long and short chain hyaluronic molecules as well as purslane, for anti-inflammatory and antioxidant benefits.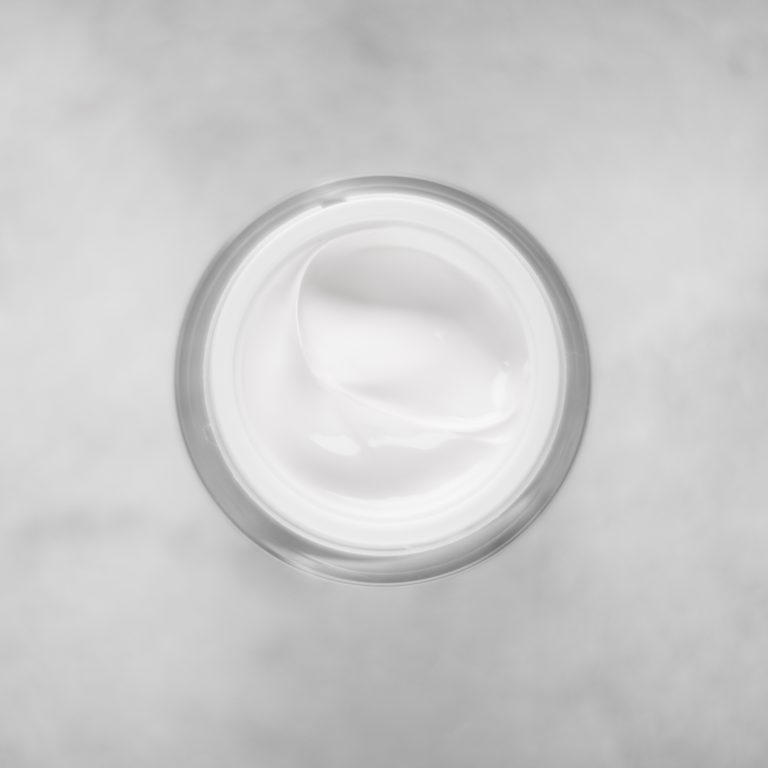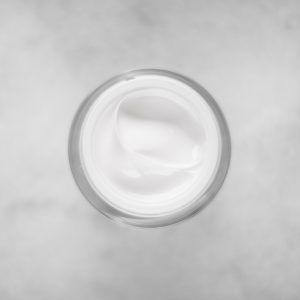 The Glow Drops and Sun Drops are popular serums. Sun drops is a new concept for sun protection. This lightweight serum provides SPF 50 protection and can be applied directly to the skin or mixed in with face cream. Glow Drops are designed to make the skin glow, by providing deep hydration, nourishment and pore refinement. The instant glow is provided by mineral pigments.
What is the vampire facial?
This is slightly confusing, as "vampire facial" has become an umbrella term to describe any kind of treatment which uses the patient's own blood. However, Dr. Sturm's "vampire facial" is different and she is credited with pioneering the use of blood plasma-infused skincare. Dr Sturm uses patient's own blood in her MC1 cream and also mixes blood with hyaluronic acid for injectable treatments at her clinic- she also does a treatment that involves injecting blood back into the patient's face.
Here's how it works. After a small amount of blood is drawn, the cells are stimulated in a way that mimics an injury. This keeps the blood producing protein healing factors. Dr Sturm says that her method creates a concentration that is 147 times higher than what is normally found in the blood. The treated blood has strong anti-inflammatory, regenerative and healing properties.
Where are Dr Barbara Sturm's products sold?
Dr Barbara Sturm Molecular Cosmetics is sold on her website, Net-A-Porter, SpaceNK, Violet Grey, BlueMercury and upscale department stores such as Bergdorf Goodman and Neiman Marcus.
How much do they cost?
Dr Sturm's products are certainly pricey. Women's face cream is $230, a lip balm is $55 and Sun Drops are $145. The Hyaluronic Ampoules are $215, while a bottle of the hyaluronic serum is $300. A custom jar of MC1 cream is about $1,400 but is only available to patients at Dr Sturm's clinic in Germany.
Do Dr Barbara Sturm Molecular Cosmetics Work?
Always keep in mind that what works for one person may not work for someone else- or even cause breakouts or irritation. Everyone's skin reacts differently to products. Anytime a product, or company, has achieved a nearly mythical status, someone trying it for the first time may be expecting a miraculous transformation of their skin- which will only lead to disappointment.
Dr Sturm's products are beloved by celebrities as well as magazine editors who write about it in breathless tones and call it life changing. Her medical background is certainly impressive – she's said in interviews that she developed her blood procedure in collaboration with scientists from Harvard and the Universities of Miami and Pittsburgh. Dr Sturm herself has said she doesn't wear makeup on her skin, and her glowing complexion is a walking advertisement for her products.
On social media, fans who attribute their glowing skin to Dr Sturm's products tag it #SturmGLOW. But not every user feels that way. The blogger behind Bikinis and Passports summed up the line this way, "Overall, I think the products are definitely not bad. They are nice. But far from life-changing for me personally. Especially in comparison to other products (specifically serums) that I love." The high price tag is also off putting for many.
On Neiman Marcus, one user of her hyaluronic serum says, "I have used this serum for two years. I find it to be spectacular! I also have used Chanel and La Prairie, I know this to be a far superior product. I'm 50, this makes my skin glow" while another expresses disappointment. "Grossly overpriced, defies credulity. Works well to moisturize skin with regular use. A number of other excellent options in hyaluronic booster category that won't gouge your wallet. Dr Sturm of Vampire facial fame, the thirst is real, eh?"
What are alternatives to Dr Barbara Sturm?
Dr Sturm's products are some of the priciest prestige products available today, and for those with a smaller budget, there are other options to hydrate and soothe the skin. Consider Formulyst, whose philosophy is long-term and effective skincare.
Hyaluronic acid is one of the best hydrating ingredients for the skin. It keeps complexions plumped and dewy looking, and occurs naturally in the body (including eyeballs and skin)—it's a true superhero ingredient as it can hold up to 1,000 times its weight in water. Formulyst Super Hyaluronic Water Moisturizer is an oil free formula packed with multiple types of hyaluronic acid and it works as a moisture magnet by drawing water to the skin.
For even more moisture, try Formulyst Intense Hydrating Serum. It's like a tall, cool drink of water for the face. The lightweight serum sinks into the skin and is loaded with good-for-you ingredients such as antioxidants and moisture magnets like hyaluronic acid and glycerin. To improve the skin's texture, try Formulyst Retexturing and Perfecting Serum which contains gentle but effective alpha hydroxy acid (AHA) to gently dissolve dead skin cells, leaving behind fresher, smoother looking skin.
If you like the idea of a skincare kit, consider Advanced Dermatology. The Advanced Dermatology line includes everything you need to address the signs of aging. The system can help diminish the appearance of wrinkles, reduce dark spots and hyperpigmentation. The regimen also works to minimize redness, even out skin tone and improve the appearance of eye bags and dark circles. The kit includes a cleanser, serum, anti-wrinkle treatment, moisturizer, day cream and eye cream- in other words, everything you need for glowing, beautiful, healthy skin.
There's no need to compromise when it comes to finding skincare that is effective and safe. Carrot & Stick takes a tough love approach to skincare, perfectly balancing the power of plants with cutting edge science. Not only is Carrot & Stick good for your skin, it is also good for the environment as the formulas skip harmful chemicals as well as the preservatives, emulsifiers and thickeners commonly found in skincare products.