If you have been diagnosed with the sensitive skin condition rosacea, it's safe to assume you're more than ready to get started on a treatment path that will soothe your skin and improve its appearance. Fortunately for you, finding a rosacea treatment that can help transform your dry, red, and irritated skin is much easier than dealing with the condition itself. That being said, there are quite a few different rosacea treatment options available on the market so there may be some trial and error before you land on the treatment that will work best for you.
Regardless of which rosacea treatment path you decide to take, there are a few things each one will have in common. The best rosacea treatment will focus on reducing the symptoms that rosacea causes. This means soothing the skin, diminishing the appearance of bumps, smoothing the texture of the skin, and most importantly, visibly reducing redness in the skin. In order to achieve this and tackle each aspect of rosacea, the best treatment will actually combine two or more therapies for optimal results.
How to Treat Rosacea
Once you have been diagnosed with rosacea your dermatologist will work to prescribe a treatment that will provide the quickest results. Generally, this means starting off with an oral medication along with a topical cream or gel. Once the rosacea is under control, a more long term rosacea treatment plan is put into place to help combat the pimples that frequently occur with rosacea as well keep the redness of the skin at bay. For more extreme cases of rosacea, there may be a need for a more intense rosacea treatment like laser therapy. This rosacea treatment is typically only used in people who suffer from extreme redness, blood vessels, or who have problems with thickening skin.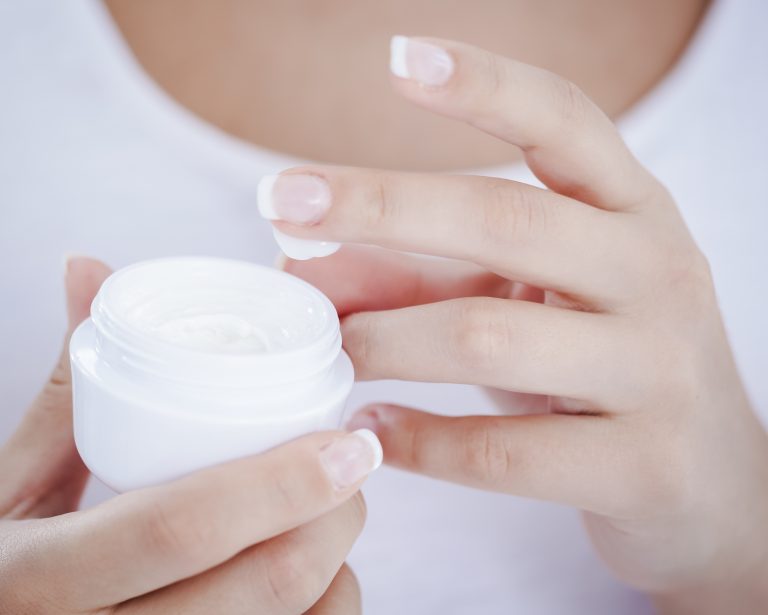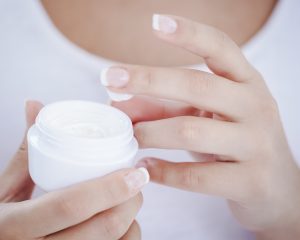 Since there are a few different methods to approach rosacea treatments, let's go through each one along with a few of the best products to treat rosacea.
Rosacea Medications
When it comes to prescription grade medications for rosacea treatment, there are three main types that your dermatologist may provide. The first of the medical rosacea treatments are medications that work to reduce the appearance of redness in the skin. One of the best rosacea medications that can help with this is Mirvaso. Mirvaso is a topical rosacea treatment that is applied to the skin and works almost immediately to constrict blood vessels and diminish the signs of redness.
Another rosacea medication that a dermatologist may prescribe to treat rosacea is an oral antibiotic. Although rosacea is not commonly believed to be related to a bacterial infection, an oral antibiotic as a rosacea treatment is used to combat inflammation instead. Oral antibiotics are usually only used to treat more severe cases of rosacea. The most common antibiotic medicine used as a rosacea treatment is an antibiotic called Doxycycline.
The final rosacea medication that is commonly used as a type of rosacea treatment is isotretinoin. An isotretinoin is a prescription grade medication that is commonly used to treat severe cases of acne. Because of this, some dermatologists will prescribe an isotretinoin to treat the bumps and pimples that occur with some cases of rosacea.
Rosacea Cream
If your rosacea is less severe or has come under control after using medical rosacea treatments, you may want to turn your attention to rosacea creams. Incorporating a few rosacea creams into your skin care routine can help keep your rosacea manageable and the rosacea flare-ups at bay. There are many different kinds of rosacea creams available but we've found two that stand out among the crowd.
Avene Skin Recovery Creme: This super sensitive skin cream is known for its gentle formulation that is full of benefits to treat rosacea. This rosacea cream works to reduce inflammation in the skin while providing a healthy dose of moisture and nourishment. Its formulation is 100% sterile, pure, and safe making it an excellent choice not only for those who suffer from rosacea but anyone with easily irritated skin. You'll also find this rosacea cream is free of all known skin irritants including alcohol, synthetic dyes, fragrances, parabens, and preservatives. If you're looking for a rosacea treatment that is as gentle as it is powerful, this is the rosacea cream to try.
SkinMedica Redness Relief CalmPlex: This is another wonderful rosacea cream to try, specifically if you're looking to combat the redness in skin that rosacea can cause. The Redness Relief cream directly targets blood vessels and helps to reduce inflammation. Inside this robust formula you'll find ingredients like jojoba oil which works to keep skin hydrated—an essential for rosacea—as well as niacinamide which helps damaged skin. This rosacea treatment is another great option for anyone suffering from a sensitive skin condition.
Natural Rosacea Treatments
If you're one of the many people who prefer to go the natural route when it comes to managing your rosacea, there are few things you can do that may help. To be clear, natural treatments are hard to prove effective but that doesn't mean that countless people have used and sworn by certain remedies to treat rosacea.
The easiest and first thing you should do when it comes to treating your rosacea naturally is evaluating your lifestyle. Many times you can avoid a rosacea flare-up by simply avoiding the triggers for you. A balanced diet full of fruits, vegetables, healthy fats, and good proteins can go a long way as well. It's also suggested to incorporate anti-inflammatory foods and herbs into your diet to help keep rosacea under control. Especially foods like turmeric, garlic, and ginger. And even further into the range of natural rosacea treatments are a number of oils and herbs that many people have reported success like emu oil and oregano oil.
Rosacea Skin Care
Regardless of whether you decide to take the natural route with your rosacea treatment or your dermatologist has prescribed a more intense approach, maintaining a daily rosacea skin care routine is essential in keeping your skin in its best condition. Even the best rosacea treatments will end up in recurring flare-ups and breakouts if a proper rosacea skin care is not being practiced daily. A rosacea skin care routine will look very similar to any other skin care routine with the main focus being cleansing the skin with a gentle cleanser, using moisturizers and toners specifically formulated for sensitive skin, and applying protective products like sunscreen daily. If you decide to wear makeup to conceal the visible symptoms of rosacea, be sure to use gently formulated foundations and concealers that won't cause irritation. Try using green based primers or concealers to neutralize the redness in skin and steer clear of foundations that have pink or red undertones.