No matter how much lipstick, gloss, or lip liner you apply, your lips are still thin. If you desire full, pouty, luscious lips, it doesn't matter how many coats of lip gloss you put on. You require a lip plumper to get the job done and create the appearance of a plump pout. Find out how to get bigger lips by using some of the year's best lip plumping products.
While some products only work as a treatment, others offer the option of a treatment plus a lip gloss all in one. Regular use of lip plumpers will offer continued benefits. Lip plumpers work immediately, giving you instant gratification and fullness. They are also much safer, more affordable, and have practically no risk of side effects, unlike costly lip injections and other cosmetic surgery treatments. Some even have added benefits, like hydration and reducing the appearance of wrinkles around the mouth.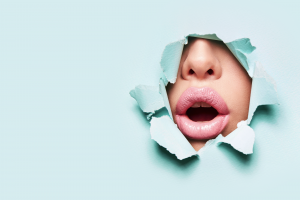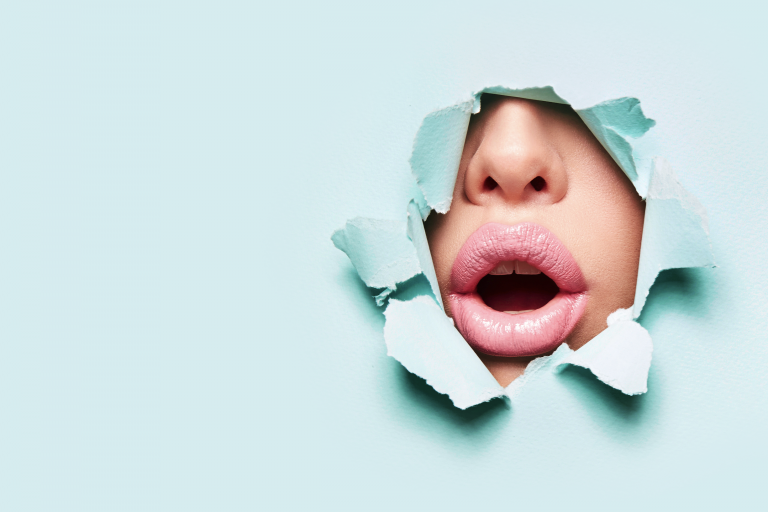 Best Lip Plumper Ingredients to Look For
One of the most common ingredients in lip plumpers is hyaluronic acid. This is an active component that creates fullness and volume. Other popular ingredients include oils, such as soybean or jojoba, as well as vitamin E, all which promote hydration and add moisture to your mouth. Natural ingredients like ginger and essential extracts enlarge the blood vessels, increasing circulation to create more dramatic lips. Collagen and peptides plump, smooth, and soften lips. Many formulas have an added fresh scent and a slight tingle.
Best Lip Plumpers
Too Faced Lip Injection
A lip gloss that acts as a plumping agent, Too Faced Lip Injection does double duty. The formula comes in two variations; regular Lip Injection and the newer Lip Injection Extreme. Though the traditional treatment is clear, the brand also offers a line of colored glosses that included the ingredients that create fuller lips as used in the Lip Injection treatment.
Too Faced uses a technology that works to enlarge blood vessels to make your lips dramatically fuller and more lush. Some of the ingredients of this popular plumping product include vitamin E, avocado oil, mineral oil, soybean oil, and a number of properties meant to moisturize and soothe lips while plumping. The formula is vegan and cruelty-free. Users praise the formula for producing noticeable and fast results while feeling healthy and pleasant on the lips. The gloss may also increase blood flow, therefore resulting in a pretty, natural flushed shade.
Fillerina Lip Plump
This formula uses science to increase the appearance of full lips. It also does double duty as a wrinkle reducer around the mouth area. The formula is a clear gel that glides on the lips and you can use it five times a day to enhance your lips and improve fine lines that come with aging. Fillerina Lip Plump includes a combination of 6 hyaluronic acid molecules as well as peptides, glycol, glycerin, and other properties that combine to create a filler that uses molecular weight to add fullness to the mouth and reduce wrinkles.
Consumers enjoy Lip Plump for its results, which are gradual though noticeable. Women also say that the tone of their lips improves as well as reduction of lines around the mouth.
Dior Addict Lip Maximizer
One of the top-selling products in Dior's extensive makeup and skincare line, the brand's Lip Maximizer offers three neutral shades to perfect your pout. The company states that the gloss works instantly to create fuller lips, and not only that, but adds natural color and is softly scented. The main component of this product is collagen, which not only works to plump lips but also helps smooth them and keep lips hydrated and moisturized. Other ingredients include hyaluronic fillers as well as marine-based fillers. The product can be used as an everyday gloss or an intense treatment.
Some of the comments consumers have made regarding this product is that it works well when used every day, and it feels nice to apply with none of the stinging that is associated with some lip plumpers. The gloss also imparts shine.
DuWop Lip Venom
One of the first lip plumpers on the market, DuWop Lip Venom is still going strong. The formula is a gloss that increases blood circulation in the lips to naturally achieve a more dramatic pout. The tiny bottle goes a long way, and provides a healthy, pink flush to the lips as well as a natural-looking increase in lip size.
The main ingredients in Lip Venom sound more like what's in your spice rack; cinnamon, ginger, and fresh wintergreen. Oils including avocado and jojoba oil keep lips moisturized, and imparts a shine. There's a reason Lip Venom paved the way for lip plumpers as we know them. According to users, the formula adds shine and plumps the lips effectively and quickly. Consumers also enjoy the slight but natural tint of the gloss as well as the natural list of ingredients.
GLAMGLOW Plumprageous Lip Treatment
The GLAMGLOW skin care brand has another hit with their line of Plumprageous plumpers. This Lip Treatment comes in three formulations, including Matte, Gloss, and Metallic, and comes in a variety of colors for each formula, giving users multiple options. The product delivers plumping properties as well as works as a primer (Matte version) and a color.
Plumprageous includes a variety of ingredients to enhance your lips, including botanical active ingredients as well as dimethicone, seed butters, sunflower seed oil, glycol, St. Paul's Wort Extract, and numerous other properties, including spearmint and acetyl glucosamine. Users praise Plumprageous for ease of use as well as smoothing the lips to make lipstick application more comfortable. The brand also pleases consumers with its formula and color options as well as tolerance for users with sensitive skin.
Buxom Lip Polish
Known for their luscious lip glosses, Buxom offers their own version of a lip enhancer, making this polish one of the best lip plumpers of the year. Not only does the brand offer a wide variety of colors, but the finish shines and shimmers, creating a beautiful and full lip experience. This popular plumping product is a top seller.
Buxom packs their bestselling gloss with ingredients meant to not only enlarge lips but add hydration and shine. These components include vitamin E, peptides, hyaluronic acid, and collagen meant to work together to promote a full, sexy pout. There's a reason that Buxom Lip Polish flies off the shelves. Users enjoy the soft, light shimmer of the gloss, the fresh, minty tingling the gloss gives off upon application, and the moisturized feeling their lips are left with. As far as enhancing the lips' fullness, women attest to the fact that the gloss really works and provides an enviable pout along with its other perks.
GrandeLIPS Hydrating Lip Plumper
Not just a lip plumping product, GrandeLIPS offers a combination product that works as a gloss, too. Available in multitude of shades from nude to bold red, the plumper should produce full results (if used daily) in as little as 30 days. A comfortable applicator is easy to use and the product can be used with other glosses or lipsticks as well.
Hydrating Lip Plumper contains clinically-tested ingredients meant to improve the appearance of lips. These include VolulipTM as well as hyaluronic acids, collagen, and other ingredients built into microspheres that activate when you apply the gel to your lips. Using the moisture in the air, the product plumps lips by filling the spheres with this air. It's called Microsphere Technology. Favorably reviewed by users, GrandeLIPS is said to be great for everyday wear as well as not sticky, softly scented, and easy to apply. Reviewers comment on the hydration of their lips after use, as well as noticeable fullness. Consumers also enjoy the color selection available.
Soap & Glory Sexy Mother Pucker
The cleverly named Soap & Glory Sexy Mother Pucker lip plumper is a gloss that creates lip fullness when combined with the moisture on your lips. The formula comes in a number of shades ranging from coral to pink to berry, and it also adds hydration to the lips, creating a soft, smooth, and silky pout. The brand's SUPERFILL lip plumping spheres are the star ingredient of this bestselling gloss. The formula also contains natural plant oil infusion, which is an extract that adds fullness to lips. Other minerals, extracts, and acids combine to create a plumper that works efficiently.
Highly rated, Sexy Mother Pucker users enjoy this gloss for the fact that it's not sticky or drying to the lips, and actually increases moisture. The gloss also has a slight sheen to it to create shine, which consumers have also commented on. The scent earns major points, as does the visible difference in lip fullness, making it a top product.