Nora Ephron famously said, "I feel bad about my neck." If you're reading this, you might be feeling bad about your neck, too. Sagging of the neck skin is inevitable as we all age. Neck skin is thinner than the skin on your face and elsewhere on your body. As collagen and elastin deteriorate with time and sun exposure, neck skin begins to sag. It's obviously a natural process and harmless overall, but it can do a number on one's confidence. Thankfully, there are ways to tighten saggy neck skin, and they don't all have to do with invasive surgery, either. Let's dive in-depth into the causes of saggy neck skin and how you can treat and prevent this problem.
Causes of Saggy Neck Skin
The main reason neck skin can become saggy is due to two proteins called collagen and elastin. Both of them keep skin firm and taut, but as time passes, they slowly become depleted. The reason we develop wrinkles and sagging as we age is because these two important proteins deteriorate. Part of the reason is simply the passage of time that nobody can prevent, but another reason is sun damage. Free radicals (unstable atoms that attack and damage skin cells) from UV rays can also deteriorate collagen and elastin, resulting in premature aging. Both wrinkles and sagging can result from loss of collagen and elastin.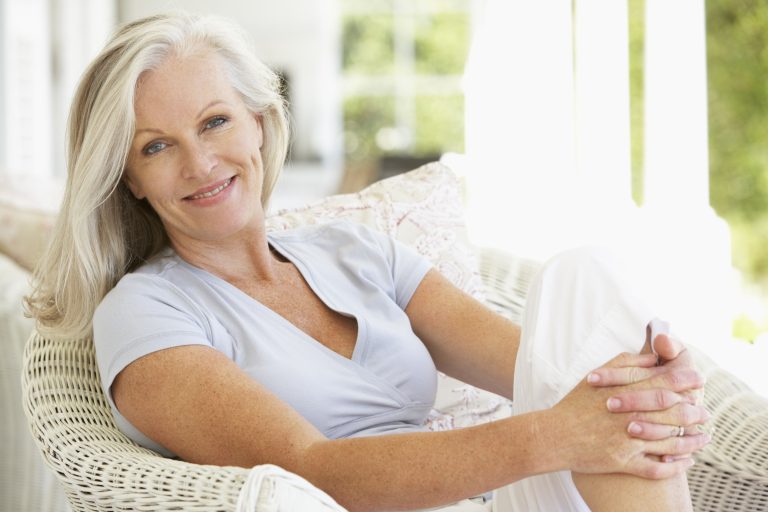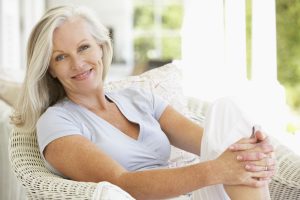 Another reason one may develop saggy neck skin is simply from the process of aging. In addition to losing collagen as we age, our skin ultimately gets thinner and we also lose the fat that keeps skin plump. Aging skin also gradually loses moisture, making it drier (this is one reason wrinkles may form, and why adequate moisturizing is so important). The way your skin will change as you age is dictated by your genes and referred to as intrinsic aging. This has nothing to do with sun damage or pollution damage.
Constant sun exposure can also eventually lead to saggy neck skin and other signs of aging like wrinkles. This can happen even if you are relatively young, particularly if you have indulged in tanning or simply never really protected yourself from sun exposure. Sun damage is cumulative, meaning it all adds up even if you only expose yourself to it for 15 minutes a day. That's why it's imperative to wear sun blocking or protective clothing rain (sunlight penetrates clouds) or shine.
Preventing Saggy Neck Skin
If you're looking to prevent saggy neck skin, there are some lifestyle habits you can develop to help. Being proactive about your skin health can help you avoid lots of grief in the future.
Use Sun Protection – Using sun protection at all times is crucial. Sunblock that protects against both UVA and UVB rays can keep your skin looking youthful for a long time. It can also prevent the collagen degradation that causes sagging in the first place.
Neck Firming Exercises – There are a few neck firming exercises you can try to strengthen your neck muscles, which will in turn keep skin firmer for longer. One of the most popular exercises is the neck lift, which involves lying on a bed and hanging your head over the side, then lifting your head using your neck muscles. Note: Stop if you experience neck pain.
Moisturize – We tend to focus on our face skin more than our neck skin, for whatever reason. The neck just seems like an area to neglect. However, instead of only moisturizing your face, make it a habit to moisturize your neck and décolleté as well. This can help keep neck skin supple and plump.
Fixing Saggy Neck Skin – Less Invasive Options
Surgery to tighten saggy neck skin is available, but it's not an option for everyone. Before you go that route, you can try these other far less invasive treatments. These treatments are so-called because they don't involve punctures or incisions in the skin. Downtime is usually either nonexistent or very short. Results appear gradually and tend to look more natural, less obvious that you've had work done.
Botox – Botox is a popular injection that can temporarily tighten neck skin. Results can last for months and there's really no recovery time.
MST Operation – This technique involves placing barbed threads inside the skin to tighten it.
Laser Treatments – Laser treatments work by heating the skin to tighten it. These are best done on saggy skin that isn't too severe.
Ultherapy – A new procedure recently approved by the FDA, this technique involves using delivering ultrasonic energy to the skin to trigger new collagen creation. It also helps boost weakened collagen to make it stronger.
Fixing Saggy Neck Skin – Topical Treatments
For many, even non-invasive laser treatments or injections are not necessarily the right route to take to tighten saggy neck skin. There is also cost to consider, of course. Luckily, there are topical treatments via serums and creams that can help tighten saggy skin. Here are some active ingredients to look for when searching for the best topical creams.
Vitamin C – Vitamin C is mostly known for its brightening effects on skin that is plagued with dark spots or hyperpigmentation. However, it can also increase collagen in the skin. The production of new collagen can help tighten skin to give it a more lifted look.
Glycolic Acid – Although typically used as an exfoliant to remove dead skin cells and unclog pores/soften wrinkles, glycolic acid can also trigger collagen synthesis in the skin. You can use a glycolic acid serum on your neck about 1-2 times a week to not only smooth away any wrinkles or crepiness, but also to encourage collagen formation.
Retinol – Milder forms of retinol are now available without a prescription, and you can find this ingredient in plenty of skincare products. Like vitamin C and glycolic acid, retinol encourages collagen synthesis in the skin, and can potentially improve the looks of saggy neck skin. It is also used for acne and wrinkle treatment.
Peptides – Certain peptides can also help increase collagen in aging skin. Peptides are basically chains of amino acids that help build proteins in the skin. Look for peptides called copper tripeptide or hexapeptide in your skincare ingredients. For example, Formulyst's Pro-Collagen Serum contains tripeptide-1 and tripeptide-10 citruline as key ingredients to help with collagen production. Formulyst's Youth Concentrate is also loaded with five unique peptides (including oligopeptide-1 and polypeptide-11) to smooth away fine lines and produce a tightening effect on skin.
Vitamin B3 – Also known as niacinamide, this ingredient has been shown to improve elasticity in the skin. It can potentially help treat saggy neck skin to make it more taut. This is not a difficult ingredient to find in skincare products. In fact, it continues to increase in popularity.
References: American Academy of Dermatology, "Many Ways to Firm Sagging Skin"; Nutrients, "The Roles of Vitamin C in Skin Health"; Clinical, Cosmetic and Investigational Dermatology, "Glycolic Acid Peel Therapy – A Current Review"; Clinical Interventions in Aging, "Retinoids in the Treatment of Skin Aging"; Dermatologic Surgery, "Niacinamide: A B Vitamin That Improves Aging Facial Skin Appearance";