Waterproof makeup is both a gift and a curse. It's great because it has staying power; it's not so great because it feels impossible to remove sometimes. Scrubbing too harshly to remove that stay-put lipstick, heavy foundation or mascara is not good for your delicate skin. And yet you can't go to sleep without making sure every stitch of makeup is gone. It's just not good for your skin to sleep with your makeup on – and we hope you never go to bed without removing your makeup, no matter how lazy or tired you may be feeling.
Leaving makeup on overnight can accelerate aging, cause dullness, increase chances of getting breakouts and leave skin feeling and looking fatigued. With a good makeup remover and eye makeup remover, however, you can easily wipe away all traces of makeup, put on your moisturizer and, voila, you're ready for bed without feeling guilty.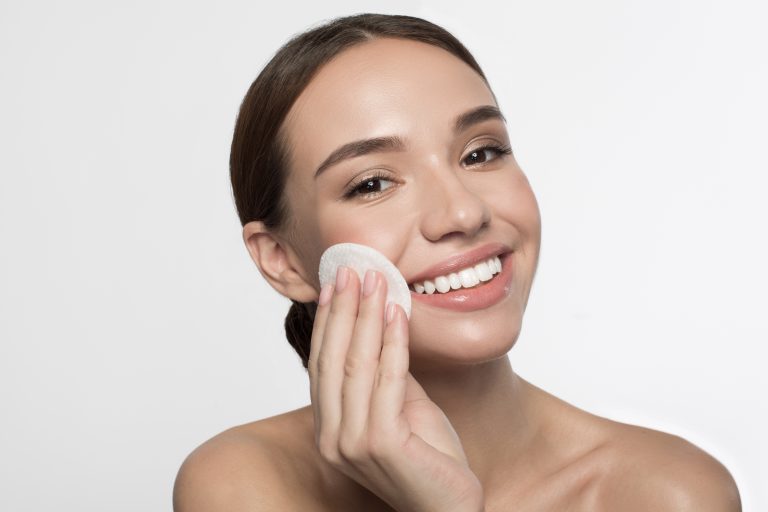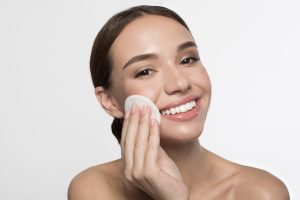 There are so many makeup and eye makeup removing options out there – from micellar water to oils to makeup wipes, the sky's the limit. This list will cover a variety of makeup removers so you'll know exactly which ones are the very best and will get the job done with no muss or fuss.
Makeup and Eye Makeup Removal Tips
If you wear a lot of makeup every day, or even just on special nights, you may want to try double cleansing.
Double cleansing is the process of cleansing your skin twice to make sure it's as thoroughly cleansed as physically possible. But that doesn't mean that you're supposed to scrub your skin raw. These makeup removers are specially made to be gentle as they remove every bit of makeup. So if you're coming home after a long day or a night of partying and you need to remove your makeup ASAP and prep your skin for its toner and moisturizer, you should begin with one of these listed makeup removers before following up with your regular cleanser.
General Tips
Massage the makeup remover all over your face for about 15 seconds using your fingertips to make circular motions. Wipe off with a wet washcloth or rinse with tepid water.
Apply eye makeup remover to a cotton pad and gently hold it over your eyelids and lashes for about ten seconds to loosen the makeup. Slowly move the pad over your eyes to remove all the makeup.
Use an oil-based remover for especially stubborn makeup like waterproof mascara or long-wear lipstick.
Best Makeup Remover, Best Eye Makeup Remover
These makeup and eye makeup removers come highly recommended and are highly rated on makeup and skin care websites. Whether you prefer makeup wipes (though they may not necessarily get all of that stubborn waterproof mascara), micellar water or a creamy, foaming cleanser, we've got you covered.
Glossier Milky Oil
This is a micellar water and oil blend that will tackle even the most tenacious makeup and eye makeup. It will essentially dissolve all makeup and leave your face squeaky clean.
La Mer The Cleansing Micellar Water
La Mer's micellar water makeup and eye makeup remover will leave skin feeling silky soft as it removes your makeup. As a bonus, this is a no-rinse option that you can use with a cotton pad instead of washing your face with water. Perfect for lazier nights when you don't want to bother with a thorough wash, but still want that makeup gone.
Dior Hydra Life Oil to Milk Makeup Removing Cleanser
This is both a makeup remover and a cleanser, so you get to both remove makeup and cleanse skin at the same time, which makes life a whole lot easier. As an oil-based remover, it's also great for very stubborn eye makeup, lipstick and thick foundation. Upon application it transforms in a lovely milky and creamy lather.
Clinique Take The Day Off Makeup Remover for Lids, Lashes & Lips
The name says it all – this makeup remover from Clinique is for all the hard-to-remove areas of your face. Long-wear eye shadow and lipstick and waterproof mascara are among the most difficult to tackle, but it's a breeze with Clinique's Take The Day Off remover. This is fragrance- and paraben-free for the most sensitive skin types.
Eve Lom Cleanser
If you prefer a balm to a cream or micellar water remover, this is the one for you. It will expertly cut through all kinds of full coverage makeup without breaking a sweat. It also won't strip skin of its natural oils and keep skin feeling and looking soft.
Cetaphil Gentle Waterproof Makeup Remover
Cetaphil is a much-loved drugstore brand that won't break the bank. Great for sensitive skin, this makeup remover tackles all waterproof makeup and is fragrance-free and non-comedogenic. As a bonus, no oily residue will be left over with this remover.
Neutrogena Makeup Remover Cleansing Towelettes
Some people don't want to rinse with water and thus prefer makeup-removing wipes. These ones from Neutrogena are guaranteed to please as they can easily remove waterproof makeup from around the delicate eye area. Simply press the towelettes down onto your closed lids for a few seconds before slowly wiping it across.
Make Up For Ever Sens'Eyes Waterproof Sensitive Eyes Cleanser
Ideal for contact lens wearers or simply those with sensitive eyes, this cleanser from Make Up For Ever won't disappoint. It was especially made for combating very difficult-to-remove waterproof makeup without causing irritation.
DHC Deep Cleansing Oil
A cleansing oil so popular that one is sold every 10 seconds, this DHC makeup remover is the real deal. It will easily dissolve waterproof makeup and keep skin feeling soft and smooth. Make sure you apply this directly onto dry skin.
La Roche-Posay Micellar Water Ultra
Micellar water contains particles that attach to makeup and remove it lickety-split. This one from La Roche-Posay will remove makeup and eye makeup without forcing you to resort to tugging and rubbing.
The Original Makeup Eraser
This is great for environmentally conscious people who don't want to keep using makeup wipes that are not biodegradable and ultimately harm the planet. It also works incredibly well! Simply soak it in water and gently wipe all over your face.
Caudalie Cleansing Makeup Removing Oil
Oil-based cleansers and makeup removers are very thorough. This one from Caudalie is 100 percent natural and won't cause irritation for sensitive skin. It's a great choice if you worry about harming your eyes and skin with makeup removers that contain alcohol, fragrance and preservatives.